What Will GM's Answer Be To Ford's 1,200 LB-FT Power Stroke?
For years, the back-and-forth between The Big Three's diesel pickup trucks has been fun to watch. But in recent times it's looked more like a two-horse race than a three-way battle. With the release of Ford's high output, 1,200 lb-ft 6.7L Power Stroke last fall and a presumed pending reaction coming from Ram (by way of introducing a higher output 6.7L Cummins), many have been left wondering what will come of General Motors' 6.6L Duramax. Sure, its common-rail diesel V-8 was given a 25 hp and 65 lb-ft bump for the coming '24 model year HDs, but that still leaves it a distant Third Place in the torque war.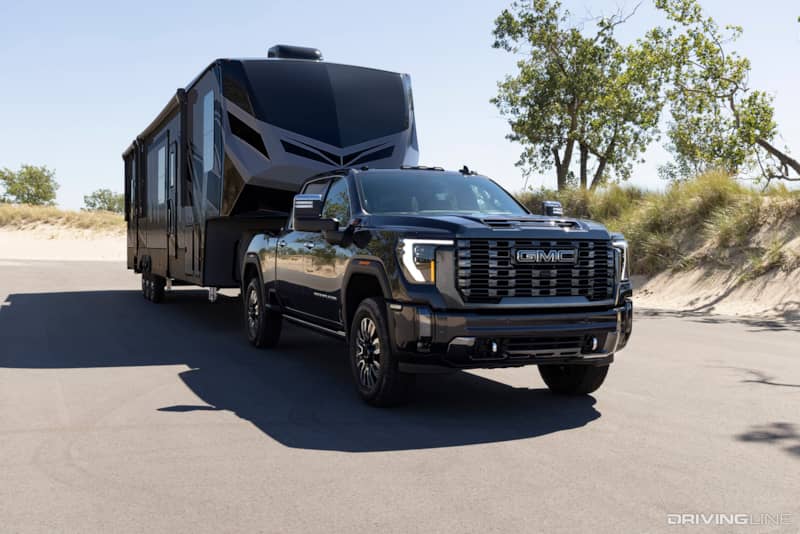 Is GM being left in the dust? On the surface—and when pitted against an engine across town that turns out 225 more lb-ft of torque—it appears that way. But make no mistake, GM isn't known for sitting back and resting on its laurels forever. The truck maker has a history of pouncing at opportune times, and more importantly when it's fully ready to do so. We expect the company will plan such a moment eventually, but that time won't be in the immediate future. We explain why we think this is the case below.
Third In Torque, Second In HP—Still Competitive
At the present time, GM has its hands full in trying to keep pace in the torque war. Ram's high output version of the 6.7L Cummins turns out 1,075 lb-ft and Ford's new, high output 6.7L Power Stroke produces a colossal 1,200 lb-ft. The General's '24 model year 6.6L Duramax will bring 975 lb-ft of torque to the fight. But while 975 lb-ft is 100 lb-ft behind Ram and seems like lightyears behind Ford, GM's revamped V-8 diesel produces its peak torque at 1,600 rpm whereas its rivals achieve theirs at 1,800 rpm. The '24 Duramax power plant also turns out 470 hp (second best in its class), which is enough horsepower to push a 7,800-pound crew cab through the quarter mile in 14.5 seconds…
One Reason Why GM May Be Content To Rank Third (For Now) In The Torque War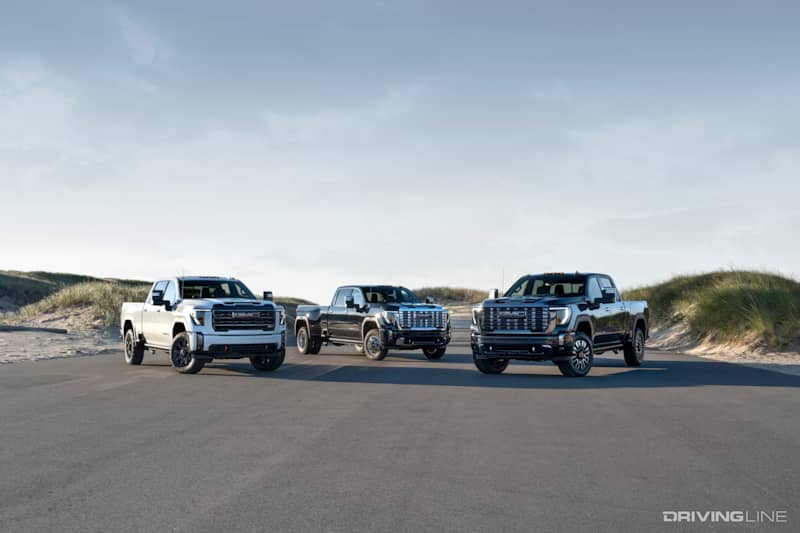 Ever since we can remember, GM has arguably been the best of The Big Three at powertrain matching. That is to say that its Allison transmission is seamlessly integrated with the 6.6L Duramax engine, which means GM can essentially forgo making the most horsepower and torque in its class while still offering the more capable truck. After all, once upon a time GM's Duramax made less horsepower and torque than Ford's 6.7L Power Stroke yet beat Ford's diesel in an 8-mile, Rocky Mountain tow test by more than two and a half minutes... The Duramax platform has always provided extremely broad horsepower and torque curves, and the Allison harnesses it all with tremendous efficiency.
Another Reason Why GM May Be Content To Rank Third In The Torque War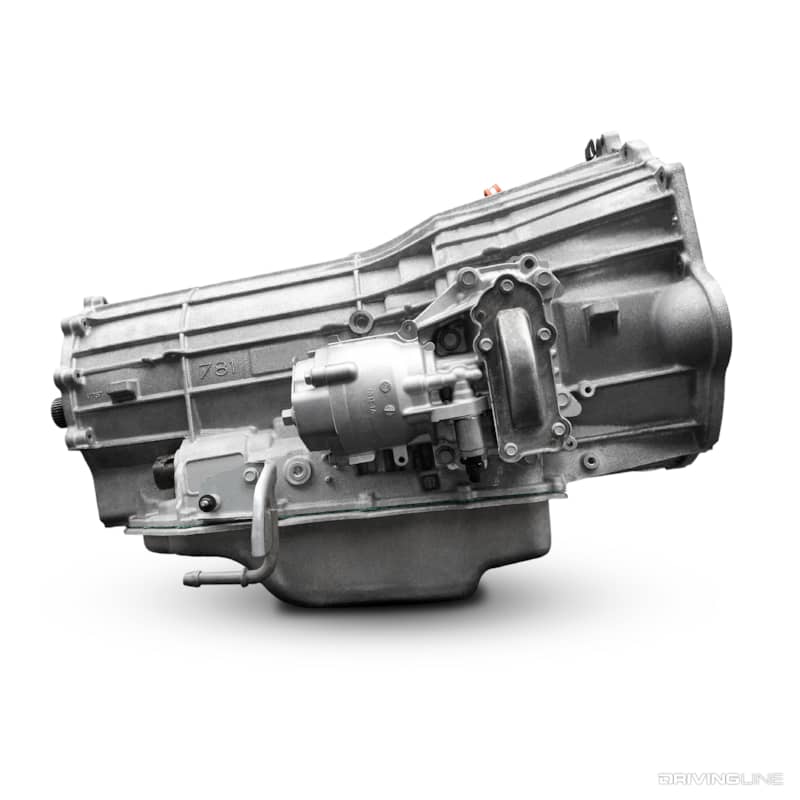 On the flip side of that last point, GM may have no other choice than to trail both of its crosstown rivals in torque for the time being. The reason? Its new 10-speed Allison, the 10L1000, might be holding it back. We exposed the 10L1000's weaknesses in an article that compared it to Ford's 10R140 and its shortcomings are fairly substantial. In going away from the original, modular design of the five and six-speed Allison 1000—and in building the 10L1000 in-house rather than Allison producing it—GM appears to have cut a few corners. Among other shortcomings, its F-clutch and E-clutch assemblies aren't up to the task of harnessing big torque.
What GM Did Do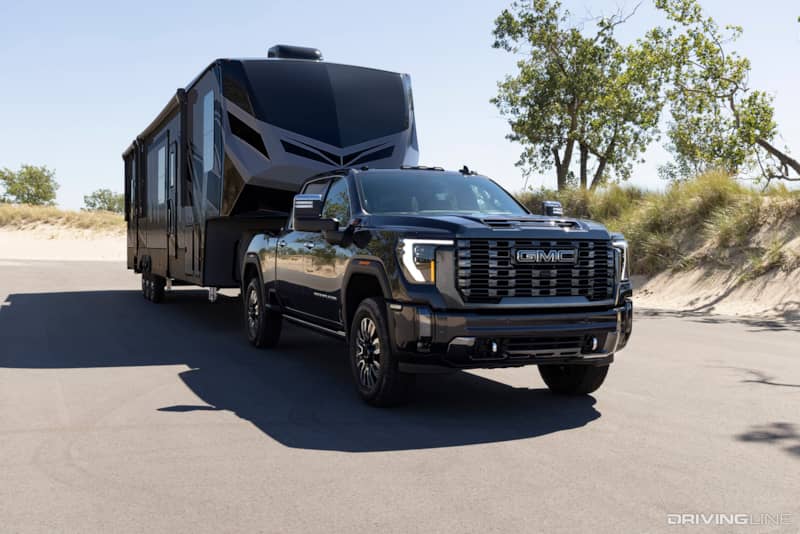 Instead of pushing the Duramax platform (or the 10L1000 Allison) further, GM is focused on making the most out of the horsepower and torque it currently has. The new Duramax may be down on torque when compared to Ram and Ford, but GM trucks arguably handle their gross combined weight ratings (GCWR) better than any other diesel pickup. Along with superb powertrain matching, GM covers all of the other bases well, namely in the form of a high-strength steel, fully-boxed frame, a 12-inch ring gear rear axle and robust, large diameter driveshafts. Exploiting all of the above, the company's ¾-ton trucks are set to out-perform Ram 2500 and F-250 in fifth-wheel and gooseneck towing. Spec'd out in crew cab long bed, two-wheel drive trim with the Max Trailering package, a '24 model 2500 HD can tow up to 22,500 pounds.
Enhanced Towing Tech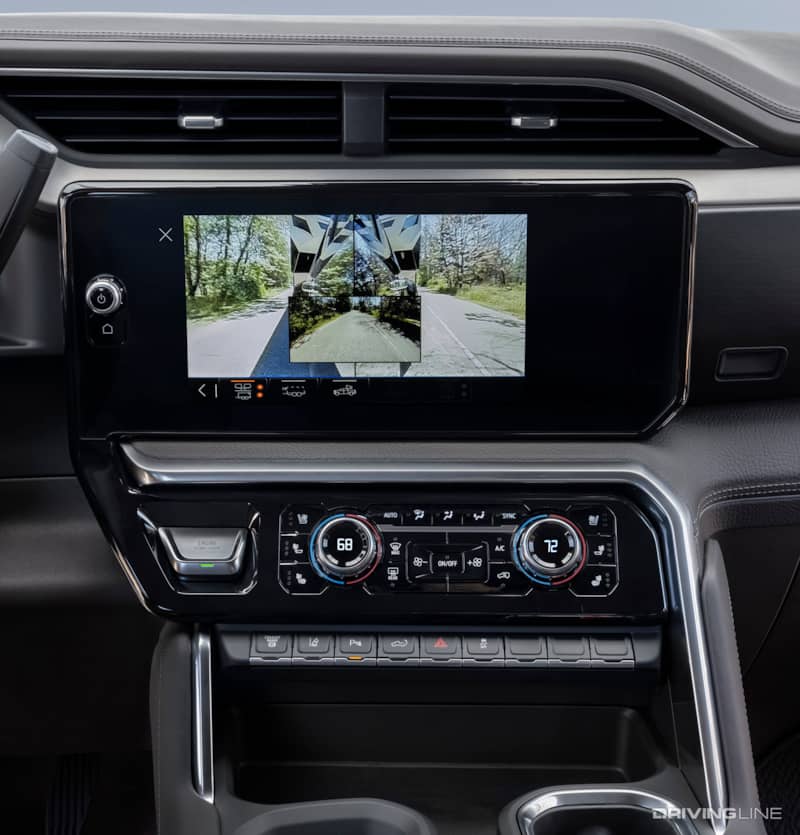 In multiple ways, GM improved the entire towing experience on its '24 HD trucks. An incredible, 14 unique camera views are now available, including the automaker's "Surround Vision and Bed View" for improved visibility with a trailer in tow. GM's "Transparent Trailer" technology (shown) is another homerun in our opinion. The feature, which essentially makes the trailer behind you invisible, has been expanded to work with both gooseneck and fifth-wheel trailers for 2024. It's clear that the General wants you to be as safe as possible while you enjoy your 2500's best-in-class tow rating or when you hook 36,000 pounds to your 3500.
Other Tow-Assist Features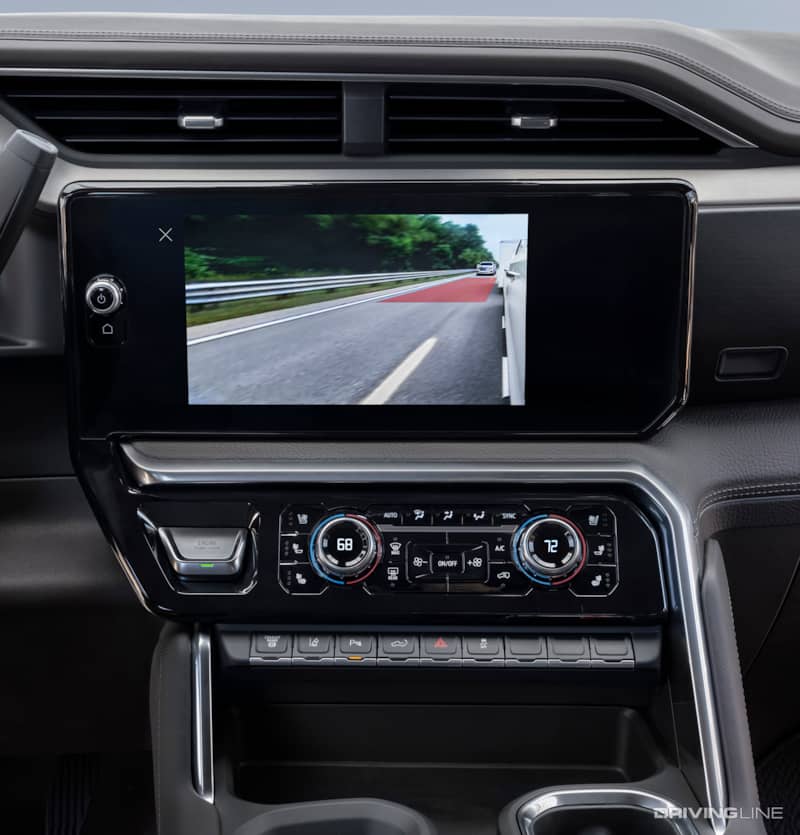 Also new for '24 HDs, GM has introduced "Trailer Side Blind Zone Alert," which extends the blind spot area of interest to both improve safety and heighten situational awareness. "Adaptive Cruise Control" has also been adapted for use with a trailer. GM reports that its adaptive cruise technology will take additional wind drag and longer braking distances into account when it's in use. And finally, GM's new "Hitch Guidance System" will provide a guideline to aid you in lining up your truck's hitch with the trailer as accurately as possible. The hitch guidance system provides a visual on the truck's rear vision camera and (fittingly) is only available when the Allison transmission's gear selector is in Reverse.
What We Might See Down The Road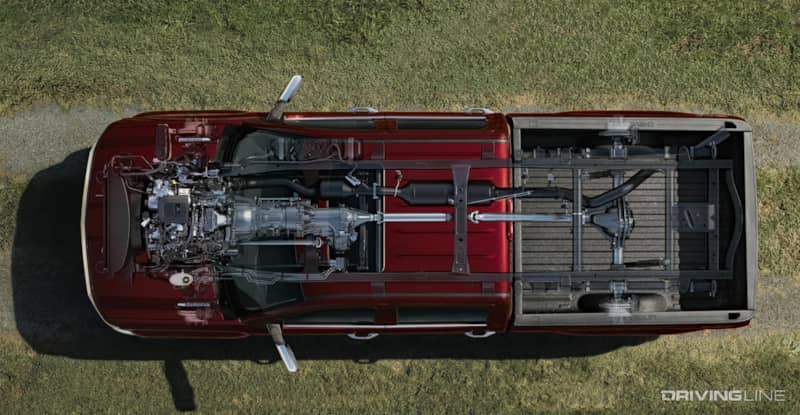 The recent increase to 470 hp and 975 lb-ft of torque for the 6.6L Duramax may be the only horsepower and torque boosts we see for a while. However, that doesn't mean GM won't pursue Ford's 40,000-pound GCWR figure or shoot for best-in-class payload capacity. After all, when the company introduced the GMT T1XX platform in 2020 its max towing capacity jumped to 35,500 pounds on 3500 models, and then rose again a year later to 36,000 pounds. If we had to guess, a few subtle changes to the current chassis could make a run at class-topping towing capacity possible. And who's to say GM won't switch to an aluminum cab and bed like Ford did…where it could then use the weight savings over steel to invest in an even burlier rear axle, a thicker, taller frame and a more rigid suspension.
The '17-'23 HDs Were Very Successful—Expect The Same From The '24s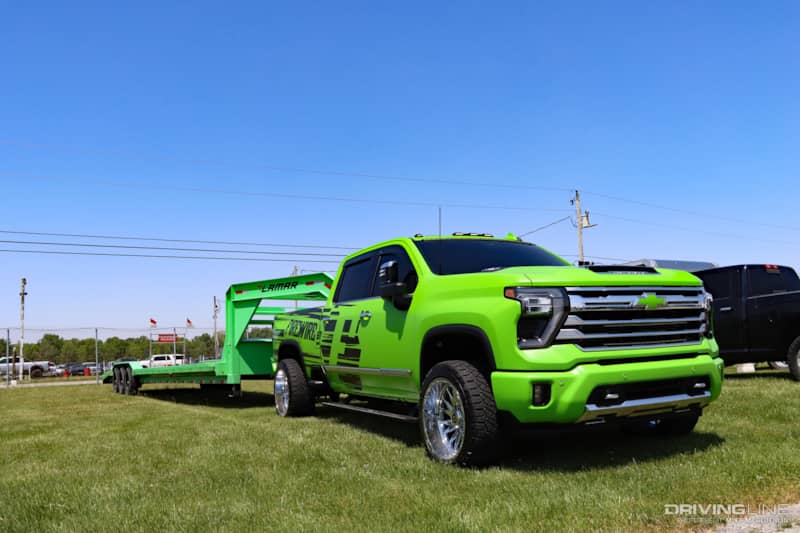 GM has already proven that it can nip at heels of Ford in the torque, towing and payload categories and continue to sell trucks. And, despite all of the headline-grabbing news Ram has achieved with its 1,000 lb-ft and now-1,075 lb-ft Cummins, Chevrolet Silverado remains soundly ahead of Ram in overall truck sales. In combined sales of Chevrolet and GMC, GM outsold Ford by more than 100,000 trucks in 2022. For this reason as well as many others, we consider the '17-'23 run of L5P Duramax-powered GM trucks a huge success. Don't expect the more powerful, just-as-capable, '24 model HDs to be any different.
More From

Driving Line
Check out our comprehensive Diesel torque war timeline right here.