Everything You Need To Know BEFORE Buying a Winch
If experience has taught us anything, it's that you can't plan for every off-road scenario. One thing you can do, however, is make sure your vehicle is as prepared as possible. The easiest way to do that is by outfitting your truck or SUV with a winch. A self-recovery winch is an easy way to ensure you and your wheeling comrades can make it through your off-road adventure.
With so many winch options on the market, it can be difficult to decide which is the best fit for your vehicle. To help, we've put together a list of the most important things you should consider before purchasing a winch. These will not only narrow your search field, but ensure that you end up with the right tool for the job.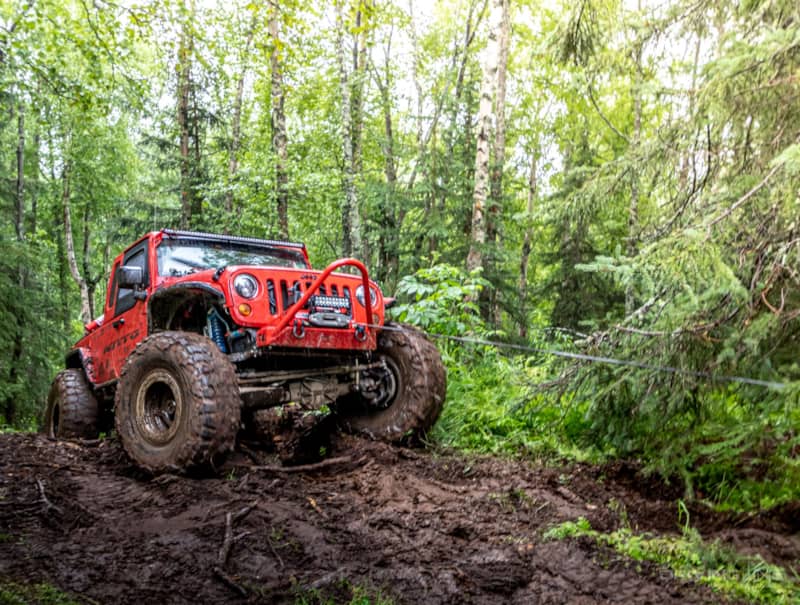 Electric Versus Hydraulic
When it comes to a self-recovery winch, there are two main types- electric and hydraulic. More often than not, electric is the better choice for most vehicles. They are easier to install, require less maintenance and are less expensive. Most electric winches designed for trucks and SUVs range from 7,500 to 16,500 pounds.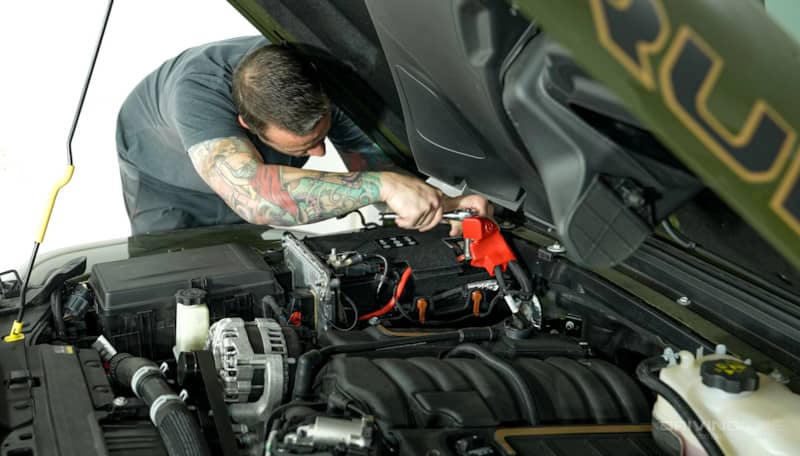 Winch Capacity
Before you commit to a winch, you'll need to make sure that it's properly rated for your vehicle. To determine this, you'll need to know your vehicles GVWR (gross vehicle weight rating). Once you know this number, you will multiple it by 1.5. For example, an SUV with a 6,000 GVWR would need a winch rating of at least 9,000 pounds (6,000 x 1.5). You're always better off moving up a little from this figure. In this example, we would start our search with winch capacities starting at 10,000 pounds.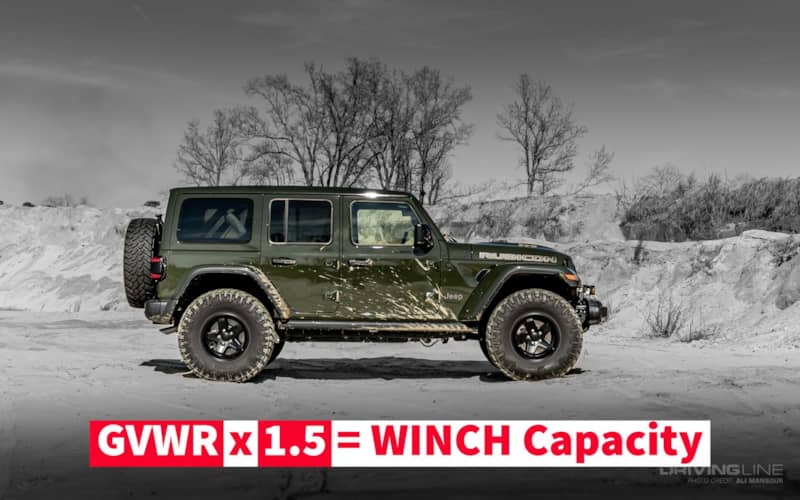 AMP Draw
Going with an electric winch means you'll be asking a lot from your vehicle's electrical system. To find out just how taxing this will be, you'll want to look at how many AMPs the winch draws. The lower the AMP draw, the less taxing on your vehicles electrical system.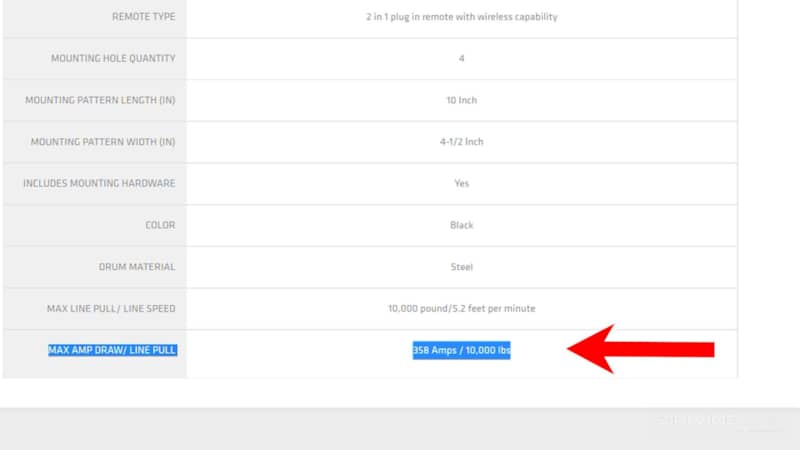 Line Speed
The faster you can get out of bad situation the better when off-road. If you want to find out just how quickly your winch will get you moving, take a look at the line speed. This will let you know how many feet-per-minute the line will move. The only possible downside of a fast line speed is that the AMP draw may be higher than something with a slightly slower speed. Also, a winch boasting a faster line speed will also tend to be more expensive. Almost all winch manufacturers list their AMP draw and line speed numbers. So, you can easily compare which is the right fit you.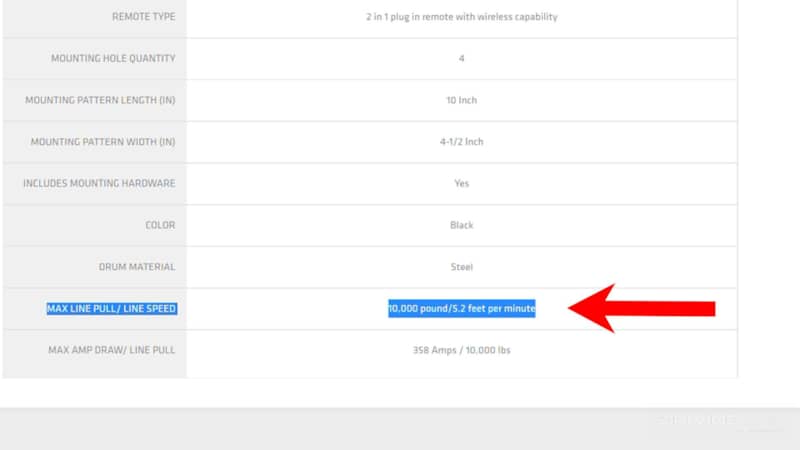 Steel Cable or Synthetic Rope
Steel cable versus synthetic rope used to be one of the most highly debated topics in the off-road world. These days, rope is by far the most popular option. Steel cable remains the more durable option and is often less expensive. The main draw of synthetic rope is that it's lighter and easier to handle. Although synthetic rope is more susceptible to damage from constant sun exposure and abrasion. The impacts of sun exposure varies with how much the drum is exposed. Some synthetic ropes have sleeves that protect against abrasion, which helps prevent damage on the trail. We tend to gravitate to rope more often than not.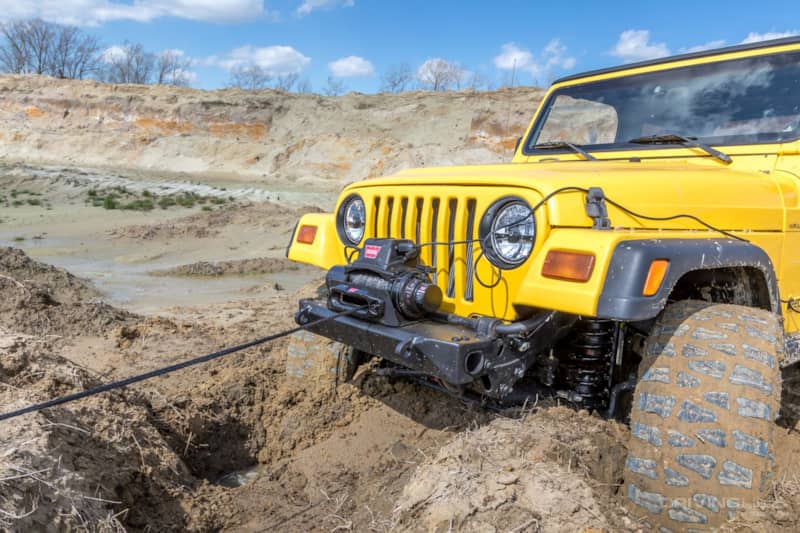 Controllers
One big change we've noticed in the world of winching over the years is the shift to wireless winch controllers. The big advantage of this is that allows you or someone assisting you the ability to safely operate the winch from a distance. You also no longer have to route a long cable into the cab and worry about it getting snagged on something. The obvious worry here is that the controller batteries might die mid use. For this reason, we prefer winch setups that allow you to plug in the remote with a provided cable in addition to being wireless.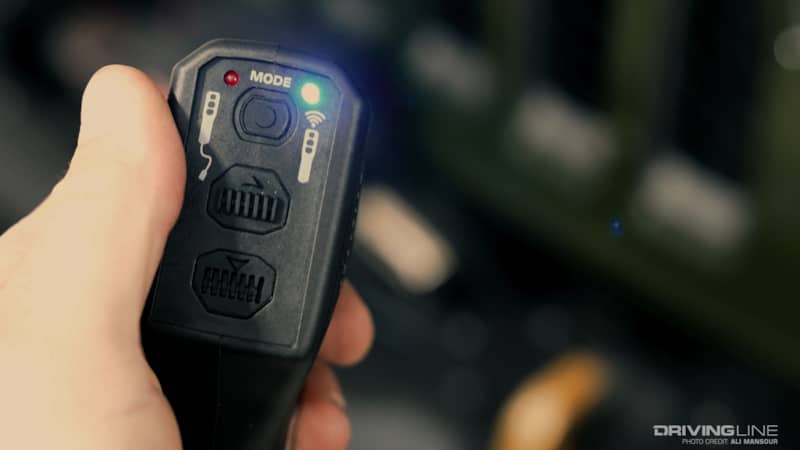 Winch With Us
We've used multiple winch types from a variety of manufacturers over the years. Maybe the brand we've had the most experience with is Warn. We recently upgraded our 2021 Jeep Wrangler Rubicon 392 with a VR EVO 10-S. The combination of a low AMP draw, included features, and relatively quick line speed made it a smart choice for our Jeep. To learn more about our winch upgrade, as well as some critical tips for correctly tensioning your winch rope, be sure to visit our YouTube channel.