ExoMod's D69 Dodge Daytona: Carbon Fiber Meets NASCAR
When last we left our hero Rick Katzeff of ExoMod, he'd put the finishing touches on Black Velvet, a classicized Hellcat. Retro-izing modern Hellcat Chargers and Challengers to look more like their muscle car era ancestors is ExoMod's specialty and if you read our feature on Black Velvet you probably know that. Rick's D69 Dodge Daytona is the latest custom to come out of his shop and just like its namesake, it's a pretty ambitious project that elevates its game.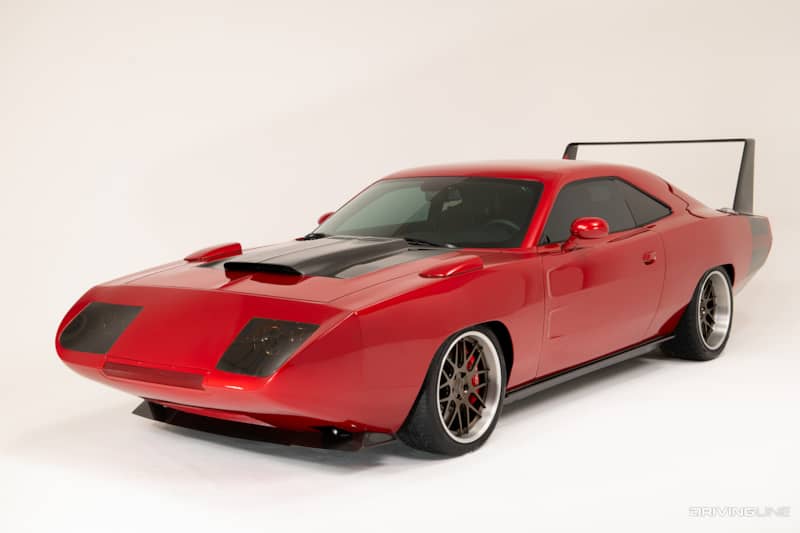 Aero Smiths
Way back in the late 1960s, Dodge faced some issues at NASCAR. The `68 Dodge Charger 500 was a failure at the track; coupled with Richard Petty leaving Plymouth for Ford and you can see why they needed a game-changer. And fast. Enter the 1969 Dodge Charger Daytona. Designed as a limited-edition version of the Charger, its sole purpose in life was to win NASCAR races.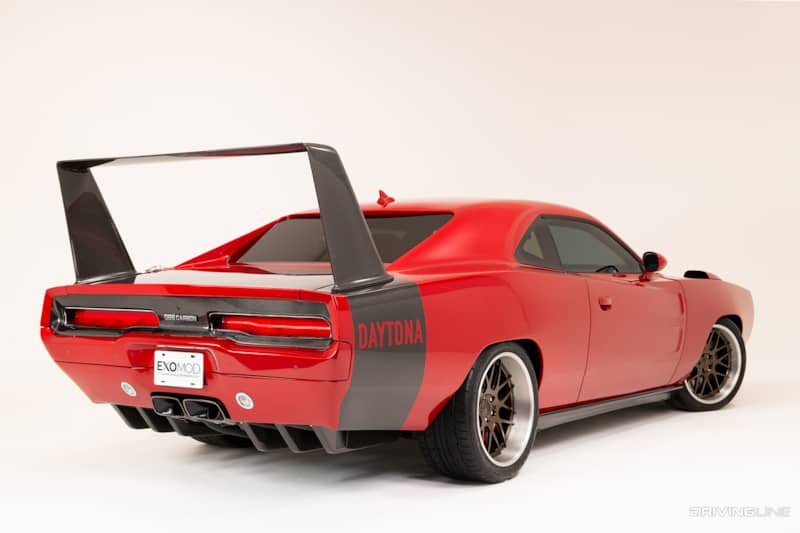 It was one of four aero-cars that some of the big manufacturers designed for the 1969 and 1970 NASCAR seasons. Based on the Charger stock car, the Daytona incorporated a 23-inch stabilizer on the back deck, a sheet metal nose cone instead of the traditional flat grille up front, a window cap over the recessed back window, and stainless steel A-pillar covers and fender cooling scoops. It won a total of six races in the `69 and `70 seasons, with Buddy Baker in the No. 99 Chrysler Engineering Dodge Charger Daytona breaking 200 mph on March 24, 1970 at Talladega.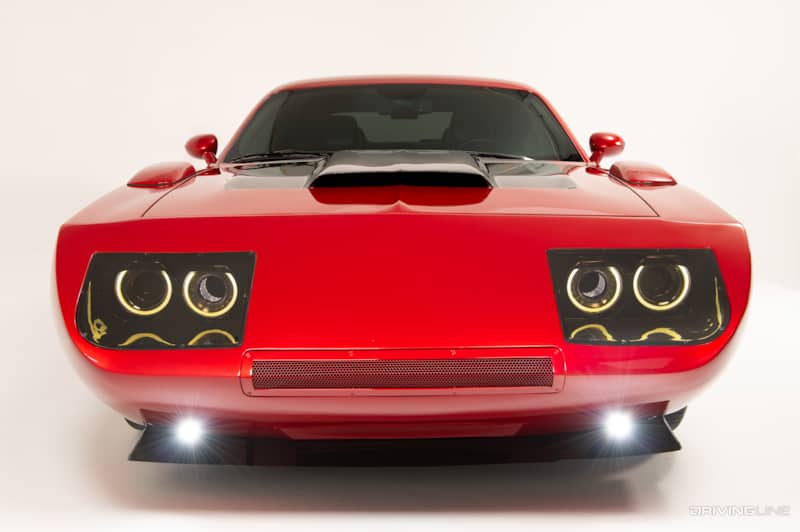 The Best of Both Worlds
With a history like that, it's no wonder Rick chose the Charger Daytona as the target for his next big project. He did like he always does, retro-modding the modern to the classic with his blend of horsepower, suspension, and carbon fiber wizardry. The end result: vintage muscle car style over the best that modern tech has to offer, in a package that doesn't violate the manufacturer warranty.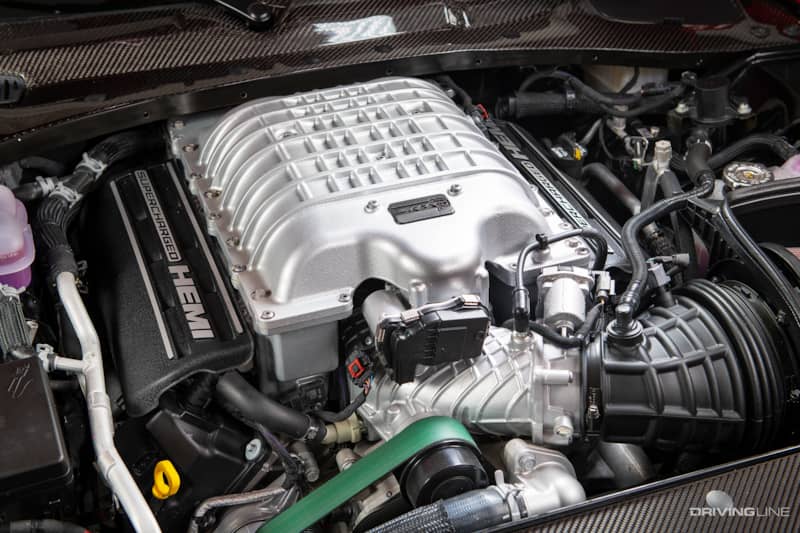 Starting with an 807hp 2023 Redeye Challenger Hellcat, Rick transformed it into one of America's most beloved muscle cars. Stripping the Hellcat down to the safety cage, ExoMod created a custom engine compartment with carbon fiber close-out and cowl panels, which cradles a  6.2L supercharged Hemi V8 boasting 807 horsepower. Rick's shop rounded out the drivetrain department with a 3.09 anti-spin differential and 8-speed TorqueFlite Paddle-Shift transmission. ExoMod's custom active exhaust completes the breathing equation.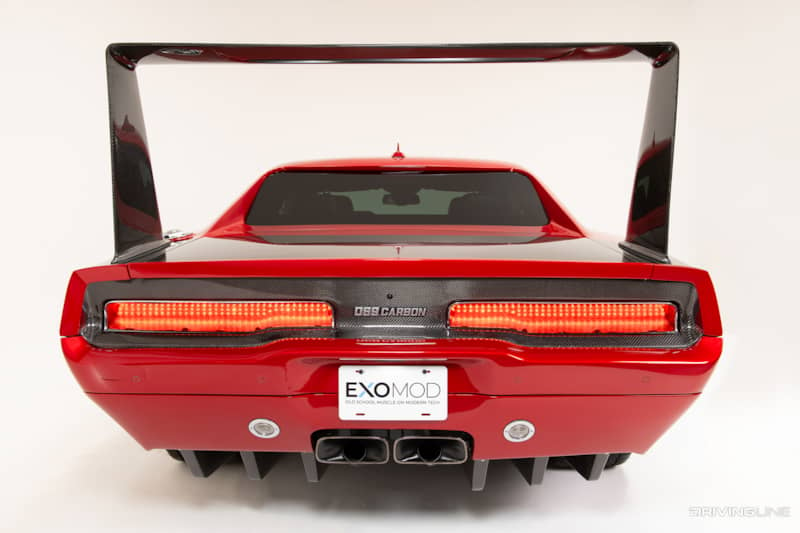 Modern Love
Seeing as how ExoMod's mission is to bring modern performance to the muscle aesthetic, it's no shocker that Rick changed up the chassis and suspension. Widening the chassis four inches, he brought in a SRT Competition Suspension to boot. The end result is a badass car that handles as well as it looks.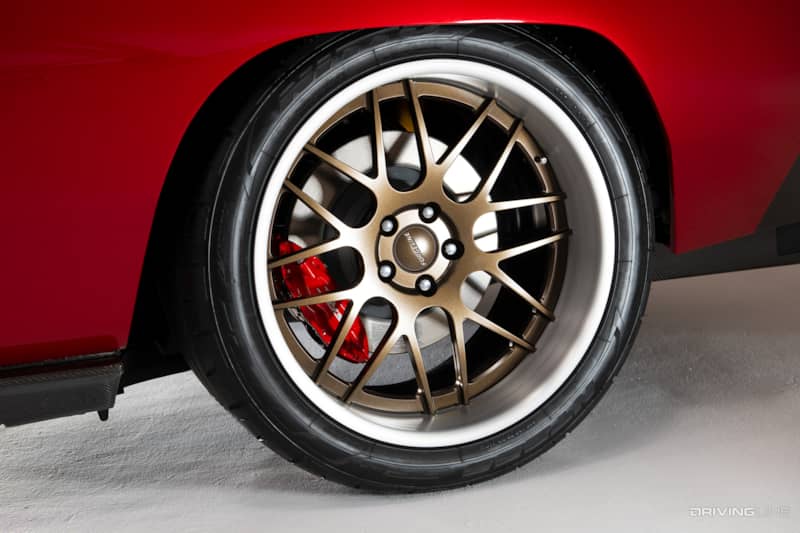 Part of that handling comes into play thanks to the wheel and tires choices Rick made for the D69. Its Forgeline DE3C Wheels look awesome with their Dark Satin Bronze centers and brushed outers but it's the Nitto NT555 G2 tires that crown the car's awesome handling. "They stick for launches, do nice smoky burnouts, and I love the tread profile. They're just the perfect tire," he says. Brembo Brakes with six-piston calipers and 15.70-inch slotted rotors let the pilot reign in the ponies as needed.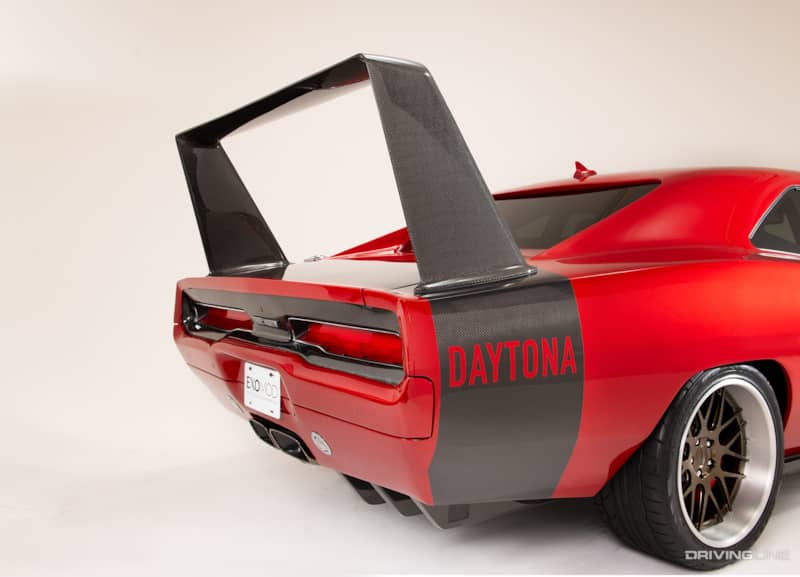 Rock that Body
The biggest star of the D69 has to be all of that carbon fiber bodywork, though. Over 2000 hours of work went into this machine. Rick spared no expense in the design and development of the custom carbon fiber body or the bespoke exoskeleton modifications, and it shows. From the nose-cone up front to the stabilizer wing at the tail, all of the skin is made of glorious carbon fiber.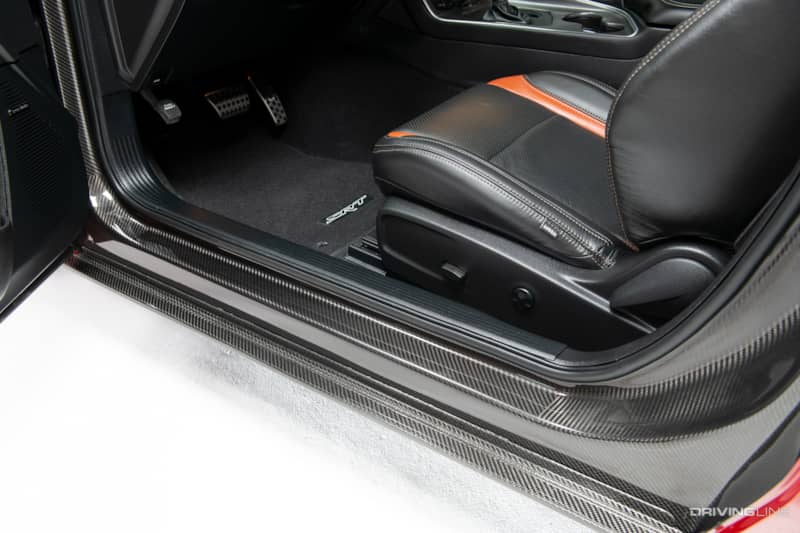 Feast your eyes on the car and you'll find cosmetic carbon reveals on the Daytona Wing, tail panel, door jambs, rockers, and rear diffuser telling you that no stainless steel was used in the making of this body. ExoMod finished it all in a hot Firenze Red Pearl. 
The Inside Story
The beauty isn't skin deep, either. Take a seat inside and you'll find an interior that's every bit as meticulously crafted as the bodywork, and luxurious to boot. It's dressed in two-tone Italian leather, featuring Ink & Walnut color seats with walnut door panels.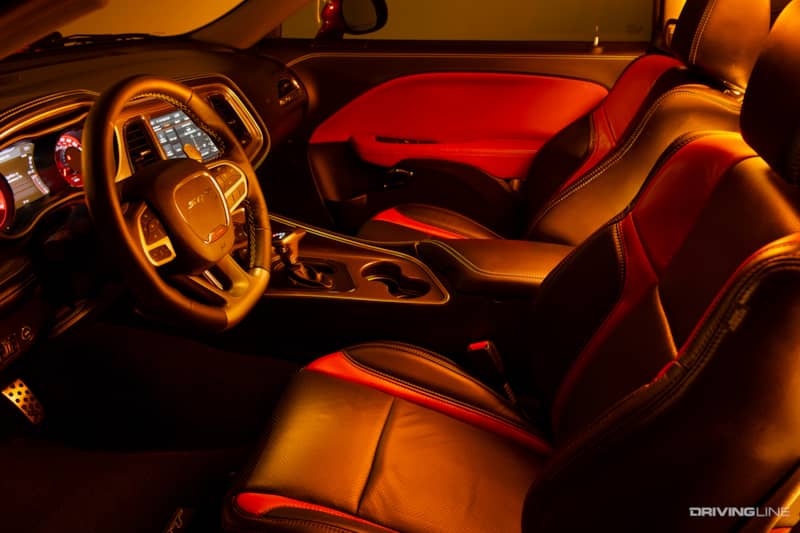 Any way you look at it, this incredible car is much cooler than it was before Rick Katzeff and ExoMod showed it the love. Not only is it a carbon fiber-clad high-performance machine with laser-precise handling that makes 807 horsepower, it also evokes a key moment in NASCAR history.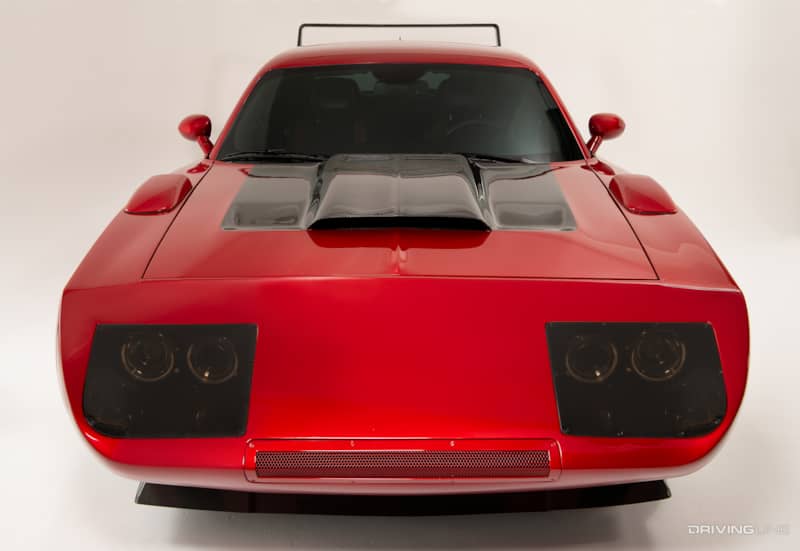 1969 Charger Daytona models are extremely collectible cars these days, easily selling for $900,000. ExoMod's D69 Dodge Daytona is still high end for pricing at $395,000 but that's still a lot less cash and it's a lot more fun to drive.