Faster Than Manual: 2019 Camaro ZL1 1LE Gets 10-Speed Automatic
One of the most well-known truisms of automotive enthusiasm is that a manual is better than an automatic. Being able to manually select your gears allows you to get every ounce of power out of your car through every corner—something that an automatic just can't do. That is, couldn't do until Chevrolet announced the 2019 Camaro ZL1 1LE.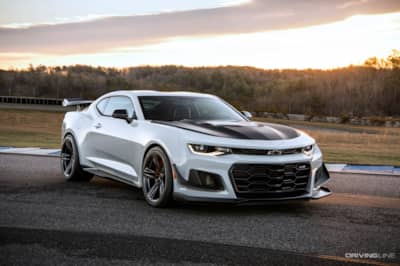 The new 10-speed automatic on the car isn't just as good as a manual on the track. It's better. Chevrolet claims that it is several seconds quicker on long road courses like the Nürburgring than the six-speed manual transmission also offered on the car. It accomplishes this feat through a combination of new hardware, like a new transmission oil pan and cooling duct for the steering gear, and refining of what was already there, like the limited slip differential and traction management system.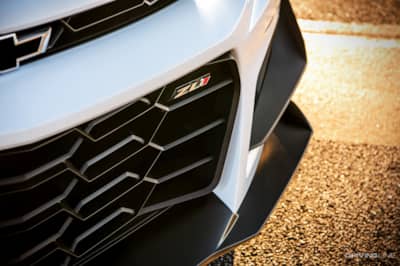 The fancy new race-spec automatic transmission isn't the only track-focused upgrade you'll see on this year's ZL1 1LE. The car has been given some lightweight aero upgrades with a carbon fiber rear wing and air deflectors and dive planes on the front bumper. In addition, it has been given an adjustable front drive height, camber geometry and rear stabilizer bar to help it grip the track even better. Chevy was even able to shave off 50 lbs of weight as compared to the standard ZL1.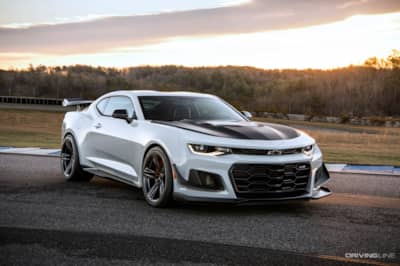 Of course, Chevy didn't scrimp on the powerplant, giving it a 650hp supercharged LT4. With all of the aero, power and suspension upgrades, it should be a beast on the track. It may be a bit strange to see such a precision, track-focused car given an automatic transmission, but such is the way technology moves. As computers get smarter and faster, they become able to do nearly any task more efficiently than a human, including shifting. Does this make it "better?" We're not sure. We know we would miss the visceral nature of a manual gearbox, but if you don't really care about that sort of thing, the ZL1 1LE could be for you. 
Photos courtesy of Chevrolet.
Did you see the Camaro Chevy unveiled at SEMA?