Fat 'N' Furious: A Curvy Custom 1950 GMC Pickup Restomod That's Been All Dressed Up
Story By John A Mata Jr.
Photos By
It comes to no surprise that Mike Shannon would grow up to be a full gearhead— his father operated a Wisconsin-based Sinclair gas station that he opened up in the 1930s. When he became a local Pure Oil distributor, Mike began hanging around filling stations more often and would accompany his dad on trips to Road America at Elkhart Lake to deliver a truck load of Pure Firebird racing gasoline every Friday, Saturday and Sunday for race weekends.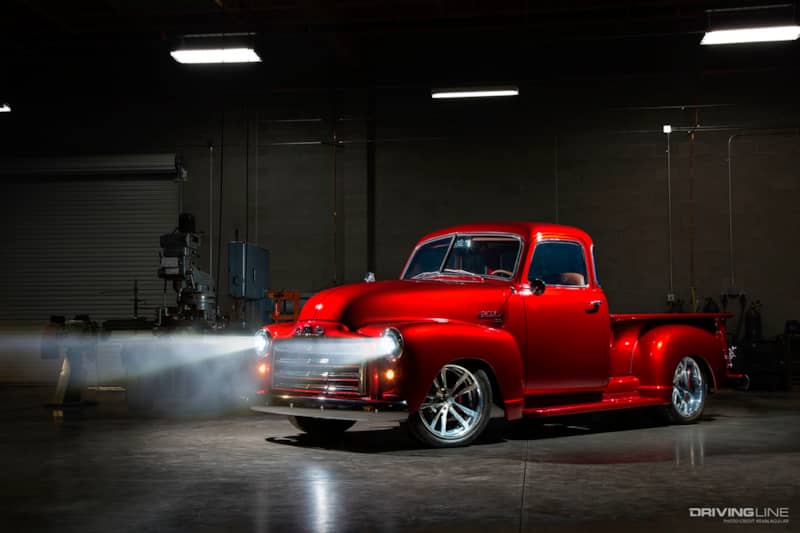 The Spoils of Selling Success
Fast forward a few years and Mike found himself accepting his first full time job selling Oldsmobiles at Holiday Olds in Fond du Lac. While working at the dealership, he paid attention, learned everything he could, and ate, slept and breathed everything relating to the vehicles in his available inventory. 49 years after he first began selling cars, and he now owns four dealerships.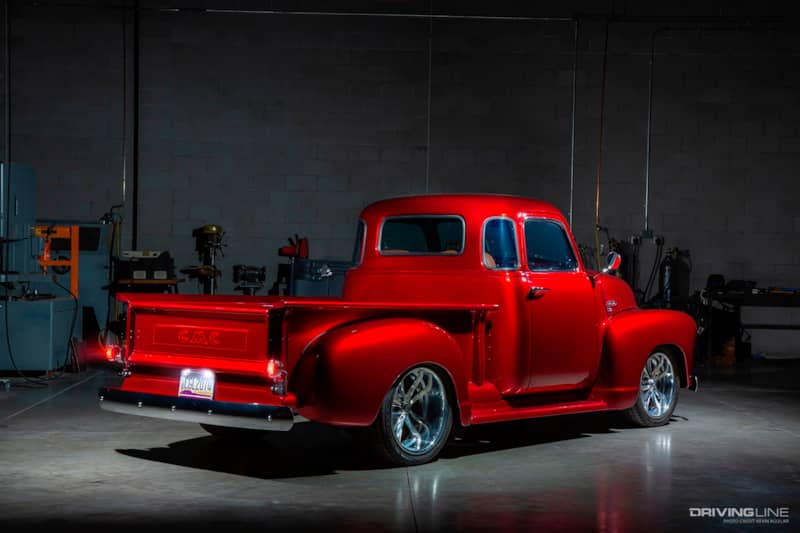 With his continued success, Mike thought it would be fitting to get an old GMC 5-window pickup to customize as promotion for his business and to display his passion for classic vehicles. To help find the right project truck, Mike reached out to the seasoned veterans at Fat Fender Garage out in Arizona. From there, Jason Noel and the rest of the crew could work their magic to assist in turning Mike's vision of a clean yet obviously customized classic truck into a reality.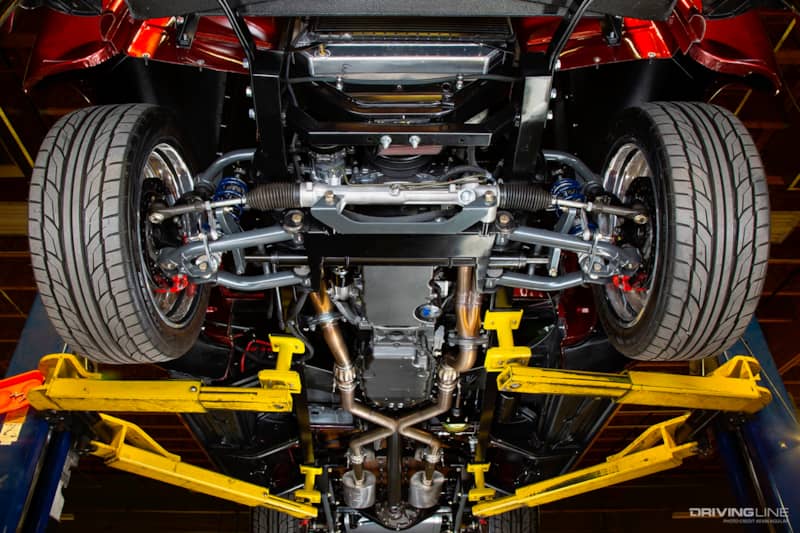 A Foundation for the Future
The guys located a solid '50 GMC pickup that would work great for what Mike had in mind, and as soon as it was parked safe in their garage, Jason and the guys kicked off the project by scraping the factory chassis and replacing it with a brand new REVO Series version from the Roadster Shop. This chassis was proudly built with an IFS font end as well as a rear 4-link for modern ride quality.
Crucial Details
It was equipped with Ridetech springs, Wilwood spindles and braking components, as well as power rack and pinion steering to help make it handle supremely. To further enhance the driving experience, a set of 18x8.5 and 20x11-inch U.S. Mags Mad Max US354 billet wheels were fitted with 245/45ZR18 & 315/35ZR20 Nitto NT555 G2 tires and bolted up. Not only does this combo look stunning, but the tires help keep traction in dry conditions with large tread blocks and efficiently dissipate any water with circumferential grooves.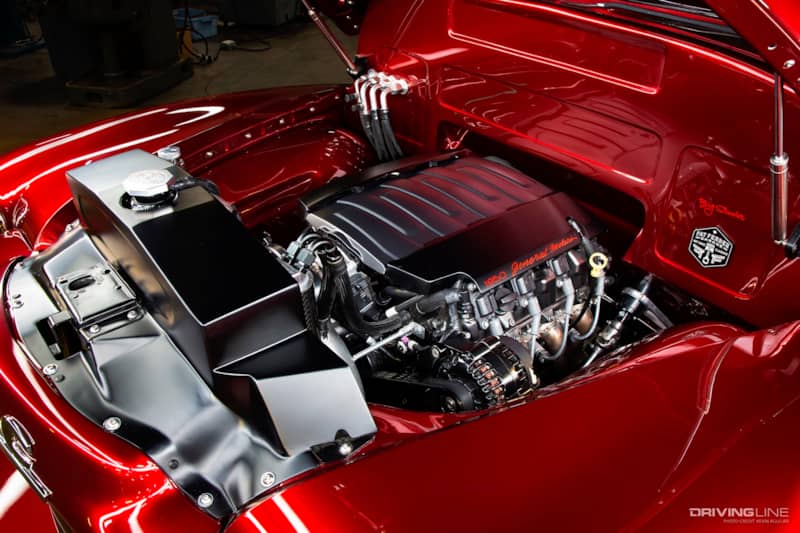 Plug and Play
Now that Mike's GMC was guaranteed to ride like a dream, the next order of business was to ensure that it started up and drove like one too. A 2017 6.2L Chevy LT1 crate engine was the power source of choice for this truck and a few tweaks were done to make it a little more interesting. A Champion radiator with Spal fan was first introduced to keep things cool, and a set of 1 ¾-inch custom headers along with a Borla XR-1 muffler equipped 2 ½-inch stainless dual exhaust system helps the LT1's breathing ability.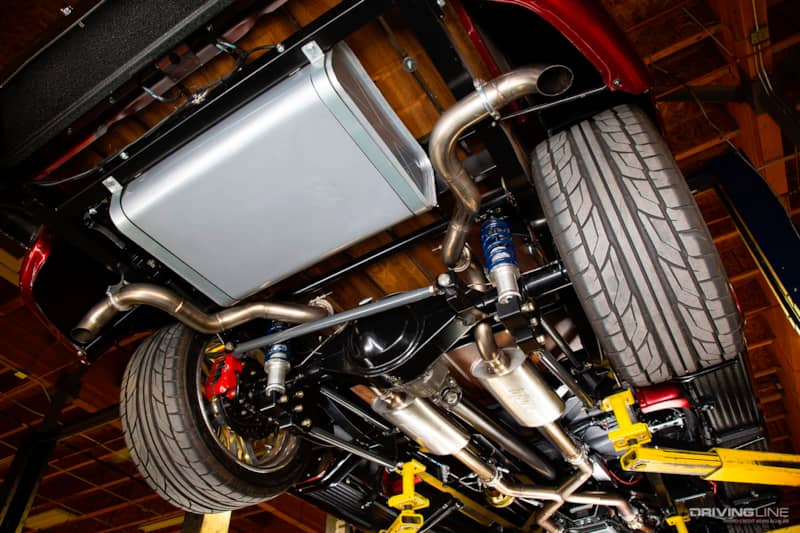 To complement the crate engine perfectly, a new 8L90-E 8-speed auto transmission, which GM developed specifically to be the ideal partner for the LT1, was mated to the motor. General Motors has recently introduced a Connect & Cruise powertrain system of factory-matched engine and transmission combos, which these both are part of, that are equipped with specially calibrated controllers and harnesses to increase the ease of retrofit installs in older vehicles like Mike's 1950 pickup.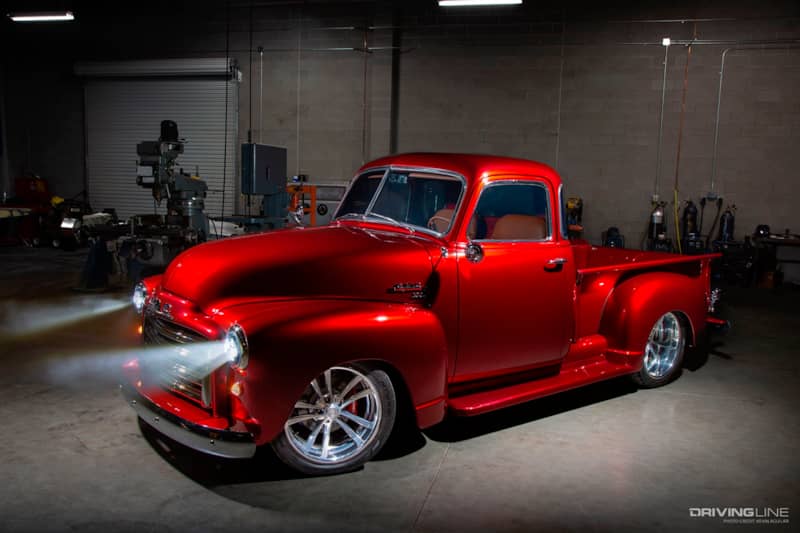 The Hand Treatment
With a fresh performance-driven drivetrain now in place, Jason and the guys at Fat Fender then turned to prepping the GMC's exterior for paint. The end result was to give Mike's truck a classic look, but to put a different spin on a regular candy apple red paintjob. The crew ran with Mazda Soul Red Crystal—a color that was first used by Mazda on concept cars and only sprayed by hand given its deep and lustrous finish.
Original exterior parts were used where possible including the grille and mirrors. When replacement parts were needed, LMC Truck helped by sourcing the bumpers and door handles. LED headlights and tails update the GMC's illumination just enough to give it a much welcomed modern twist. To help maintain a cool appearance on the exterior, a custom bed wood floor was laid down for a timeless addition.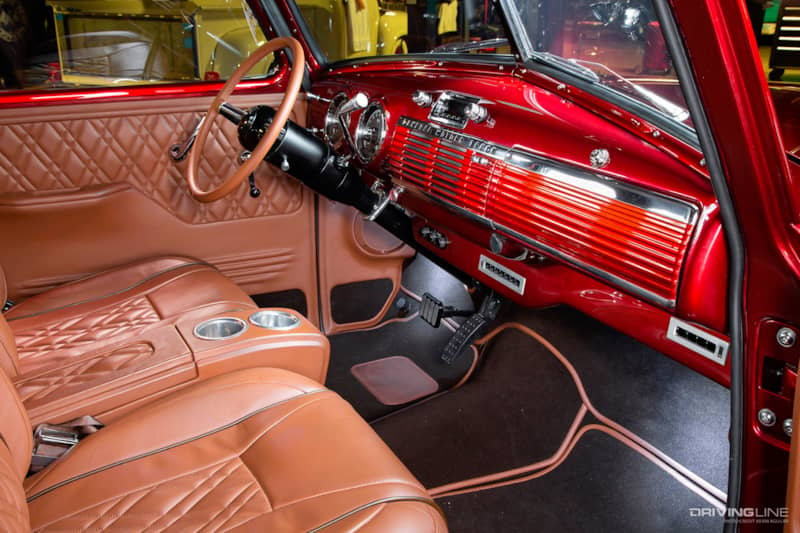 Clean and Cozy
Bryan Cline of Queen Creek, AZ, expertly tackled the tan leather upholstery job, and finished the leatherwork off with a mesmerizing diamond stitch pattern to upgrade the interior. Up front, Dakota Digital gauges now take up residence in the dash, as does a new stereo unit and control panel for the full Vintage Air climate control system. Mike made sure to request power windows and cruise control, which was, of course, obliged given this truck had already been outfitted with all the other top tier amenities one could ask for.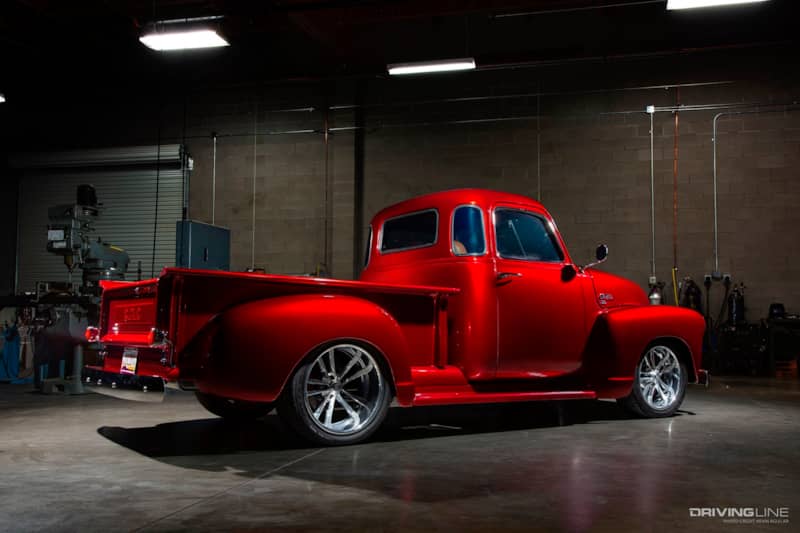 Life in the Fat Lane
For a guy who was raised around the sweet scent of gasoline, you'd think Mike could be a tough customer to please, but Jason Noel and his trusted talent at Fat Fender just applied their business-as-usual approach to his GMC truck project, which was obviously more than enough to deliver the utmost level of satisfaction on this stylish fat fender pickup.
***Story by John A. Mata Jr.***