5 Unusual Autocrossers From the West Coast Muscle Car Shootout
When we checked out the West Coast Muscle Car Shootout Autocross event at the recent Goodguys Summer Get-Together, we weren't surprised to find a whole lot of Camaros, Mustangs and Corvettes taking to the course. But these popular machines were joined by a group of more obscure vehicles that were also getting in on the fun. Here are five unusual choices that impressed both us and the crowd.
Fox Body Fairmont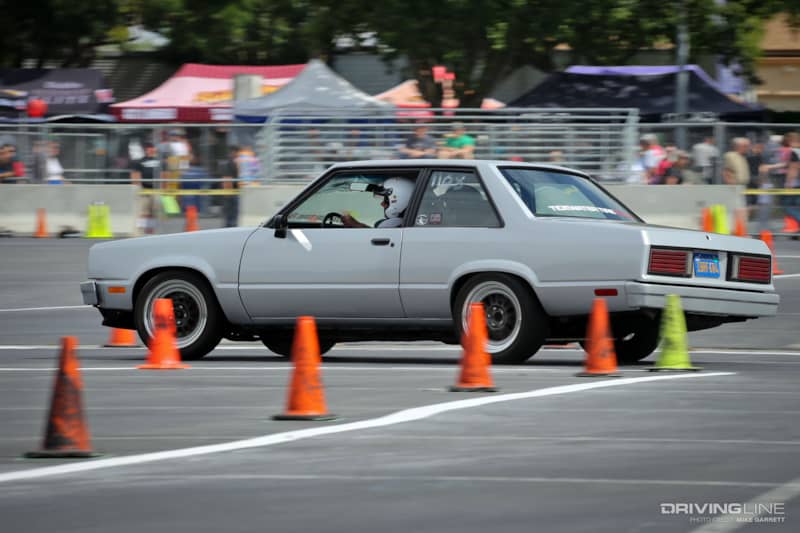 Fox Body Fords, like this 1980 Fairmont, were included on our recent list of cheap and underrated American project cars — and it was cool to see this underdog out there ripping it up in the Autocross.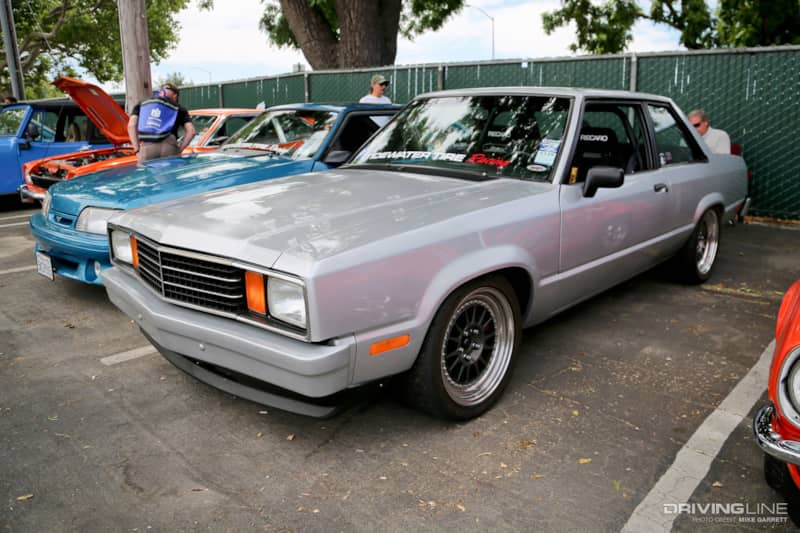 Given that most aftermarket parts made for a Fox Body Mustang will go right on to one of these, the Fairmont makes for a great Autocrosser or road racer — and this car proves exactly why.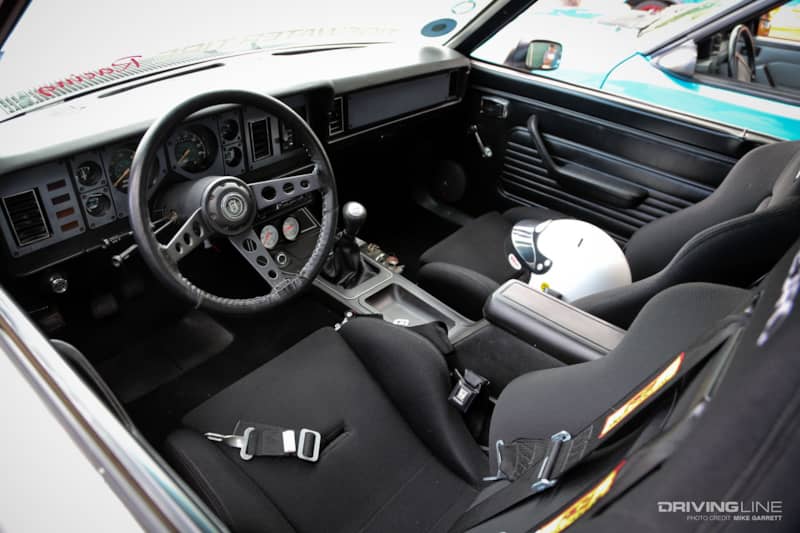 With fully upgraded suspension, big brakes and a thumping Ford small block under the hood, this Fairmont is quite a sleeper. But more than that, the car is also incredibly clean for a track car, with a very nice attention to detail.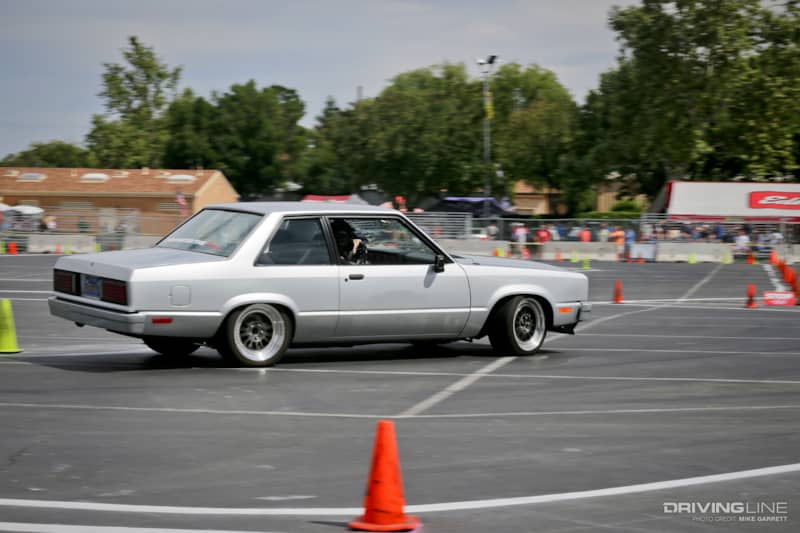 With clean and cheap examples of the 5.0 Mustang becoming a thing of the past, we might be seeing more seeing more racers move to these alternative Fox Body platforms in the future. And when the results can be this good, why not?
Turbocharged Ford Pinto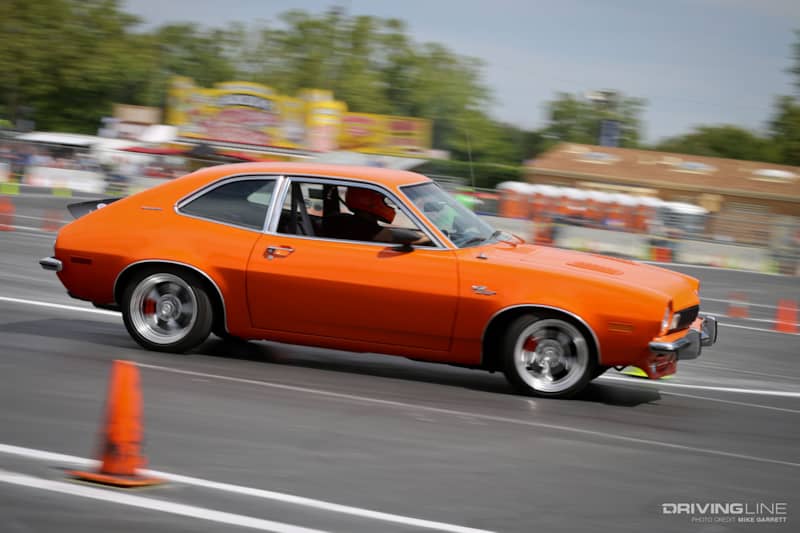 The Ford Pinto might not be one of America's most beloved models historically, but people have been racing and modifying the little cars with great success since they were new.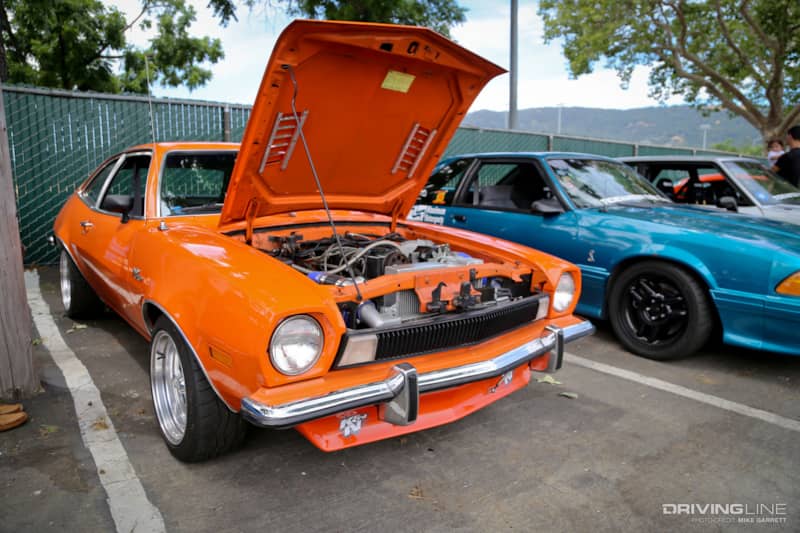 With its lightweight and compact size, the Pinto is a car that can be quite adept at navigating a tight Autocross course — as this bright orange example showed.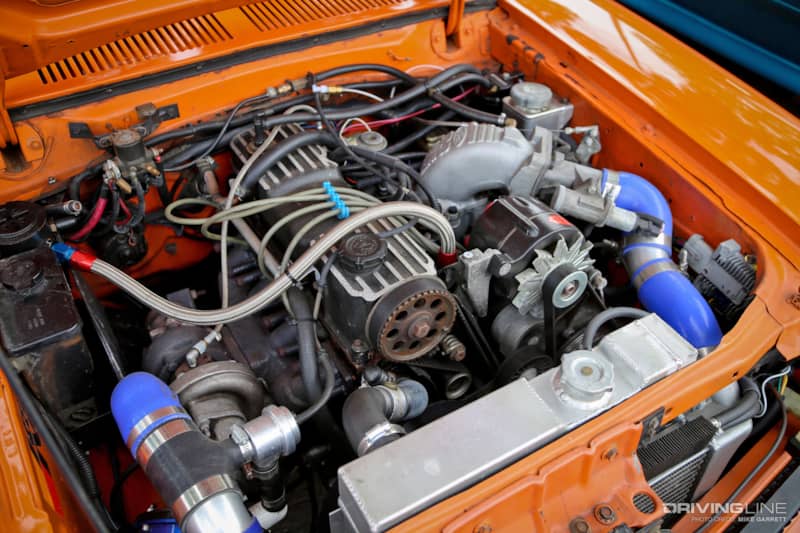 This particular car has been swapped with one of Ford's 2.3-liter SOHC turbo motors, as found in the SVO Mustang and Thunderbird Turbo Coupe of the 1980s, mated to a five-speed manual gearbox.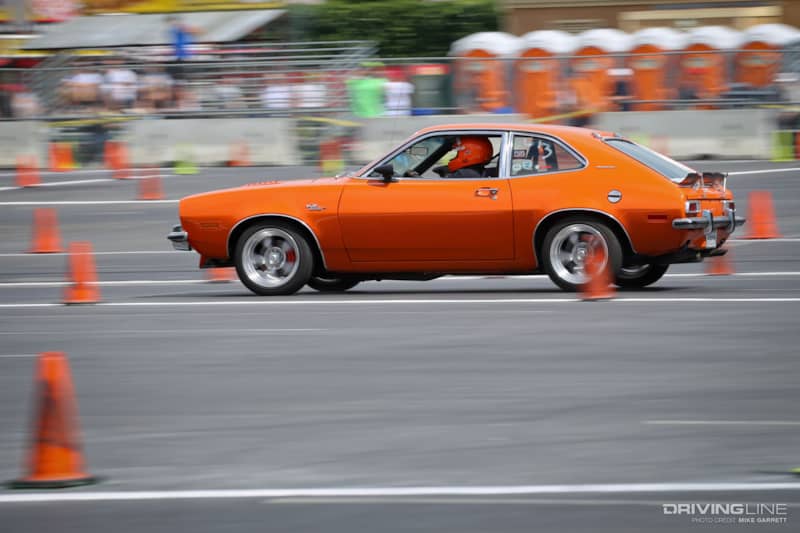 Combined with big brakes and wide torque thrust wheels, the little Pinto was putting down some very respectable lap times while generating a lot of smiles from the crowd.
Corveep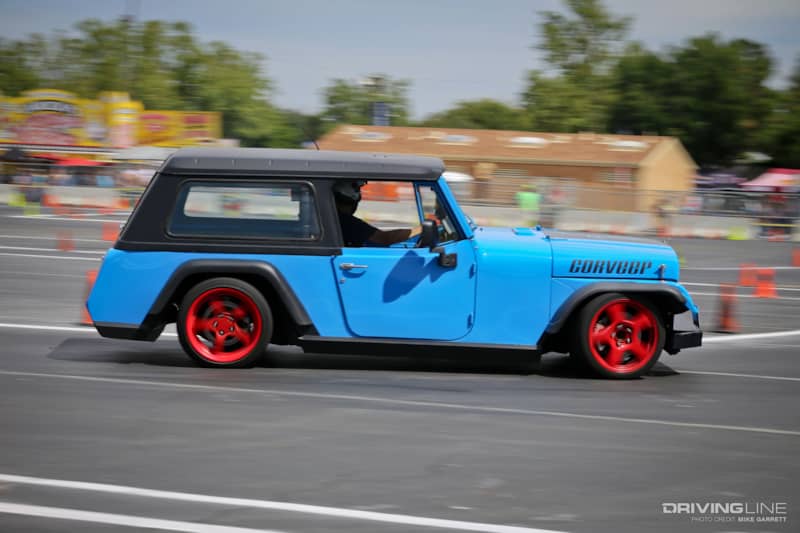 As it's name suggests, this thing is one part Jeep and one part Chevrolet Corvette. More specifically, it's a 1968 Jeepster Commando body mated with the chassis and running gear of an 2004 C5 Corvette.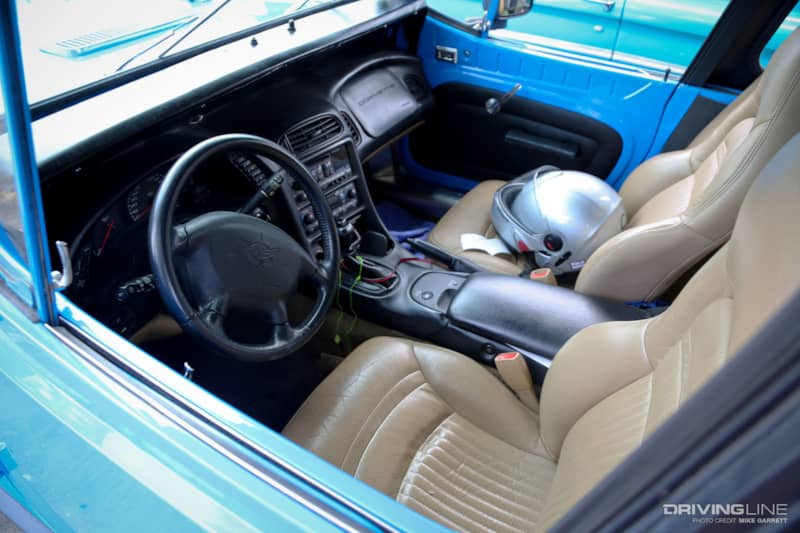 In fact, the only real Jeep that remains is the body itself. The interior is all Corvette, including the dashboard, center console and bucket seats.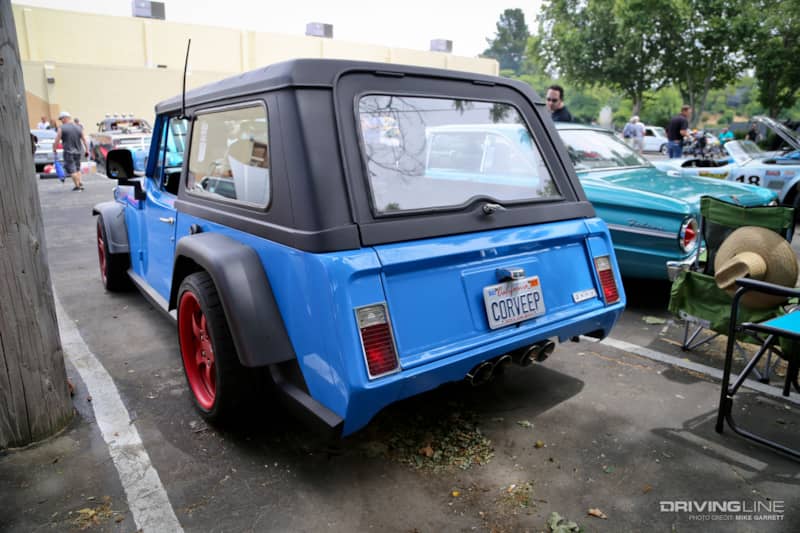 The result is a vehicle that looks like a vintage Jeep (albeit one that's been lowered and stretched a bit) and has the reliability and performance of a modern LS1-powered 'Vette.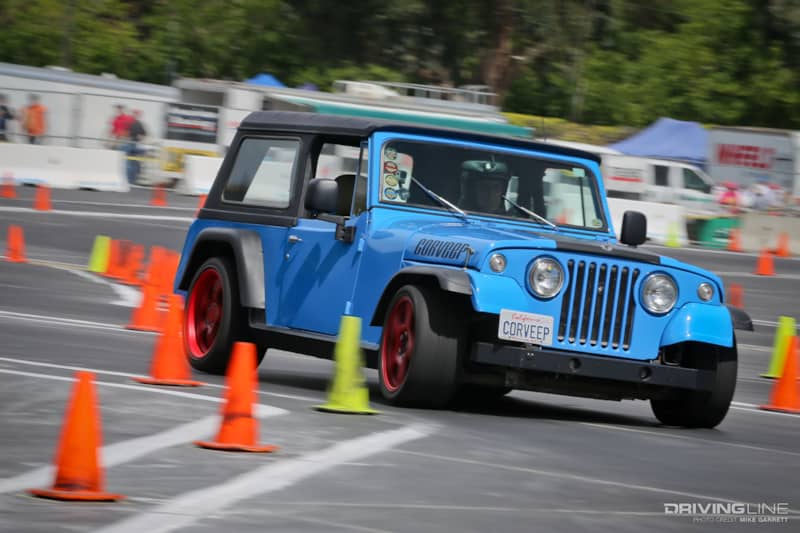 Best of all, it was awesome to see the owner out there driving it the way it should be driven and having a ton of fun at the same time.
LS-Swapped Datsun 280Z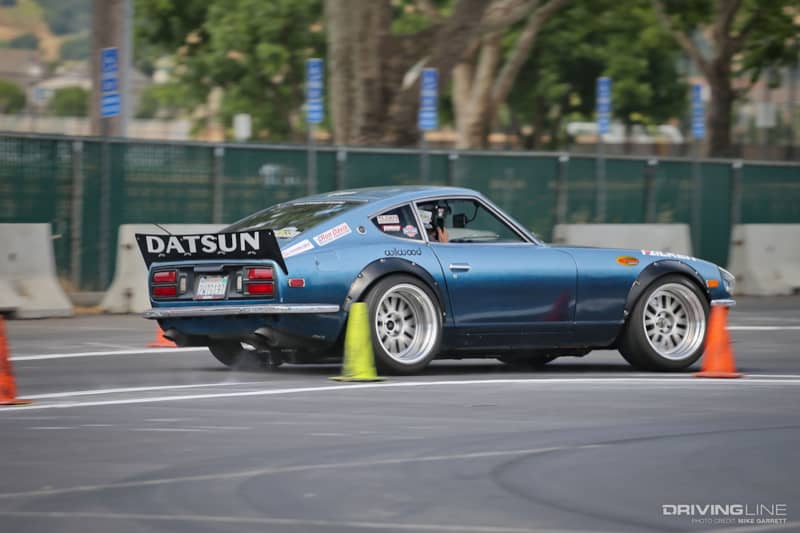 Of all the cars in this story, this one might be the most mainstream. The Datsun Z has long been a popular car among Autocrossers, but David Carroll's '75 280Z kicks things up a few notches. And this guy gets around; we also recently spotted him at LS Fest West.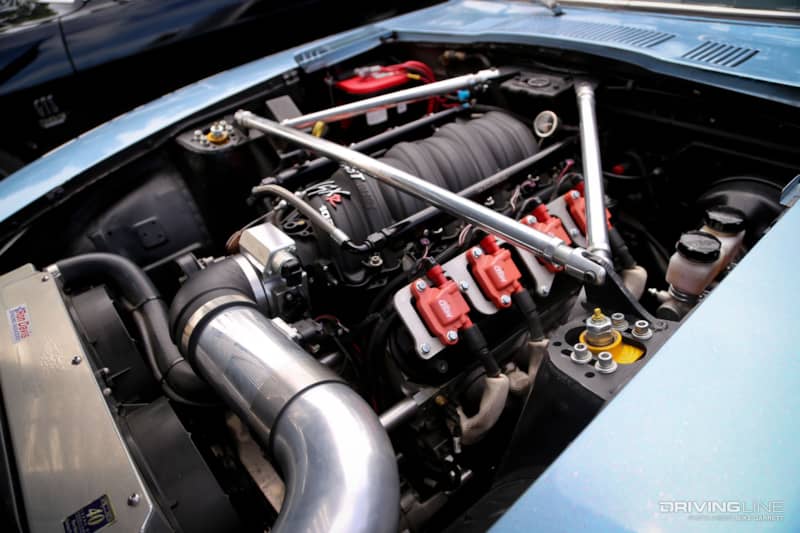 An early Z Car is a rather lightweight machine to begin with, and a built, naturally aspirated LS3 instantly transforms the old Datsun into a very serious performance car.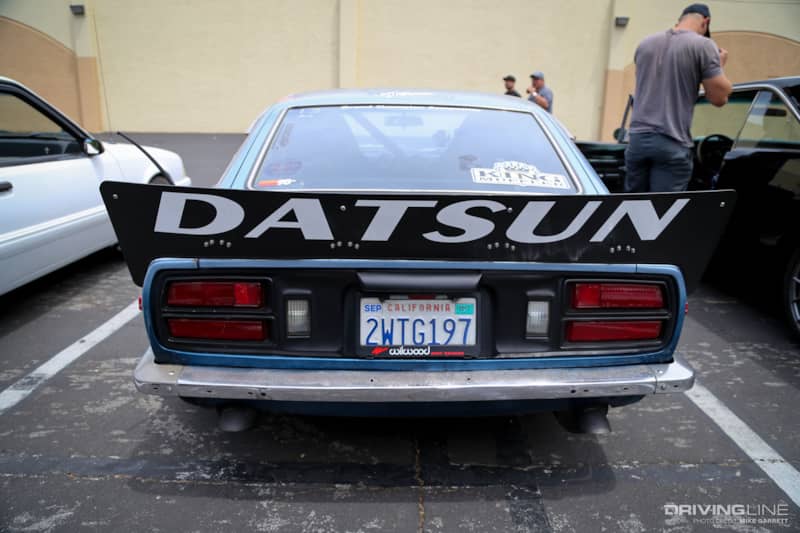 Of course there's a lot more to it than just power, and the Datsun also has suspension, braking and aero upgrades to match. I especially love the big rear spoiler.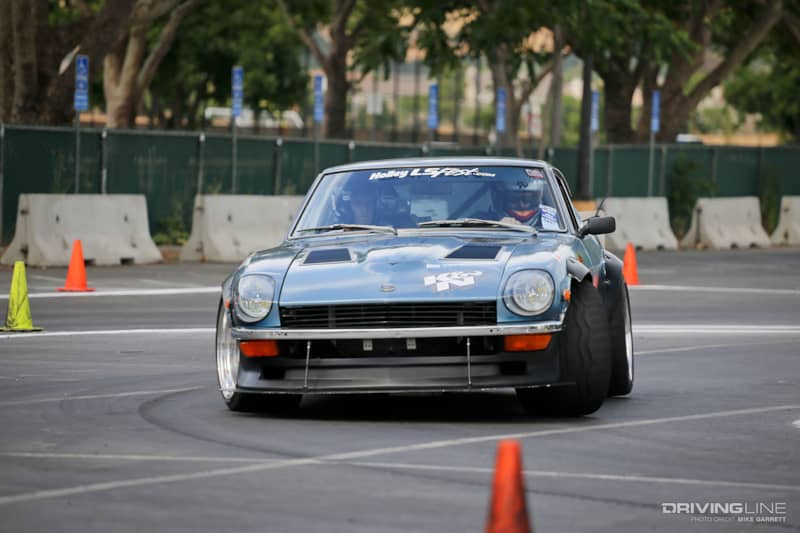 It may have been one of the only competing cars not built in the United States, but that certainly didn't stop David's Z from being a crowd favorite during the West Coast Muscle Car Shootout.
Galaxia de la Baja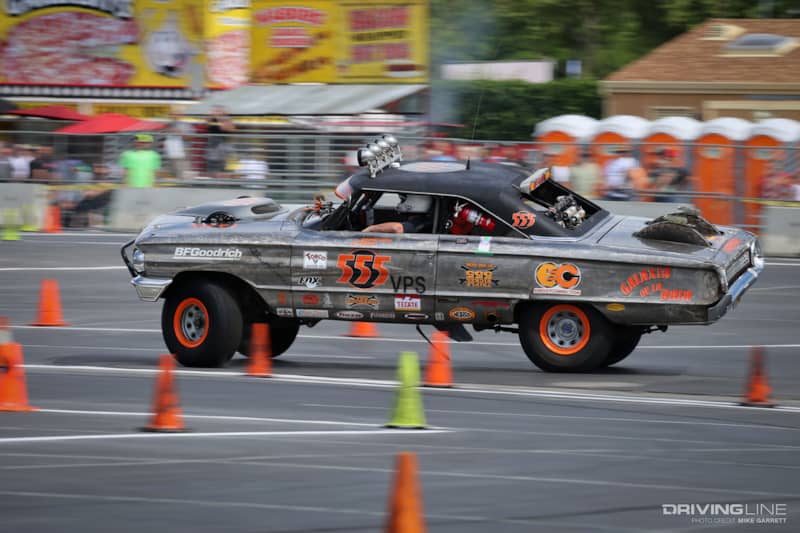 Speaking of crowd favorites, there was no car that generated a bigger reaction than this lifted '64 Ford Galaxie — and that's because it looked so out of place in this environment.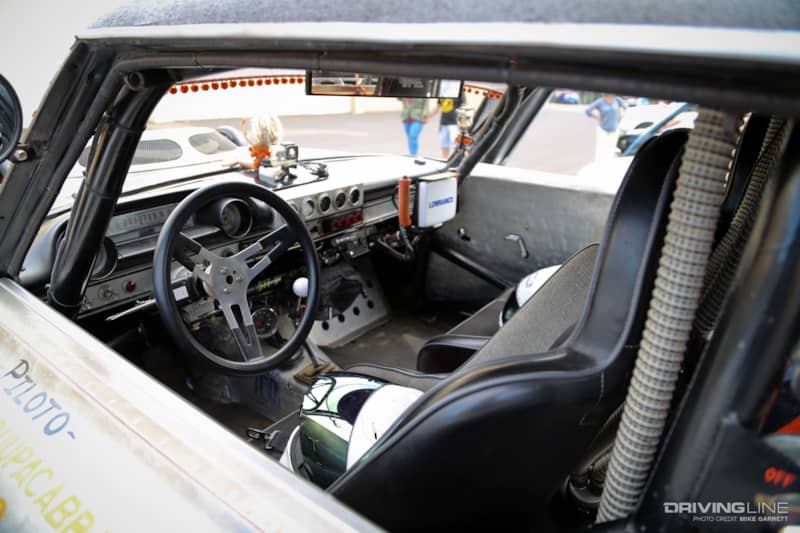 Known as Galaxia de la Baja, this heavily modified and very functional Ford is actually a well known off-road racer campaigned by the Bay Area's Triple Nickel Racing, and it's competed in events like the famed Mexican 1000.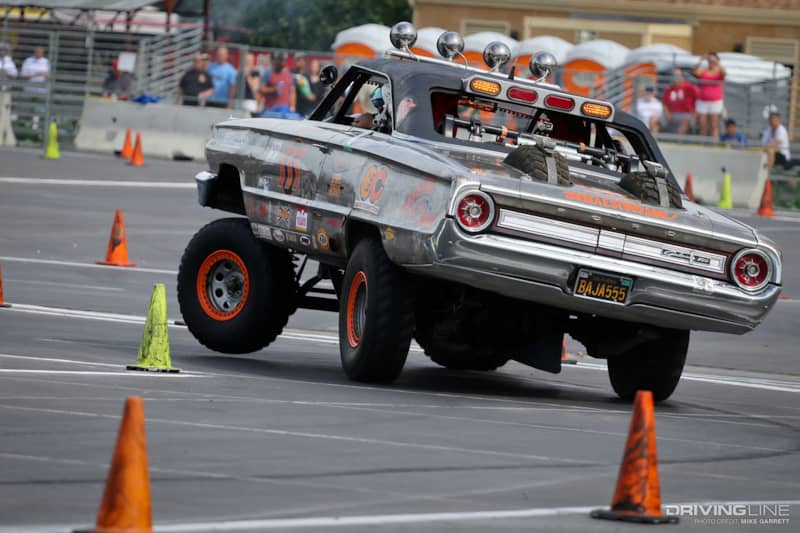 But here, its mission wasn't to attack the dirt, but instead to attack the cones — and the car looked positively wild doing it, with comical amounts of body roll from the long travel suspension and plenty of three-wheeling action.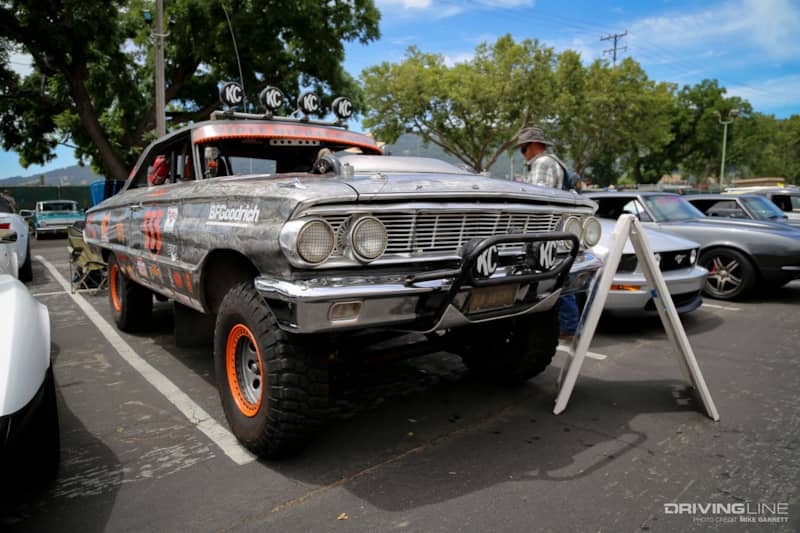 Obviously the car was a little out of its element in the autocross competition, but that's exactly what made it so entertaining. Because despite the prizes up for grabs for the really fast guys, all the participants were more interested in simply having fun.
See more from Goodguys Autocross here.