Ford SVT Lightning Perfected The Modern Muscle Truck Formula
In the early 1990s, sport trucks graduated from sticker package specials to legitimate performance contenders. After years of focusing almost exclusively on off-road prowess and dude ranch cred, the echoes of the 70s-era Lil' Red Express were finally being felt in a modern context as one brand after another lined up to make muscle trucks a reality.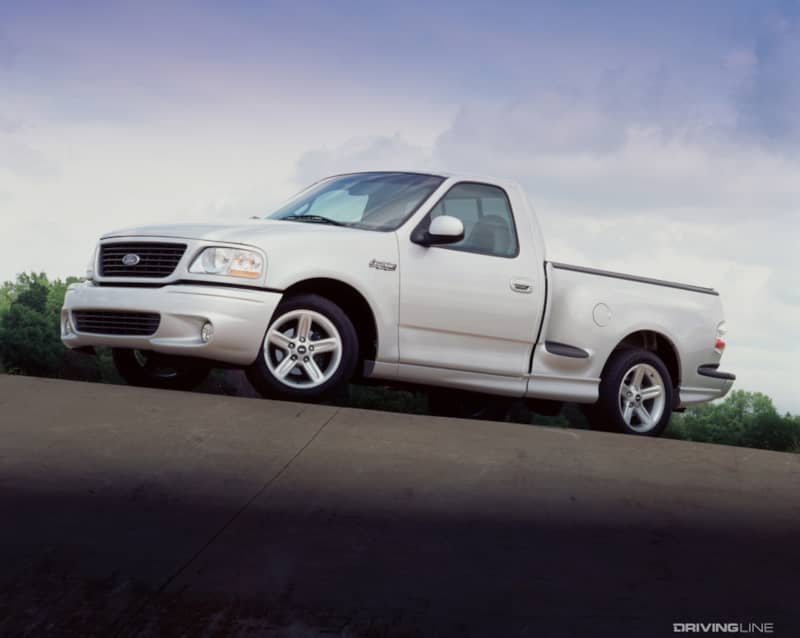 Ford's initial entry, the SVT Lightning, might have been more conservative than the turbocharged or big-block specials being offered by cross-town rivals General Motors, and certainly nowhere near as exotic as the (not all that fast) 10-cylinder Dodge that was about to make its presence known. Still, the Lightning would turn out to have the greatest staying power of any of these 90s battlers, deliver a much more potent second generation model and teasing Ford fans with what might have been had the automaker elected to stay the course and make the hefty hauler a centerpiece of its Special Vehicle Team efforts.
Points For Trying
Faced with the Chevrolet 454 SS burning up rear tires across town thanks to its massive 7.4L V8, Ford realized that it needed to step up and deliver a truck that could steal a little bit of the Bowtie's thunder. Enter the Lightning, a hot rod version of the F-150 designed and executed by the company's Special Vehicle Team that had been recently assembled to create faster, cooler and flashier versions of existing Ford vehicles.
The SVT Lightning couldn't quite match the 454 SS in terms of raw torque, as the largest displacement V8 available at the time was a 5.8L unit. Still, thanks to a revised intake, heads, and pistons, SVT was able to squeeze out 240 horses and 340 lb-ft, which when matched with 4.10 rear gearing, an upgrade four-speed automatic transmission, and meaty 17-inch tires it could still hit 60-mph in roughly 7 seconds, which was impressive for a full-size truck at that time.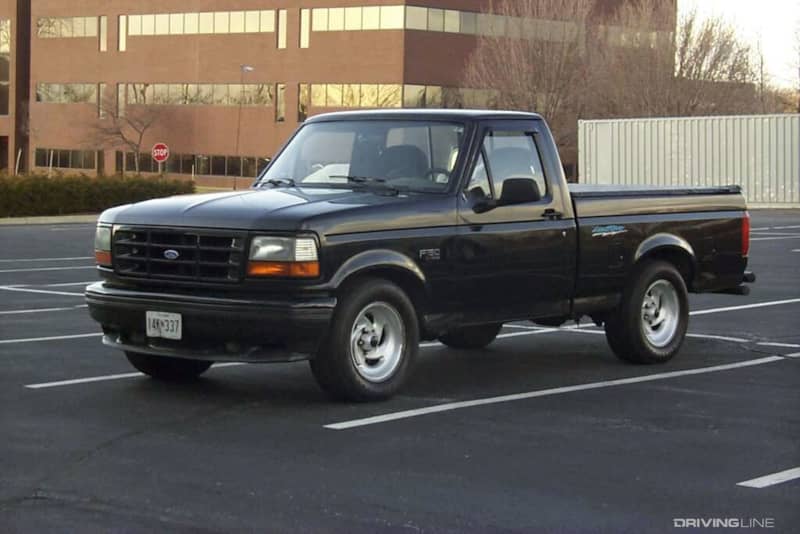 SVT also took care to tune the Lightning's suspension to deliver better-than-average handling despite its bulk. With a suspension that sat an inch lower in the front and a full 2.5 inches down at the back, and riding on a short box chassis, the truck also featured an air dam (to improve stability at speeds above 100 mph). Red and black were the only available colors, and in all just over 11,000 editions of the pickup were produced between 1993 and 1995.
Re-Setting The Standard
Unlike any of the General's entries—and eclipsing even the long-lived V10 Ram—the Lightning was given a second lease on life towards the end of the decade. This time SVT was all-in on making sure that the F-150 would be able to decimate all comers, regardless of whether they were pickups, sport sedans, or even traditional muscle cars.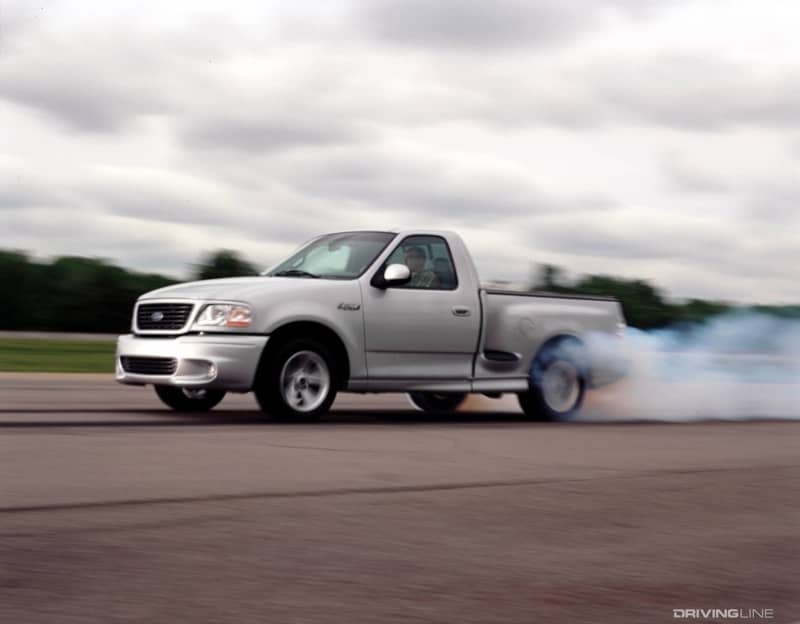 It started with the short box, flareside edition of the next-generation Ford F-150, which had been released a couple of years prior to the 1999 SVT Lightning's debut. Into its cramped engine bay was stuffed the most powerful engine available from the Ford catalog at the time, a supercharged version of its modular 5.4L V8 that was exclusive to the pickup. Rated at 360 horses and a whopping 440 lb-ft of twist, it cut significant seconds from the original model's 60-mph sprint (posting 5.2), and made it more than a match for most of what was on the road at the time.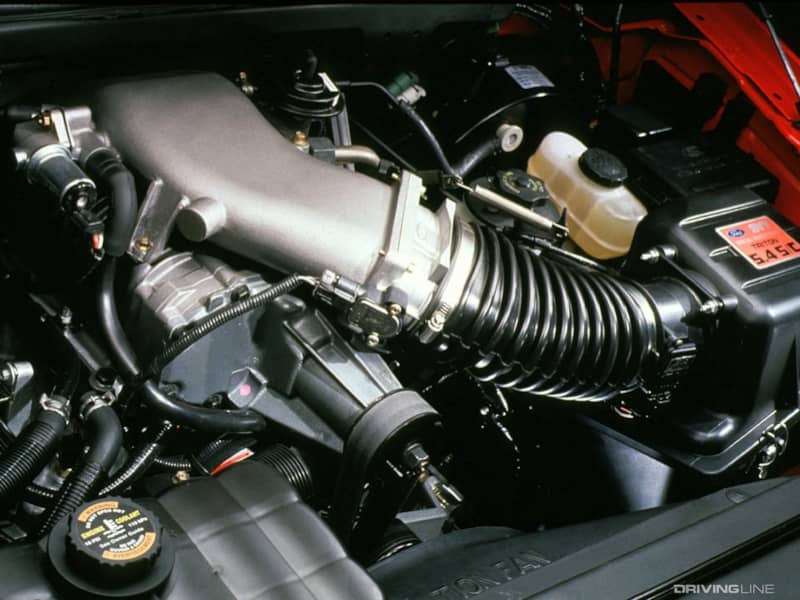 The second-gen Lightning featured the same suspension drop as its predecessor, along with slightly less aggressive 3.55 (eventually 3.73) gearing and a much more extroverted body kit. A larger rear stabilizer bar helped improve handling, and 18-inch rubber was on hand to transmit all of that grunt to the ground. In 2001 improved intercooling and a few other engine tweaks boosted output to 380 horses and pushed its top speed to 147 mph.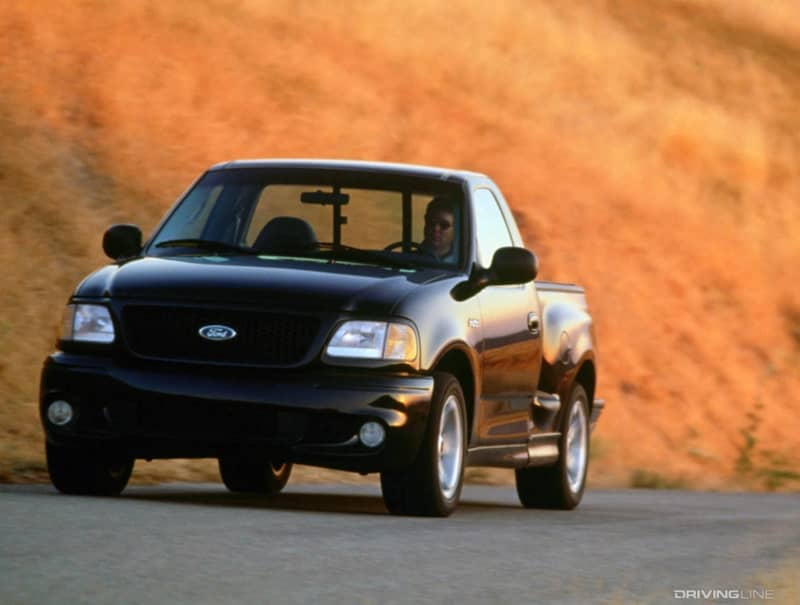 The revised SVT Lightning was so popular that Ford managed to triple sales compared to the original over six years of production. Tuners loved the engine's enthusiastic response to aftermarket attention, and it quickly became a sensation amongst amateur drag racers. The truck would also play a key role in the 2001 'The Fast and The Furious' film, further tying it to street racing culture.
Last Of Its Breed
With so much positive momentum generated by the second edition of the Ford SVT Lightning, perhaps the most puzzling chapter about the truck's story is the one that was never written. The idea of a new Lightning seemed like a no-brainer when the F-150 was redesigned in 2004, and while the carry-over model stayed in the mix alongside the fresh platform it was the last time SVT would ever get a chance to tune a street truck.
There are a number of reasons why Ford elected to cease and desist Lightning production. Sources inside the company point to the much heavier platform used by the new F-150, which would have required exceptional horsepower and a host of drivetrain upgrades on any performance model in order to surpass the previous version of the truck on the track. In fact, there was talk of 500 horses being the minimum standard for Lightning part III, and the only gearbox that could have taken that kind of pounding in the Ford catalog was a manual unit - an idea that was quickly nixed for being too awkward to drive in a sporty manner.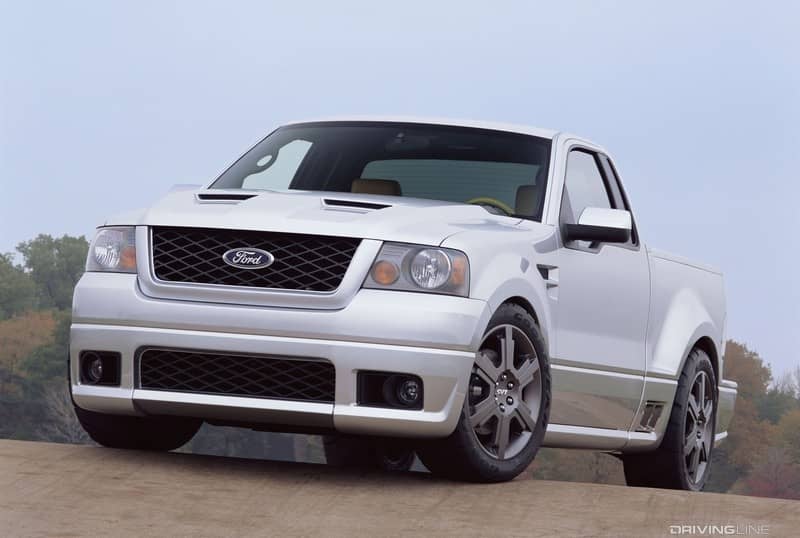 A Lightning concept with a 500 horsepower supercharged V8 (and 500 lb-ft of torque) was indeed shown off at the Detroit Auto Show in 2003, and it included a unique charge-cooling system that, like the one found in the Dodge Challenger SRT Demon, relied on the air conditioning system to reduce intake temperatures. This was as close as truck fans would ever get to another Lightning-badged pickup.
Today, Ford has elected to concentrate its SVT efforts on the off-road crowd, milking huge profits out of vehicles like the Raptor that translate the Lightning's fierce forced induction performance into a desert-runner template. Although the idea of an asphalt-oriented performer earned a brief revival in 2014 with the Tremor edition truck - essentially a single-cab, EcoBoost-equipped bruiser with sleeker-than-stock styling - Ford has stayed away from anything resembling its previous performance truck glory.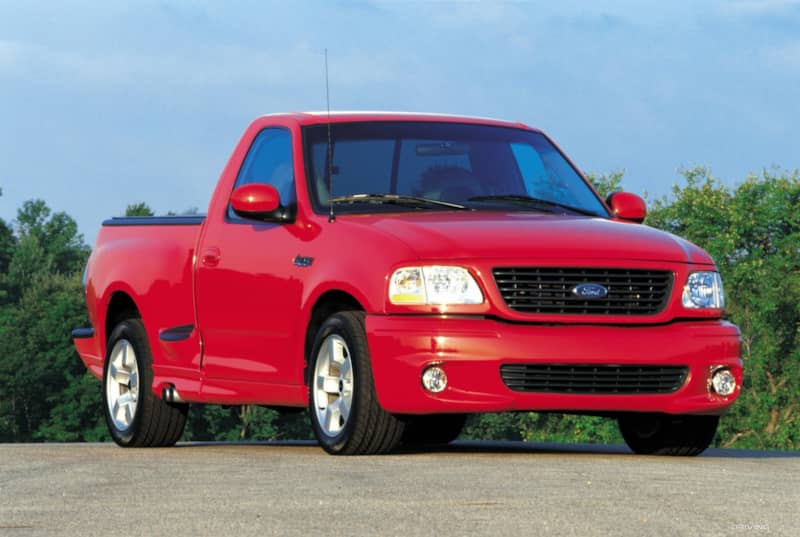 With a current engine line-up that currently boasts 450 horsepower editions of the Raptor, it's hard to understand what's stopping the folks at SVT from taking another crack at a segment of the market no other truck brand is tackling? After seeing companies like Lingenfelter and Roush deliver tuned pickups to a constant trickle of enthusiast customers, Ford could tap into serious dollars with a return to the Lightning lore.
The Ford SVT Lightning remains a fun performance platform. Click here to read about George Dias' fierce autocross hauler that munches cones and turns heads.