Fun-Haver Field Tests: Desert Racing Trucks and an RTR Mustang at the School of Drift
Part 1: Fun Haver Jump
When Team Fun-Haver gets together, they can only go one speed: full send. On episode one of Fun-Haver Field Test, Loren Healy shows pro-drifter and fellow fun-haver teammate Chelsea DeNofa how to properly send it off jumps in the Nevada desert just outside Las Vegas.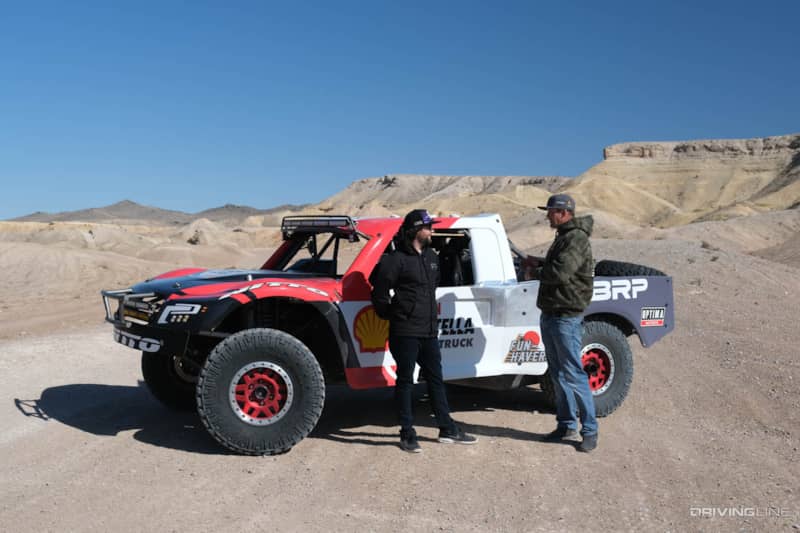 Loren's truck was designed for going flat out in desert and off-road desert racing, but today it'll help Chelsea learn how to do some proper off-road truck jumps—because, you can't be prepared for desert racing without first getting a handle for dealing with jumps. With Nitto Trail Grapplers on each wheel, it has plenty of grip for sending it off-road.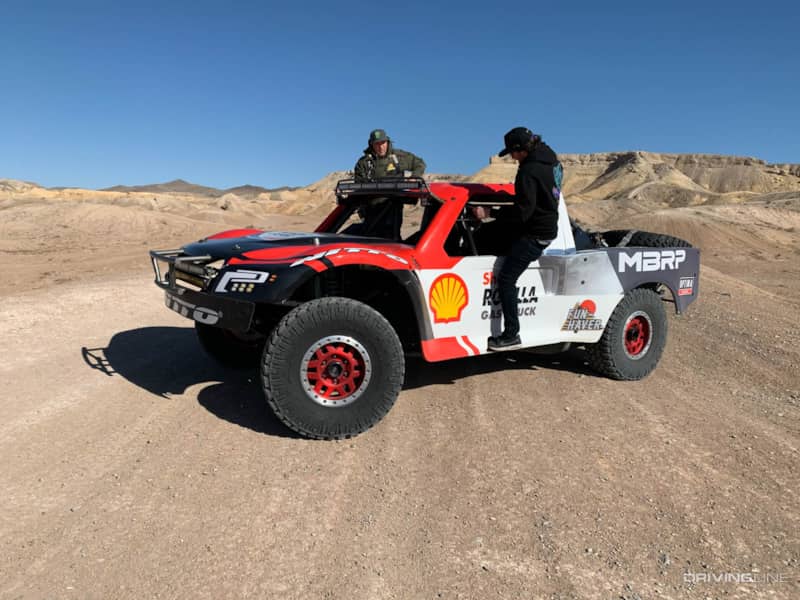 The day started off with Loren riding shotgun, helping get Chelsea acclimated to the new truck through some whoops. That wasn't enough for him, so the they quickly moved onto a box jump, where Chelsea may have had a bit too much fun going full send over it.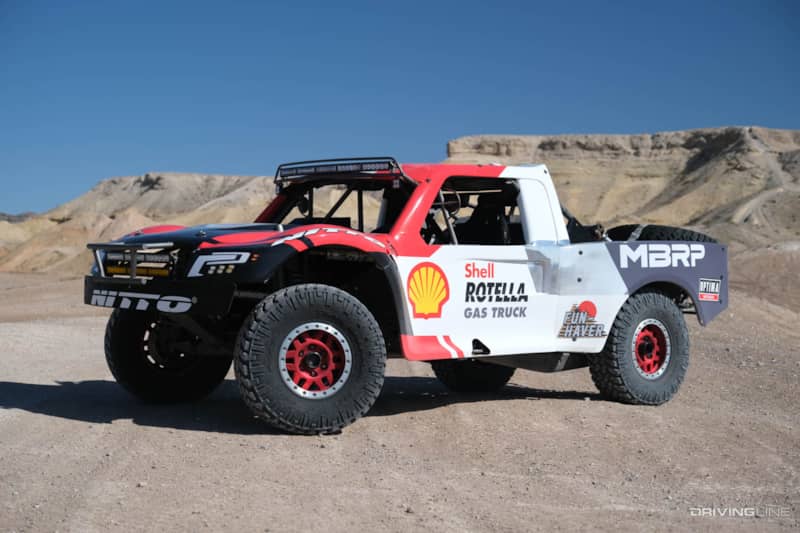 Once he mastered that, they ended the day with an even bigger jump that landed on the flat. This one took a little longer to master, but as is the case with a fun-haver, it's never just "one more time." They kept taking it off the jump right up until the light was fading at the end of the day. If you ever wondered how to send it with Team Fun-Haver watch the video here, and you'll know.
Part 2: Sending it in an RTR Mustang at the School of Drift
Loren Healy and Chelsea DeNofa trade the dirt for the winding pavement of the School of Drift in the second episode of Fun-Haver Field Test, where Chelsea puts Loren through the paces and teaches him how to drift a car with a handbrake in an RTR Mustang. Going from an all-wheel drive Ultra4 rig to a two-wheel drive Ford Mustang should be a bit of a challenge, making this all the more interesting.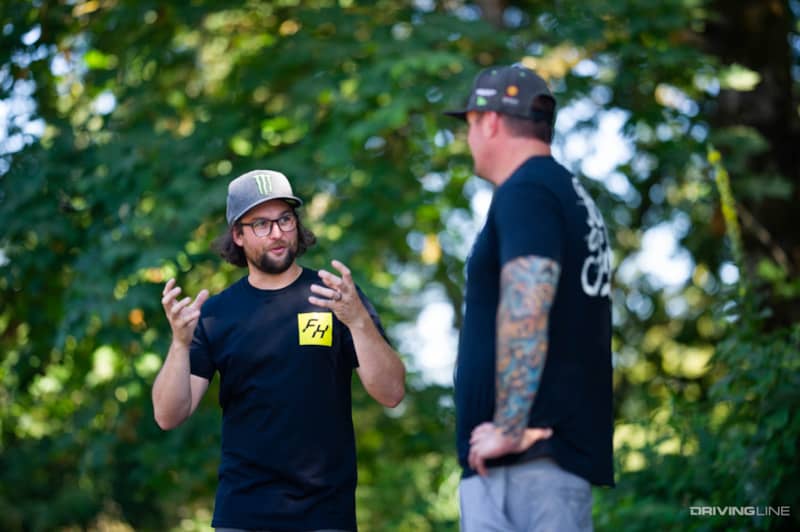 Of course, Chelsea, being the great drift instructor that he is, wouldn't leave Loren without a plan. To get those rear NT555 G2 tires spinning, they worked on J-turns in Chelsea's Mustang drift car, then moved up to drift donuts, followed by drifting a single turn, then linking two turns together through a transition and then ending by helping him become a pro on a few different sections of the track.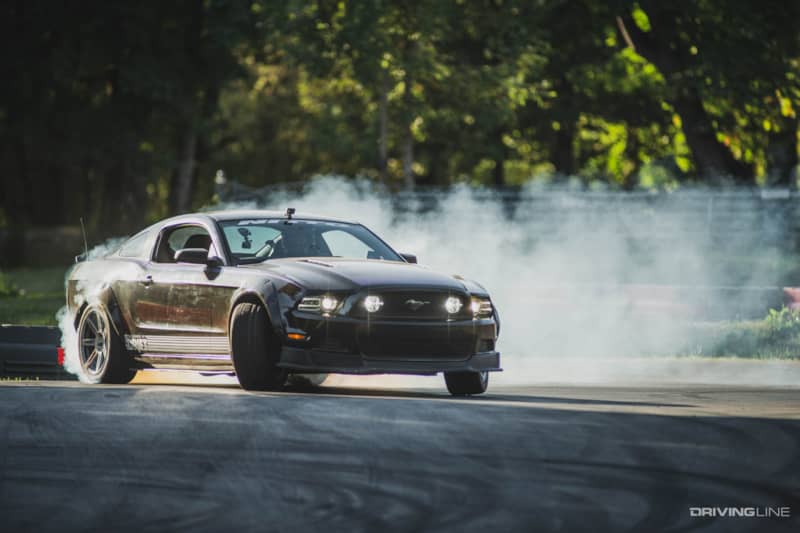 All of this adds up to some epic Mustang drifts as Loren is learning to drift, making it farther and sending it better with each time through the track. The day wasn't without its fair share of missteps (a barrier or two may or may not have been hit), but for Team Fun-Haver, it's all worth it in the pursuit of sending it. Click here to watch the video.