Gearhead for Life: Jerry Barker's 1956 LS2 Bel-Air
It would seem that some people are just born with speed running through their veins. From the moment he could drive, Jerry Barker wanted to race. His first car was a 1956 Bel-Air, much like this one, and he admits that in the late '60s he, "would sneak into Warner Robins Dragway at night when it was closed, and race there until [he] would get chased off by the State Patrol." Eventually, this hobby became more serious when he began bracket racing at that same track every week, eventually winning the track championship in Pro ET. In 1984, he purchased Warner Robins Dragway, and he moved his own personal races away from his track, enjoying the cycle of buying cars, fixing them up, racing them and moving on to other ones.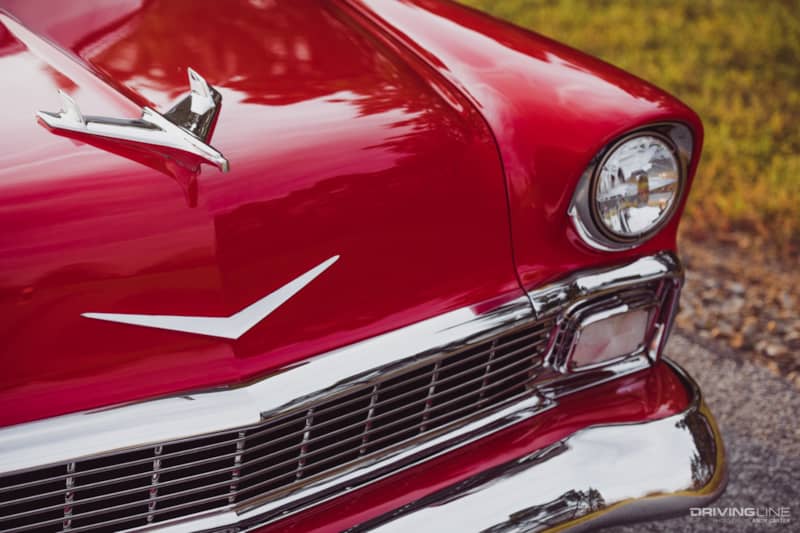 In 2000, Jerry began a full schedule of NHRA events, competing first in the Super Gas class. The next year, he moved to the Top Sportsman class, winning seven Divisional Races and the NHRA Southeast Division Top Sportsman Championship in 2005. He was crowned "Driver of the Year" that year as well.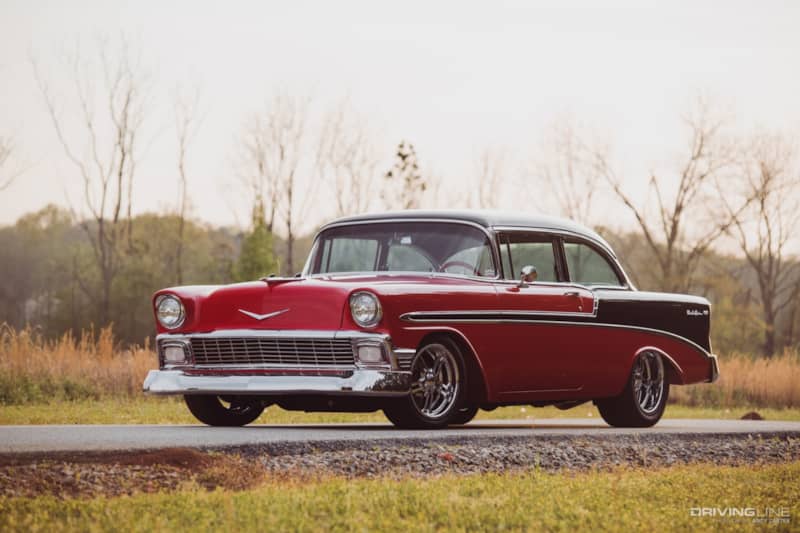 Back to the Start
As he approached 60 years old, Jerry decided to dial back his time behind the wheel at the dragstrip and focus more on just enjoying cars. His street cars, however, are built out of the same passion that drove him to success at the strip. His current '56 Bel-Air is an ode to where it all began, his first car that got him into racing.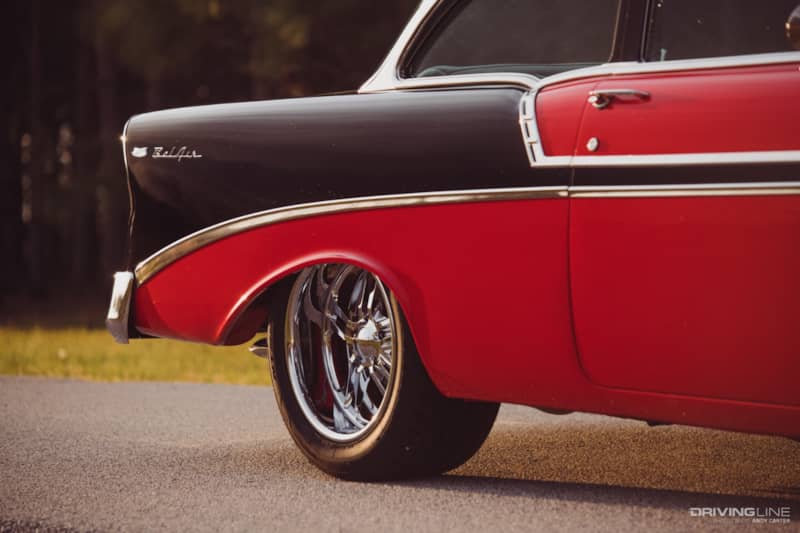 Jerry's 1956 Chevrolet Bel-Air began with a full nut and bolt frame off restoration. The exterior was resprayed to a two-tone combo of Viper red and Tuxedo black. The color combo perfectly captures that classic Americana vibe, while giving it some extra punch to back up the modern performance.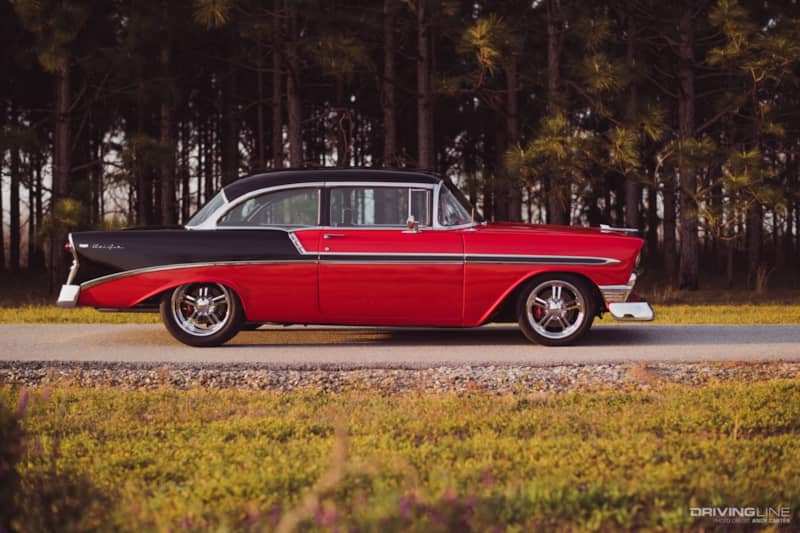 Modern LS2 Power
The heart of this Mid-Century coupe is an LS2 Corvette engine. Released in 2005, the LS2 has become a popular choice for restomodders, offering gobs of power with modern reliability and maintenance requirements. The GM V8 sends its power through a 4L60E automatic transmission and a 3.55 Ford 9-inch rear end in Fab housing.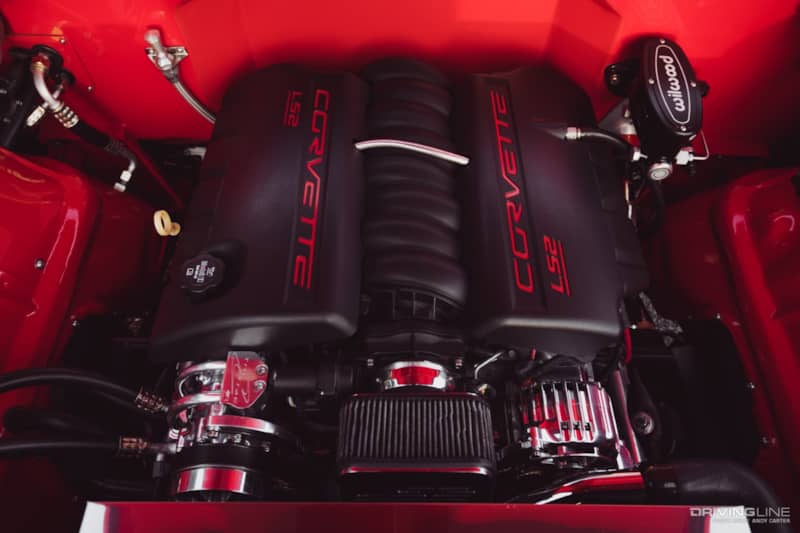 Getting Grip
For rolling gear, Jerry mounted up a set of staggered Budnik wheels, with 17x8 up front and 18x10 in the rear. Nitto NT555 G2 tires handle grip, while an Art Morrison 4 link and Koni coilovers make sure everything stays planted.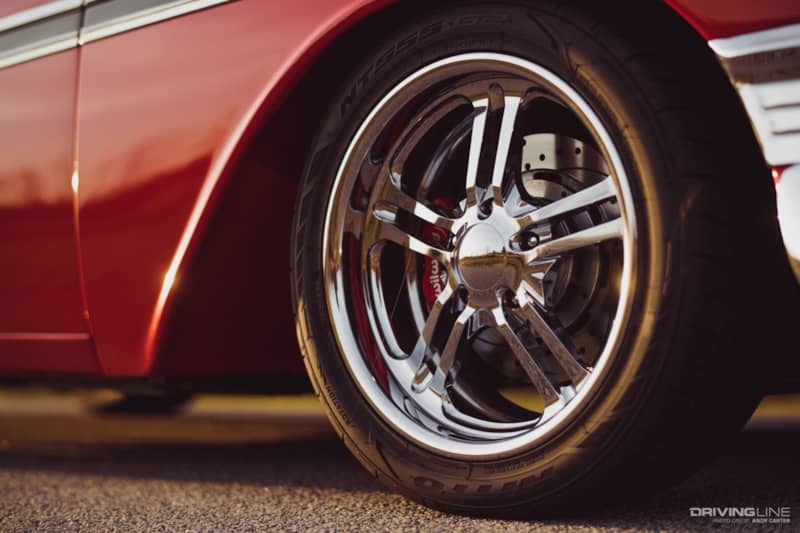 Leather Interior
The interior has also received a makeover with black leather interior with red contrast stitching. Jerry can check all of the car's vitals through a set of Classic Instruments gauges and stays cool thanks to a Vintage Air and Heat system.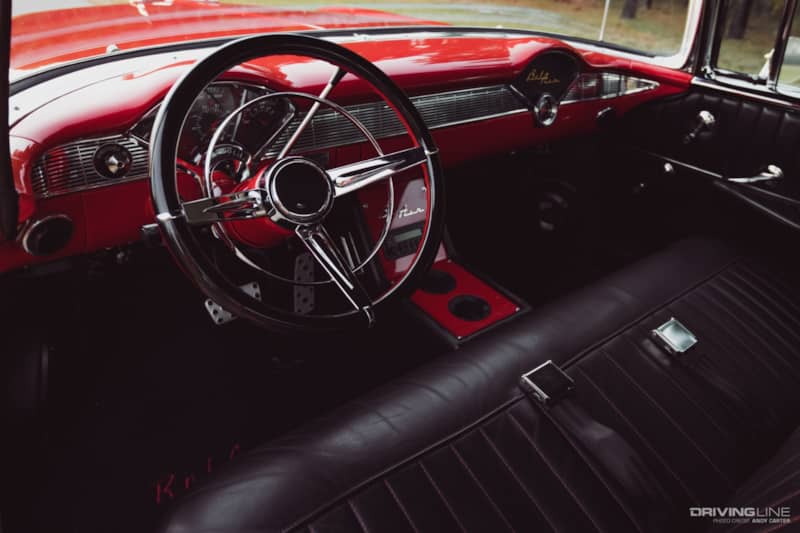 Onto the Next Generation
Jerry has passed his passion for racing down to his son, serving as crew chief for his own racing career. He recalls, "I had a new race car built in 2005 and shortly after that, my son Jeffrey started driving my Camaro that I had so much success with. Jeffrey continued driving the Camaro, and did better than I did in it, winning many races." Jeffrey went on, and is still the winningest driver in the history of Top Sportsman, with two NHRA World Championships and a room full of awards. Like father, like son.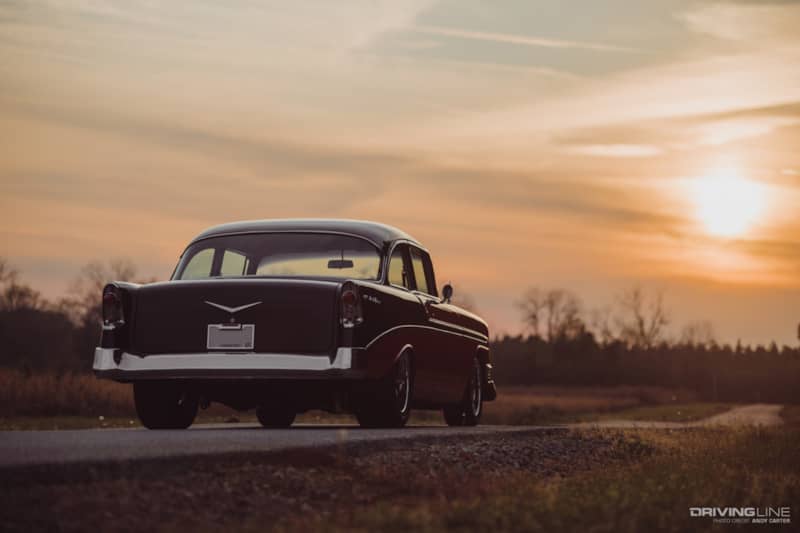 For more shots of this incredible Bel-Air check out the gallery below!
Also, don't miss Jerry's Bagged Suburban that we featured earlier this year!