Road Trip! Project GTO Heads to One of America's Greatest Car Events at Hot August Nights
Every summer the city of Reno, Nevada and surrounding areas are taken over for a week-long gathering of gearheads and cruisers called Hot August Nights. Starting back in 1986, Hot August Nights has gone one to become one of the largest gatherings of classic cars, customs, hot rods and muscle cars in the nation.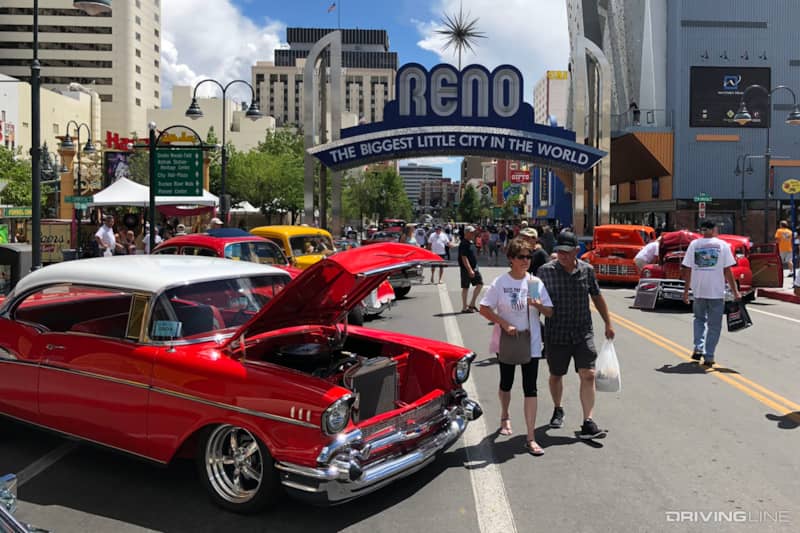 Hot August Nights draws cars and car lovers not just from the Western United States but from all across the US and even overseas. For this year's show we brought our 1970 Pontiac GTO project car to get in on the fun, because while it's a great event to attend as a spectator, it's even better to bring a car.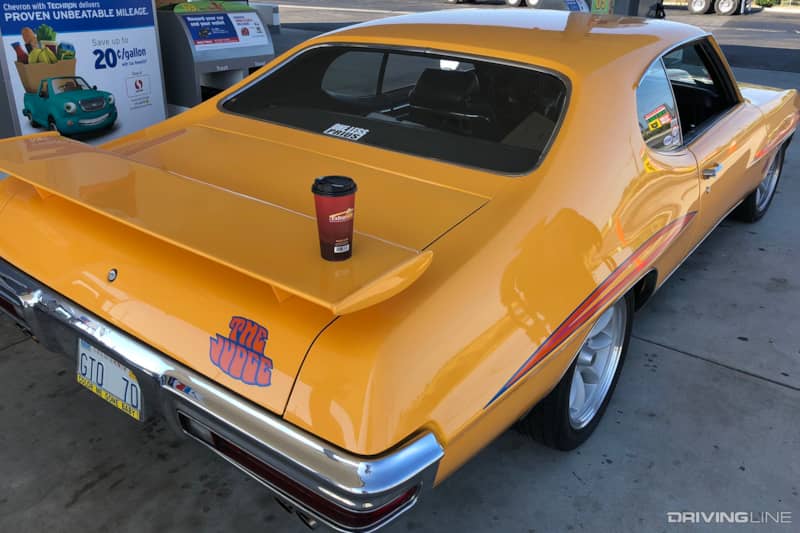 You may remember a few weeks ago when we covered some of the prep we did on the car before the 600-plus-mile road trip to Reno and back. Needless to say we were eager to put some miles on the car after its recent upgrades including a full Hotchkis suspension package and a set of 17" Trans Am Race Engineering wheels wrapped in Nitto NT555 G2 tires.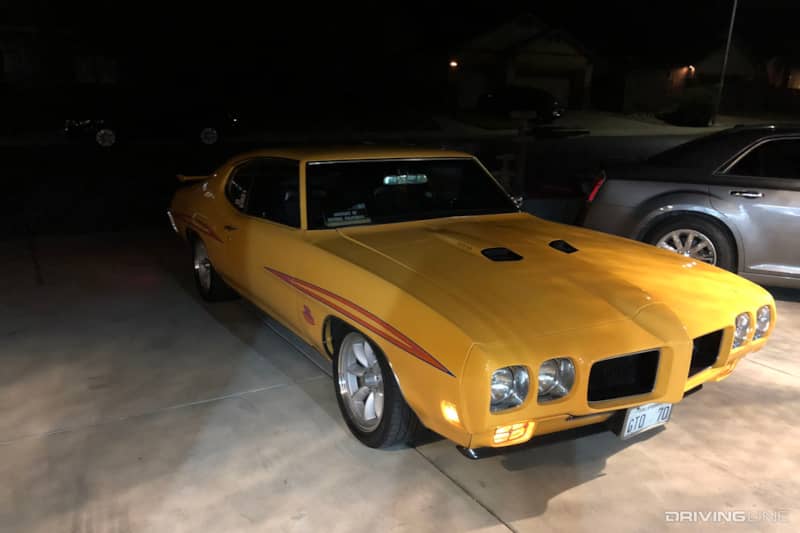 It shouldn't be shocking to hear that it gets hot in the middle of California during August, so the plan was to get on the road before dawn to get most of the driving out of the way before the afternoon heat set in. While a new AC system is something on the to-do list for the car, for now the only air conditioning comes from rolling down the windows.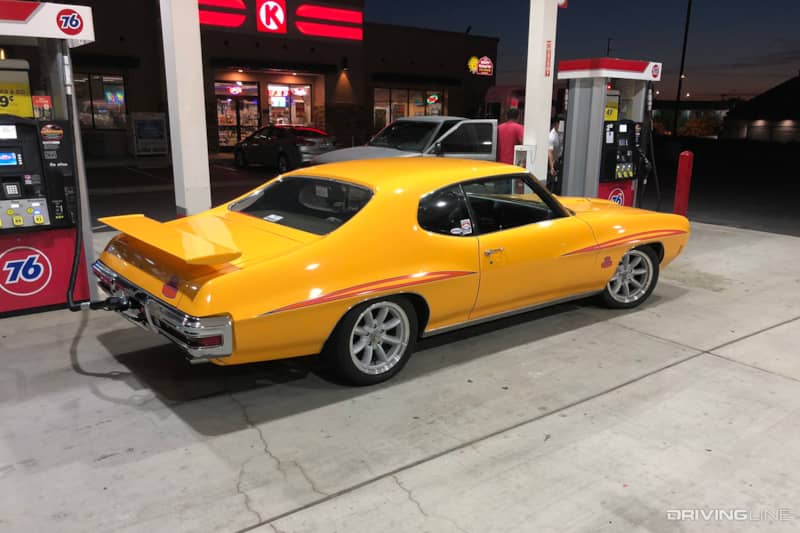 Heading up the highway toward Reno, the car ran very strong with no mechanical issues or cooling issues to speak of. While this trip primarily consisted of highway cruising rather than canyon carving, the improvement in both feedback and road holding with the new NT555 G2s was easy to notice from behind the wheel. And we still smile every time we look back and see the car with its new wheel and tire setup.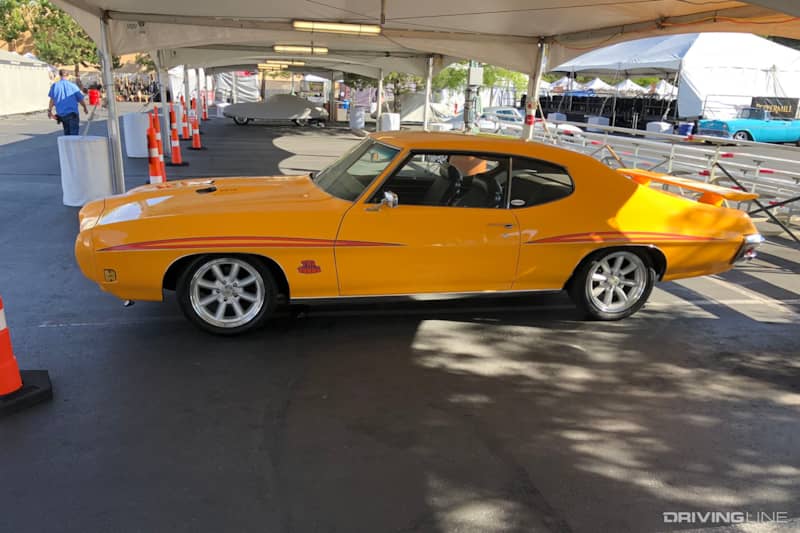 Arriving without issue, it was time to enjoy the festivities and soak in the automotive sensory overload that is Hot August Nights. Unlike most car events which take place at one specific location, Hot August Nights quite literally takes over the entire Reno area with events taking place at different locations all over town.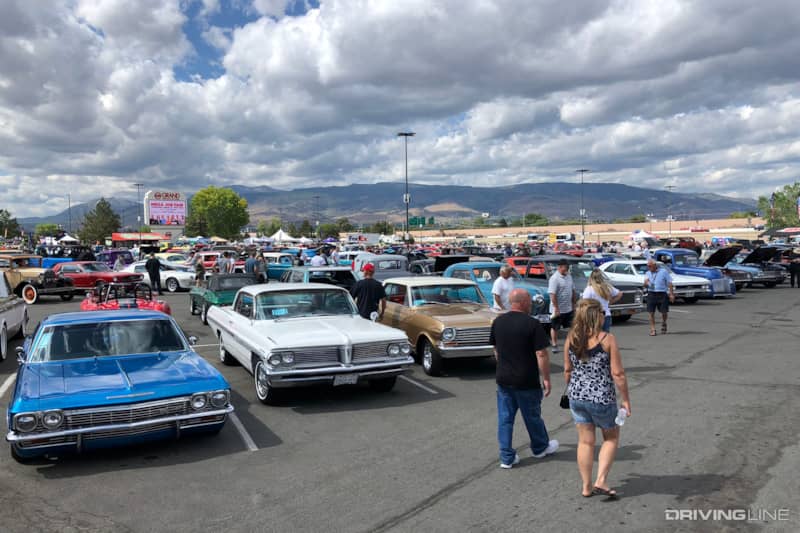 Just getting to and from the different events is an absolute blast because there are so many cool and interesting cars out on the road. Everything from all original Model A Fords to barley street legal drag cars and fully modernized pro touring builds.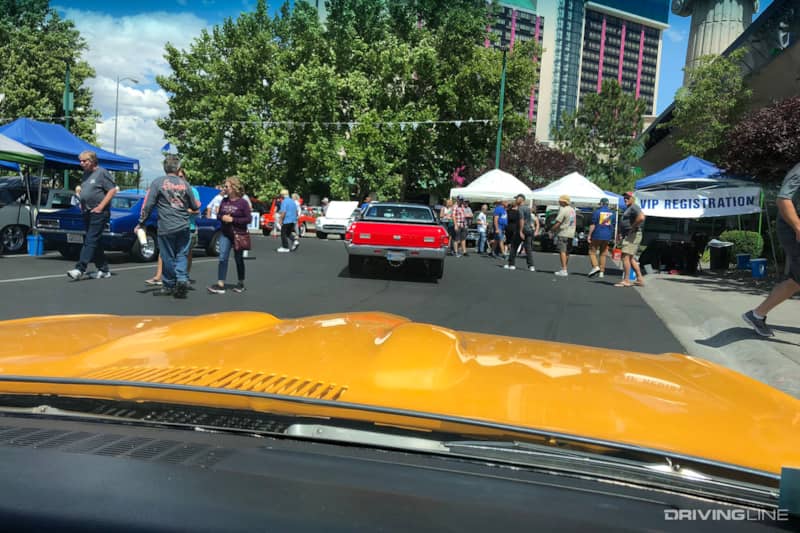 Participants of Hot August Nights can choose to stay anywhere they'd like, and for this trip we made the Peppermill Hotel and Casino our base of operations. Like all of the big resorts in the Reno area, it operates its own car show during Hot August Nights, with participants free to come and go as they please.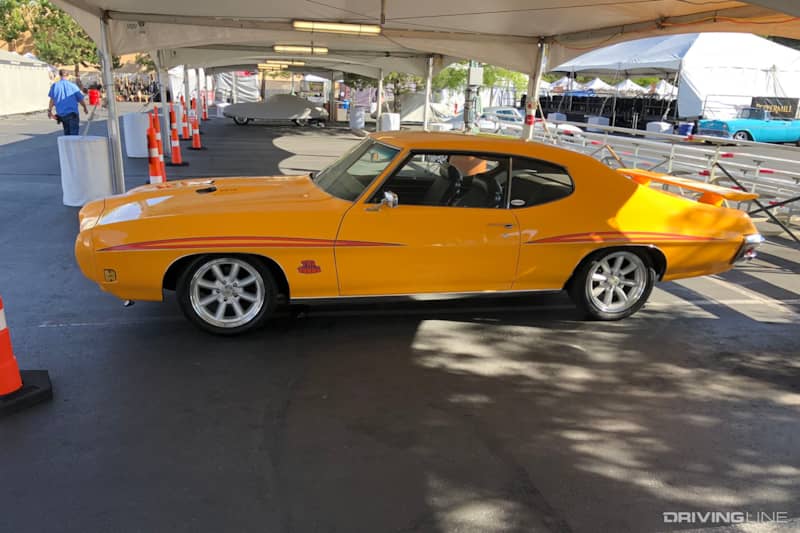 There's never a shortage of things to see during Hot August Nights, and aside from the aforementioned car shows at every hotel, there's a swap meet, drag racing and a large collector auction to check out depending on your preferences.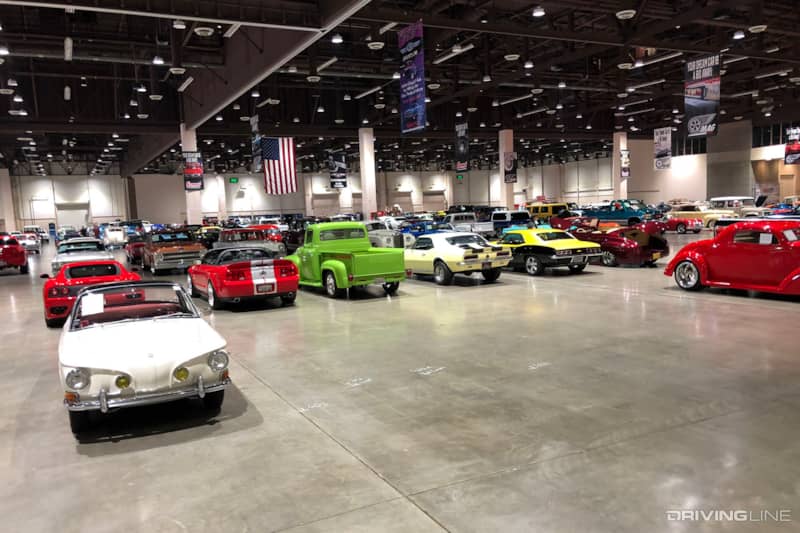 But perhaps the best thing about Hot August Nights is the cruising. Whether its just driving around or taking part in of the actual "cruising routes" throughout town, the entire city basically becomes a rolling car show and it's great to just sit down and watch it roll by.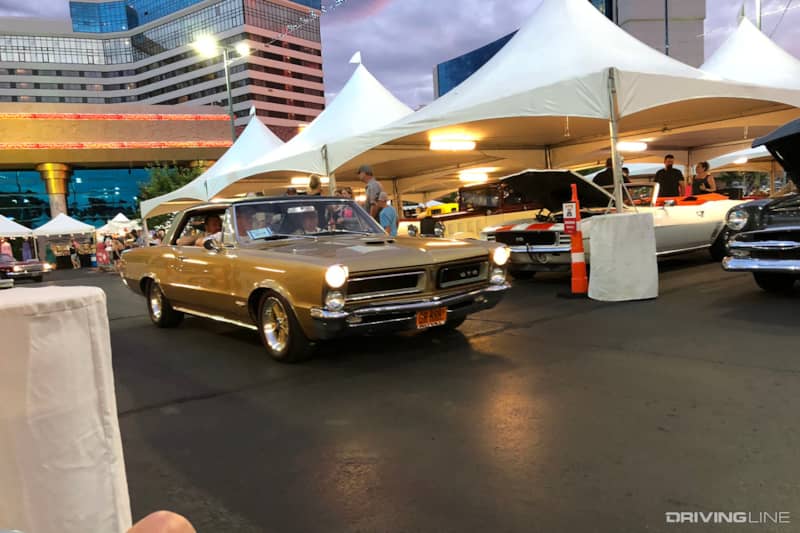 Typically, the act of driving around just for fun isn't much appreciated by the authorities in American cities, but in Reno during Hot August Nights it's heavily encouraged and whether you are behind the wheel or watching from the street, it's a great time.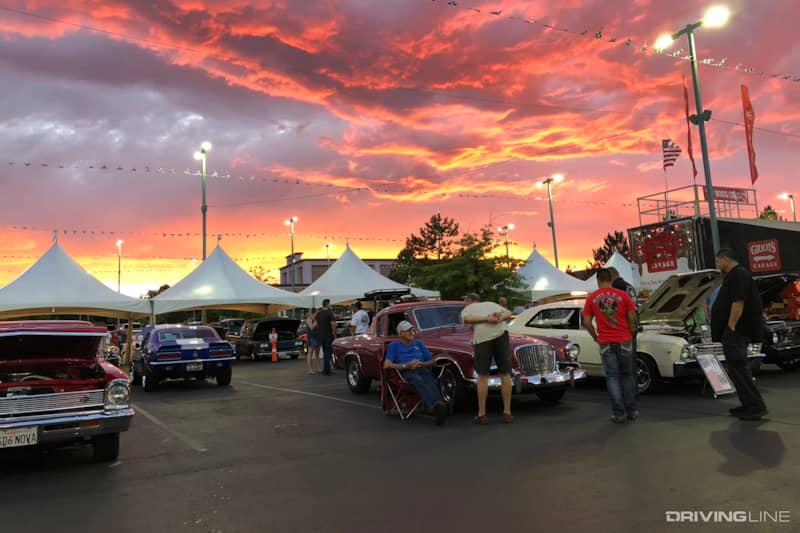 And while our lightly resto-modded GTO wasn't nearly as wild as some of the cars at Hot August Nights, it got plenty of positive attention—showgoers and people seemed to dig the wheel setup as it stood out from some of the more commonly used muscle car wheels. We also had the chance for plenty of cool photo ops beside other muscle cars like this Dodge Challenger.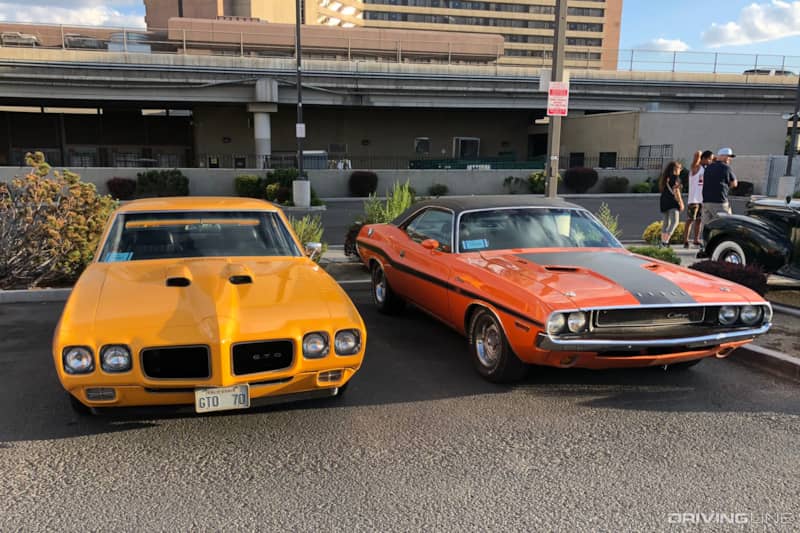 Any time you take a road trip in old car there was also a bit of anxiety about a breakdown, but the slow speed cruising and constant stop and go of a big event like this can also be tough on a car—especially during summer weather. Fortunately the GTO didn't miss a beat during any of this.
Whether you want to cruise endlessly, attend as many different events as you can or just hang out and relax, one of the great things about Hot August Nights is being able to do things at your own pace, and during our five day stay we were able to do all of that and more.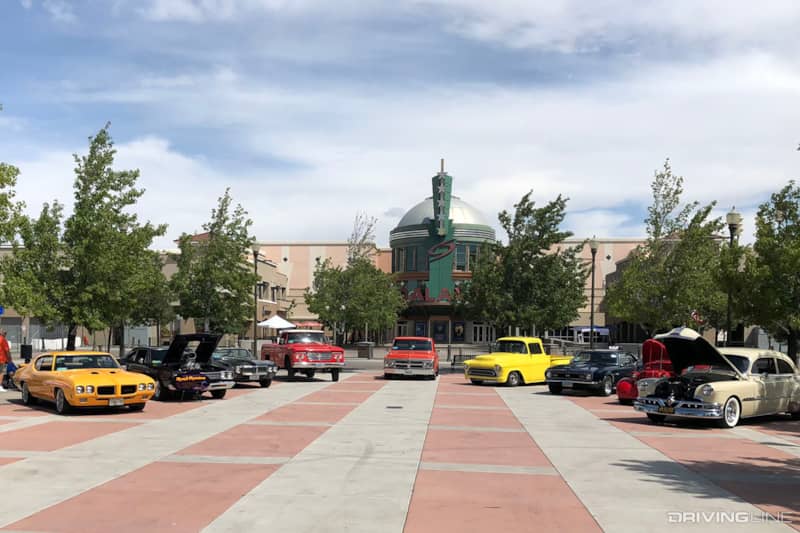 When it came to for the event to wrap up and us to head home, we once again decided to hit the highway as early as possible in order to avoid driving through the worst of the heat—and amazingly the outside temperature read as low as 39 degrees during the early morning crossing of the Sierras on Interstate 80.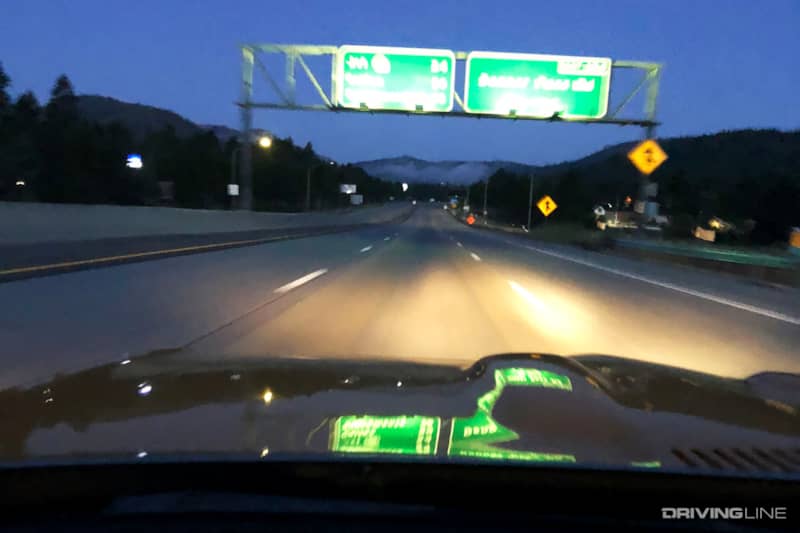 We arrived back in Central California by lunch time, with the GTO putting in another trouble-free 300 miles on the trip home. We even calculated the fuel economy of the 468 cubic inch beast and got 14 miles per gallon—not bad for a big-block.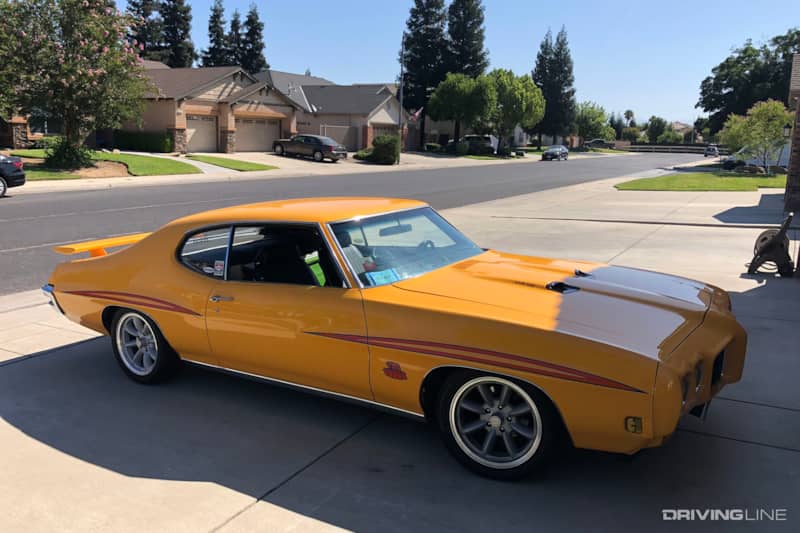 Back from Reno and with the summer event season starting to wind down, we've begun to plan out some of the additional work we'd like to do in the coming months. A new AC system would be nice, as would an aftermarket fuel injection kit and perhaps a more modern brake setup—so keep an eye out for those upgrades.
Overall, we couldn't have been happier with how the GTO performed on the road trip and are very much looking forward to more muscle car adventures in the future.
Be sure to check out this story for a closer look at Project GTO's new wheels and Nitto NT555 G2 tires.