The Family '71 Chevy Chevelle-ster Restomod
Finding balance between family life and hobbies is always a struggle. For Zach Kutilek, he was inspired to get into the automotive lifestyle by a childhood neighbor that owned many wild rides including a '68 Camaro. From then on, Zach was hooked and wasn't about to give up the sport when life became more involved for him.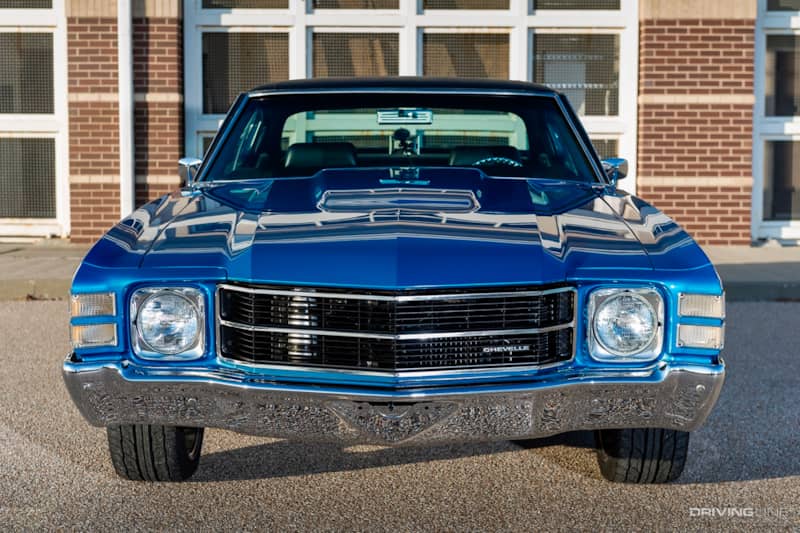 Hot Rod Roots
In high school, Zach owned an '84 Chevy pickup that was built by his friend Eric and his dad. This truck was a hot rod show piece and he even had the truck when he met his now wife, Crystal. Zach stated, "My wife and I both loved the truck, but it was impractical for family cruising because it was only a standard cab, and even more impractical if our family were to grow even more, which ultimately it did, when we had another daughter. The decision was made to take the truck back to Eric and start looking for something better suited for family hotrodding."

The Next Stage
"We looked for several weeks and came up empty handed, until one day I came across an ad for a bright blue 1971 Chevelle Malibu on Craigslist. The listing was local and ended up that the car was only about 10 miles from our house. We went and looked at it and decided that it was a good match for us and the goals we had in mind for such a car," Zach explained.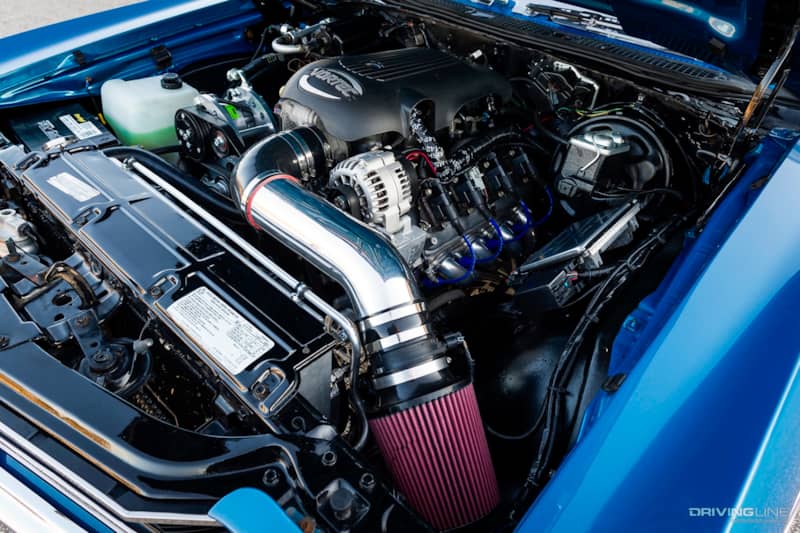 Power Up
Zach's goal was to add modern drivability to this classic muscle car and opted for an LS engine. He then got in contact with a few companies that specialized in salvaging LS engine and transmission parts for repurposing. He then scored a 6.0L engine along with an ECU and 4L80e transmission, which was recovered from a Cadillac Escalade. To step things up, the engine received new cylinder heads and a throaty camshaft from Texas Speed.

Self Reliance
With the new drivetrain in hand, the tired original small block engine was pulled and the new LQ9 was swapped in place. Though it is a job that can be done fairly quick by professional shops, Zach decided to tackle it himself. Since, he had a full-time job, the swap took about a year of his spare time to complete.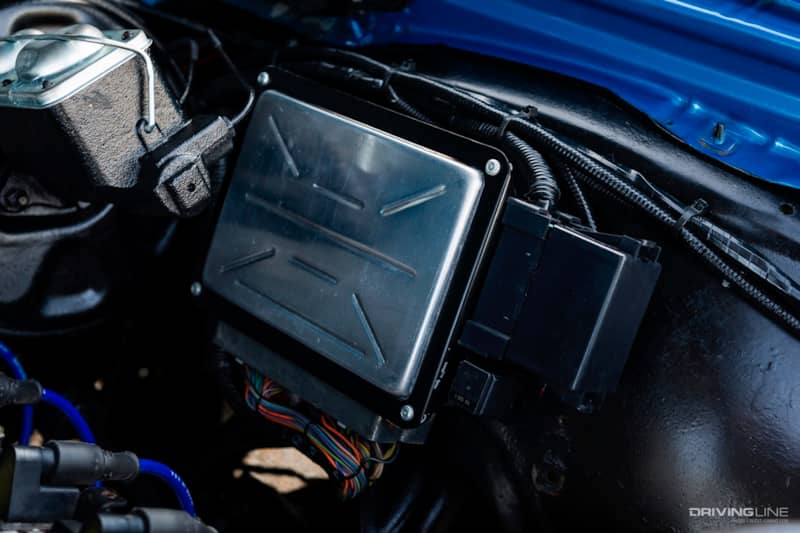 Making it Roar
Zach admits that there were a few snags along the way in doing the swap and adding more parts to the "buy list" helped move things along. Once the engine was secured, the fuel and air maps on the ECU were reconfigured by HP Tuners. Taking things like the new camshaft into consideration, the new tune lets the engine roar with 500hp.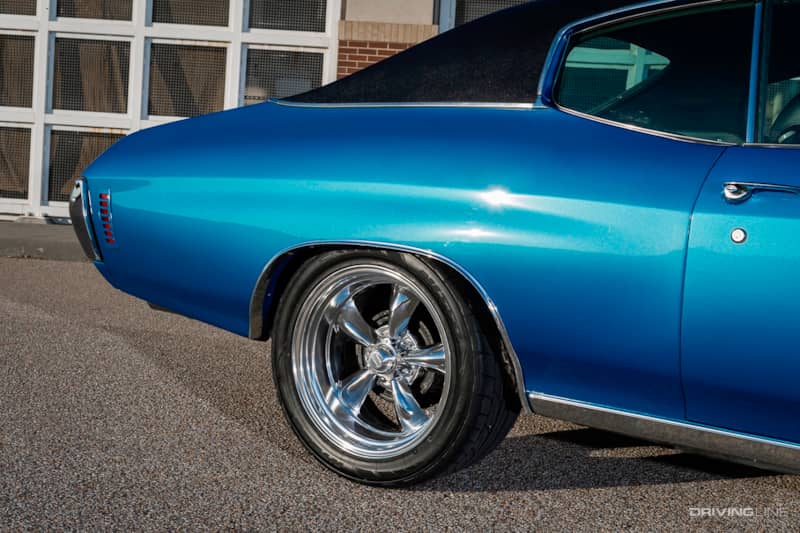 The Foundation
The stock chassis remains in stock form with a few replacement pieces and the addition of bushings from Energy Suspension to make it ride like new again. While underneath the car, a GM 8.5-inch 10-bolt rearend was dropped in and the transmission cross member was modified to fit the new 4L60e. The car now sits on a set of 18x8 and 18x10-inch American Racing Torque Thrust II wheels covered in 245/40R18 and 285/40R18 Nitto NT555 G2 tires. The setup looks great and also helps to maintain maximum traction during wet and dry conditions.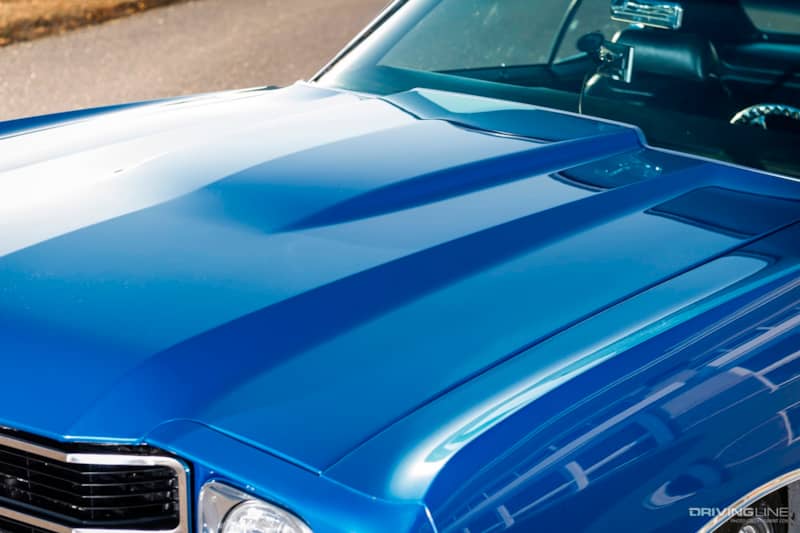 Making it Glimmer
With the car functioning to new standards, it was time to focus on making the car look like a gem. Though the body was in an overall good shape, it did have a few minor battle scars from its storied past. These little mishaps were fixed with paint-less dent repair by Josh Mikesell. Because the engine was a bit taller, an AMD cowl-induction hood was added to clear the intake of the LQ9. With help from Zach Noel of 20 by 20 Hot Rods, the Chevelle was coated in PPG Bright Blue Metallic paint to give it a whole luster under the sun.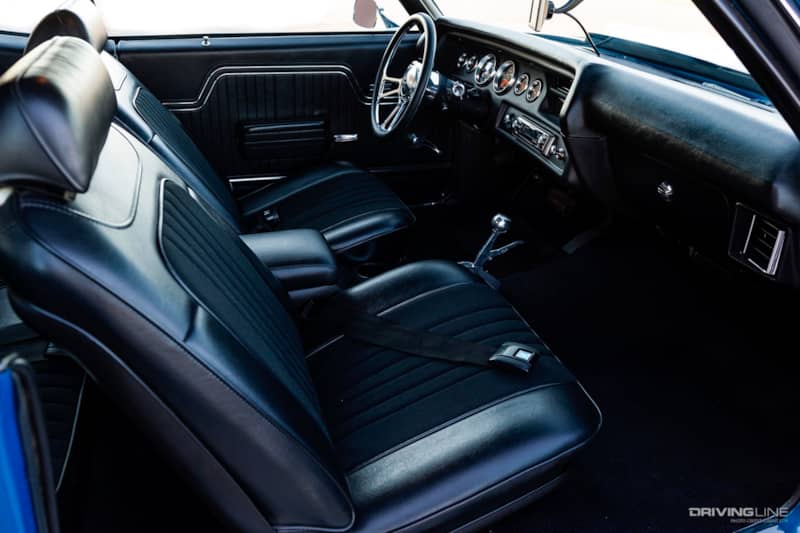 Inner Beauty
On the inside is a pioneer sound system that makes drives easier a bit easier. While freshening up the interior, a set of Auto Meter gauges and a Billet Specialties steering wheels was added. Further improving the drivability is a B&M Street Bandit shifter that was mounted directly on the floor.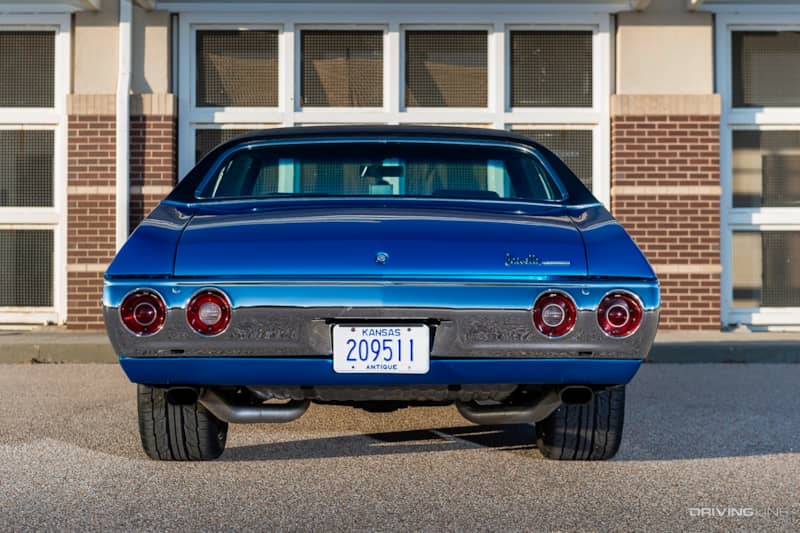 The American Dream
As you can see, the car is now ready to take on a whole new life with upgraded pieces and a rejuvenated appearance. "We are excited to have it complete to the point of being able to enjoy it as a family, and also to introduce our girls to hotrodding and the car hobby" says Zach. Building and enjoying a classic car like this is a part of the American dream and it's a great feeling knowing that Zach and his family will be able to share this passion.