Hellcat Meets 4x4: The 702hp 2021 Ram 1500 TRX is Here
For the past five years FCA has established itself as purveyor of big time muscle machines, starting off with the introduction of the Charger and Challenger Hellcat back in 2015.
In the years since, the company has spread its supercharged 6.2 liter Hemi V8 to other vehicles including the Jeep Grand Cherokee Trackhawk and the recently announced Dodge Durango SRT Hellcat.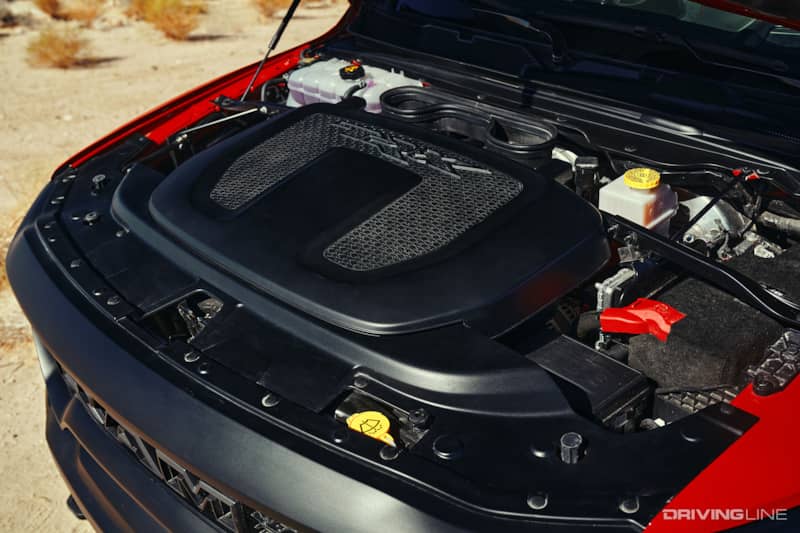 And pretty much ever since the Hellcat engine came onto the scene there's been speculation on if and when the blown Hemi V8 would make into one of Ram's pickup trucks.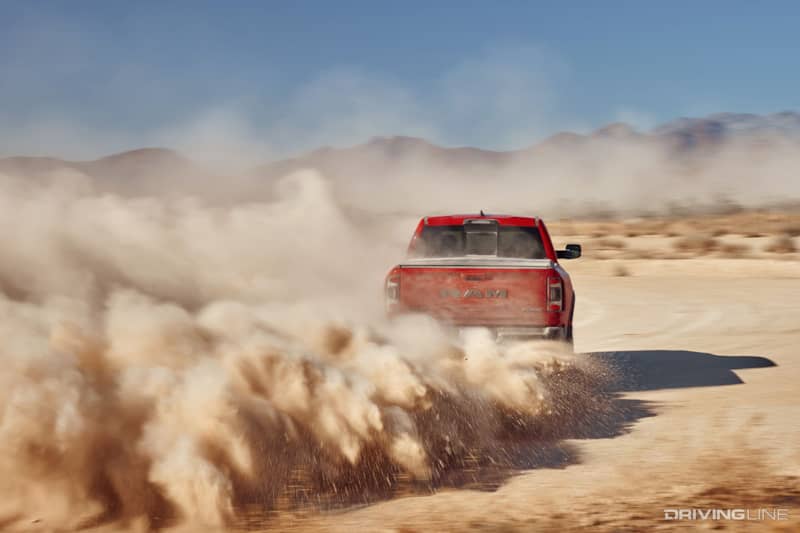 With today's debut of the 2021 Ram 1500 TRX, that wait is officially over. Long rumored to be in the works, the Ram TRX finally puts the Hellcat engine into a 4x4 pickup with some serious off-road chops.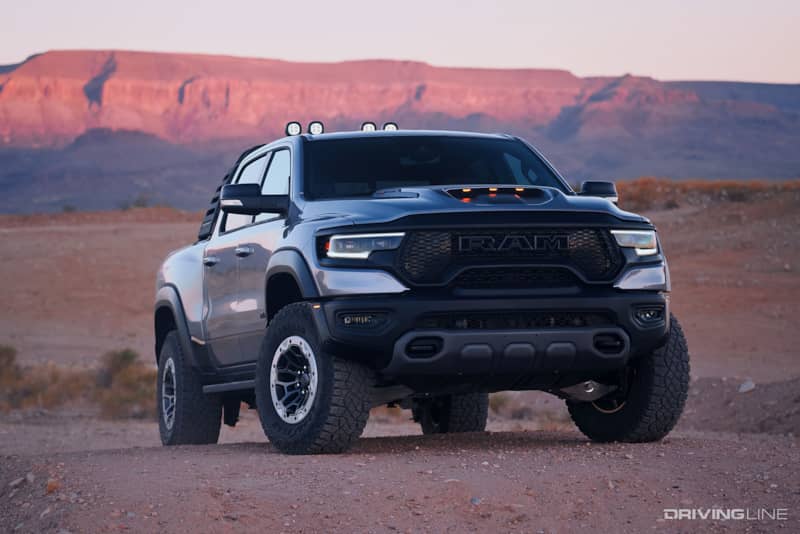 Based on the 6.2L supercharged Hemi, it makes 702hp and 650 pound feet of torque in Ram TRX guise. That means more than enough power to get the TRX through any sort of terrain. On pavement, the truck will do 0-60 in 4.5 seconds and run the quarter mile in 12.9.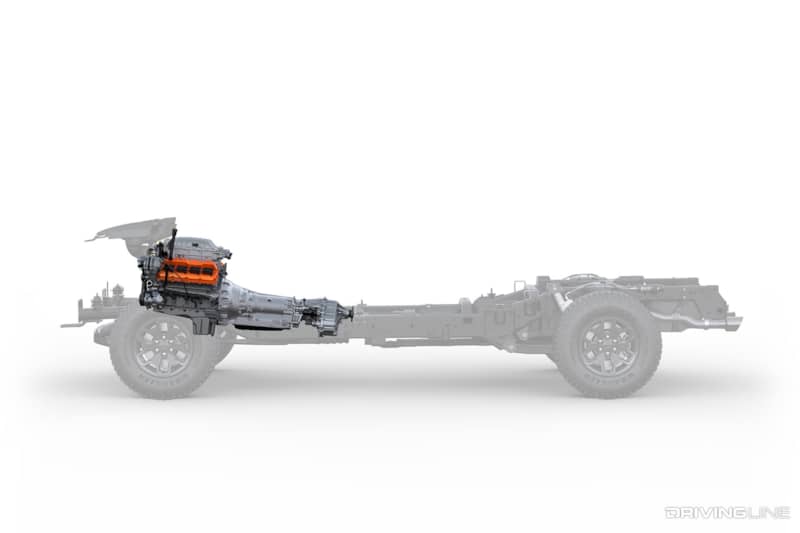 Along with a serious amount of horsepower, the TRX also comes loaded with off-road upgrades including a full-time active transfer case, a beefy Dana 60 rear axle with full floating hubs and an electronic locker.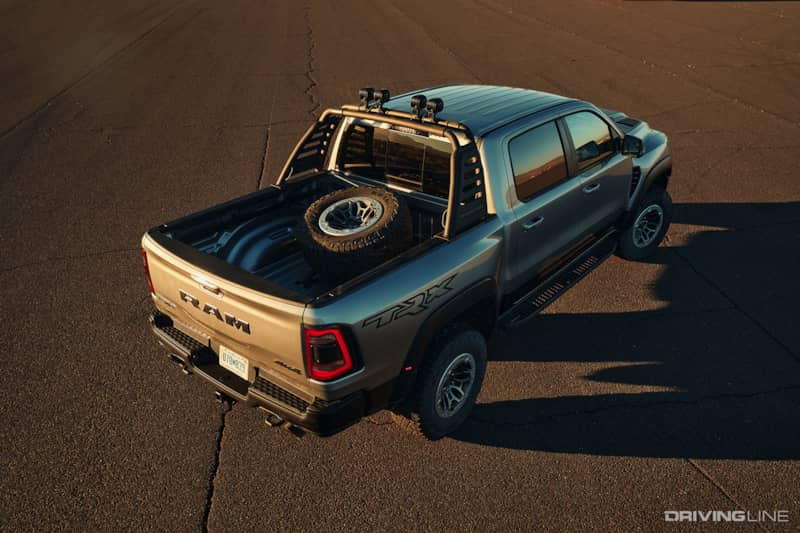 The suspension uses Bilstein Black Hawk e2 adaptive performance shocks and the truck will have 11.8 inches of ground clearance and 13 inches of travel. 
The Hellcat engine will be mated to an eight-speed automatic transmission with four-wheel drive. Of course and there will be a number of different modes as part of the terrain select system that includes Normal, Wet/Snow, Off-road and Baja modes. And, with all of that power on tap, launch control is also standard.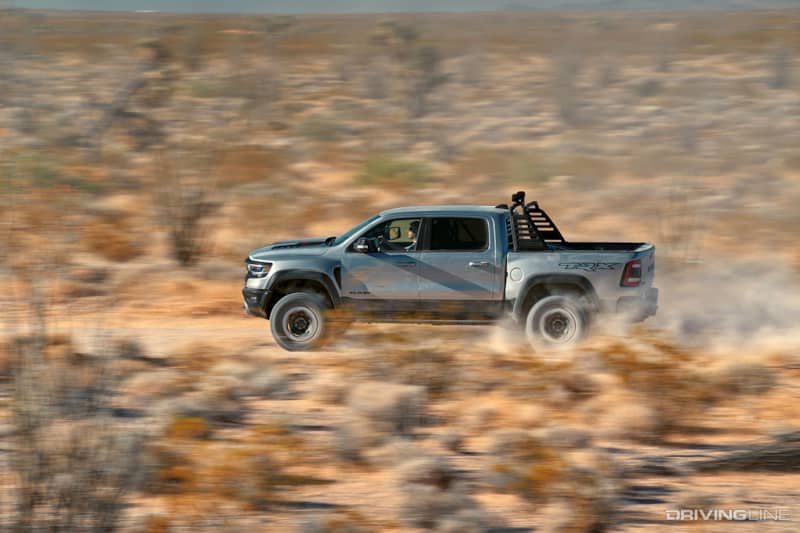 If the blown V8 wasn't enough to stand out from the crowd, the TRX's unique exterior will help do that. Outside you'll find a body that's 8 inches wider than other Ram 1500s, a giant functional hood scoop and an overall look that Ram describes as "mixed martial arts fighter in a tailored tuxedo."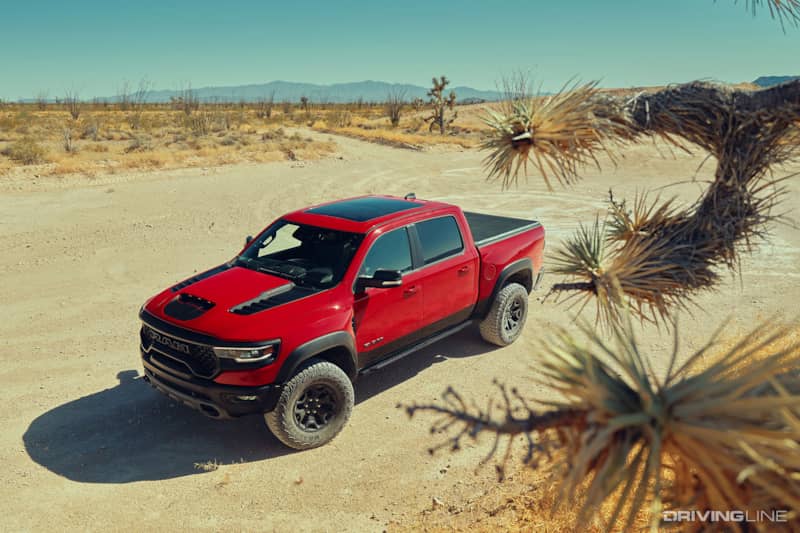 Pricing for the TRX has not been announced, and there's no reason to think it will be cheap. Not only that, but we can only imagine what the EPA fuel economy ratings might look like.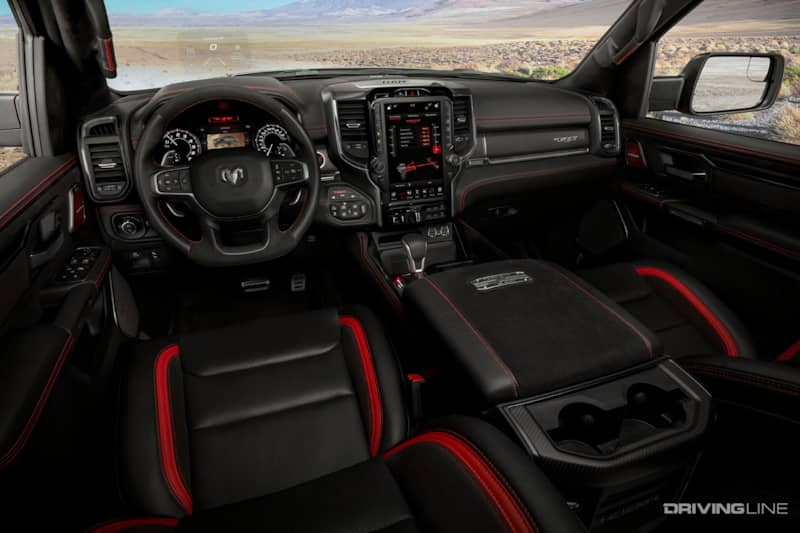 Nevertheless, it looks like Ram has succeeded in putting together the ultimate combination of high performance pickup with trail-ready weapon. Ram is already calling it the "quickest, fastest and most powerful mass-produced truck in the world."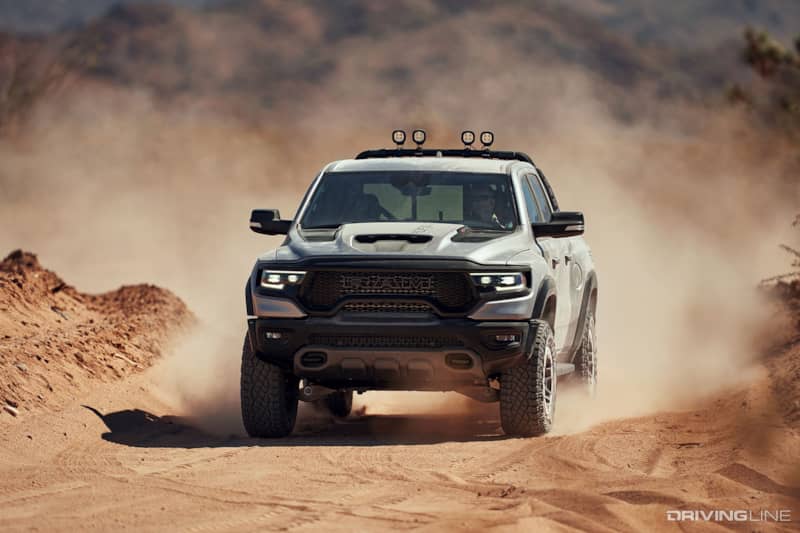 Naturally, Ford's extremely popular F-150 Raptor is going to be seen as the primary competition for the TRX so we'll be back shortly with a closer look at how these two top dog pickups compare with each other and how Ford might respond to this new threat.