History Of GM's HD Trucks, Part 1: '01-'07
As the end of the 20th century drew to a close, big things were happening in the world of heavy duty pickup trucks. Chrysler's Dodge Ram 2500 and 3500 models were living off of the line's big redesign in 1994 and continued to enjoy solid sales success. In 1999, Ford had released its Super Duty F-series, a consumer-friendly truck capable of commercial grade work that all but revolutionized the segment. Long story short, it was General Motors' turn to make a move—and its GMT800-based HD's definitely delivered. Not only did GM provide the first direct challenge to the Super Duty, it brought a slew of firsts to the heavy duty pickup segment.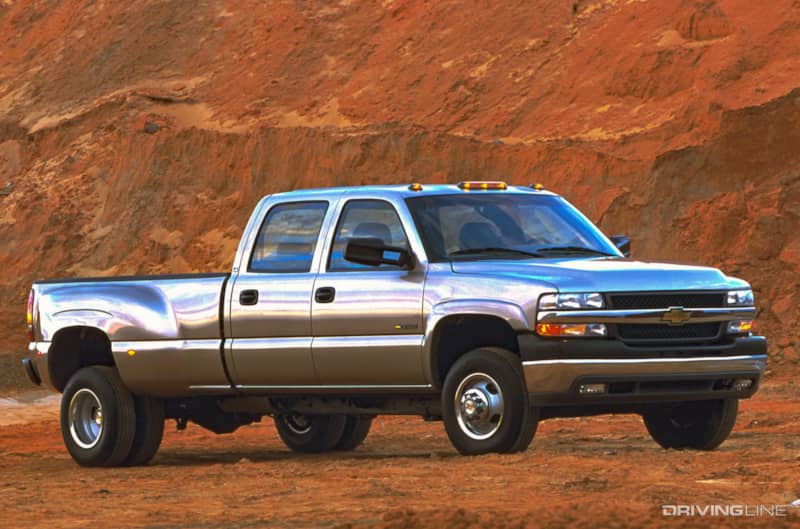 The first of the firsts was an all-new diesel engine option, a 6.6L V-8 collaboration between GM and Isuzu coined the Duramax, which introduced both high-pressure common-rail direct injection and aluminum cylinder heads to light-duty domestic diesels. GM also debuted the first five-speed automatic transmission in the class in the form of the medium-duty Allison 1000. Its 2500 and 3500 HD model trucks would also debut the rear AAM 1150, a massive axle that Dodge would later begin offering with its heavy duty Rams beginning in 2003. Unsurprisingly, GM's 2500 HD was awarded Motor Trend's Truck of the Year for 2001. To relive the story of GM's classic body HD trucks, keep scrolling. And make sure to tune in for Part 2—the '07.5-'10 GMT900-based workhorses—next.
The GMT800 Platform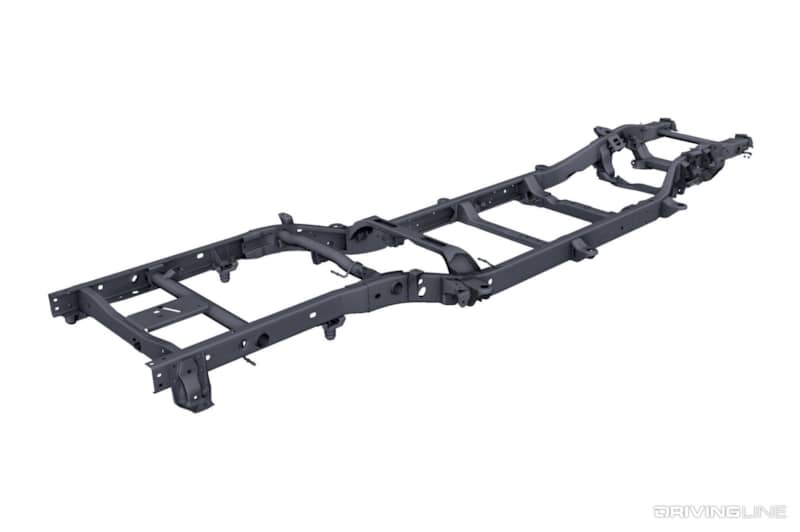 The successor to the GMT400 platform was the GMT800 (and we'll note that 1500 models were introduced first, for 1999). Its three-piece frame system on HD trucks featured a hydroformed front section, a roll-formed or stamped mid-section and a stamped rear C channel section. Hydroformed tubular crossmembers and close-out plates helped provide enhanced torsional performance. The GMT800 frame accommodated independent front suspension, leaf spring rear suspension and three engine options: a 6.0L Vortec gasoline V8, the 8.1L big-block Vortec gasoline V8 and the 6.6L Duramax diesel V8.
LB7: The Game-Changing Duramax V8 Diesel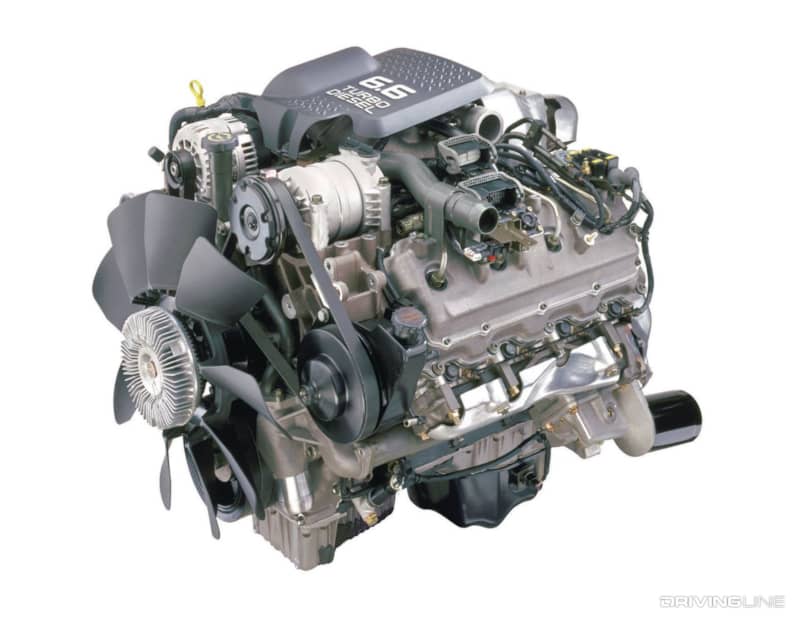 As mentioned, GM's Isuzu-engineered Duramax diesel offered several firsts for the truck segment. 1. The never-before-seen Bosch high-pressure common-rail injection system provided for cleaner emissions, quieter operation and unmatched class-leading power figures. 2. The first diesel power plant in the segment to utilize aluminum cylinder heads. 3. The first diesel power plant in the class to reach 300 hp (the LB7 produced both a class-leading 300 hp at 3,100 rpm and class-leading torque, which was 520 lb-ft at 1,800 rpm). The LB7 Duramax was used from 2001-2004. Following versions included the LLY ('04.5-'05) and then the LBZ ('06-'07).
Allison 1000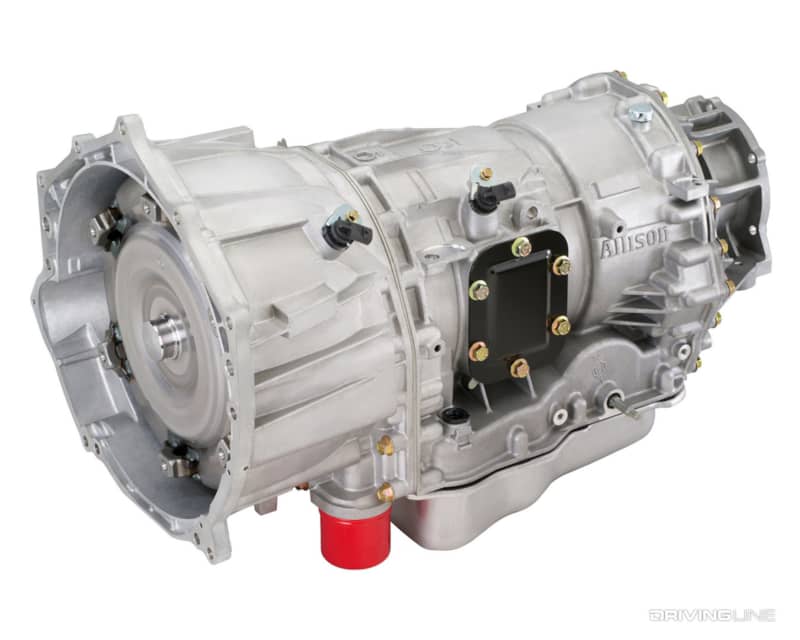 As if debuting its Duramax diesel with class-leading horsepower and torque wasn't enough, GM's automatic transmission offering made headlines, too. The Allison name made GM's new HD trucks' immensely appealing to those looking to tow heavy and work their trucks hard day-in and day-out. The 1000 series Allison boasted five forward gears (vs. the four-speed 4R100 from Ford and the four-speed 47RE from Dodge), state-of-the-art electronic controls (including adaptive learning shift technology) and a Tow/Haul mode that was way ahead of anything the competition offered at the time. In Tow/Haul mode, driver's got a more tow-friendly shift schedule and automatic downshifting to help bring heavy loads to a halt. The Allison 1000 would grow into a six-speed for the '06 model year, behind the LBZ Duramax.
AAM 9.25 IFS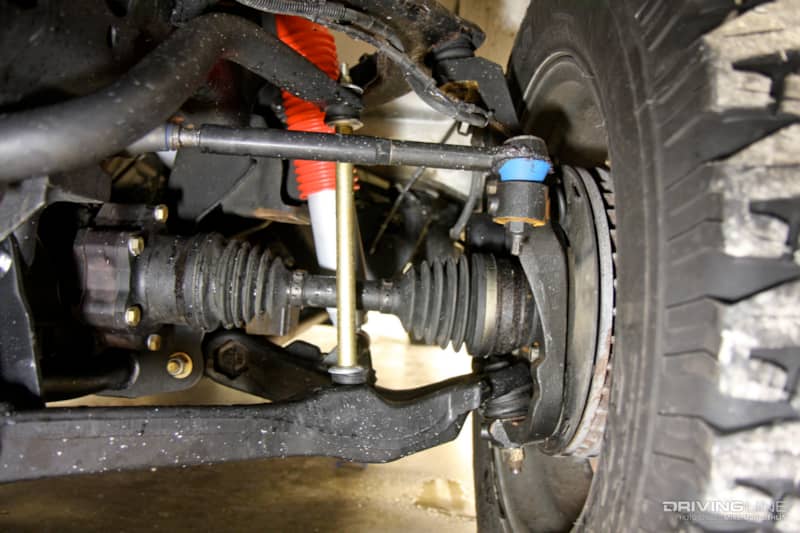 Just as it had done with the previous GMT400 platform, GM retained independent front suspension under its HD trucks. The AAM 9.25 IFS (9.25 referring the ring gear diameter, in inches, within the front differential) consisted of half-shafts that used constant velocity (CV) joints, weight-saving control arms and heavy-duty torsion bars. It's often stated that GM's IFS doesn't hold up to excessive stress in four-wheel drive, but if you can keep the CV shafts, ball joints and steering links from operating at extreme angles the system holds up just fine. As for stopping, 4-way antilock disc brakes came standard on all 2500 and 3500 HD's.
AAM 1150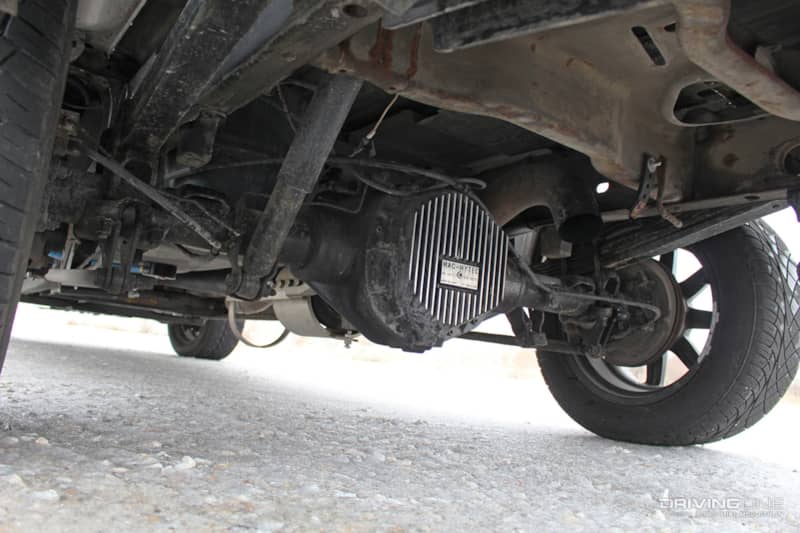 Here's the beef. No really, the AAM 1150—which was first introduced to the heavy-duty pickup market thanks to GM in 2001—is a burly beast of an axle. It boasted a ring gear diameter of 11.5-inches, which in that respect made it the largest axle available in a ¾-ton truck at the time. Ring and pinion options included 3.73:1 or 4.10:1 and the rear leaf springs positioned above the AAM 1150 measured 2.5-inches wide. Fun fact: GM nomenclature from the 2001-2007 era referred to its dual rear wheel (DRW) model as a "dooley."
Big Towing Numbers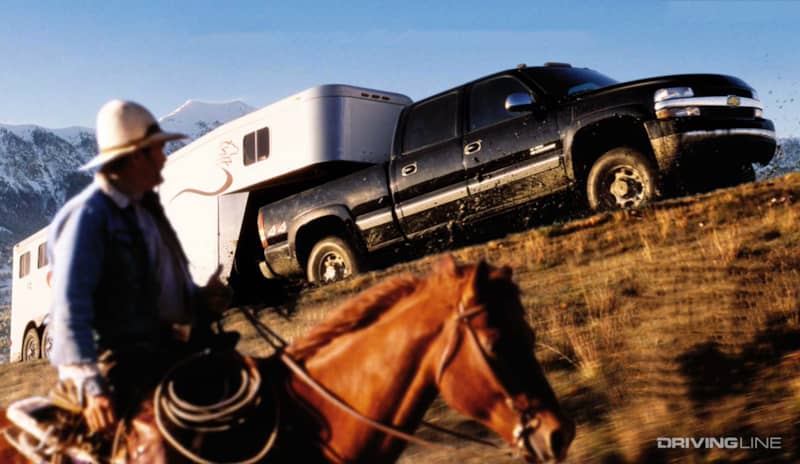 As far as towing was concerned, GM's HD trucks were right in the thick of the competition. Per our 2002 brochure, a conventional trailer tow rating up to 12,000 pounds rivaled the '02 Super Duty's 12,500-pound figure. As for fifth-wheel towing, GM HD's boasted a 16,200-pound maximum for '02 while Ford drew the line at 14,500 pounds. Those numbers would flip into Ford's favor in 2005 with its chassis and suspension changes, but eventually GM would upgrade the GMT900 platform in 2011 to take back the spotlight. More on all of that in Part 3.
Plenty Of Payload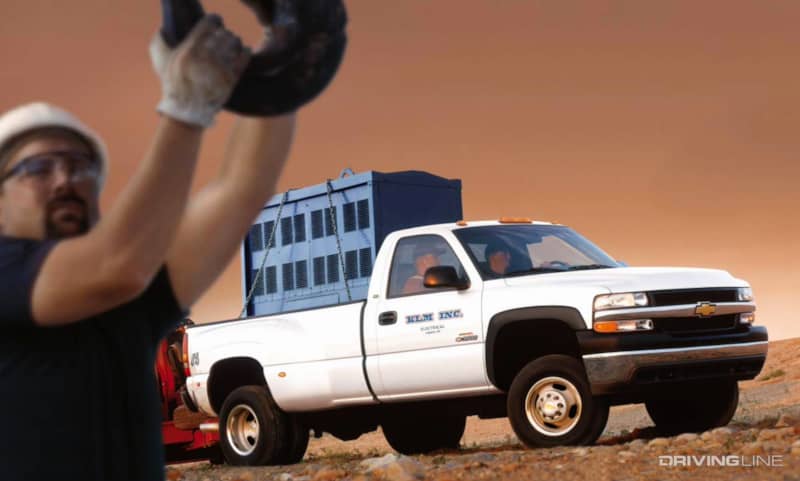 In the figures we have archived from 2003, GM's HD trucks led the field in payload capacity. With the ability for a properly-equipped dual rear-wheel (i.e. dooley) 3500 model to haul up to 5,559 pounds, GM ousted the Dodge Ram 3500 DRW number of 5,133 pounds and Ford's F-350 DRW capacity of 5,455 pounds. Obviously, this was a brief moment in time for the truck world and GM's lead in this category wouldn't hold for long, but it would end up at the top of the heap again by 2011.
The '01-'07 HD's Held Their Own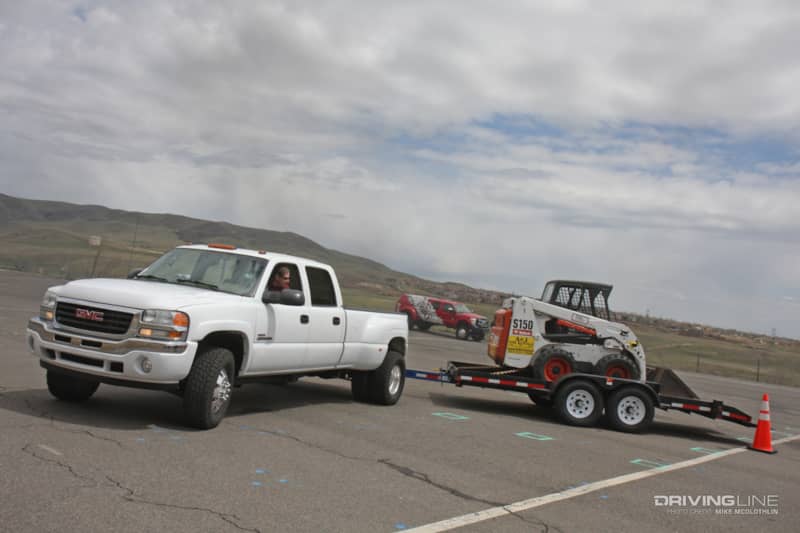 So how did the '01-'07 HD trucks compare to the best Ford and Dodge had to offer back in the day? Pretty well, actually. Even after the class-leading numbers GM posted at the line's launch were eventually surpassed and it was clear that its chassis was outmatched, GM still managed to keep things interesting. For example, the release of the LBZ Duramax—which packed an insane (at the time) 360 hp and 650 lb-ft of torque—immediately made '06 Silverado and GMC HD's the hot-rods of the diesel pickup category. The introduction of the six-speed, double-overdrive Allison 1000 that same year made them (arguably) the most fuel-efficient trucks on the road.
More From

Driving Line
Curious what GM's biggest competition was in the heavy duty pickup segment at the turn of the century? It came from a crosstown rival that called its workhorses 

Super Duty's

…