Hitting The 5,000-Mile Mark With Nitto's Nomad Grappler Tires: On-Road Comfort & Off-Road Adventure In A Ford Maverick Pickup Truck
The Ford Maverick pickup has won over a lot of truck fans out there mostly due to its ultra affordable price tag. Aside from boasting MSRPs well under $30K for the base XL model, the Maverick appeals to a wide audience since it still functions like a pickup while featuring a modest package size. And just like all pickups, Ford's latest compact model can even be made to perform even better off paved roads with the perfect all-terrain tire selection like the Nitto Nomad Grappler Crossover-Terrain tire.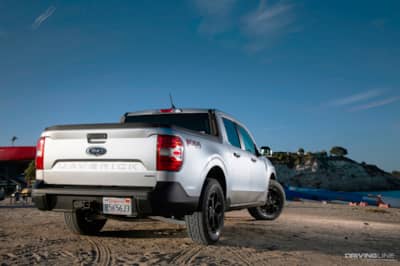 Perfect For Adventure
The Nomad Grappler tire was designed to benefit Crossover Utility Vehicles (CUVs), and the Ford Maverick isn't too far off as it sits on the same platform as the new Bronco Sport. Chris Hodge, the owner of this particular Maverick FX4, obtained a set of the tires and has racked up just over 5,000 miles on them so far. Chris was interested in venturing out on light off-road scenarios with his Maverick, and he felt one-inch-larger-than-stock sized Nomad Grappler tires (245/65R17 to be specific) were much more capable of handling the task over the OEM tires.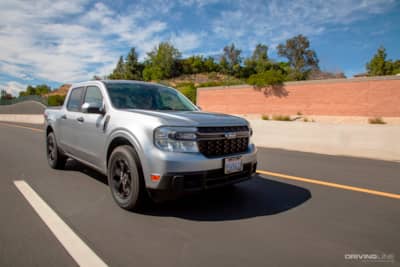 City Driving At Its Finest
While Chris never stops daydreaming of packing up and leaving town on an extended adventure, the Nomad Grappler tires on his Maverick have mostly experienced regular city commuting duties with the exception of a few adventurous weekend outings with family and friends. Since the Maverick is Chris' main mode of transportation, it spends most of its time on streets and highways.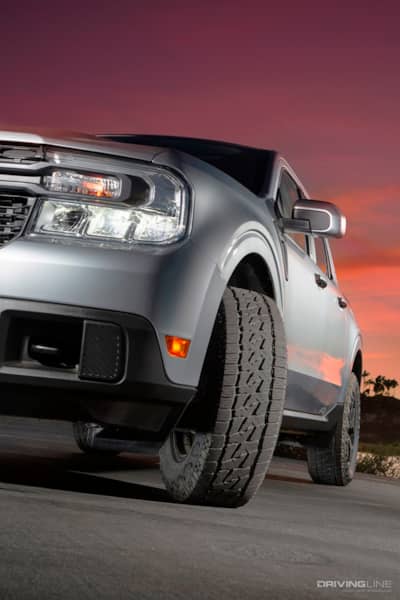 While he has been commuting daily and running regular errands, Chris has been paying close attention to the behavior of the Nomad Grappler rubber, and so far, he likes what he sees and likes what he doesn't hear even better. "Aesthetically, these tires look great on my Maverick, and they do give me added confidence when driving in inclement weather on paved roads," Chris said. "I do not notice any excessive road noise from them, and they are very quiet. That is a huge win for me," he added.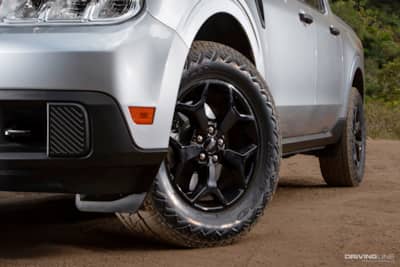 The handsome aesthetics that Chris mentioned of the Nomad Grapplers is a great built-in benefit of these all-terrain tires. Featured dual sidewall designs are standard characteristics that Nitto has given to their entire Grappler tire line, which allows the end user to select the ideal side profile appearance to best complement their vehicle.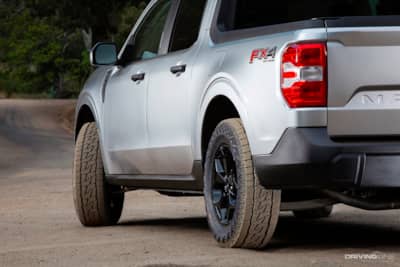 Peak Performance
Chris also mentioned his increased level of confidence in the Nomad Grapplers while driving in not-so-great weather situations, which is no fluke occurrence. These tires were designed for all-weather adventuring, and even boast a 3-Peak Mountain Snowflake (3PMS) rating due to the well-balanced tread compound and design that performs excellently in wet, snowy road conditions. The lack of annoying road noise can be directly attributed to the Nomad Grappler's variable pitch tread pattern that features various tread block sizing to reduce noise frequencies when traveling on pavement—even at higher speeds.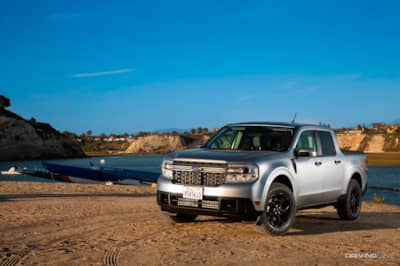 Off Road Adventures Ahead
"When money and time allow, I have long term plans to put the Nomad Grappler tires to limited off-road use on dirt and sand," Chris said. When he is good and ready to drift off-road, his Nomad Grappler tires will allow him to discover new destinations with enhanced off-road traction features such as staggered sidewall lugs and zigzag lateral grooves.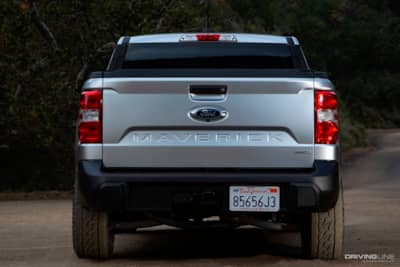 Tapered blocks also improve traction by increasing tread block rigidity, which really helps when water is present on the trails whether in the form of active rainfall or messy puddles of mud. It's this reliable performance when traveling off paved roads that makes the Nomad Grappler such a popular new tire among adventure seeking, crossover and SUV vehicle owners.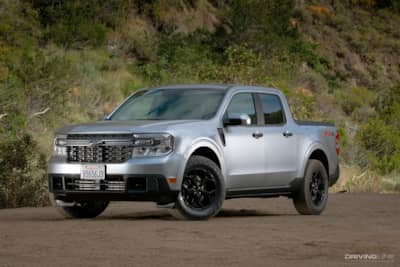 The Bottom Line
While it's easy to initially fall in love with tires that are built like Nitto's Nomad Grappler units, it's even more impressive to increasingly enjoy them more as time goes on. Chris has just surpassed the 5,000-mile mark with his Nomad Grappler tires and he couldn't imagine selecting another brand or model for his Ford Maverick truck.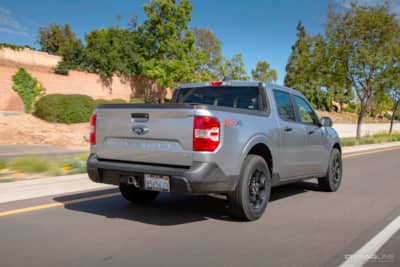 "Eventually when this set of Nomad Grapplers need to be replaced, I will most definitely buy them again—without hesitation," Chris stated. 'They have proven to be reliable, good looking tires for everyday use and give me the confidence that I can and will bet on during the exciting off-the-beaten-path trips I have planned with my truck."
More From

Driving Line
https://www.drivingline.com/articles/head-for-the-hills-or-anywhere-else-testing-nitto-s-new-nomad-grappler-crossover-terrain-tires-on-local-adventures/
https://www.drivingline.com/articles/the-big-fish-outfitter-a-76-suburban-built-to-tackle-the-great-outdoors/
https://www.drivingline.com/articles/boats-tows-lifted-67-chevy-k10-that-shows-why-tow-rigs-should-go-all-out/
https://www.drivingline.com/articles/rollin-hard-5-hot-tire-choices-for-slammed-trucks/
https://www.drivingline.com/articles/three-wheelin-off-road-gas-monkey-garage-takes-a-new-direction-on-a-2021-polaris-slingshot-r/