How Does The 2022 BMW M240i Stack Up Against The Ford Mustang GT, the Chevrolet Camaro SS, and the Dodge Challenger Scat Packs Muscle Coupes?
The redesigned 2022 BMW M240i xDrive is the closest thing the German brand makes to a traditional muscle car. With the 4 Series coupe having grown substantially into a grand touring role, the all-new 2 Series slots in just below as the keeper of the small car / big engine ethos that has for decades defined this class of vehicle.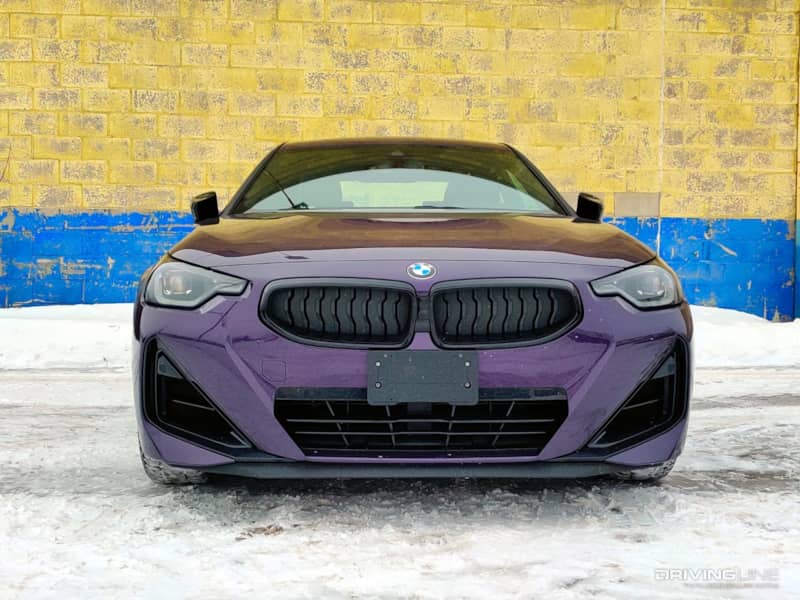 Despite its relatively modest size, the all-wheel drive coupe checks in heavier than you might expect. With a curb weight of just under 3,900 lbs, a power boost was in order for the 2022 model year, and the car's 3.0L turbocharged inline-six-cylinder engine certainly delivers with a posted 382 hp and 369 lb-ft of torque.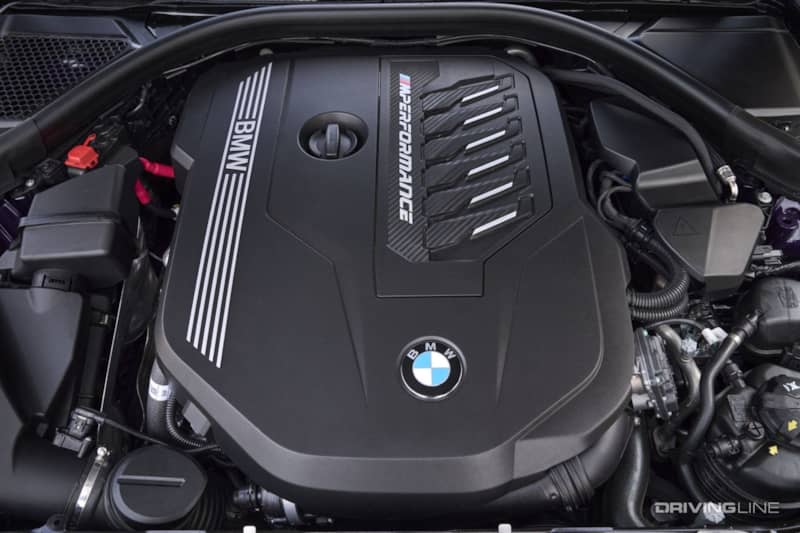 Given that the car is capable of hitting 60-mph from a standing start in just a tick over three and a half seconds, while dusting the quarter mile in 12.1 seconds at 114-mph, it's clear that the BMW's mill might be churning out a little more oomph than advertised. Throw in its AWD grip, its lightning-quick eight-speed automatic transmission, and a chassis tune that manages to rotate its extra pounds with little complaint, and it's a formidable performance package masquerading as a luxury car.
After seeing how much the BMW M240i xDrive tips the scales after its 2022 makeover, we realized just how close in weight it is to Detroit's leading muscle machines. Taking a peek at its starting price of $48,550, it's also clear that it's at least within the same economic ballpark as top-level versions of the Ford Mustang, the Chevrolet Camaro, and the Dodge Challenger.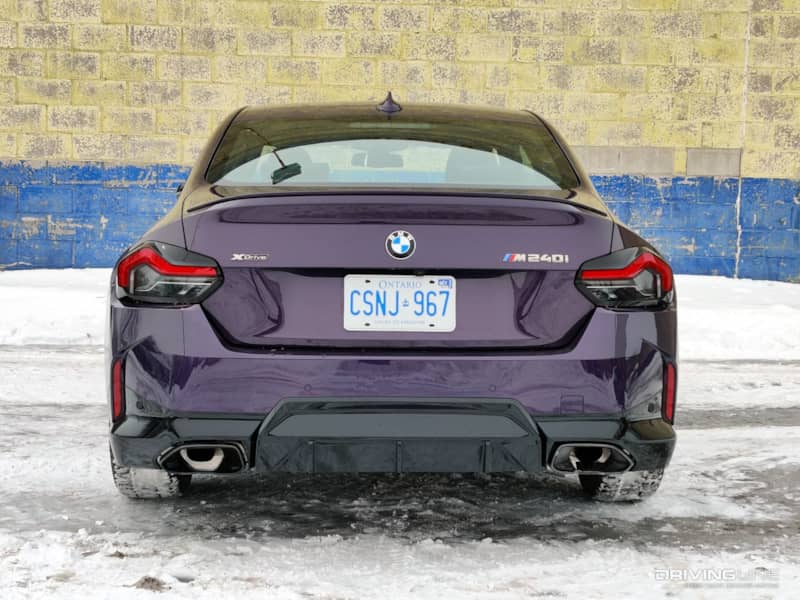 That left us with just one question we had to answer: how does the BMW M240i xDrive compare to America's muscle icons?
BMW M240i xDrive vs Ford Mustang GT Performance Package
The Ford Mustang GT features a 450 hp, 5.0-liter V8 that's also good for 410 lb-ft of torque—numbers that are both down somewhat for 2022 due to new emissions requirements. Still, when paired with the more aggressively-geared Performance Package and its Torsen rear differential, it's enough to send the car to 60-mph in a scant 3.8 seconds, just a tenth or two behind the BMW. At the drag strip things are even closer, as the Mustang GT Peformance Package is a match for the M240i xDrive's 12 second run.
An important note about all of the above: to post these figures, it's necessary to equip the Mustang GT with its optional 10-speed automatic transmission. Not only does this make it a more even match for the also-automatic BMW, but it dramatically improves acceleration and launch.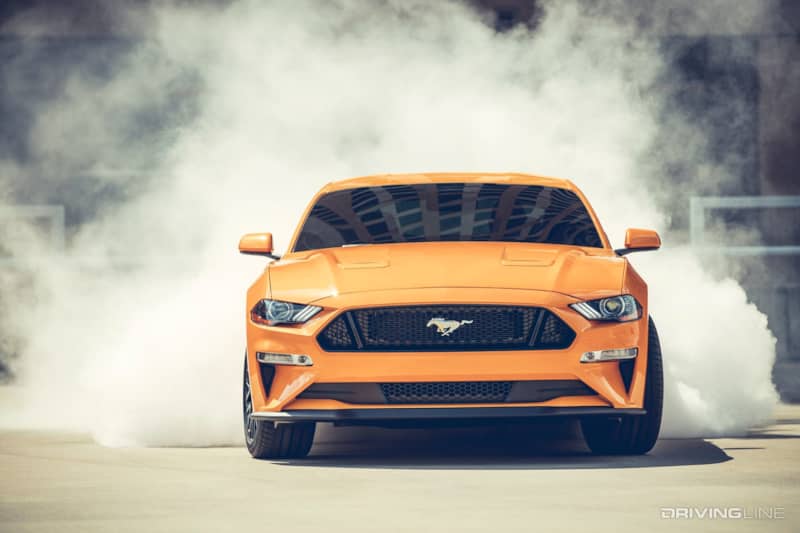 Throw in the beefed-up suspension and improved braking and cooling that come with the Performance Package and the Mustang starts to nip at the heels of the 2 Series on a road course, too. The 10-speed and the automatic together give the Mustang an MSRP of $49,575, which is within a thousand bucks of its German rival.
BMW M240i xDrive vs Chevrolet Camaro SS 1LE
The Chevrolet Camaro SS' secret weapon is the 1LE package, a group of chassis mods that transform the muscle car from straight line weapon to track day terror. Opting for the 1LE package isn't cheap—it'll set you back $7,000—but it brings with it magnetic ride control dampers, an electronically-controlled limited-slip differential, enormous Brembo brakes, a set of aero mods, and unique springs and bushings as some of its highlights. Lap after lap, the Camaro SS 1LE will gap the M240i xDrive. The two share a curb weight that's within a few pounds of each other, but the Chevrolet delivers near-exotic sports car handling.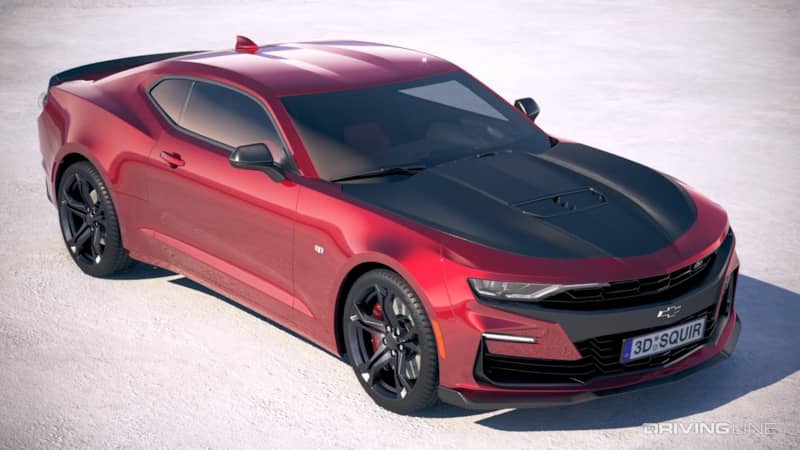 A big part of the 1LE's win on over the BMW on a road course has to do with the Camaro's formidable 6.2L V8 engine. Thanks to its 10-speed automatic transmission (a shared development with Ford), the SS is able to post a 0-60 mph time of just under four seconds, which gives the M240i xDrive a small advantage off the line. Stretch that acceleration out over a quarter mile, however, and the Camaro catches up with a 12.1 second time of its own (not to mention a higher 118 mph trap speed). All that for $47,290, or roughly $1,000 less than the BMW.
BMW M240i xDrive vs Dodge Challenger Scat Pack 1320 
We're not even going to pretend that the Dodge Challenger Scat Pack has a chance of embarassing the BMW M240i xDrive on a twisty road. Although sticky rubber and the availability of a widebody give the Challenger enough grip to make things interesting in the corners, the car is considerably heavier than any other model on this list and isn't exactly notable for providing the sportiest handling right out of the box.
With that in mind, we priced out the 1320 edition of the Scat Pack, a quarter mile-focused car that adds drag radials, an adaptive suspension system with a special 'drag' mode, and a transbrake for its eight-speed automatic transmission. With a window sticker of $50,440, the Dodge is the most expensive model in our comparison, but it makes up for it with the quickest ET on the 1,320 foot pass: 11.70 seconds @ 118 mph.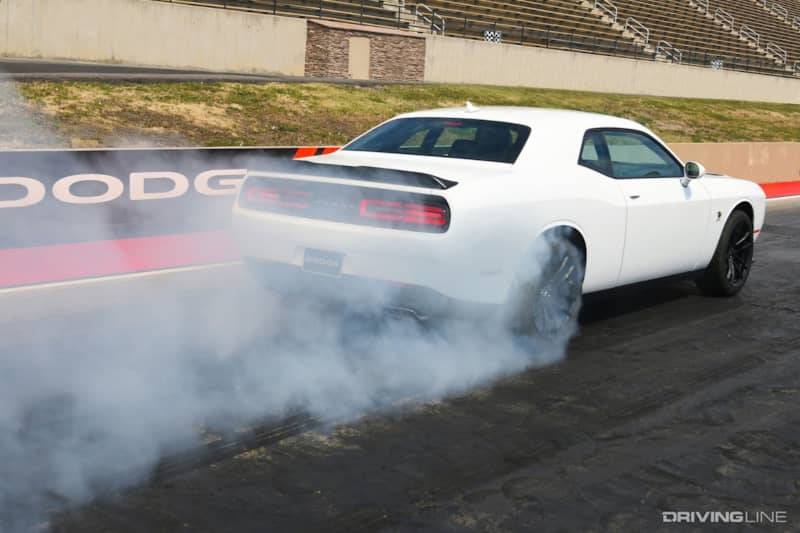 Kudos goes to the 485 hp and 475 lb-ft of torque from its 6.4L V8, plus that transbrake helping it to hook up and squat its way to victory. On the street, a 0-60 mph time of 3.8 seconds keeps things interesting light-to-light.