Is Toyota Bringing A Diesel To The U.S.?
In December of 2019, Toyota applied for a patent on what appears to be a diesel engine. One quick glance at the details and you can deduce the automaker's concern for solving cold-start hydrocarbon and particulate matter generation is paramount—an indication that Toyota may be prepping a diesel power plant to meet emission standards in areas where they're most stringent. We think this could mean America, and here's why.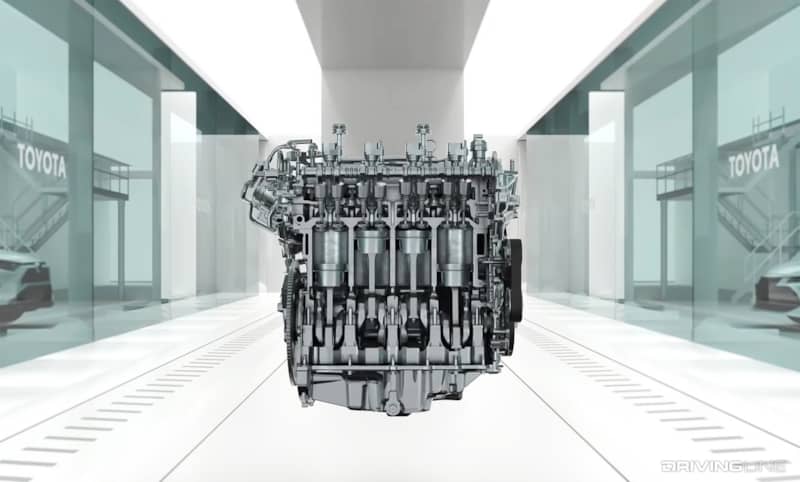 Fast-forward to July 26, 2021 and Toyota USA uploads a video titled "Engines 101: How Does a Diesel Engine Work?" Interesting to say the least. The polished, 4-minute tutorial showcases diesel's leading strong suits (high compression, better fuel efficiency through compression ignition and higher torque output), but signs off in anti-climactic fashion at the end—even reminding viewers that it's only one topic the channel plans to cover in the "wide world of automotive technologies." Still, it hasn't stopped the Toyota faithful from dreaming of driving a diesel-powered Tacoma, 4Runner or even Tundra at some point.
But would Toyota really dare introduce a stateside diesel (or diesel hybrid) when the U.S. seems to be moving toward an all-electric future? You can call what you read below speculative, theoretical or even conjecture, but we think it's impossible to rule out the possibility.
Precisely-Timed Foreshadowing Or Innocently Educational?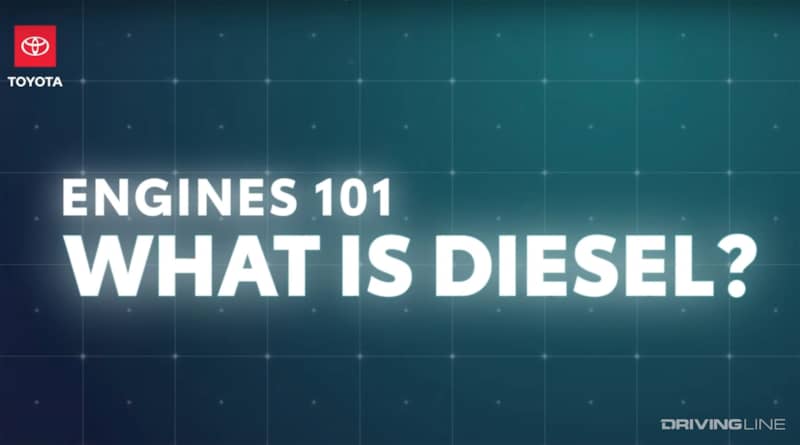 In Toyota USA's Engines 101 piece, the primary differences between gasoline and diesel engines are spelled out in beginner's level detail. Specifically, the combustion process, a diesel engine's lack of vacuum and the fact that diesels can operate on a much wider range of air/fuel ratios than gassers is covered. So was the video released solely for educational purposes or because the automaker is teasing the idea of a U.S.-based diesel option in order to gauge the public's reaction? After all, the video was published on the Toyota USA YouTube channel. Or is it some sort of reconnaissance mission, where input is gathered from a broad spectrum of potential buyers?
Why A U.S. Diesel Toyota Is Conceivable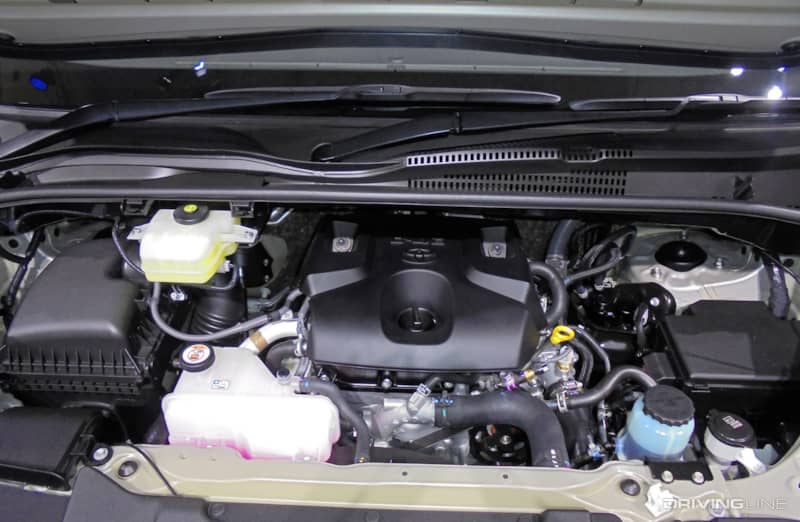 It's not hard to imagine a U.S. diesel Toyota option when one already exists overseas. The internationally-available Toyota Hilux, cousin to the best-selling compact Tacoma, has been available with diesel propulsion since 1979. But not only that, more than one diesel power plant is offered. At the present time, the 1GD-FTV shown above (a 2.8L I-4 with high-pressure common-rail injection) is a potent small displacement option for the mid-size Hilux. In 2020, its power rating (in certain applications) was increased to 201 hp at 3,400 rpm and 370 lb-ft of torque from 1,600 to 2,800 rpm.
The Technology That Says A Diesel Can Be Brought To America
It's called ducted fuel injection and Toyota's patent is loaded with references to the breakthrough technology, which reduces particulate matter (PM) by between 50 and 100-percent. Pardon the technical jargon, but this is an excerpt taken directly from Toyota's patent: "In this technique, a duct constituted by a hollow tube is provided in the vicinity of an opening of a distal end portion of a fuel injection device exposed to the combustion chamber (i.e. the injector nozzle). The fuel injected from the opening is injected into the combustion chamber through the hollow tube. Inside the hollow tube, pre-mixing with the filling air is promoted during the passage of the injected fuel."
High Benefits, Low Cost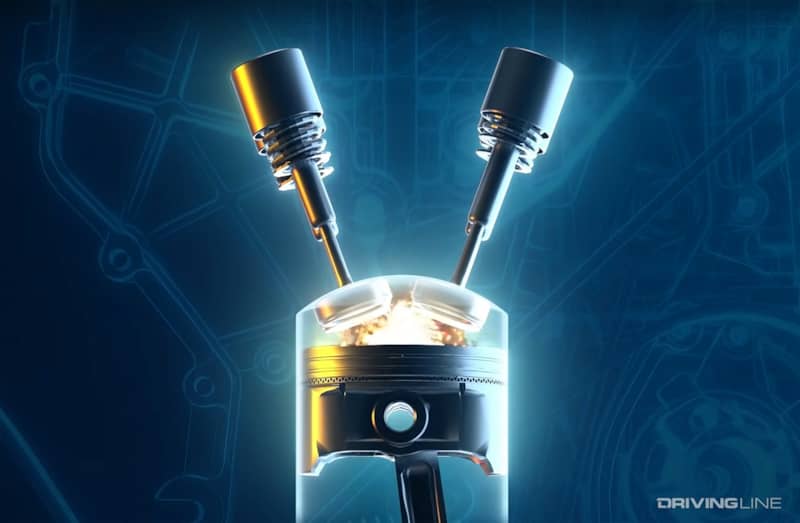 In traditional diesel engines, as much as 10 times more fuel than is needed for complete combustion is injected in-cylinder. This produces excess PM. By utilizing ducts to route the fuel/air mixture directly to the points of ignition, a more complete burn is the result (i.e. little or zero PM is said to be produced). Perhaps most important, ducted fuel injection doesn't force an engine manufacturer to reinvent the wheel—which is to say it can be manufactured from low-cost materials. Better yet, the technology can even be retrofitted to existing, conventional diesel engines.
The Biggest Advantage Of Lowering PM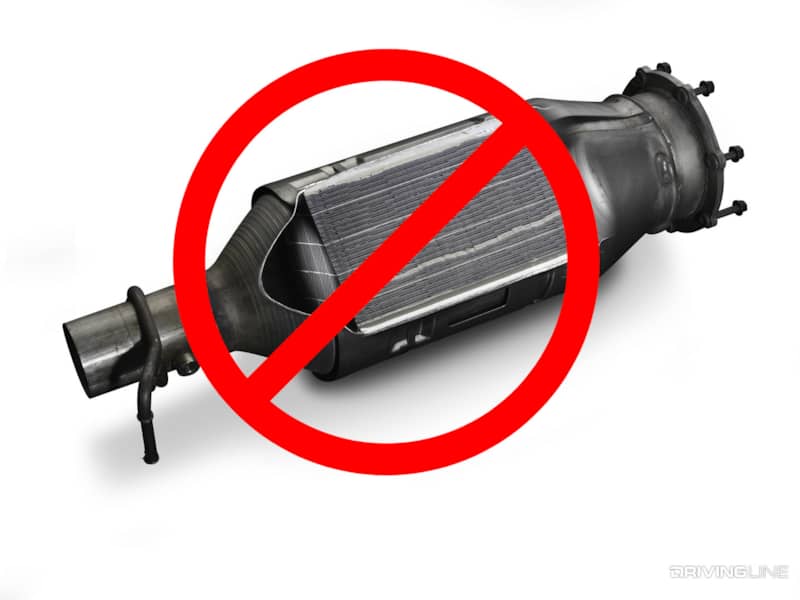 Because ducted fuel injection all but kills off PM produced during combustion, nitrogen oxide (NOx) emissions can be targeted and lowered without increasing PM—a catch-22 that diesel engine manufacturers have been forced to contend with for some time. In traditional diesel applications, lowering one pollutant causes an increase in the other, which is why exhaust aftertreatment systems (diesel particulate filters and oxidation catalysts) have had to be combined with NOx-fighting systems such as exhaust gas recirculation (EGR) and selective catalytic reduction (SCR). With PM emission targets met in-cylinder, less exhaust aftertreatment complexity will be required (just don't expect EGR or SCR to go away).
If It's B.S.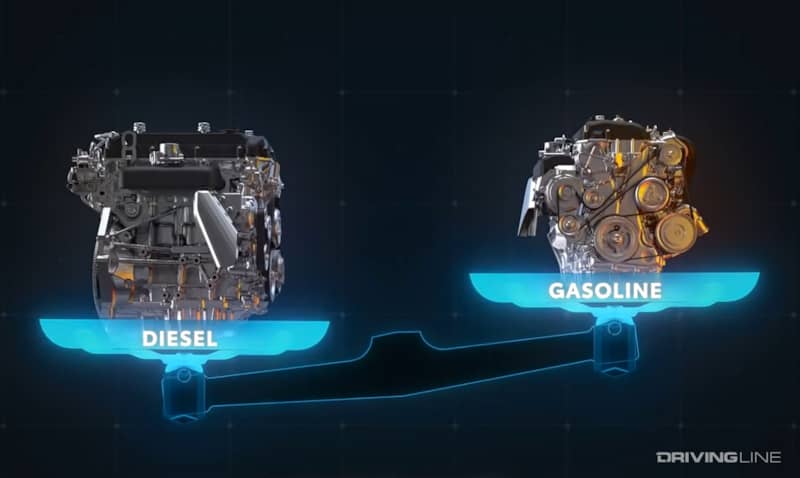 To be fair, Toyota's video form tutorial on diesel engines only really distinguishes the difference between a gasoline engine and a diesel one—it promises nothing. After all, Toyota USA has published several videos in its "Engines 101" series, so it could very well be just another general information video. However, that doesn't explain the diesel engine patent, applied for in December 2019, published in July 2020 and (arguably) teased most recently in video form this July…
If It's Going To Happen, We've Got Questions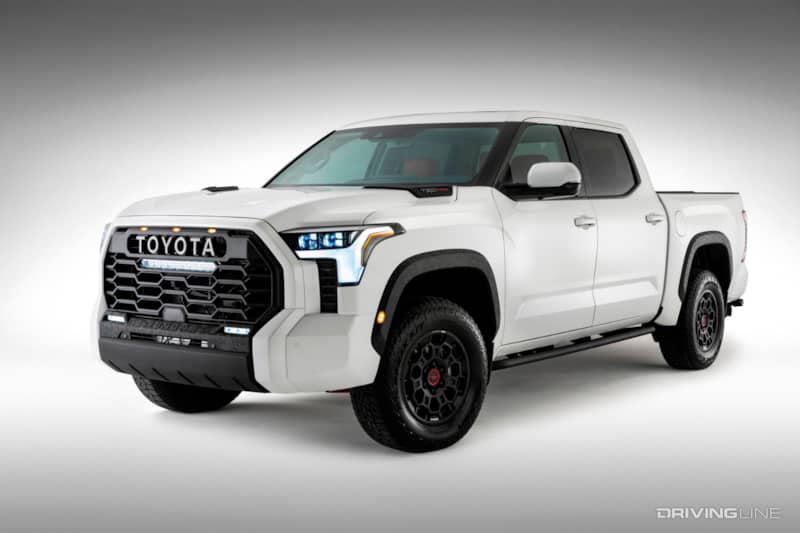 If we in the states are fortunate enough to be treated to a Toyota diesel, what should we expect and when? Will we see a small displacement four-cylinder, such as a reworked (ducted fuel injection-fitted) version of the 1GD-FTV, an engine that certainly rivals the 2.8L LWN Duramax used in the Chevrolet Colorado and GMC Canyon? Or is Toyota thinking bigger, perhaps a compression-ignition option for its Tundra platform rather than the Tacoma? Also of interest to many, thanks to the published patent, is the question of whether or not Toyota has a diesel mill in the works already, as well as what model year we might see it debut. While 2022 is highly doubtful, what about diesel-powered 2023, 2024 or 2025 model, whatever the model configuration might be?
Why Would It Be On The Table To Begin With?
Without the ground-breaking emissions-fighting technology that is ducted fuel injection included in Toyota's patent paperwork, we wouldn't be entertaining the idea of a U.S.-offered diesel option. It's a potential game-changing piece of engineering in that it could finally clean up PM emissions during the combustion process and do so at a cost that isn't astronomical. But on top of that, Toyota has indicated that its coming generation of Tacoma and Tundra will sit on a "common" (or global) platform, meaning the Tacoma and Hilux will share much more than their similar looks in the future. And we'll part with two final questions. Does any of this diesel teasing mean that Toyota is expecting the momentum for EV's to shift or even subside? And if so, what do they know that we don't?
More From

Driving Line
Not that we've predicted the future before…but we were pretty close with 

this

 

one. Ford's 475hp and 1,000-plus lb-ft 2020 6.7L Power Stroke.