It Does Exist! Rare Rocket Bunny Scion tC
There are many truths car enthusiasts know to be true. For example, you can never own too many 10mm sockets, the sun always sinks into the sunset faster when you're working on your car out in the driveway, and you can never "just buy new wheels for the daily driver." For many of us, our cars are a way to show off our individual ideas and styles. Some modify their cars for function, and others for form. For Driving Line editor Justin Pagtalunan, his tC started out as a humble reflection of his tastes, but as he became more submerged in the automotive industry his sights became set a little higher.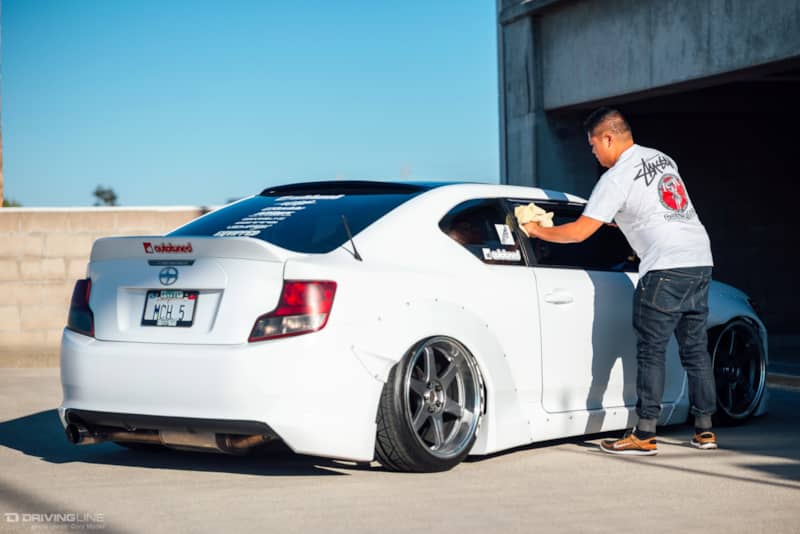 Embracing the culture surrounding Scion's young and experimental image, Justin was a trailblazer in the tC community by helping many companies prototype new parts before they made their way to market. Because of his involvement in the scene, he was quickly known to have a lot of "first" products for the redesigned 2011 tC. From there on he always looked for only the best quality parts to go along with his build.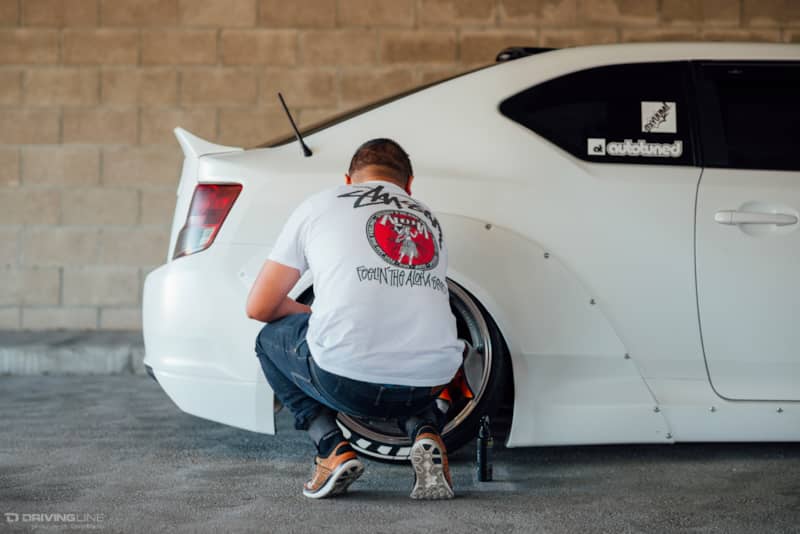 Starting with the suspension, a CUSCO USA front strut bar, Eibach sway bars, and a custom AirRex Elite Series air suspension setup keep the car leveled out and functional.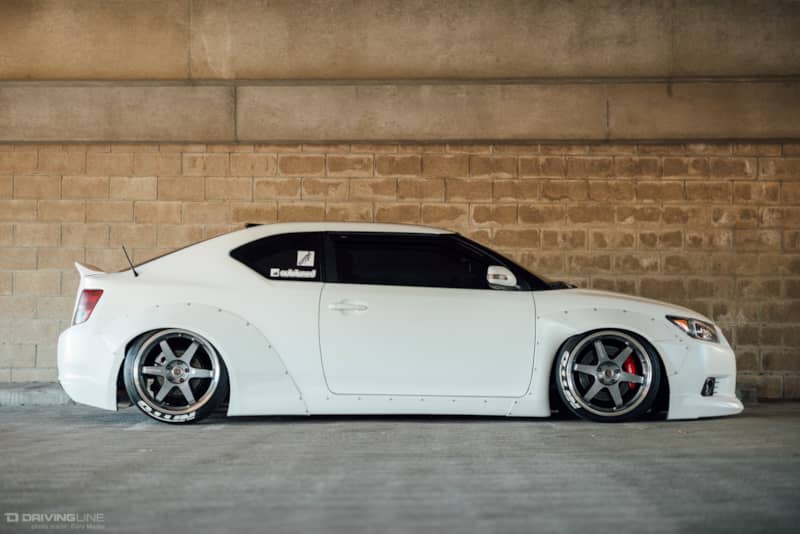 The form takes shape in Justin's dream wheels, TE37s, specifically Volk Racing TE37 Tokyo Time Attack-Progressive Model with a custom graphite finish. His wheels are wrapped in Nitto Tire INVOs and backed by a TRD big brake kit.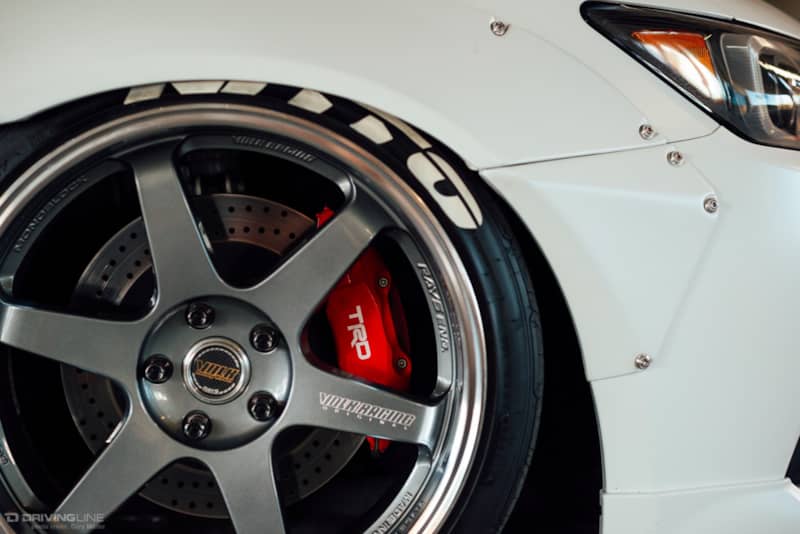 From there Justin began to bring in his love for Speed Racer both in subtle nods and tasteful homage. The air tank for the suspension sports a graphic, drawn by Justin himself, that is familiar to fans of the comic and the cartoon.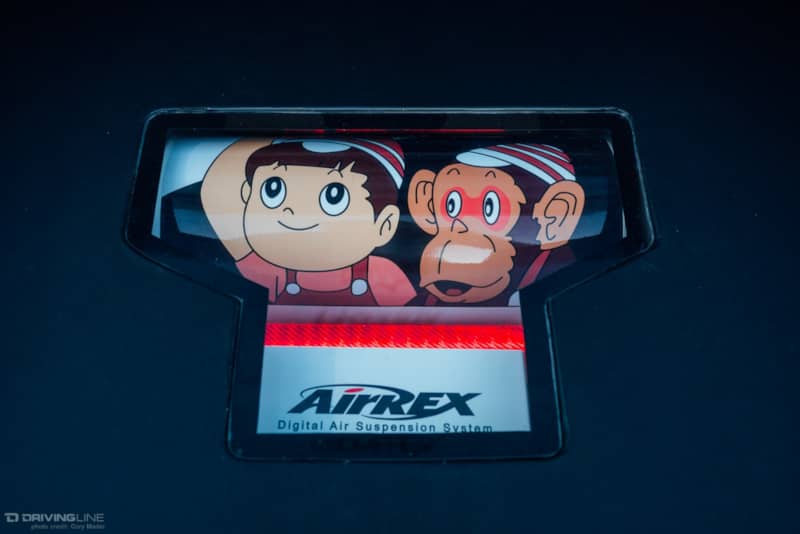 Moving to the exterior of the car, you can catch the Mach 5's 'M' on the Seibon carbon fiber hood and '5' number cards embossed beneath the satin white vinyl wrap.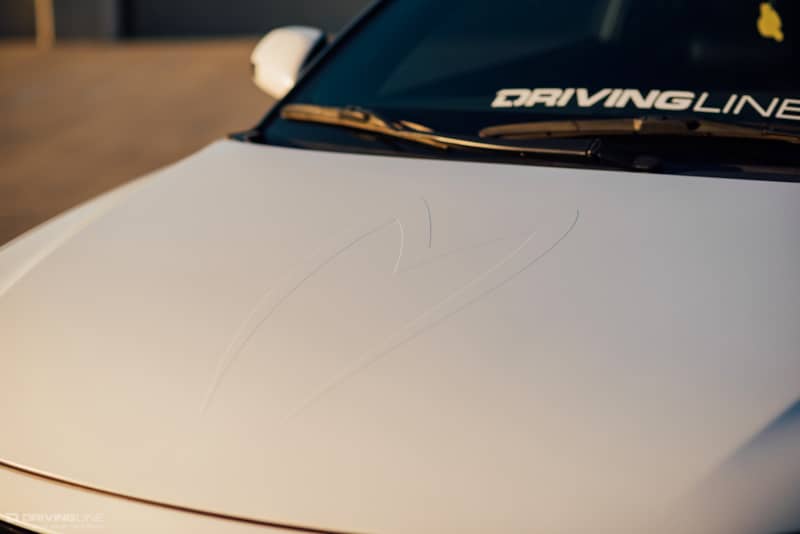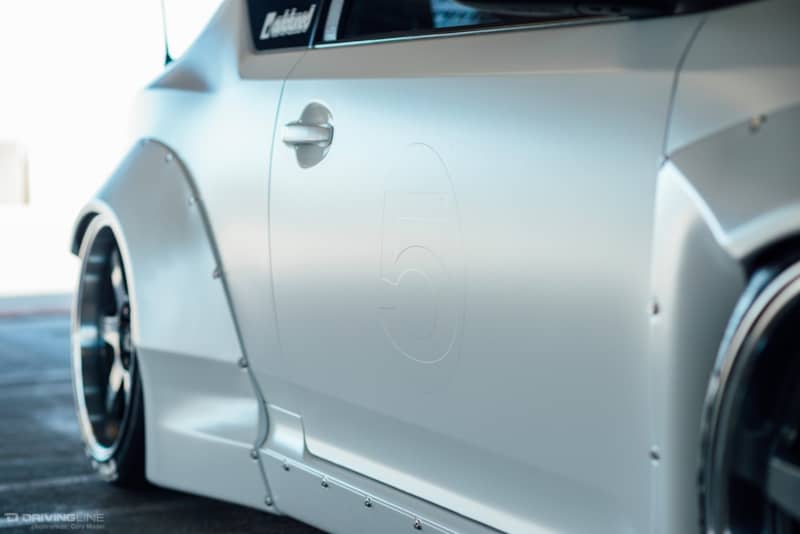 Spec-D Tuning headlights light the way while MV Designz smoked taillights signal in the rear.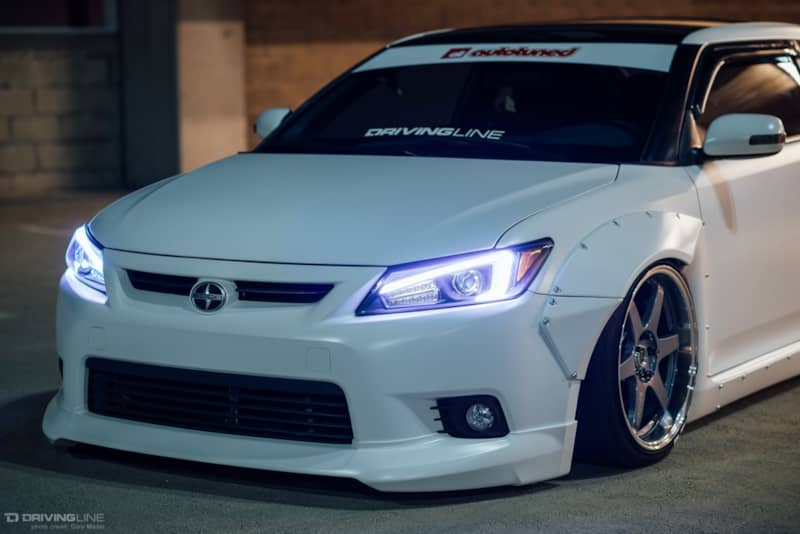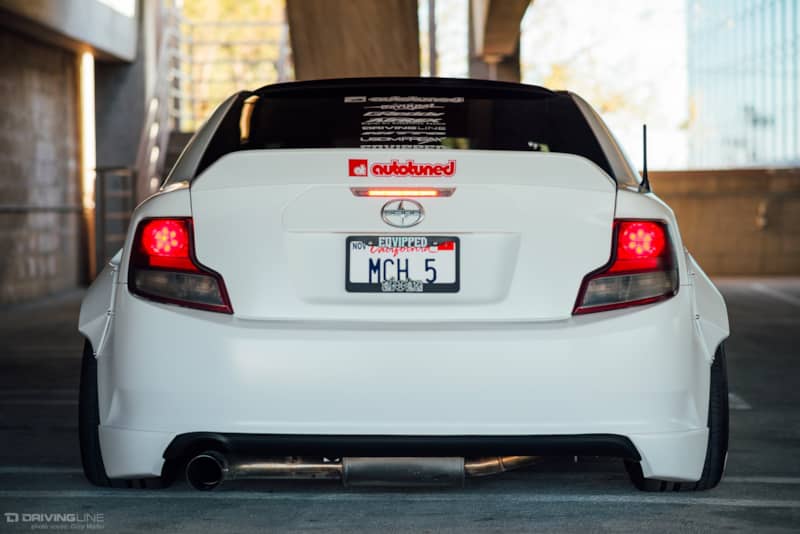 To take his build a few steps further, Justin enlisted the help of GReddy Performance Parts and AutoTuned in procuring and installing one of only three Rocket Bunny kits ever made for the Scion tC. Another big first for Justin, the Rocket Bunny kit designed by Kei Miura was never officially released to the public. With SR by Toyota's Formula Drift tC piloted by Fredric Aasbo and Scion by Toyota Canada's show car being the only others in the world with this kit, Justin's is the first to hit the streets.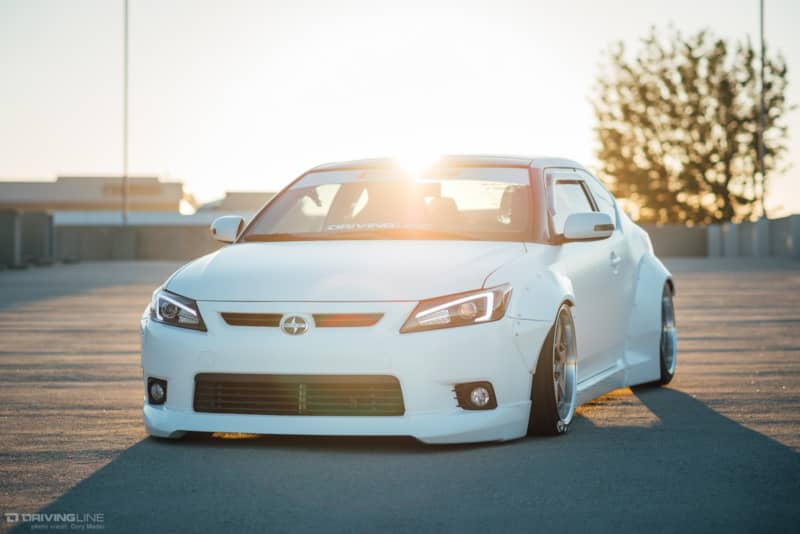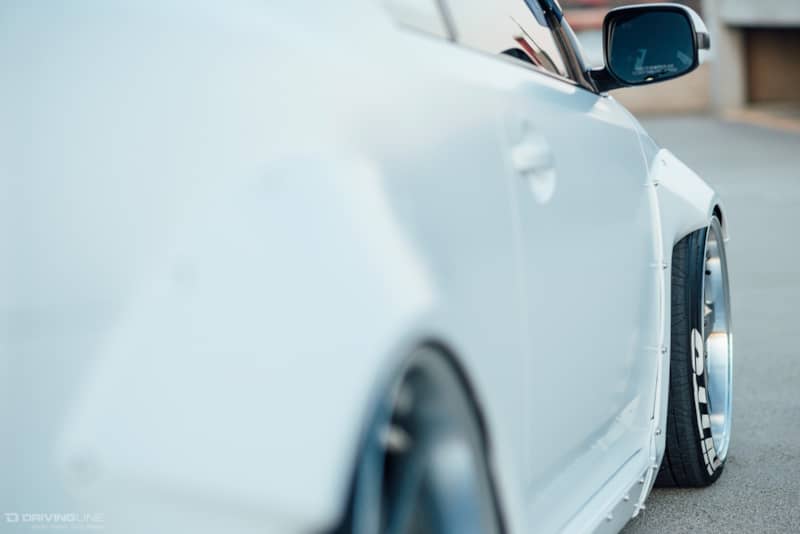 Standing out from the other two, Justin's wide body tC is finished off with a Five Axis Design lip kit and Racing Solution carbon fiber duckbill spoiler. Of course, when a setup this rare is put together, we have to record it so look forward to a full installation write-up on the kit soon.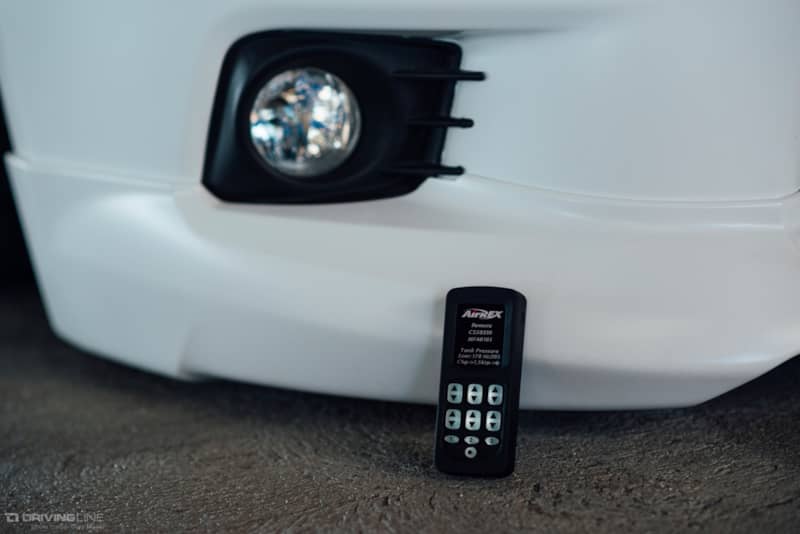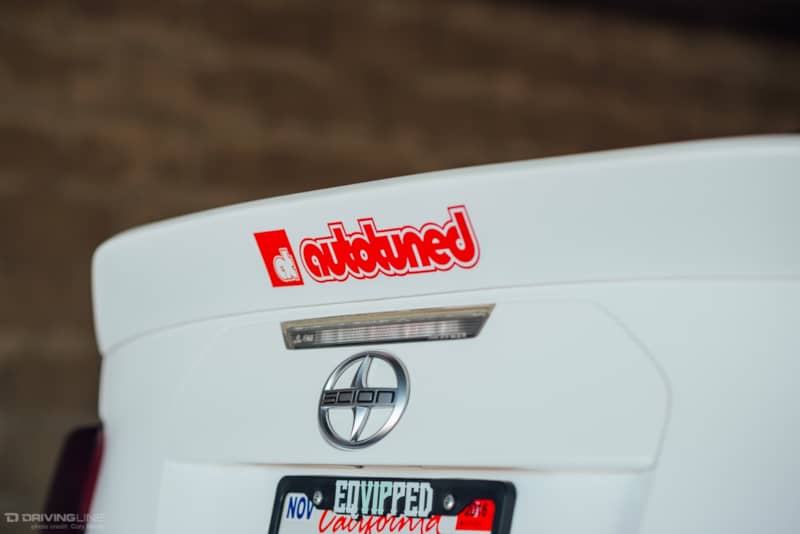 As expected, this whole project took the tC from a common commuter to a sight to see when Justin drives to work every morning. With the attention to detail and quality craftsmanship, one could definitely understand why Justin considers his build a success so far.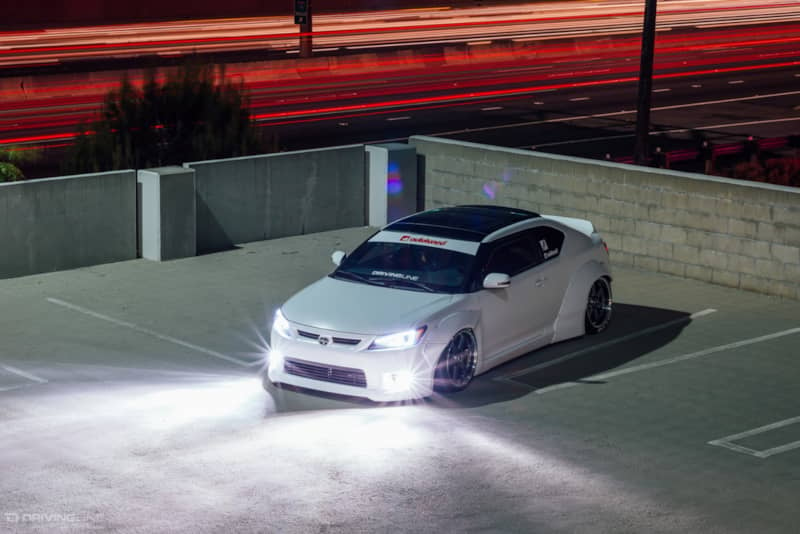 Check out the gallery for more photos of Justin's rare Rocket Bunny Scion tC: