Jeep Debuts Seven New Concept Vehicles at Easter Jeep Safari
Jeep Brand revealed seven fun new Jeep concept vehicles at Easter Jeep Safari in Moab last week to thousands of die-hard off-roaders and passionate Jeep owners.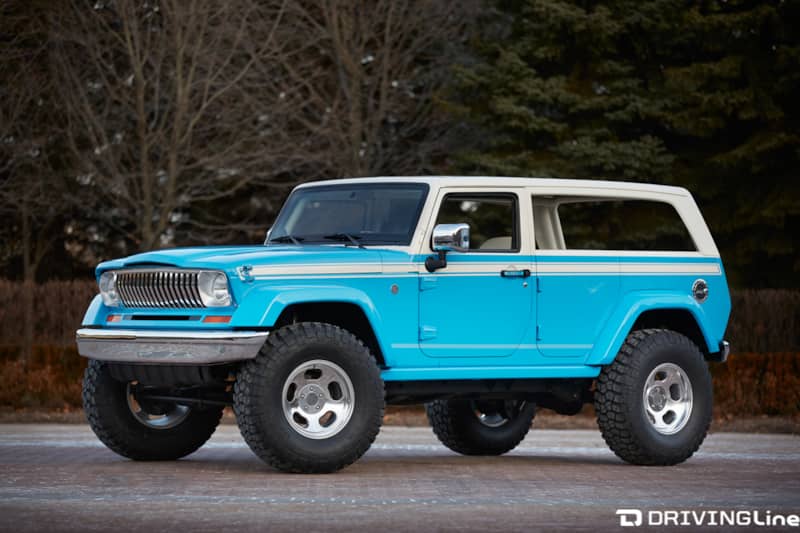 Hands down the vehicle getting the most attention in my social circles is the Jeep Chief. The Chief was built on a 4-door JK platform and pays homage to the full-size Jeep Cherokee of the 1970s. Designed to evoke the West Coast surf lifestyle with a cool Ocean Blue exterior and a white French Bread roof, the doors and windows have been chopped 2-inches, the sides are removable for an open-air feel, there's a tiki shifter knob and the cargo area and grab handles are rosewood.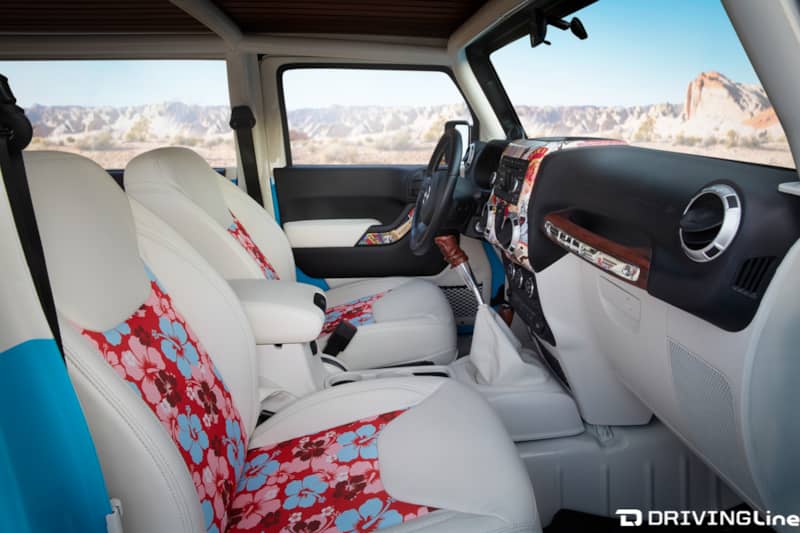 I could probably do without the flashy hibiscus print seat covers, but hey, concept vehicles are all about fun and the '70s surf vibe is apparent throughout. It's fully trail-capable with a 2-inch lift kit that uses Fox shocks and Dana 44 front and rear axles, but I would love to tool around my West Coast beach town in the Chief as my daily driver, and even my guy friends are begging for this vehicle to be built. Drool!!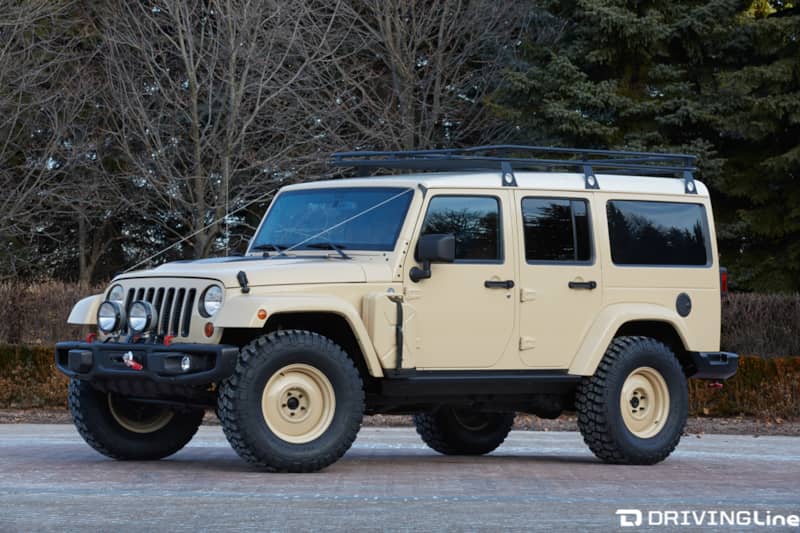 The 4-door JKU made the Jeep Wrangler a viable option for the overlanding crowd, and Jeep expands on this concept with the Jeep Wrangler Africa. Jeep noticed that JKU owners needed more storage now that they were taking the whole family out on the trail. The Africa takes a 4-door JK and extends the cargo area 12 inches while still maintaining the 116-inch wheelbase. The extended cargo area makes room for a 35-inch spare tire to be mounted under the body. The cargo area, inner roof and floor are sprayed with bed liner, the high clearance bumper has a winch, auxiliary fuel cans are mounted on the fender and limb risers deflect branches from the windshield. The Africa has a two-inch lift, Dana 44 axles and sits on 35-inch tires. Unfortunately the 2.8-liter diesel engine in the Africa is not available in the US. There is a lot of excitement about the Africa, especially from anyone who has suffered through trying to pack a Wrangler for an extended off-road trip.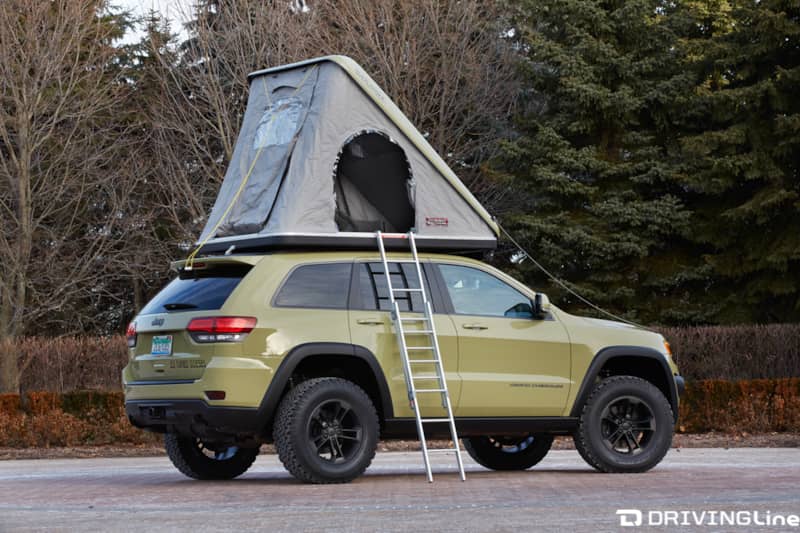 Continuing with the popular overland trend is the Jeep Grand Cherokee Overlander. Built for the enthusiast who enjoys overlanding and car camping, the Overlander features a pop-up hardshell roof top tent that sleeps two (if you don't mind being a little cramped). It also has an integrated winch, rock rails, skid plates and limb risers.  The Overlander features an air spring suspension programmed for a one-inch higher ride and a 3.0-liter diesel V-6 engine.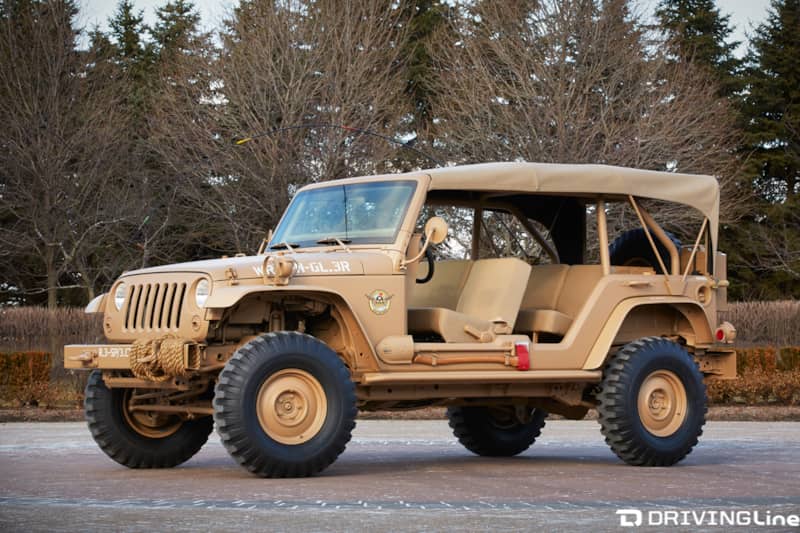 The Jeep Staff Car pays homage to the old school military Jeep from the 1940s, and it's hard to believe that this concept started out as a 10th Anniversary Rubicon. It features an open air design with no B pillars (so it only has lap belts), no doors and a lowered canvas soft top. The minimalist interior has low-backed bench seats front and rear and an integrated roll cage. It sits on 16-inch wheels and 35-inch Firestone mil-spec tires. The Staff Car was obviously built just for show fun and has a lot of neat accessories like a vintage military gas can, a fender-mounted blackout lamp and a cooler that resembles an old artillery box.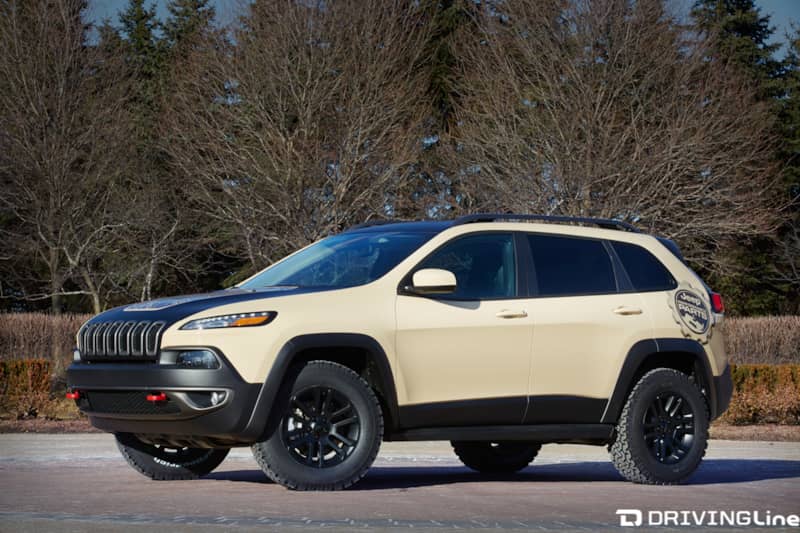 The Jeep Cherokee Canyon Trail and Jeep Renegade Desert Hawk are aimed toward the outdoor enthusiasts who don't intend to do rough trails. Both vehicles feature parts from Mopar's new line of Jeep Performance Parts to make the vehicles more off-road capable. They feature JPP rock rails and skid plates along with cosmetic enhancements, including topographical hood decals depicting Moab trails. You can get your own custom hood decal featuring your favorite trail from Mopar.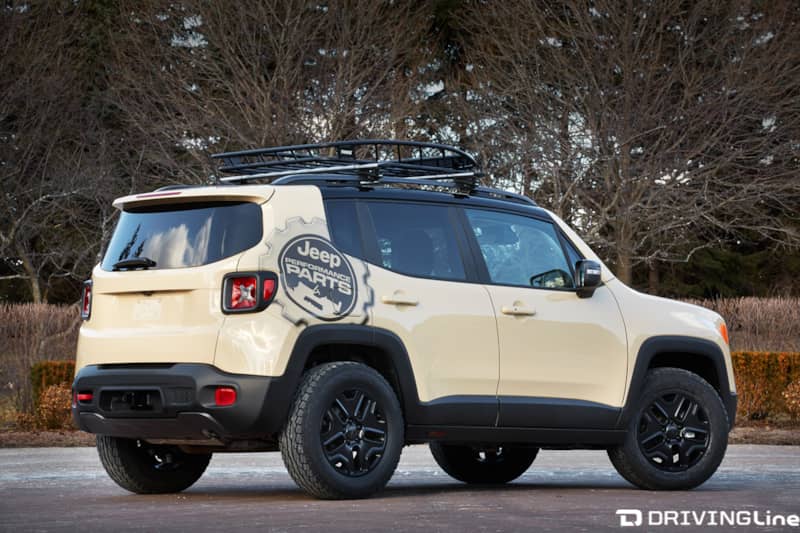 Both the Canyon Trail and the Desert Hawk can be outfitted with a Mopar-approved Thule rack system for a luggage container, ski/board rack or bicycle rack.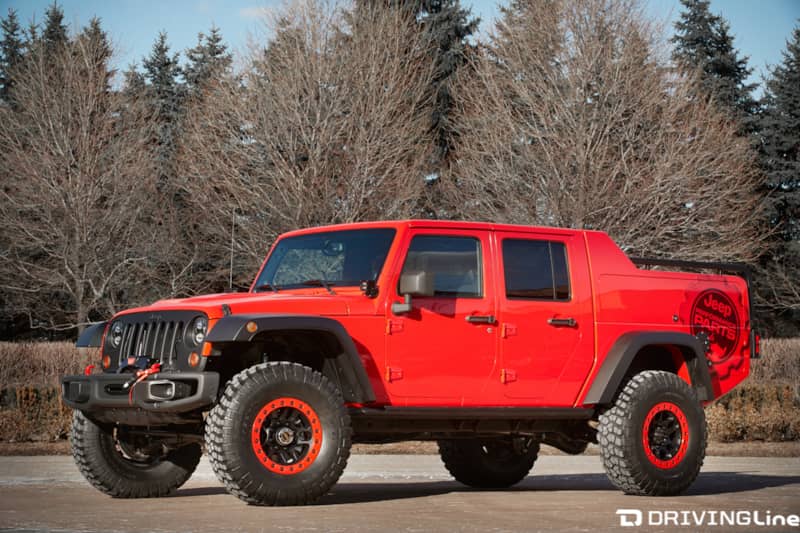 I'm not the only person who noticed the similarity between the Jeep Wrangler Red Rock Responder and RESQ1, the badass trail recovery and repair rig built by Mel Wade of Off-Road Evolution in conjunction with JP Magazine and Discount Tire. Purpose-built to navigate the toughest terrain, the Red Rock Responder has 4 inches of lift, 37-inch tires, Fox shocks and front and rear Dana 60 axles with 5.38 gearing from JPP.  It also has a cold air intake, rock rails, a Warn winch and steel front and rear bumpers. The side cargo boxes hold tools and recovery gear.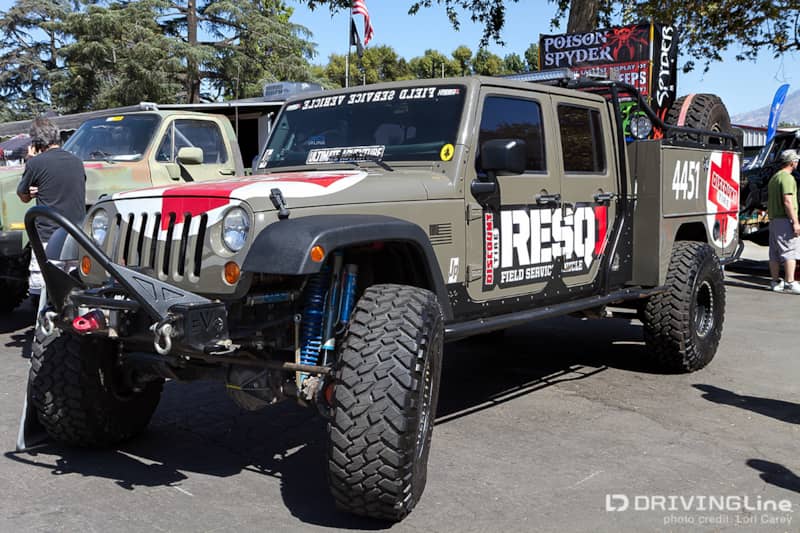 (image: Lori Carey) Jeep says that it likes to attend Easter Jeep Safari because it's a great opportunity to get honest feedback from its most loyal fans. It will be interesting to see if any of the ideas from these concepts progress to the showroom floor one day, especially with all of the excitement over the Chief and the Africa. Which one is your favorite? (Images: unless otherwise stated, courtesy of Jeep Brand)