Jeeping at New Heights at EJS 2017: Top of the World Trail [Video]
Moab, Utah, is known for its challenging red rock trails and beautiful backdrop. One trail that does a fine job of serving you a good helping of both is Top of the World. It gets its name for the amazing overlook atop Waring Mesa. For those brave enough, you can even park your rigs on the ledge viewpoint.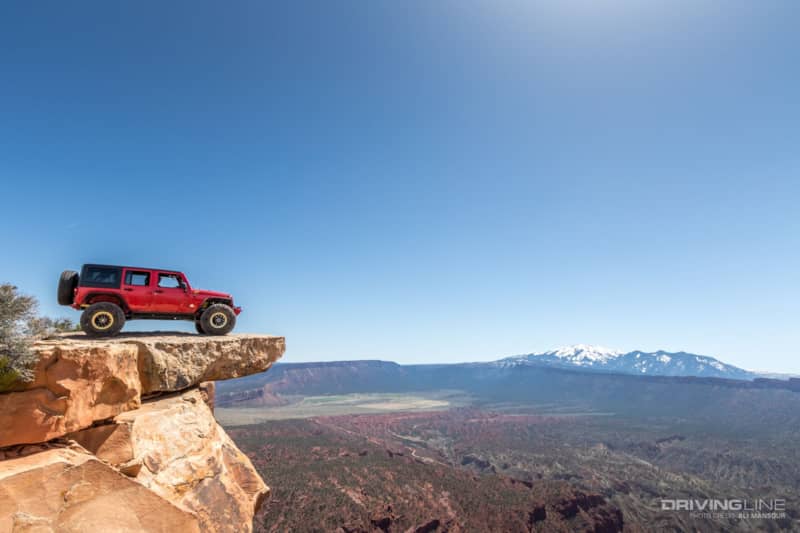 For our 2017 Easter Jeep Safari adventure, we tucked in line with a group of experienced 'wheelers on the KMC Wheels and EVO Manufacturing trail ride. While Top of the World might not be the most extreme trail in Moab, the views are worth the drive. Check out our video recap above to get a glimpse of the trail experience.