Kane Creek, Potato Salad Hill, and the Rest of Easter Jeep Safari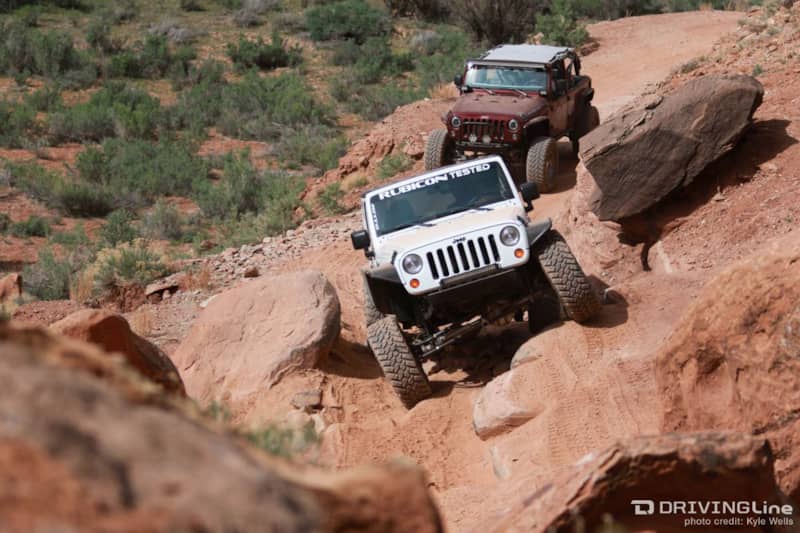 Kane Creek is known for having more than 50 water crossings, as it winds its way through the wash and into the canyon. So even though we failed to meet up with the group for today's ride due to communication errors, we weren't going to let it ruin our day… it is Moab Easter Jeep Safari after all! (Catch the coverage of Day 1 at Wipe-Out Hill and Day 2 at Top of the World.)
Heading into the trail with our three vehicles, we never found the others – but it was sure nice scenery!  The Canyon offers a unique trail experience that includes water, sand, rocks, and mud.  We even ran into some Indian wall drawings.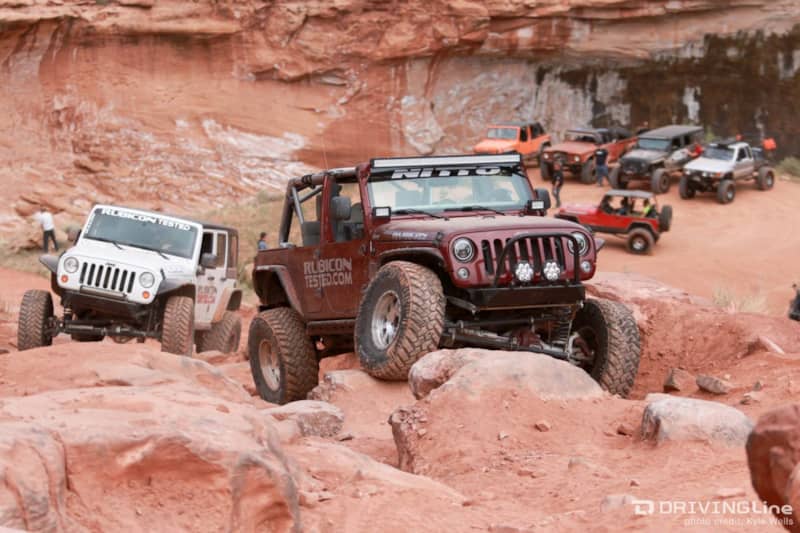 Afterwards, Austin Stobaugh of RubiconTested.com and I headed over to "Potato Salad Hill" for some classic EJS entertainment. For those of you that have never heard of the infamous Potato Salad Hill, it is a slick rock hill just outside of town, next to the Moab Dump. Yep. And it's awesome!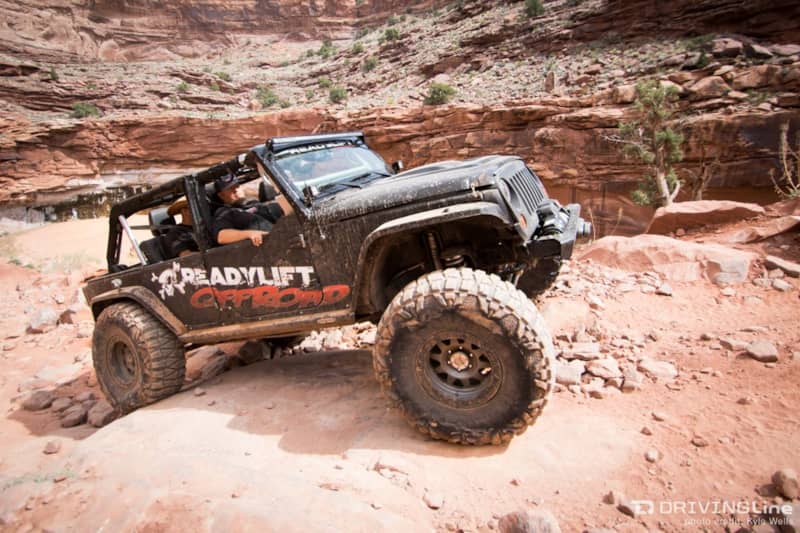 All sorts of people and rigs gather to watch and "drive" the hill. With a fairly difficult line, you'll end up on your lid in a hurry if you don't know what you're doing.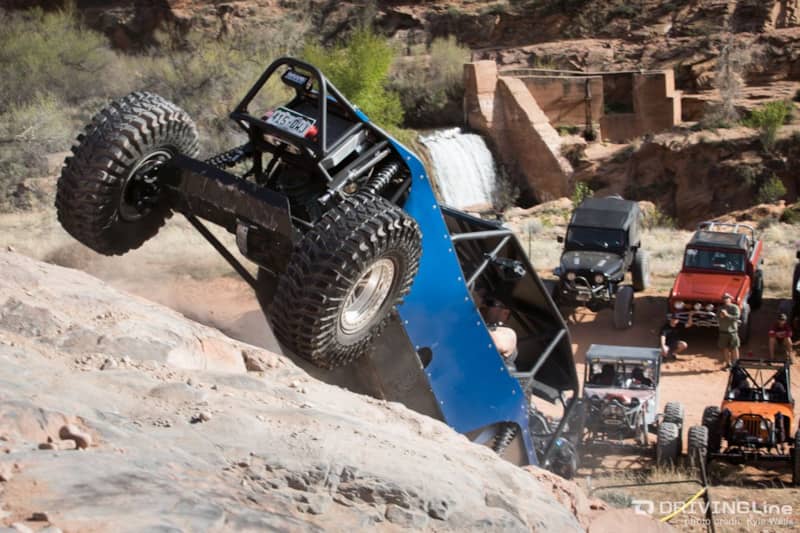 After a couple built Toyotas and Jeeps made it up the left and middle lines, a buggy pulled up at the bottom to attempt the hard right line. It can be intimidating with so many onlookers, but after struggling for a few minutes, airing down, and then struggling some more - he finally made it up. Once the hill died back down and got quiet, we left and headed over to "Hells Revenge" for a quick night run. A little ways into the trail we stopped on an obstacle to take some photos.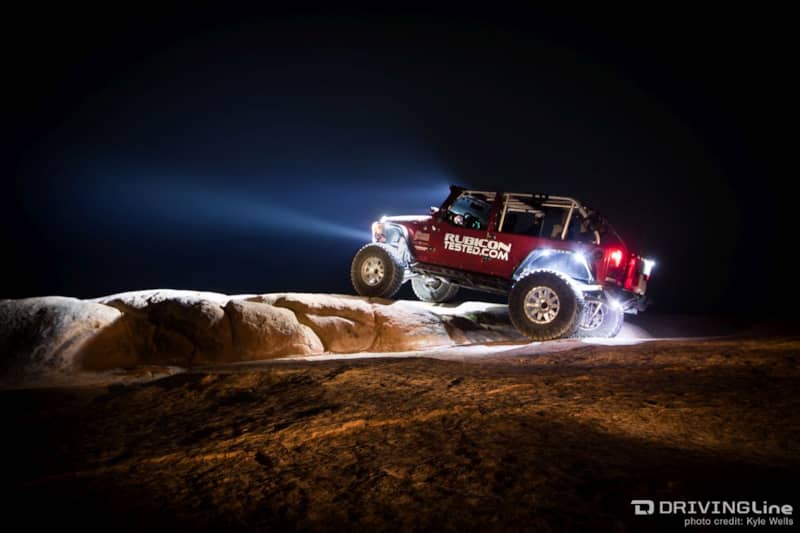 The sky was hazy and the moon was out, giving the red rocks a dark glow that was well worth staying up late for.  After shooting some, we headed up to the "Hot Tubs" where I ran into some old friends that made the famous hole in the slick rock obstacle look easy with a one shot climb. The night quickly ran away and before long we were exiting the trail at well past 1 am. But that's what Moab will do to ya.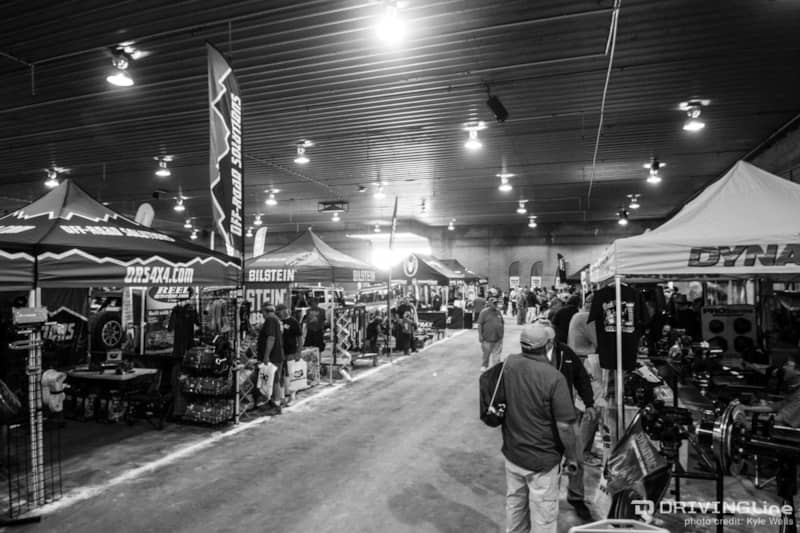 The next couple of days is the Offroad Expo show at the Old Spanish Arena. The show is both inside and out and features a huge array of offroad manufacturers and vendors – giving them an opportunity to show off new products, builds, and meet with customers. Even Loren Healy was walking around - and as always, he's more than happy to sign his signature for fans.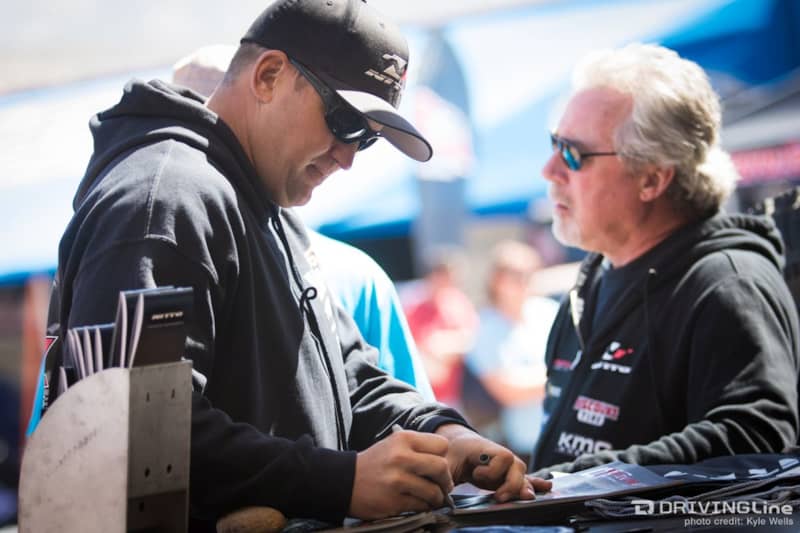 Walking the isles you can stumble onto some very cool vehicles like the StarWood Motors built Jeep, "Bandit," that was parked outside the Nitto Tire Booth.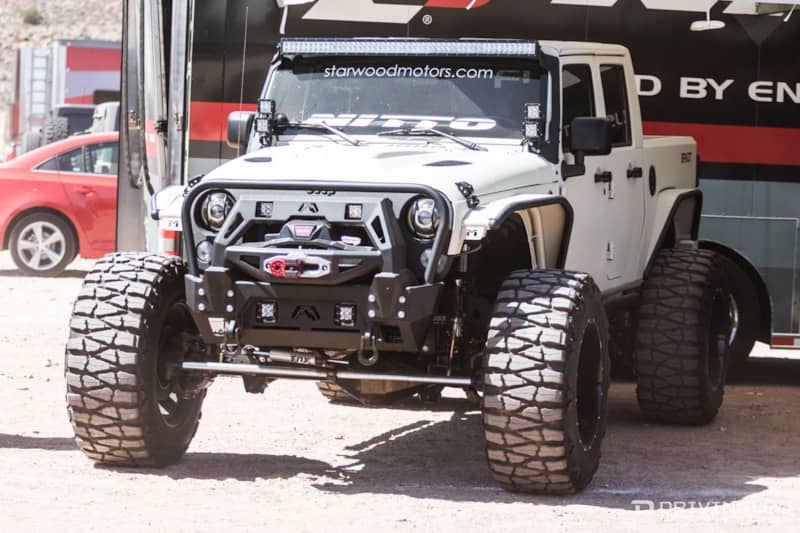 More than just for looks, this Jeep features Currie Axle Housings, Fox shocks and 37" Nitto Mud Grapplers.  The Expo show also features one of the biggest raffle giveaways I've seen - multiple sets of tires, axle housings, and winches - you are given raffle tickets for the giveaway when you register for a designated trail ride with Red Rock 4-Wheelers.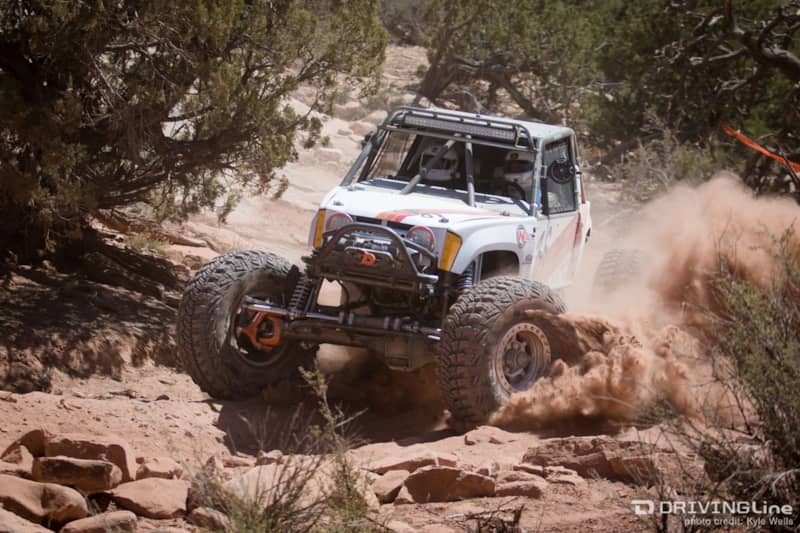 The week concludes with a WeRock Dirt Riot race. This year it became a somber affair, after an out-of-bounds spectator got in the way of a race vehicle (safety and respect must be shown when around these vehicles… more on that later.)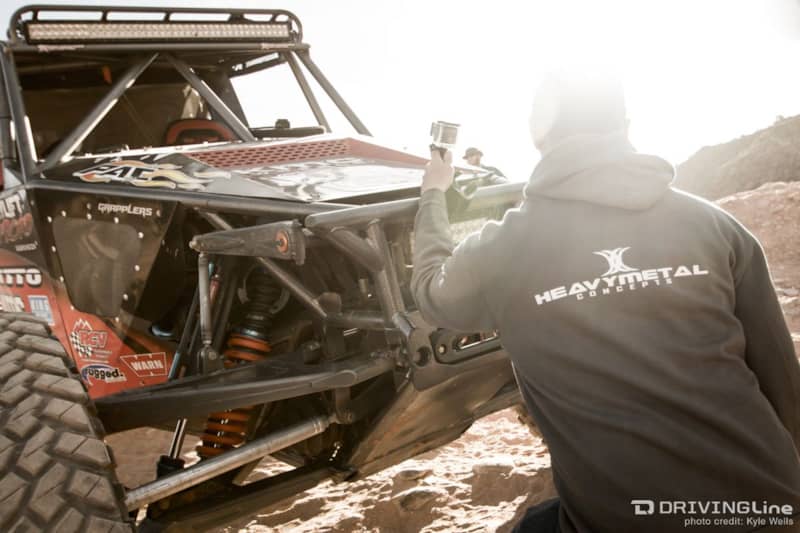 The following day I stuck around for a video shoot with Loren Healy and Heavy Metal Concepts. I saw things that have never happened before in Moab… can't wait to share the finished video with you!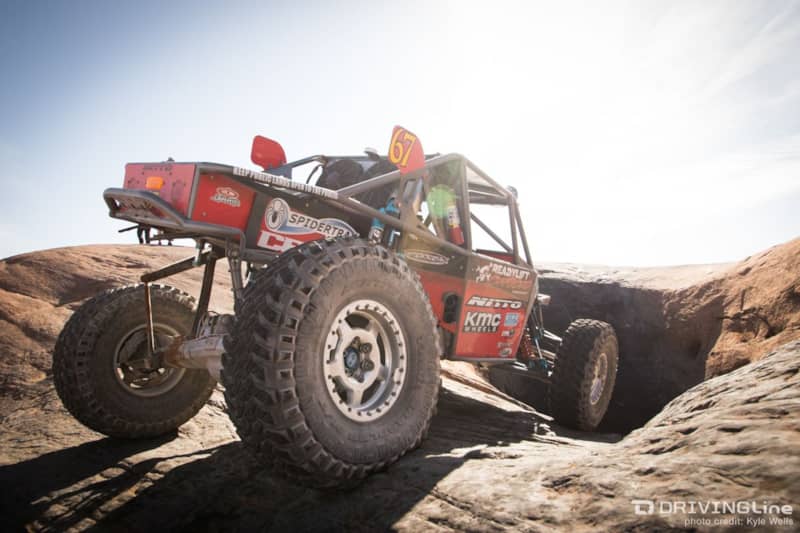 After thanking Loren for putting on such a show, I packed up my temporary home and started my way out of town. Awwwww. What a week. So much had taken place - my brain crammed with memories, crazy views, new ideas, and a desire for more. For those of you that have thought about making it out for Moab Easter Jeep Safari, just do it! Awesome town, awesome people, great food, and amazing trails with breathtaking scenery… it doesn't get any better.