Sitting on Top of the World in Moab at the 2015 Easter Jeep Safari
With our first day of trail riding at 2015 Moab Easter Jeep Safari under our belts, Tuesday was looking like more of the same great activities. The day started off with the same drill — early wake up, blast into town and meet up for a trail ride. This time was the Nitto trail ride up the "Top Of The World" Trail — aptly named for its destination of a 3,000-foot cliff overlook.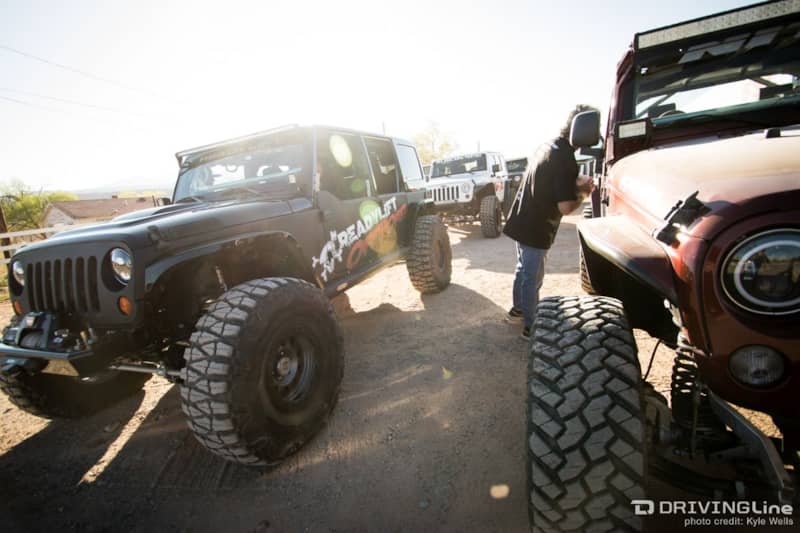 After the group had arrived, we went over the plan for the day, lined up and headed out of town. The trailhead is a ways out of town, up through the canyon past the Castle Creek Winery we were at the previous night.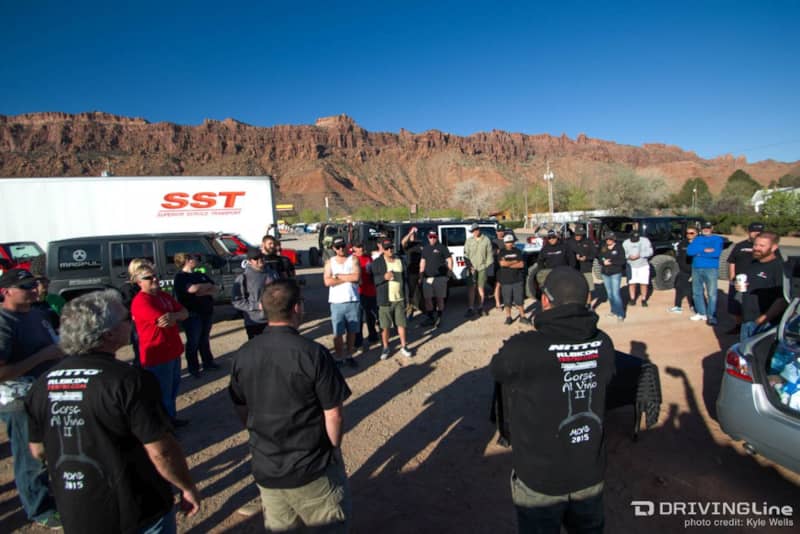 Exiting the highway at the old suspension bridge, we stopped to group back up and air down. The views driving through the canyon are worth the trip alone, and we haven't even started the trail yet.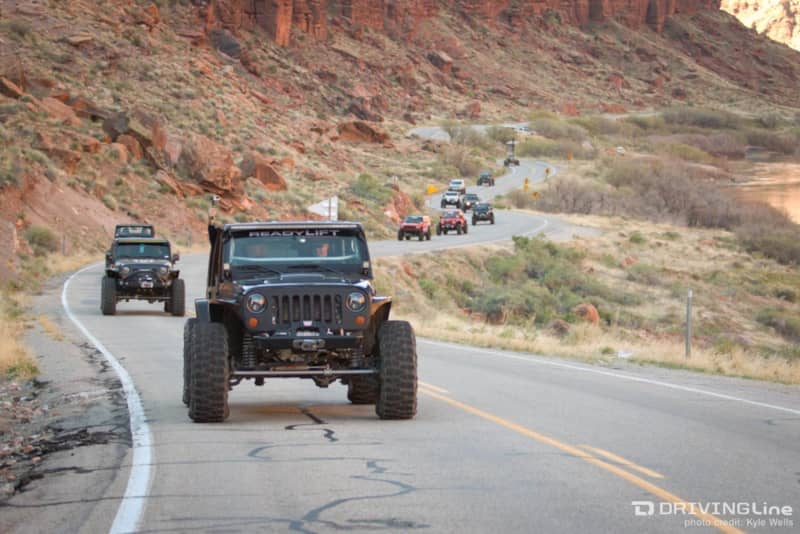 Top of the World trail is fairly easy; any moderately built vehicle can make easy work of it. Our group had no issues as we slowly made our way winding up the slick rock shelf.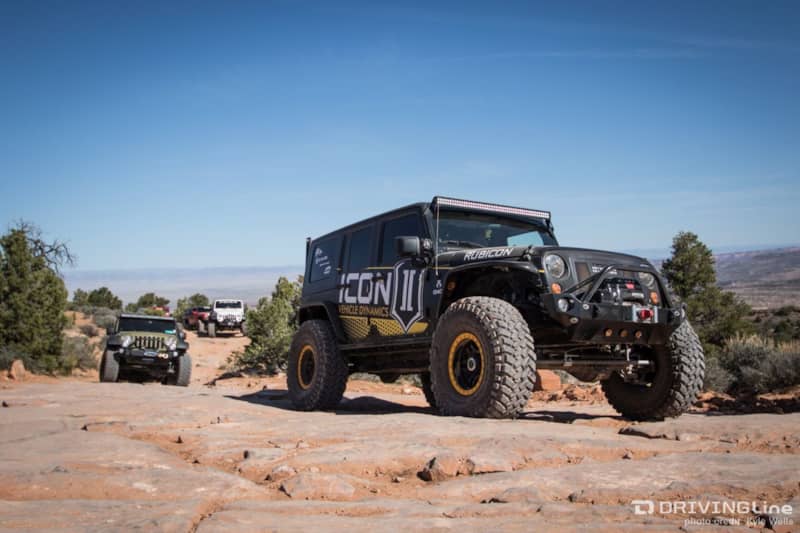 Now is where it becomes all worth the drive in: the food! Kidding... although, when we reached the top, we were greeted by the Jeepers Jamboree group who had beat us up there with a hot lunch of homemade beans, salad and tri-tip sandwiches waiting for our hungry stomachs.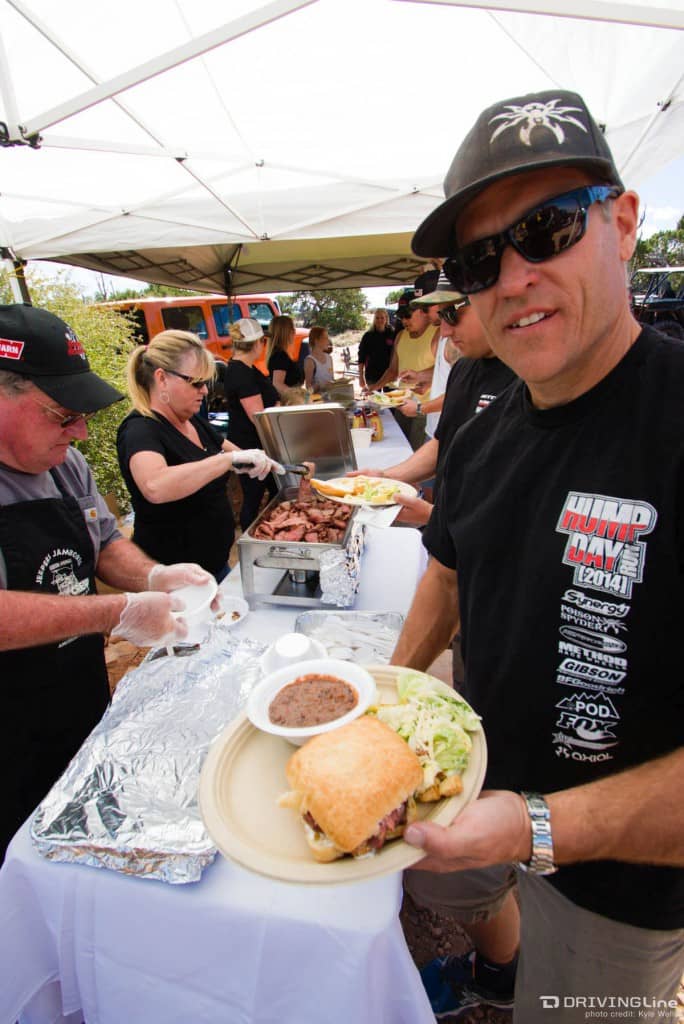 Even better than the wonderful food, was the view! The trail literally takes you right up to the edge of a 3,000-foot cliff into the valley below. If you don't have a fear of heights, sit on the edge and dangle your feet over in the updraft wind.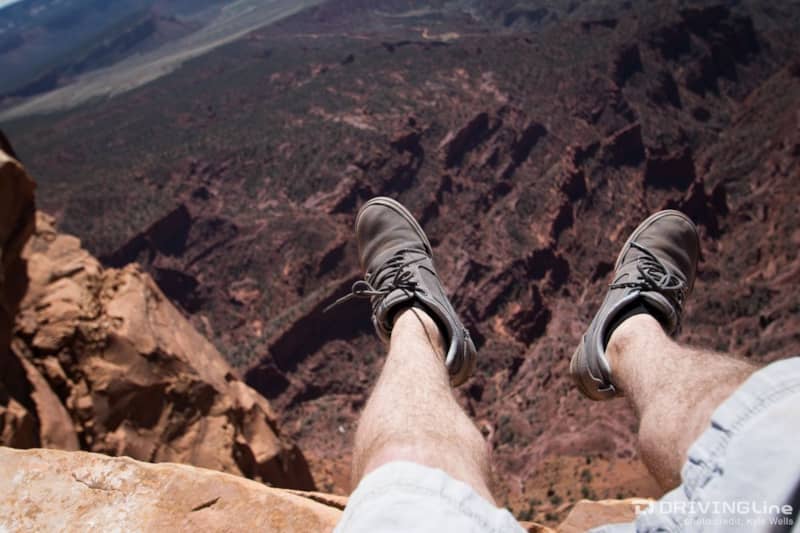 After lunch we headed out the same way we came in and out the dirt road to the highway. We adventured around a little more for the day, had dinner in town and called it an early night. Tomorrow would be another early morning...
See more photos of our day in the gallery below.