The Hidden Gem of Colorado Climbs: Kendall Mountain Trail Review
Just outside of Silverton, Colorado, looms Kendall Mountain. Like a lot of the killer off-roading in high-mountain Colorado, this trail (CR33) isn't as technically difficult as it is precarious, offering the best in drop-offs and a boulder-lined roadbed.
Part of CR33's charm is that the trail has a fair amount of off-shoots, which begin a few hundred feet from Greene Street. If you can choke down some fear and have a hankerin' to climb a mountain that overlooks the only civilization in San Juan County, you too can place yourself 4,000 feet above the already vertically-fortified town of Silverton before lunch.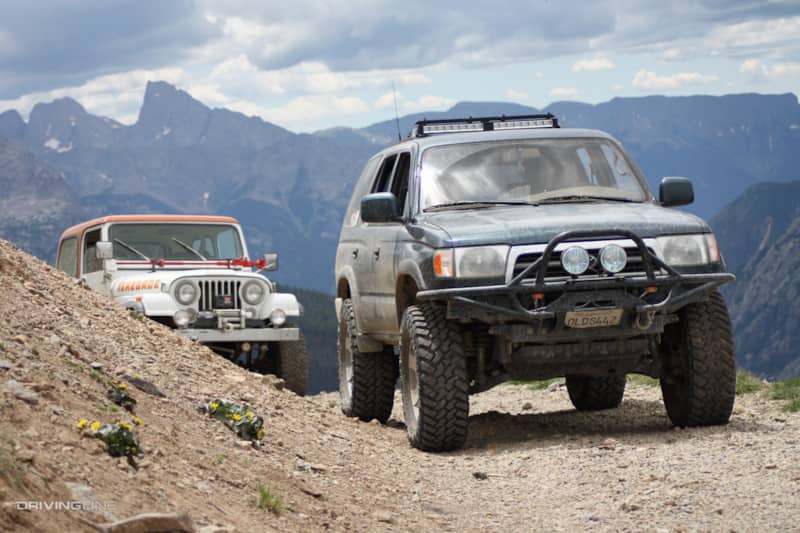 Adventure-friendly Silverton is one of Colorado's hidden gems. Seriously, don't tell anyone. An hour north of the historic trail and commerce hub of Durango, deep in the gold, silver and mineral-rich San Juans, Silverton was once so prosperous that it was considered for the state's capital. The preservation of its mining history has been disrupted in recent decades as Big Gov't invades this isolated region in an effort to clamp down on hard-rock mining; but in spite of Big Brother's heavy hand, little nooks like Silverton have nurtured an excellent year-round travel and adventure clientele that has revived the neighborhood.
Do You Like to Climb? This Trail Climbs.
The road itself, San Juan County Road 33, loops around the southern face of Kendall Mountain. You'll pass the leftward turnoff to Kendall Gulch about a third of the way up and turn left, roughly south, at a charmingly creepy mine portal in the eastern face of Hazelton Mountain. This leads to the crotch of Hazleton and Kendall Mountain and a slippery scree-choked two-track that still harbors snow in late July, the trail to the face of Kendall that overlooks Silverton. Make sure your brain is on when you cross it and pass around the western face of Kendall Mountain, because to get close to 13,068ft in a truck, you'll need to be 100 percent.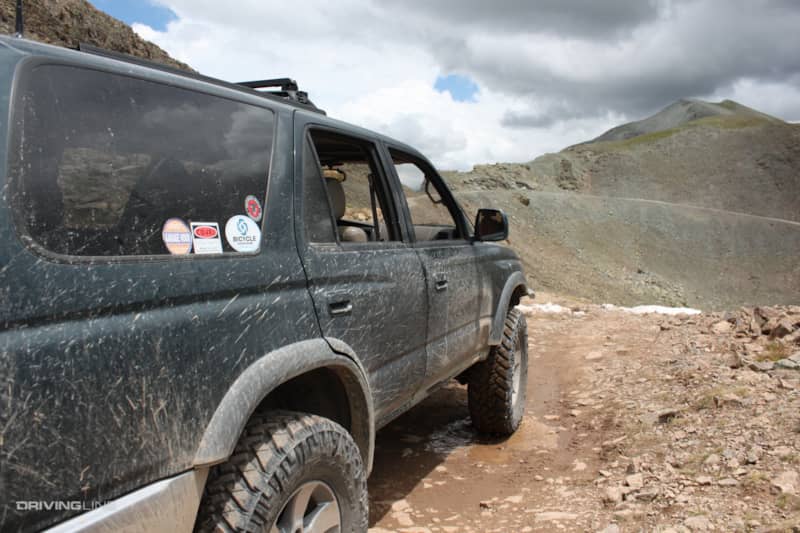 The view alone is worth it. And yes, we could see our house from here. Well, cabin, officially. Once you're done admiring the view, un-congratulate yourself, because the road you just four-wheeled is the same one that locals run on foot in a marathon from town to the peak every year (the starting gun for which woke us the next morning).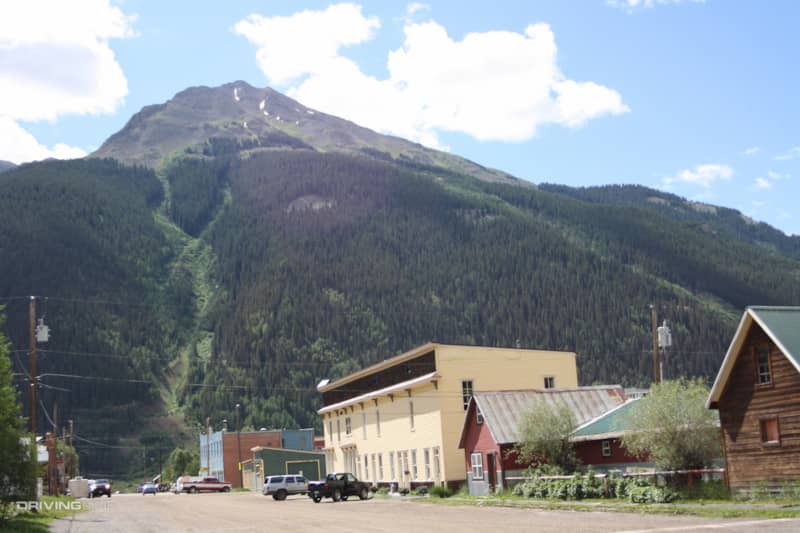 As witnessed from downtown Silverton, Kendall Mountain does a lot of looming. See the three peaks? Remember the saddle between the middle and right – that's where you'll pass upon reaching the top, looking down from the central (and tallest) peak. CR33 begins at the base of the avalanche chute.
Dropping air on our Nitto Trail Grapplers starts with pulling the valve and a standing 20-count, but fine tuning requires some Cold Steel. Thus far, our happy setting for Colorado rocks is between 16 and 18psi, though we met a Jeeper who claimed to run his at eight pounds all day long.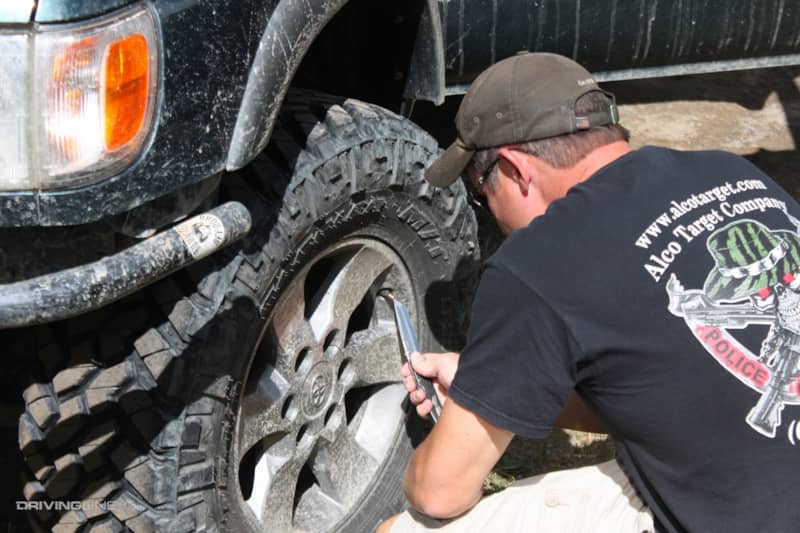 Stormy weather in high-altitude Colorado comes fast. The festival of wind and rain pictured here helped kick loose one of several Lookout Peak avalanches that week, blocking Ophir Pass. Again. The town of Ophir lays claim to "Most Avalanches per Capita" of any city in the US.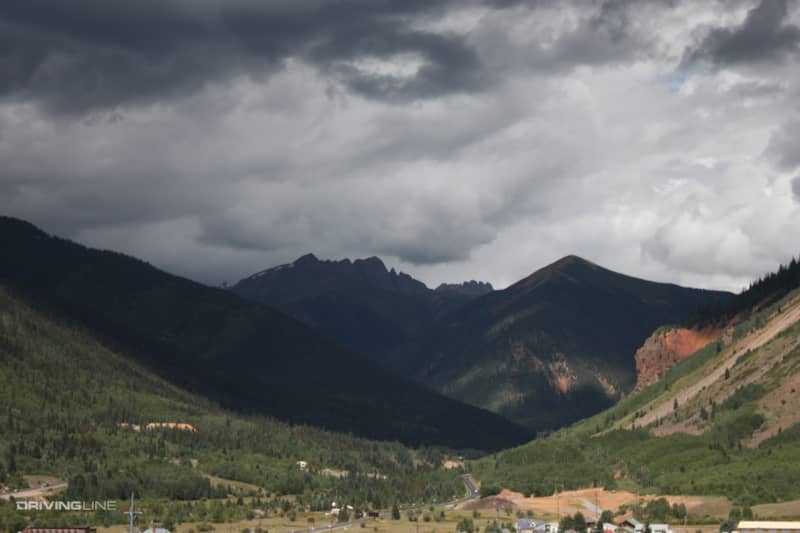 Something of a Kendall Mountain celebrity, this old boxcar – no doubt hauled up with grand purpose in mind – has served as a midway rest station, an electrical substation, locals-only party point and as some sort of vermin condominium.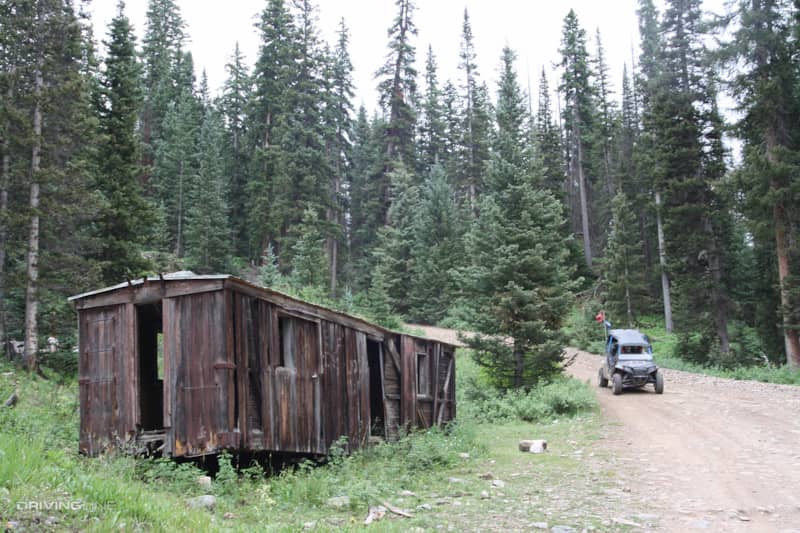 Stop and investigate at every opportunity. Be adventurous – history is literally lying around in these great hills. This mine portal, on an offshoot trail, exhibits the outflow of water that all hard-rock mines display. It had been plugged up, but plenty of them are not – just ask around.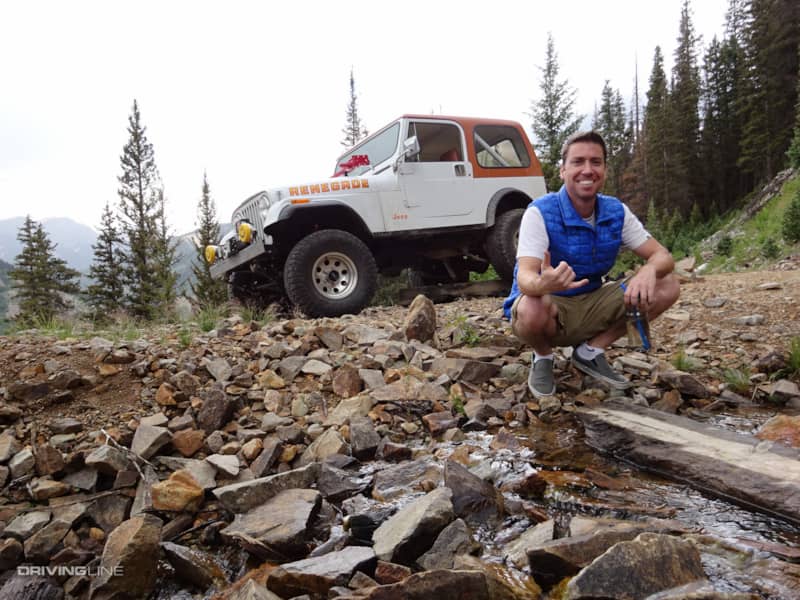 As CR33 climbs, the tree line comes quickly. The trail to Kendall Gulch splits off at this point. If you take it by mistake, it's short – enjoy the adventure. This is the point that the trail becomes less friendly; not tough, but lumpy.
The windblown starkness of Colorado mountain trails above tree line is an alien experience the first time you try one on. Photos like these are all the more powerful when you look at the same area in pictures from 100 years ago, when mine portals, adits, tram towers, bunkhouses, mills and all the other devices of hard-rock mining were active.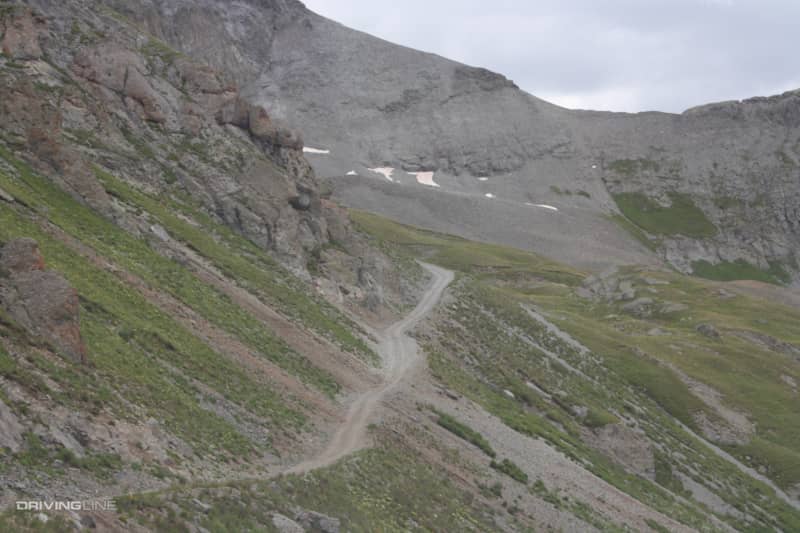 Despite the high altitude, the carbureted small-block in this resto-mod CJ-7 Renegade kept on chugging (both literally and figuratively). Don't forget to tune for altitude; you never know when you're going to need to keep the flame lit, and brakes work better with vacuum.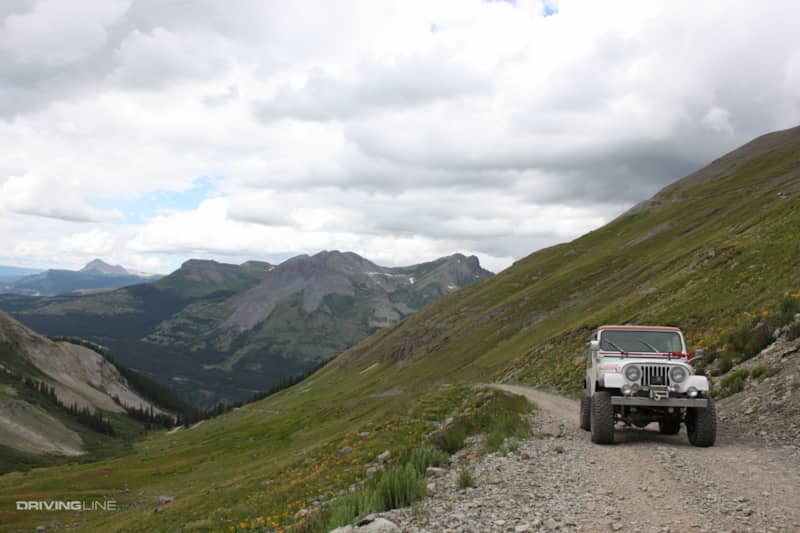 The climb rate increases once past the Hazelton portal and approaching Kendall's peak. This is where the trail, though not particularly difficult, begins to ratchet up the freak-out factor. You won't find many wilting lilies or fainting goats amongst the 'froaders up here. Engineer Mountain looms over Molas Lake and Molas Pass in the distance.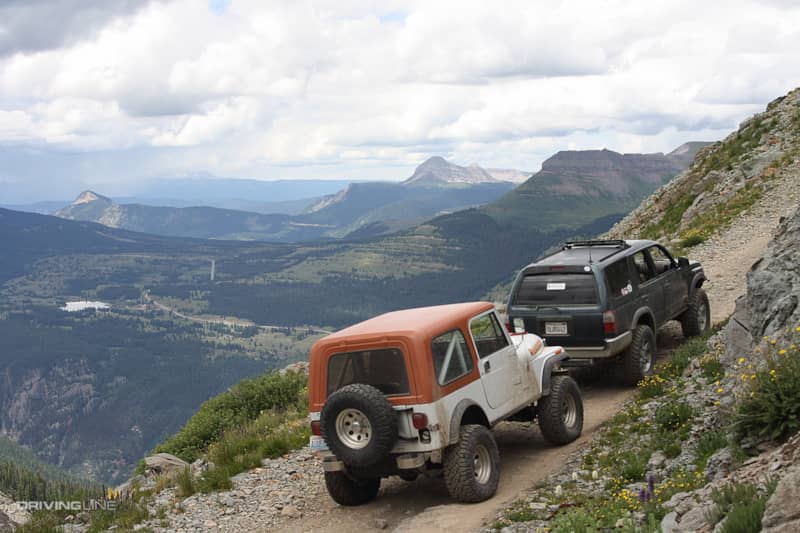 We give you excellence. Photos don't do the view justice, but this is what you came for: Silverton from 13,000 feet, US 550 running to Ouray on the left, State 110 looping towards the Alpine... Loop... on the right, treasures of history all around. You can identify many mine entrances by the rock piled at their opening, appearing red against the mountain's brown.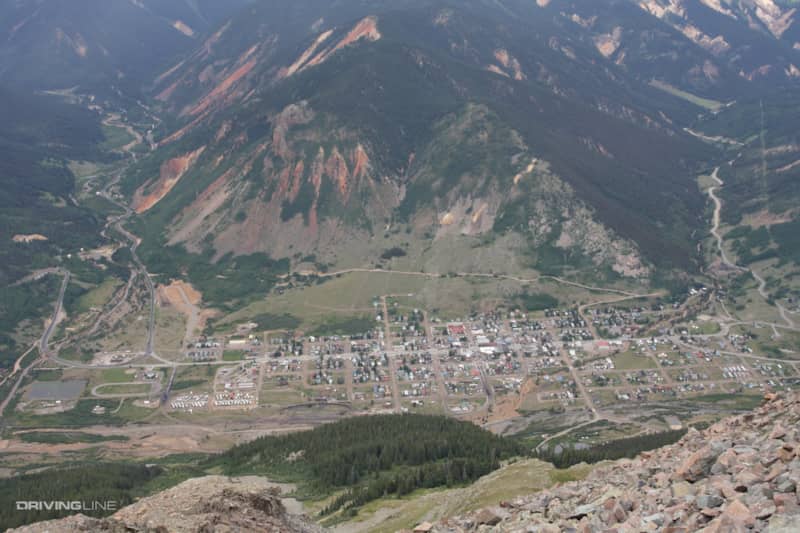 Just when you think you've reached the most isolated spot around, there's a squad of Texans who quadded up to the peak before lunch. Texans love Colorado mountains, and with their big hats and big smiles bring lots of big wallets to backcountry Colorado towns. Silverton's friendliness to OHV owners has been a leading attraction for these four-wheelers.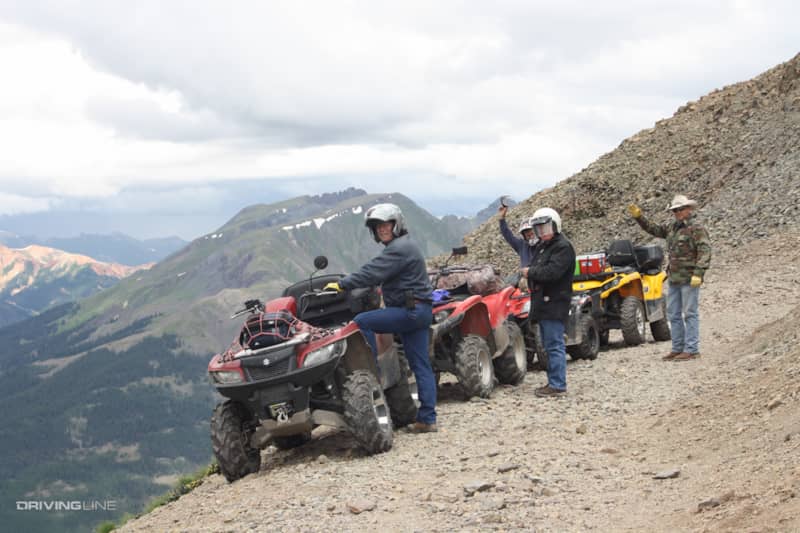 The gents from Texas explained that they timed their Kendall Mountain run to catch the Durango-Silverton Narrow Gauge engine as it pops its whistle. At this altitude and distance, you'll see the steam of the whistle about four seconds before you hear it, and then, about eight seconds after the steam, you'll hear a reverberant, haunting echo from across the valley. So cool.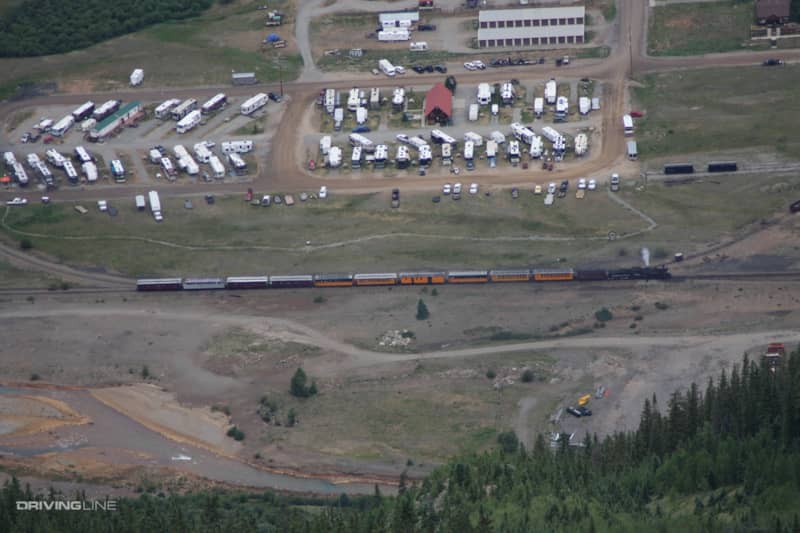 Vantage points like these make snipers and off-roaders happy. From the top of Kendall, 'froaders could see the backside of Red Mountain (#1, #2 or #3 – not sure) and what was labeled (with about 75 percent confidence) the eastern end of Corkscrew Gulch. Look for coverage soon.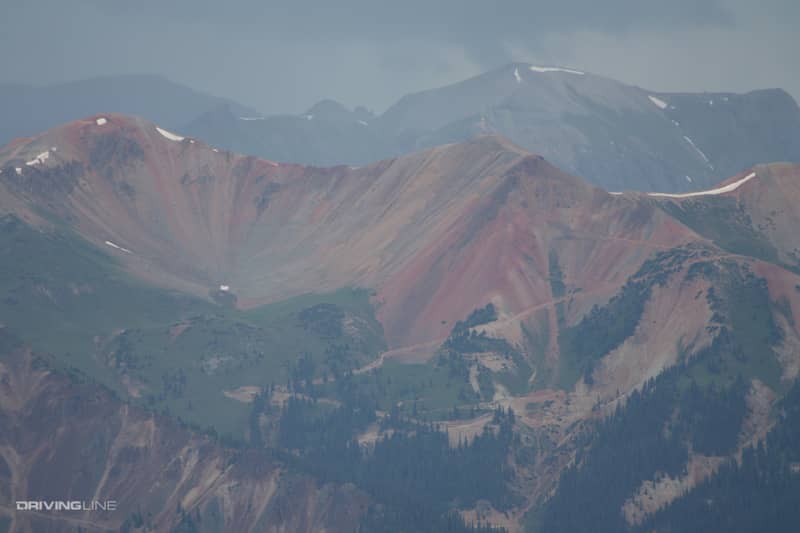 With Snowdon Peak and US 550 in the background, the debated raged as to how stable the rest of the trail was. While there were tracks heading further uphill towards the shooter, there were also two distinct trial-fails that looked like a good way to turn a breakfast run into an all-day affair. Don't let the camera angle fool you – the downhill option was all fail.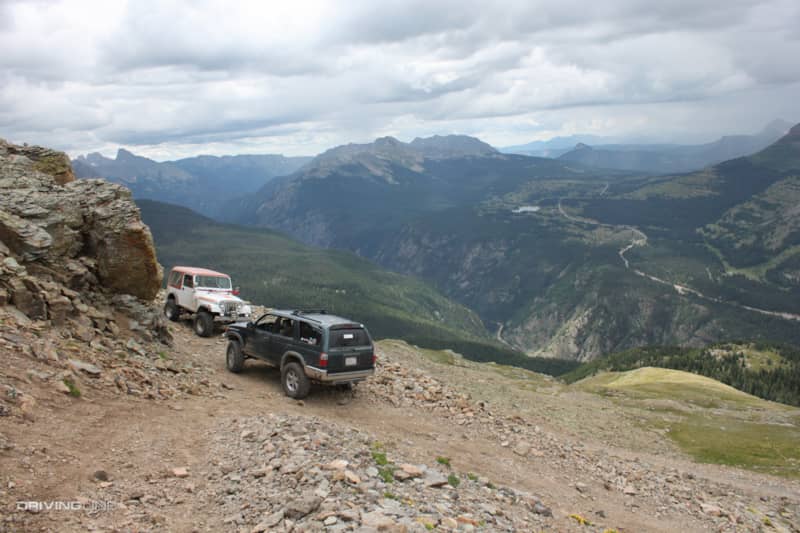 The loose and jumbly face of the eastern side of Kendall Mountain's peak is full of scree and sketchy on the best of days. Add late-July snow (it lasts all year up here), and you'll remember why it's smart to travel with companions. Tread wisely.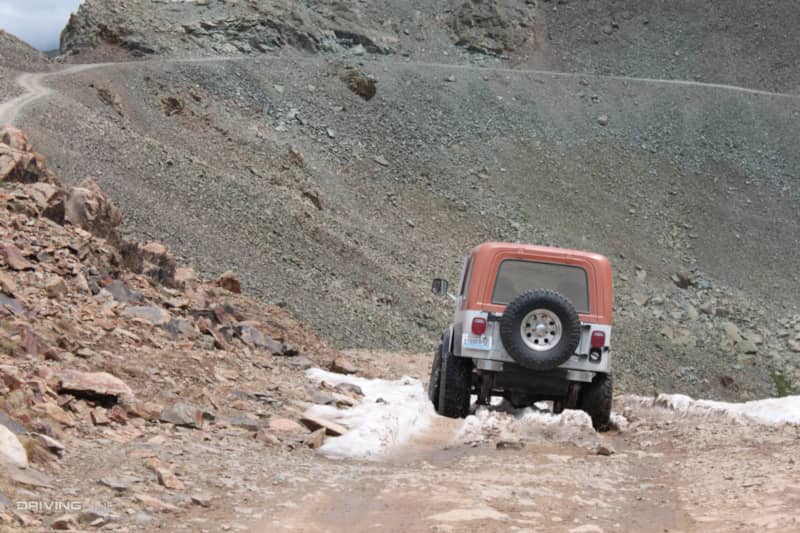 Adventurer's rule: the path less taken often connects with other paths needing taking. The trail in the distance, which delivers 'froaders up to the remnants of Mayflower Mine workings and King Solomon Mountain, is another half-day's four-wheeling to be had. Don't cheat yourself – go where you can, and remember where you couldn't for the next adventure.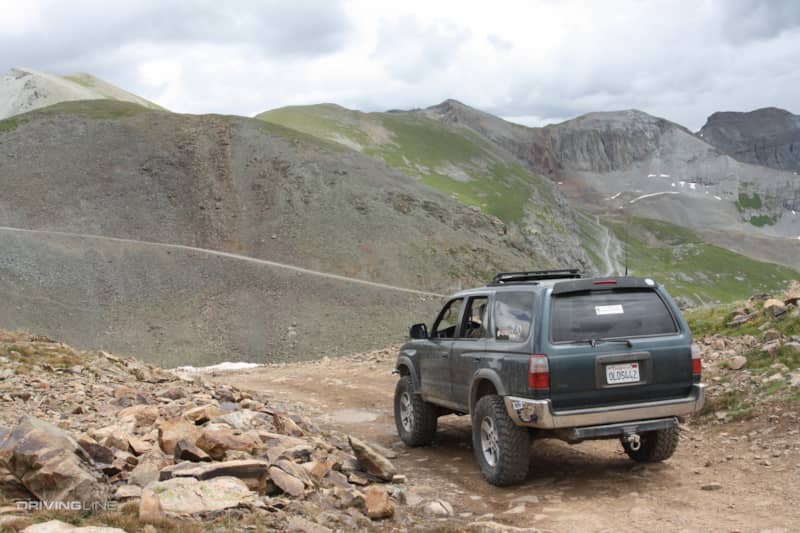 (Photos: Justin Fort and Majid Gol)