The Road Less Traveled: Governor Basin Trail & Virginius Mine
For those of us who seek the road less traveled, high-mountain Colorado is like a good bowl of chili – every spoonful gets better. Discover a lonesome two-track, and it will have a dozen unmarked spurs heading off to forgotten valleys and mines that haven't seen people in years. Governor Basin and the famous Virginius Mine, while not exactly forgotten, certainly qualify as less traveled.
Governor Basin is one of several silver and gold mining areas of southwestern Colorado that saw a tremendous influx of men and machinery at the turn of the 19th century. While most of the mining is now kaput, the residue of that effort remains – mine workings, towers and tailings, adits and portals, and trails to and from every last point of awesome.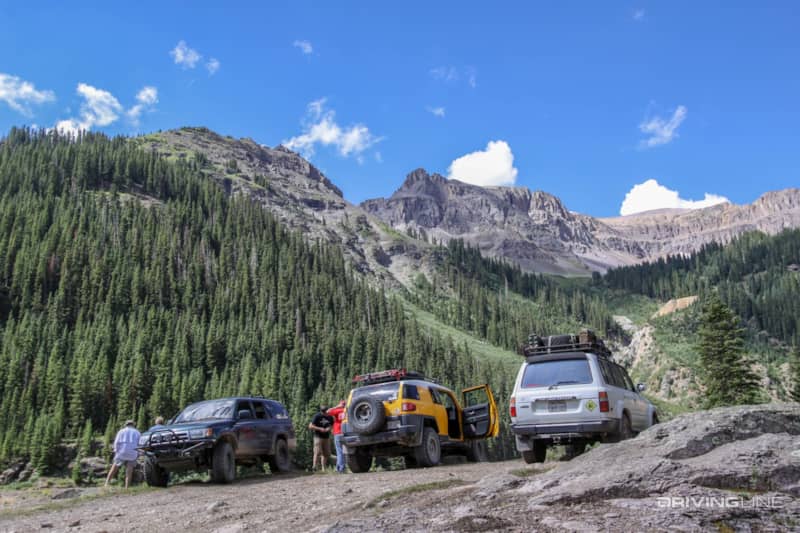 The trail to Governor Basin is accessible from Camp Bird Road (CR 361/FR 853), which begins at State 550 just south of the town of Ouray. Ouray is home of the FJ Summit, steep city streets, and at least three breweries. Fun side note, the 550 is historically known as the Million Dollar Highway. If you own a car that turns, it's worth two million.
The famous Camp Bird Road shelf-cut is a must-drive trail. Its ceiling has been grooved by many an unmeasured truck and off-leash CB antenna.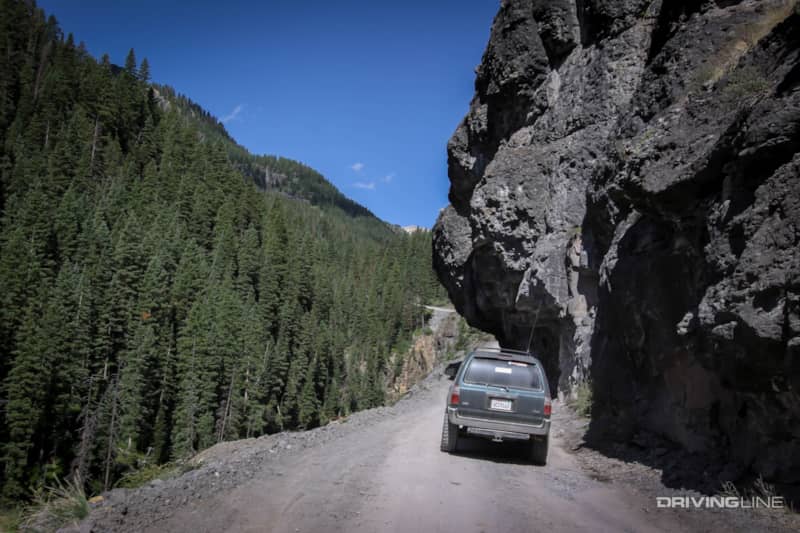 We've always fancied this house, twisted though it may be (the basement and foundation have washed out). The fact that it's holding together – to the point that the hardwood flooring inside is still in place, though it waves like a queen on parade – is testament to the craftsmanship of its builders.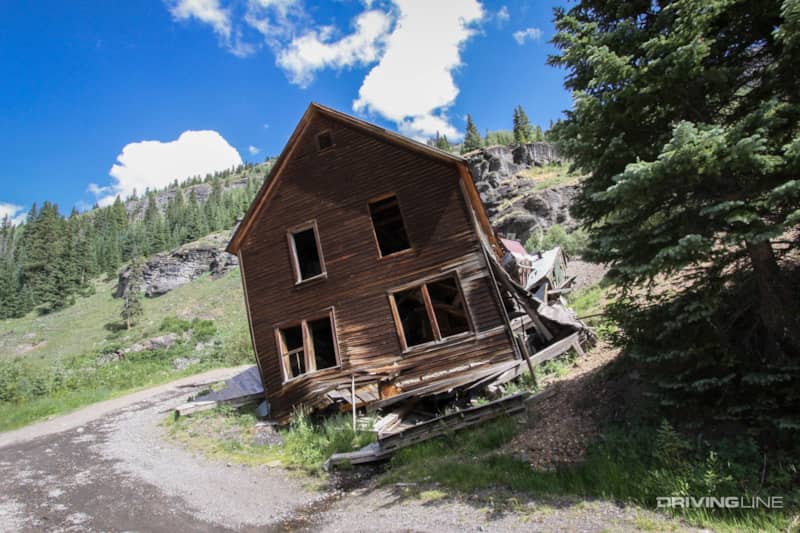 A gaggle of late-model Toyota FJs tagged along for a spell, but left us for the run to Yankee Boy Basin (which we ended up exploring later).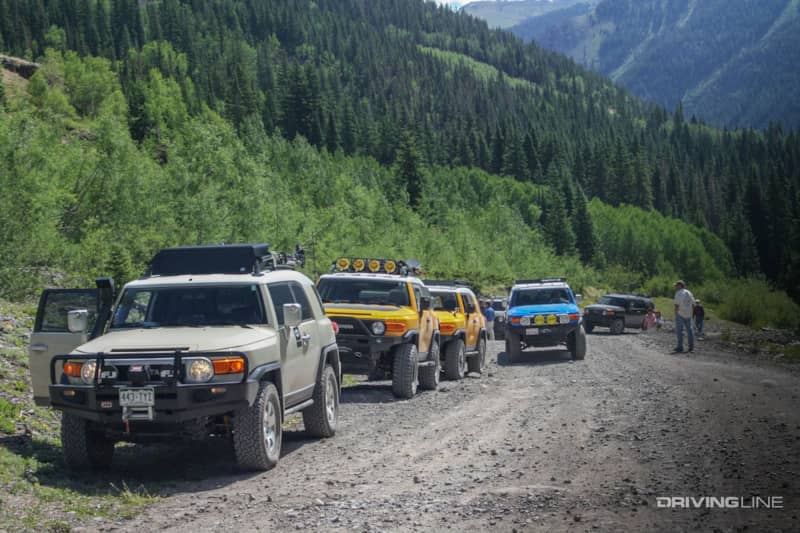 Heading southwest from Camp Bird, the San Diego-based gen-three 4Runner and FZJ80 peeled off from their admirers and clambered up the rocky track to Governor Basin.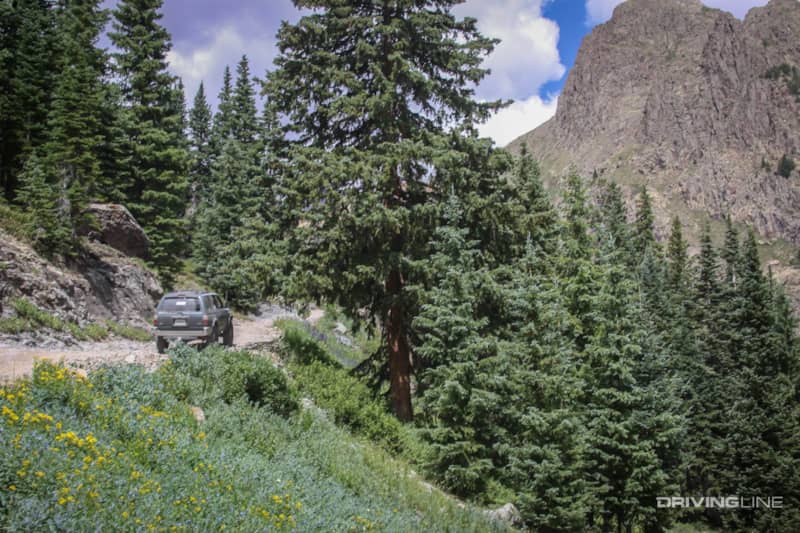 This 1997 4Runner is very sorted, with lots of hidden goodies. A Tundra/Bilstein-based front end swings Tundra brakes and arms, with a collection of frankenbits in the rear: OME 891s and Dodge 2500 front shocks swinging an E-locked and 4.30 geared axle. The Addicted bumper was installed for an improved approach angle, while the money for sliders is still in the couch.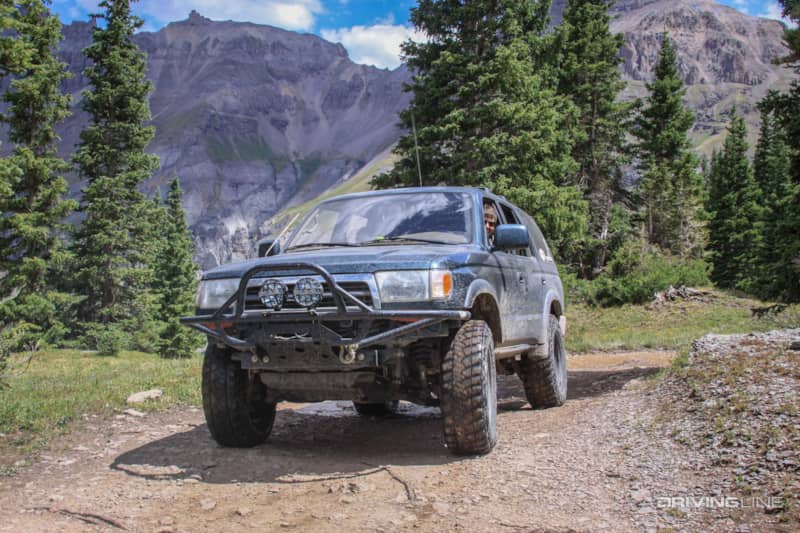 This Land Cruiser has been a way-out adventure bus for years. Because the FZJ80 platform is so effective bone-stock, heavy modification isn't always needed. This one is fit with the factory 8-inch high-pinion front and 9.5-inch full-float rear axle. All three differentials (front, T-case, and rear) can be locked. Adding a bit of gear and go is an Old Man Emu suspension with Slee Off-Road sliders and 33-inch-tall tires.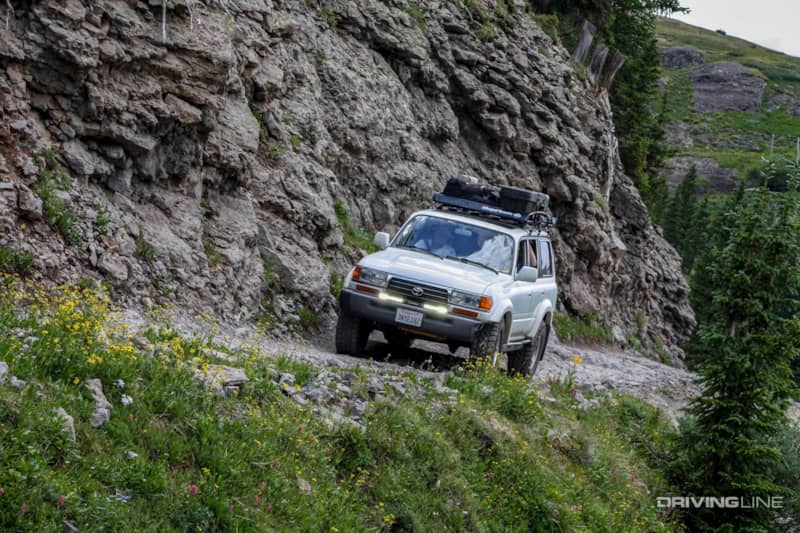 Dig into the history of these areas. The Virginius was one of the richest silver lodes ever. When it was connected with the Revenue Mine (via the famous Revenue Tunnel), it also produced gold. The amount of humanity that was once up here is stupendous, especially considering how few people come this way now.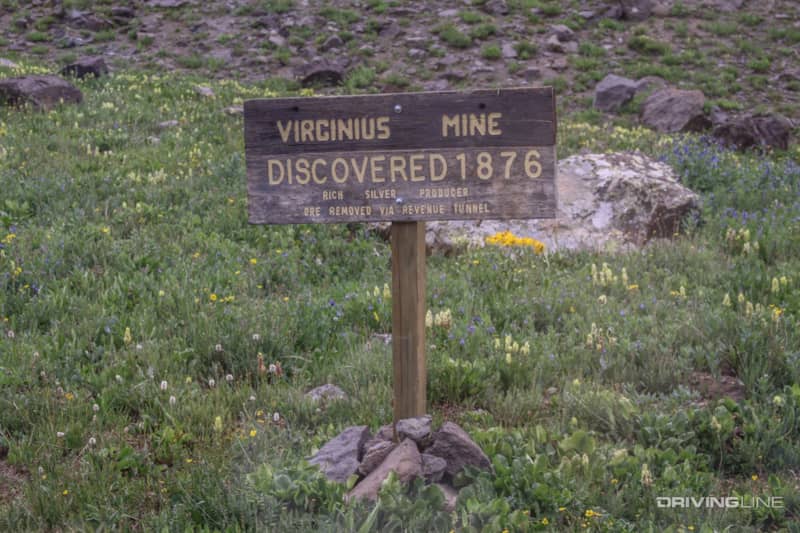 While we poked around the main portal of the Virginius (we needed a bigger shovel), the other half of the bunch stopped 500ft. below. One wonders why someone with a two-year old would park that close to a puddle.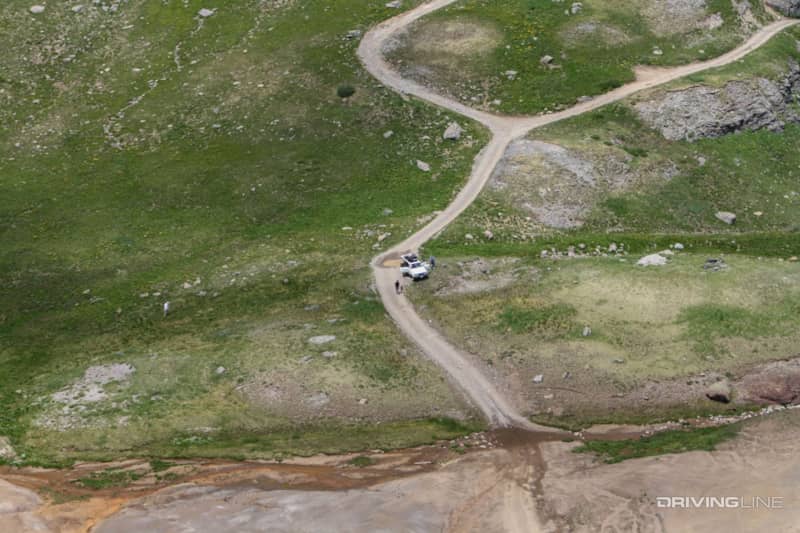 The spur trail to the Virginius portal was skinnier than it looked. Vehicle control and comfort with a skinny trail is essential when you're getting seriously lost in these areas.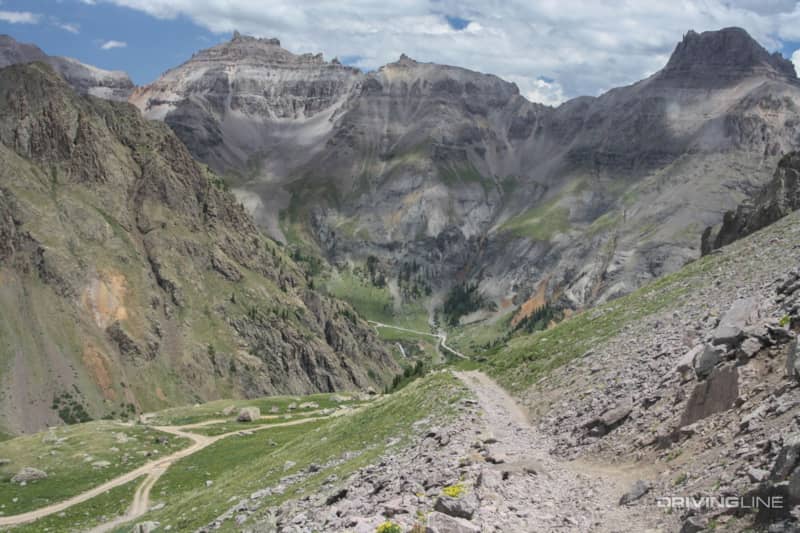 While some of the wide spots on-trail are bookended with fantastic views, the weather that piles rain and snowfall against these mountainsides makes a target of folks who linger in one place for too long.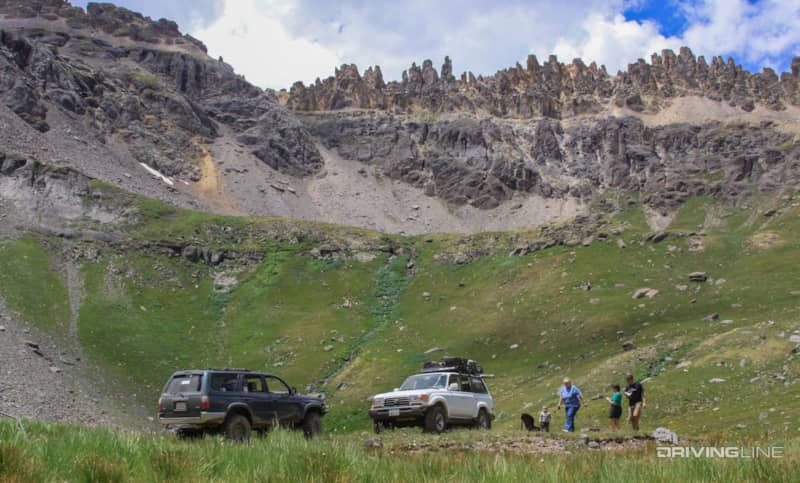 Hobby miners like these working the Mountain Top Mine dot the hillsides in Colorado. With the high value of the minerals these mountains are still full of (it's often said that primitive mining operations only got 10- to 15-percent of the riches in these hills), the number of active mining claims has exploded.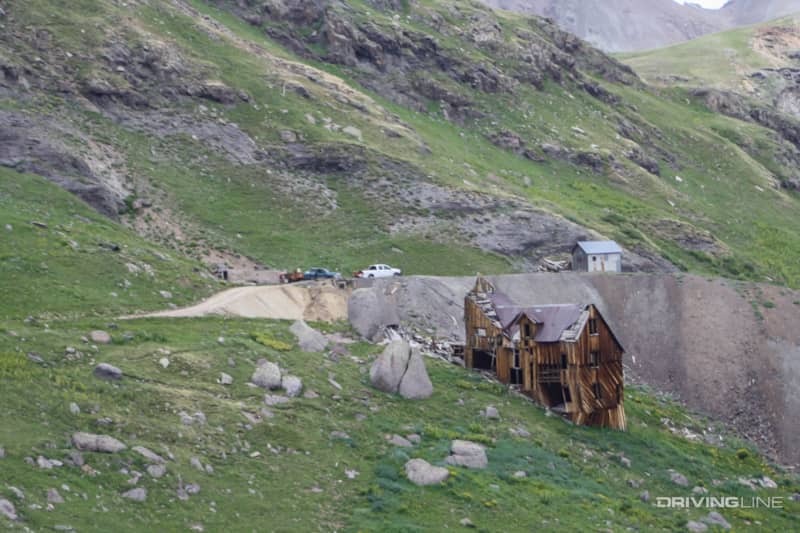 Now, that's quite the plumbing. Steam pipes and other chunky debris litters most mine sites. The early equipment was usually steam driven, which moved to electric later down the road.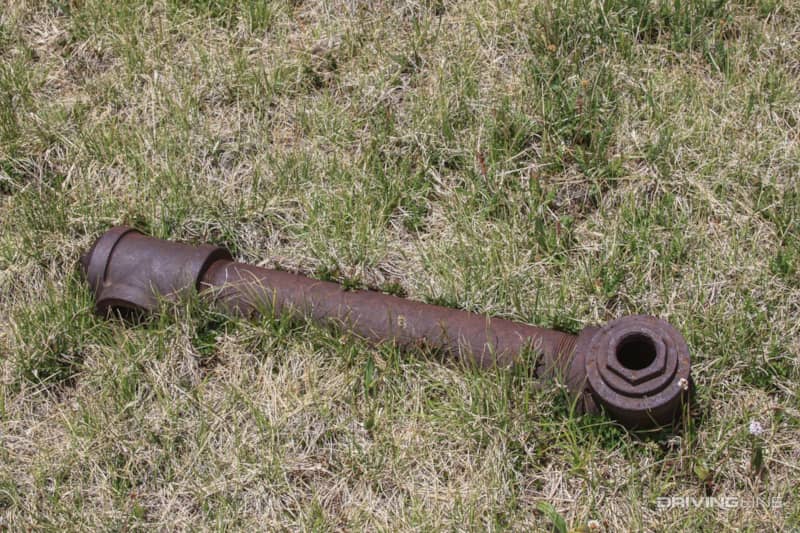 This quarter-million mile gen-three 4Runner has spent as much time off-road as on since the author enlisted it as a loyal trail machine.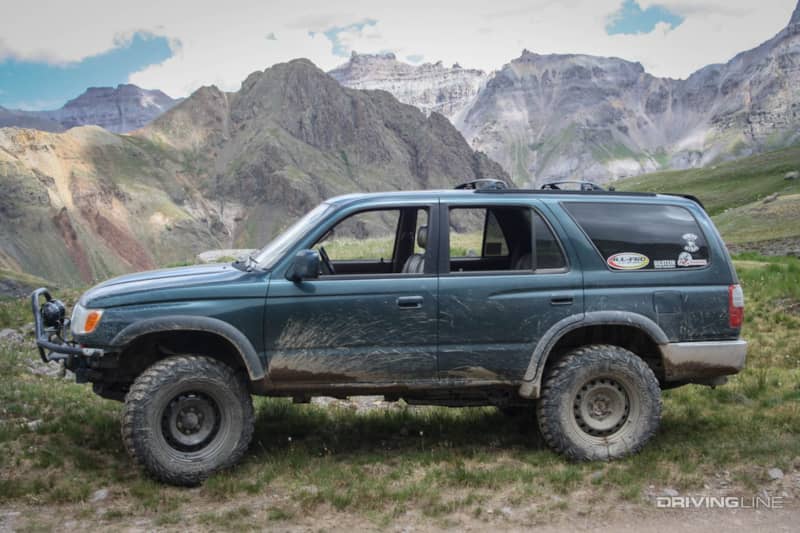 You don't get this sort of scenery without some effort. The Governor Basin checks in at more than 12,000ft. Imagine the poor souls driving a mule train up here. Rain made the departure more adventurous than planned. Camp Bird Road is visible in the distance.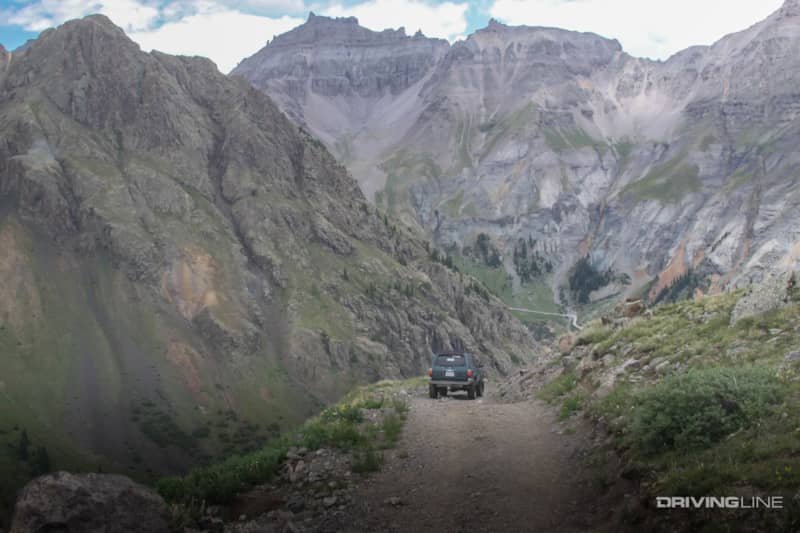 More than a few FJs were around for this week, on account of the FJ Summit being in town (more on that in a future story). We had to teach a few new 'wheelers uphill/downhill manners. Thankfully, the folks in this pic knew what to do.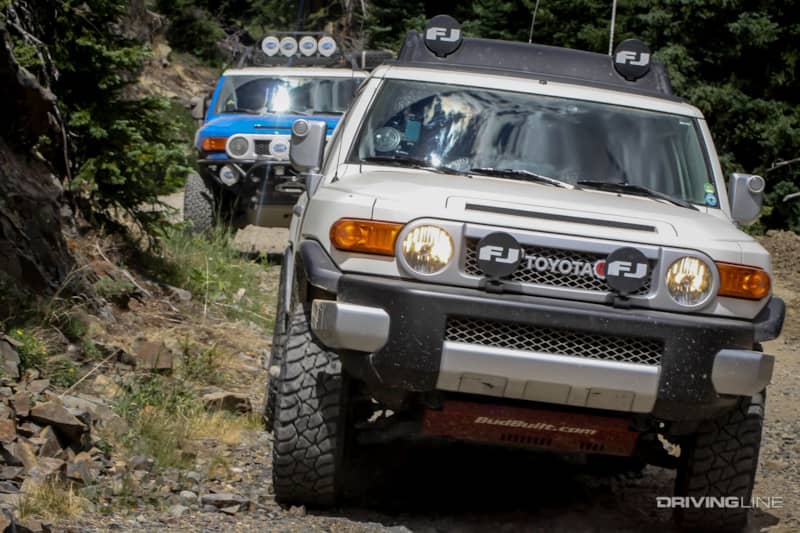 So many of these trails are quad and side-by-side friendly, particularly in National Forest land. Some towns, like nearby Silverton, have enacted OHV-friendly ordinances that allow limited use of OHVs in town.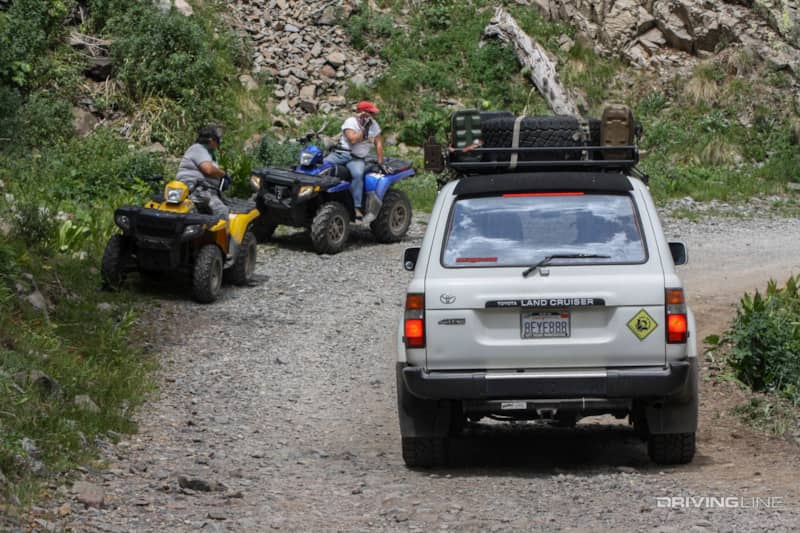 For your visualization. Don't count on electronic anything to guide you in or out, however. Find a map, buy a book and use your brain.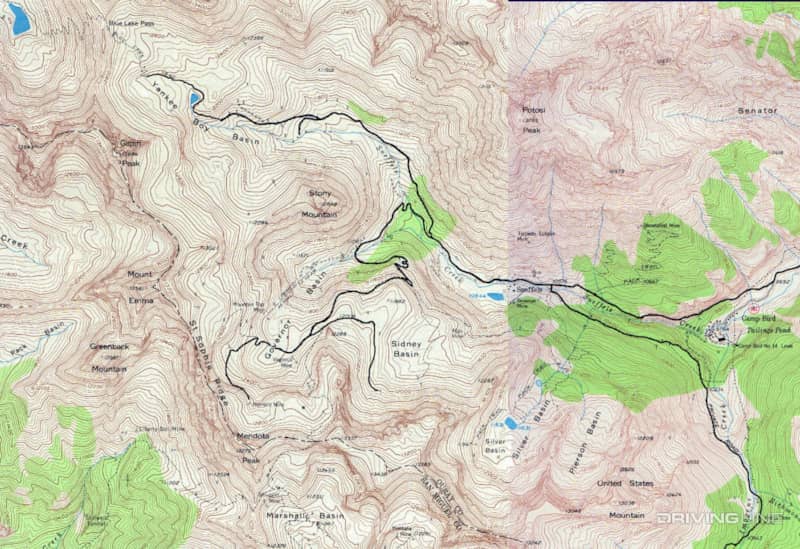 "But if I kill all the golfers, they'll lock me up and throw away the key!" These rock rats bite everything, including people, and will munch on your truck's rubber parts if they're hungry enough.