Lessons in Grip: Nitto NT05s Under a BRZ
When we last visited our 2013 Subaru BRZ project, we had upgraded to a new set of 225/75R17 Nitto NT05 tires, which we secured to 17x8 Revolts from MB Wheels. While we had put a few miles on the treads at that time, we've finally logged some substantial hours behind the wheel. From road trips to dodging cones at our local autocross, we've learned a lot about the NT05s and how they've changed the BRZ.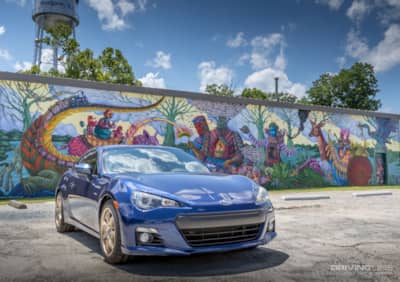 Moving from the OE tires to the wider 225/75R17s has made a noticeable difference in the car's cornering abilities. We spent a little time at a local autocross to see how much harder we could dive into turns and accelerate out. Since the NT05 has a 200 treadwear, it remains SCCA legal to use at sanctioned autocross events.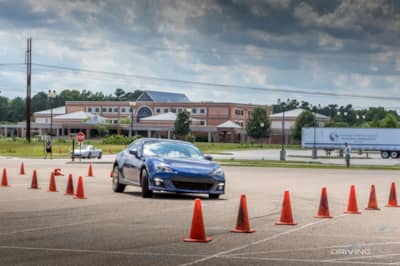 Without question, the car was lightyears better. Where the previous tires would allow the rear of the car to constantly step out, the NT05s kept the BRZ planted.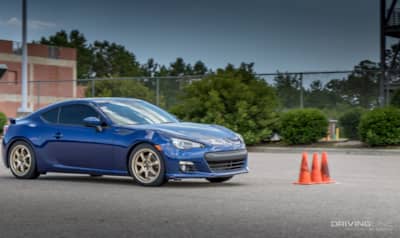 Adjusting the air pressure can make a noticeable difference. We found that for autocrossing, going with a bit more air up front helped tighten up the front of the car and reduce wear on the outer edge of the tire.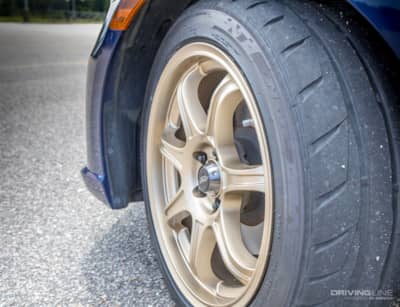 In terms of daily commuting, the tires have been wearing slowly and evenly. We haven't notice a change in fuel economy, nor have we had issues with driving the car in the occasional rain storm. We still prefer our Ridge Grapplers under our Raptor for inclement weather, but the BRZ's fuel economy is quite attractive when compared to the Ford's thirsty 6.2L V8.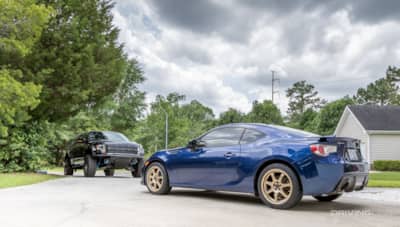 The BRZ is a car we'd define as buzzy, meaning mostly that it's not the most refined sports car we've ever owned. Despite that, we enjoy getting behind the wheel. Sure, the car could use some extra horsepower, but it's not absolute necessary to enjoy spirited driving.