Leveled Up TRD Pro 4Runner: Adding More Function to Toyota's Capable SUV
Introduced in 2015, the TRD Pro 4Runner was an attempt by Toyota to capitalize on an increased demand for factory off-road performance by long-time Toyota enthusiasts. Raiding the TRD catalog, the SUV was equipped with upgraded suspension, skid plates, TRD goodies, and unique single year colors.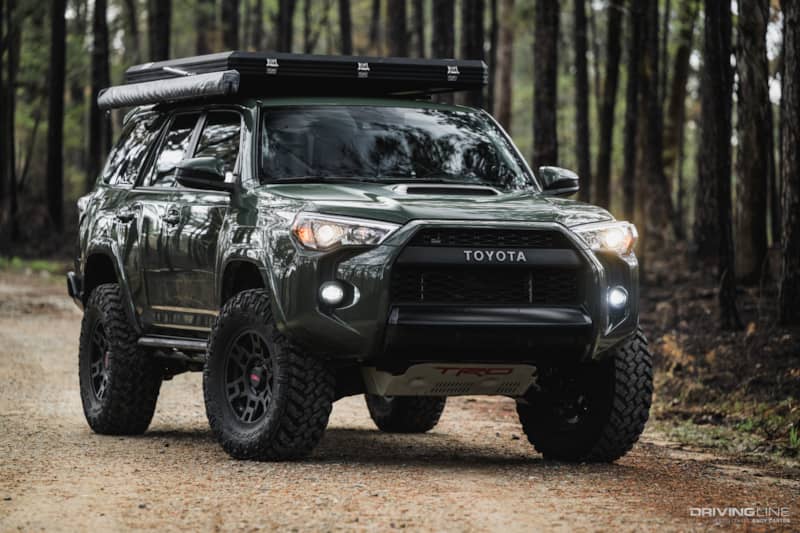 In 2020, checking the TRD Pro box gave you a non-metallic Army Green paint, Fox shocks, TRD-specific springs, a locking rear differential, multi-terrain select, Nitto Terra Grappler all-terrain tires, and revised front and rear bumpers. All in all, the TRD Pro 4Runner was a great way to get a vehicle that was trail-ready with a warranty.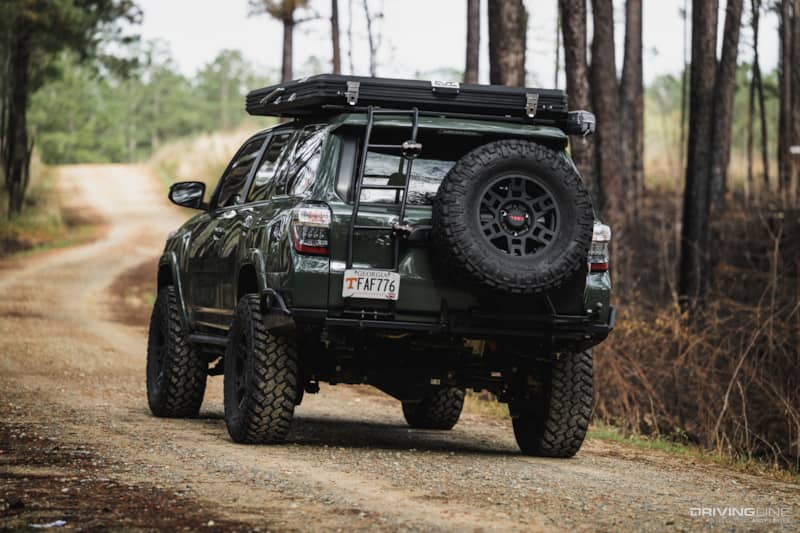 A Good Head Start
For owner Dustin Hunt, the TRD Pro represented a solid foundation for a more capable build. Coming from a 2002 Chevrolet Silverado HD, he wanted something small enough that he could take on narrow East Coast trails, but also comfortable and reliable enough to serve as a solid base for a mild overlanding build.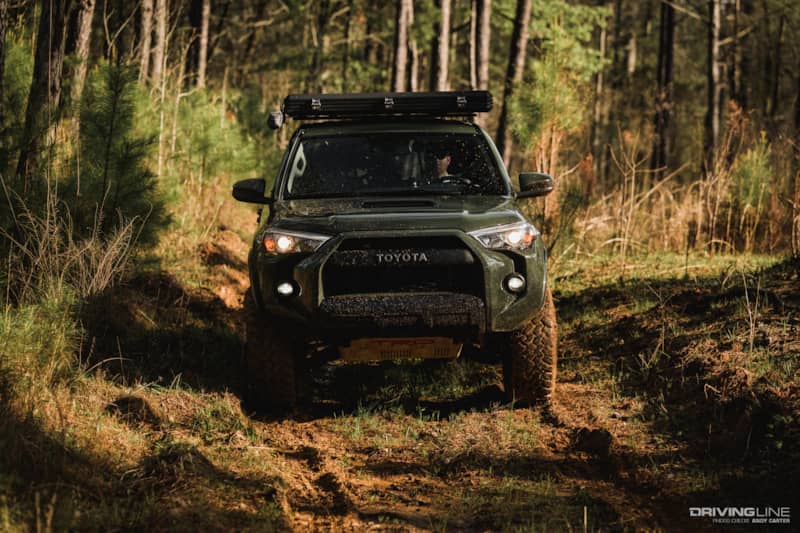 "My goal has been to build something that suits me and my wife's lifestyle but not look like a bolt-on mall crawler. We use and abuse this car all over the south east while jamming to Widespread Panic and the Grateful Dead. I've got 30k miles on [the 4Runner] and probably 10k have been on a trail."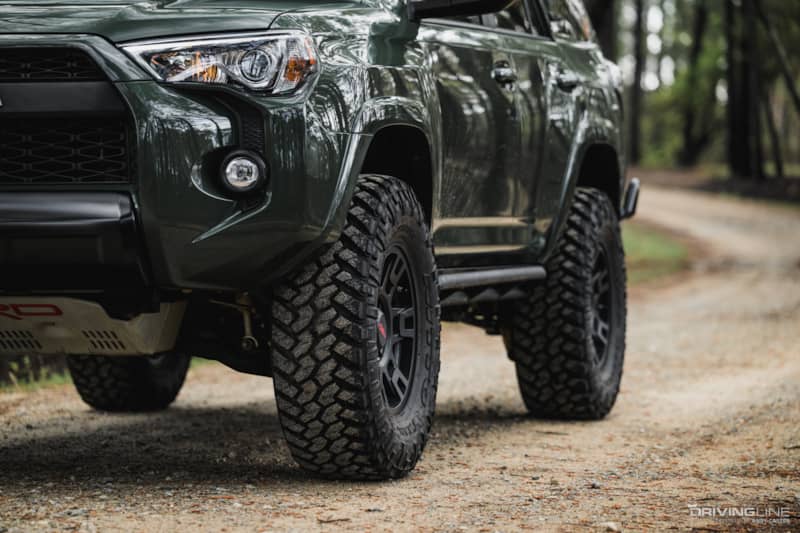 Breaking It In
Although most trails in the southeast aren't going to feature intense obstacles, Dustin has made a point to seek out the most aggressive paths he can find. "I broke off the OEM Predator steps the day I bought it on a trail in North Georgia. I'm glad I did so I could convince my wife we needed rock sliders which are a must if you do any rock crawling." By testing the TRD Pro at the limits, Dustin quickly found out what worked, what was worth keeping, and what needed to be sold off.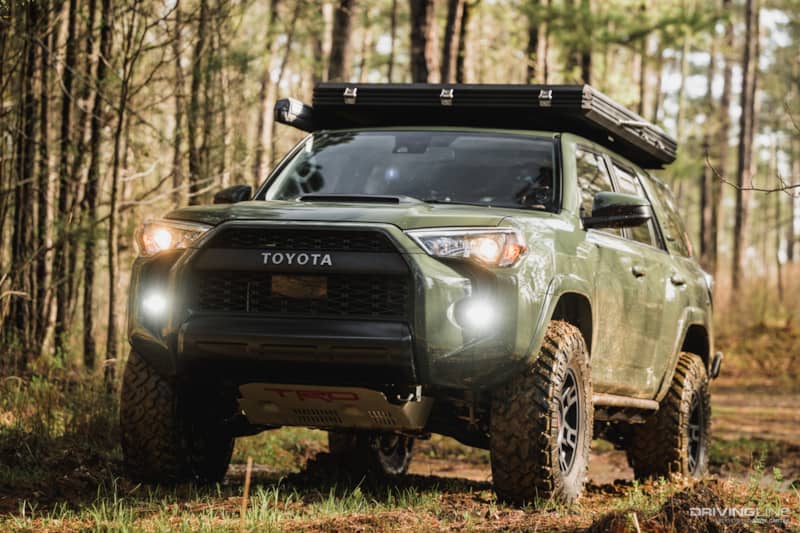 At 9,000 miles, the factory TRD Pro suspension was removed and replaced with the Ironman Stage 2 lift kit giving the 4Runner a 3" lift. The kit offers upgraded on-road dynamics, and dramatically reduces body roll while increasing stability with excellent off-road touring performance. The Stage 2 kit includes drop-forged upper control arms that allow for factory suspension geometry, making the modification a set-it-and-forget-it ordeal.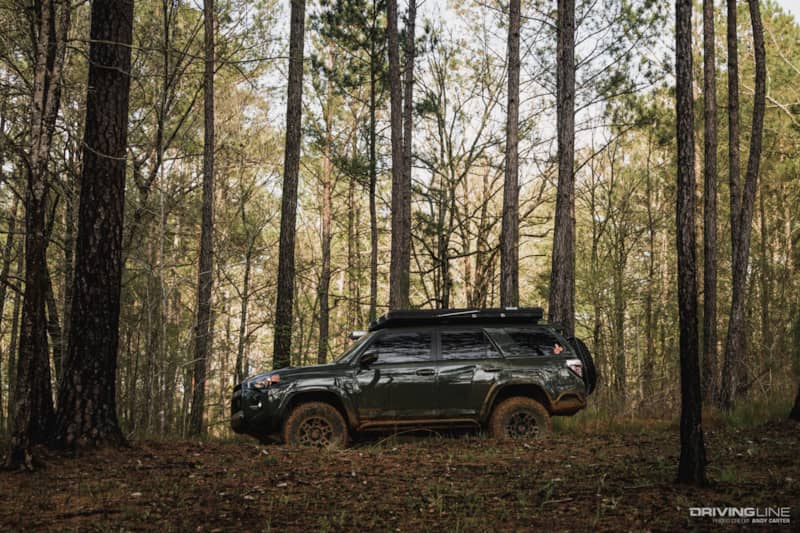 To replace the fragile OEM side steps, a set of custom rock sliders were installed, and a NguyenWorks rear bumper was installed to give extra clearance in the rear.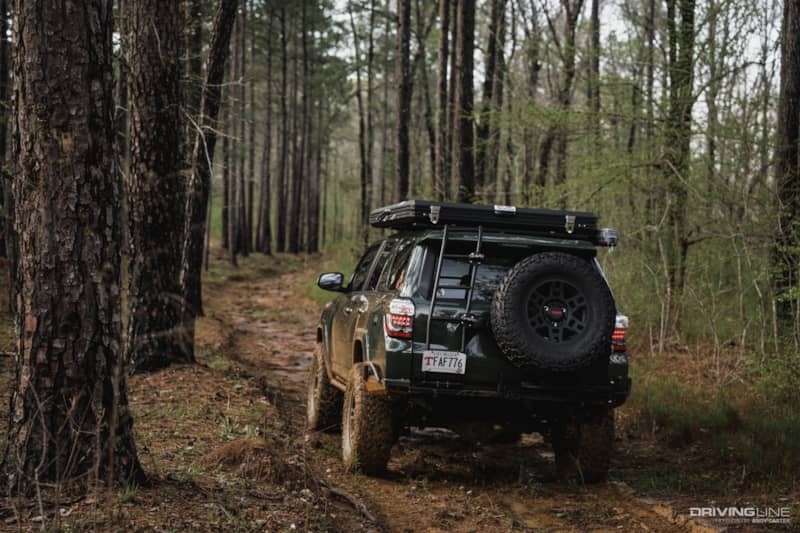 Nitto Trail Grappler Mud Terrain Tires
Dustin originally replaced the factory tires with a more aggressive set of all-terrains, but quickly found their limits. "A/Ts and mud just don't mesh well, and you can't avoid mud around here. We really struggled getting through the soupy stuff," he admits. Looking to his fellow trail runners, he set his sights on a set of 285/75/17 Nitto Trail Grappler mud terrain tires.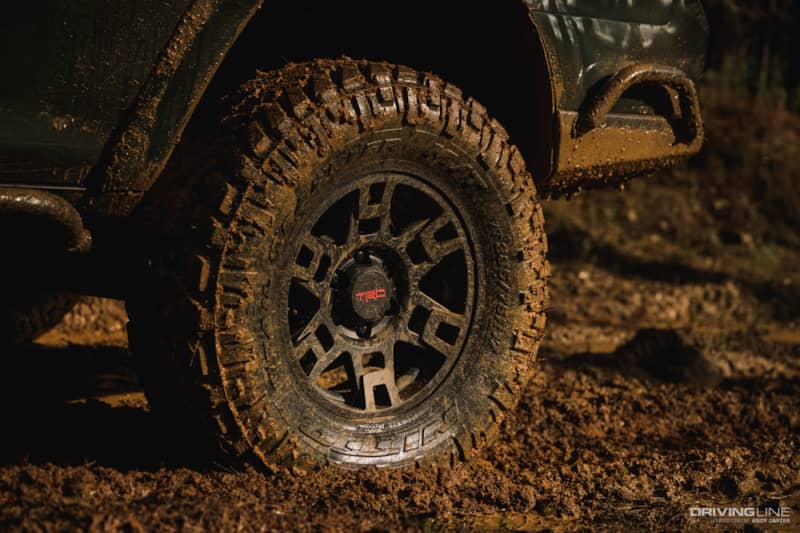 Even with a lift, however, the stock 4Runner body could not handle a set of 34" tires. By hammering the pinch welds in the wheel well and doing a body mount chop, the vehicle was ready to handle the larger setup.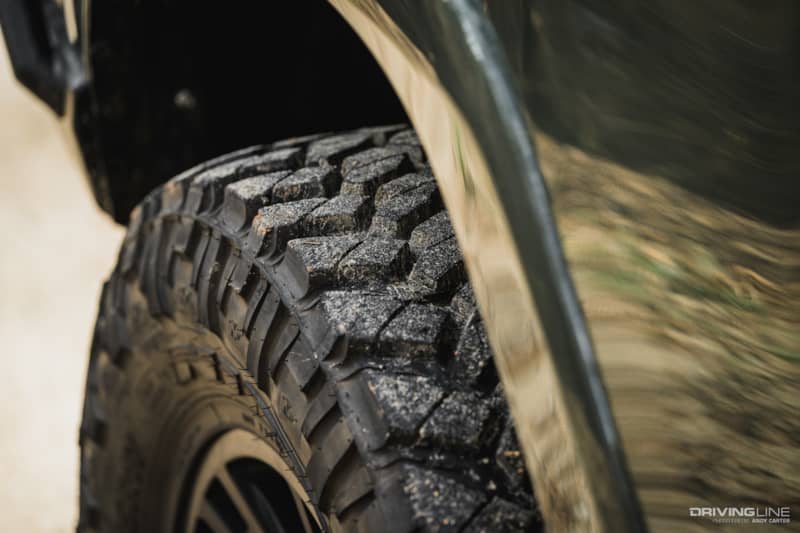 Although the Trail Grappler is one of the more aggressive off-road tires in Nitto's line-up, Dustin has found them to be a perfect match to the upgraded daily-driven 4Runner. "A lot of the people I ride with had the Trail Grapplers and swore by them, and they were making the muddy sections look easy while I had to get through with speed and a prayer. I'm much more confident going solo camping and off-roading with these tires. They shed the mud so well and grip boulders with ease. I had A/Ts before this but they just didn't cut the mustard for the excursions we go on."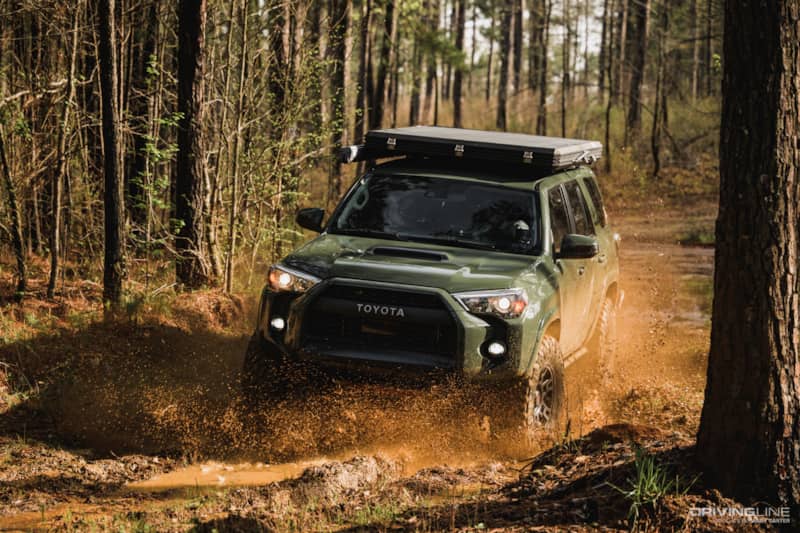 Overland Ready
For camping, Dustin was able to score a CVT Mt. Hood roof top tent on an annual sale that makes for a perfect place for him and his wife to rest after a long day on the trails. The tent is mounted on a set of Outgear Solutions low profile crossbars, and accessed via a Baja Designs ladder.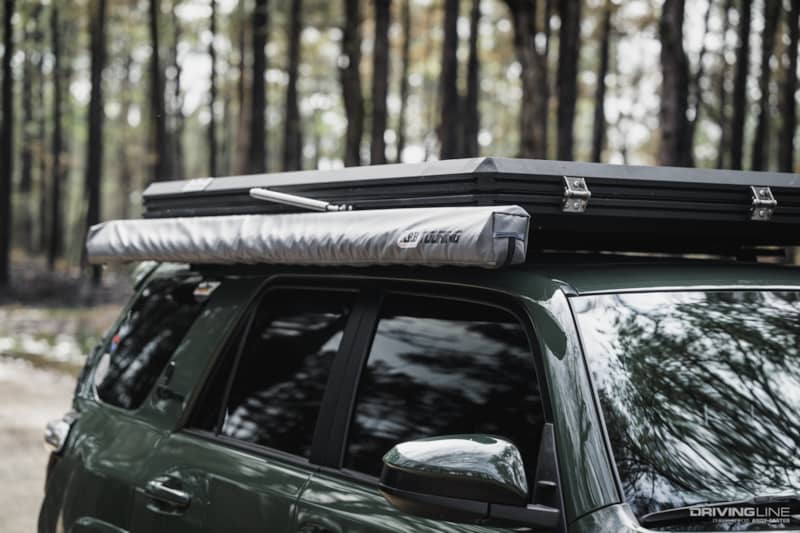 By focusing almost exclusively on the functional aspect of this build, he has created a perfect OEM+ version of the TRD Pro 4Runner. Nothing looks out of place or ornamental, and for an off-road focused vehicle, that's the ticket for a head-turning aesthetic. But while looks are hard to ignore, this is a vehicle that has been built to be driven.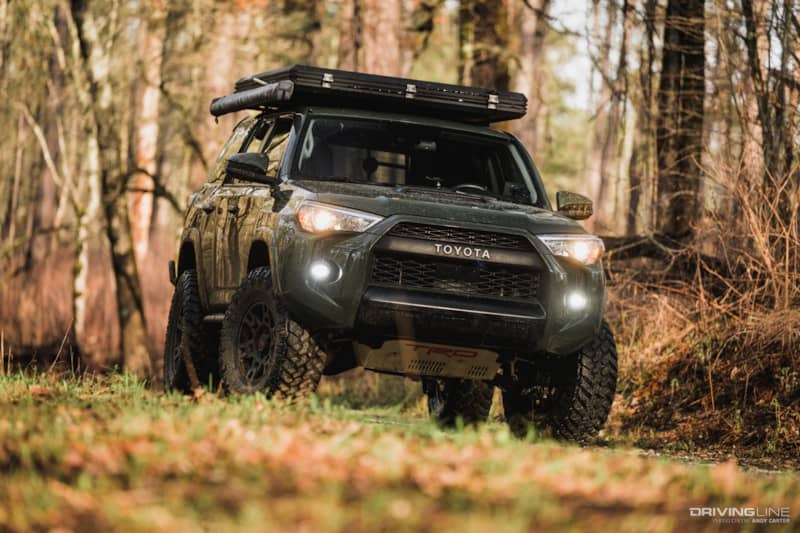 The TRD Pro provides a worthwhile head start to a purpose-built machine, especially as one of the few BOF SUVs left in the market. Dustin's modifications have taken it to the next level performance wise without sacrificing drivability or reliability. We'd say that's not only a victory for him, but for the overall success of the 4Runner platform in general.