Like Father, Like Son—The SRT Bees: Part 2, the Charger
In the previous installment of the SRT Bees story, we gave a little backstory as to how James Sr. came across his Yellow Jacket Challenger Hellcat, but there's one detail that was left out. When James Jr. and Sr. made their way to the dealership to pick up dad's new ride, there was another Hellcat parked in the showroom: a 2017 Charger Hellcat in a matching Yellow Jacket colorway.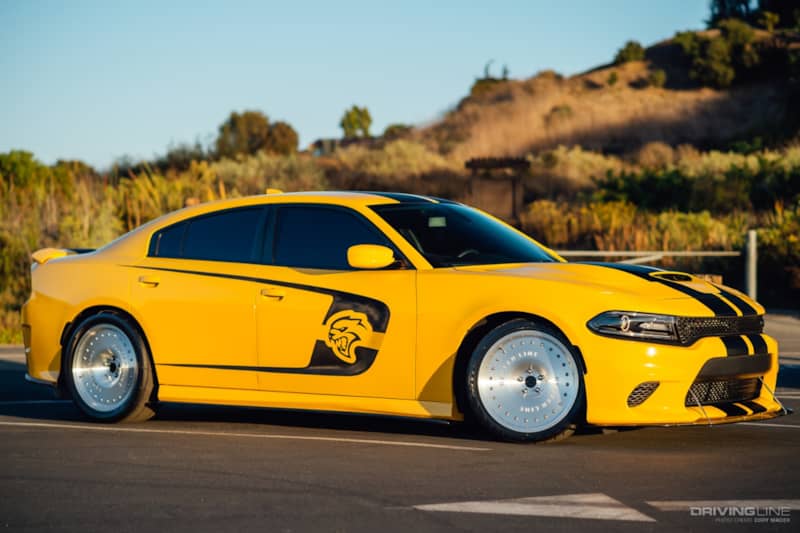 At the time, the asking price for the Charger was over $90,000 and way outside the budget of both father and son, but they were patient. As time passed the price dropped and the Charger was moved from inside the showroom to out in front of the building, then from out in front of the building to the traffic-facing exterior of the lot, waiting for anyone to come adopt this bright yellow hellcat. Eventually, the price was right and James Jr. was able to afford a matching Hellcat to his father's Challenger, thus creating the SRT Bees duo.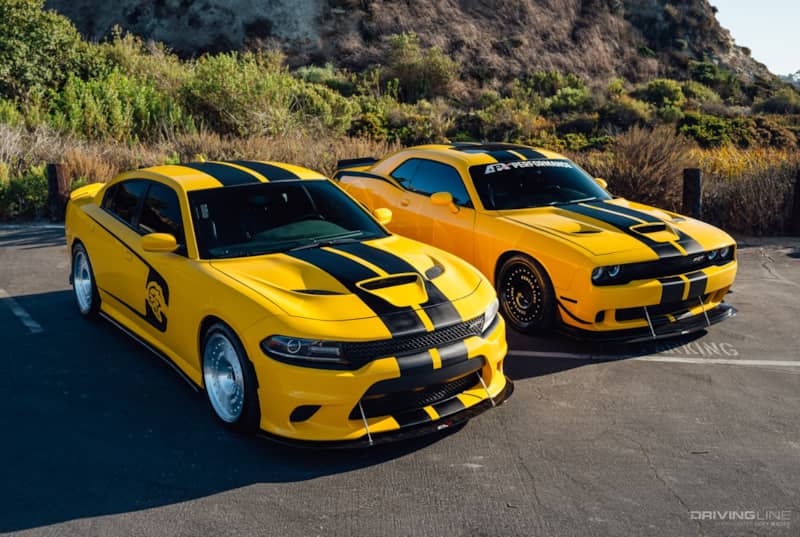 Many of the styling queues from Sr have been passed down to Jr, not the least of which is the killer pairing of the 20" x 9.5" Centerline LP2s wrapped in 295/35R20 Nitto NT555 G2s tires up front meaty 315/35R20 Nitto NT05Rs out in back.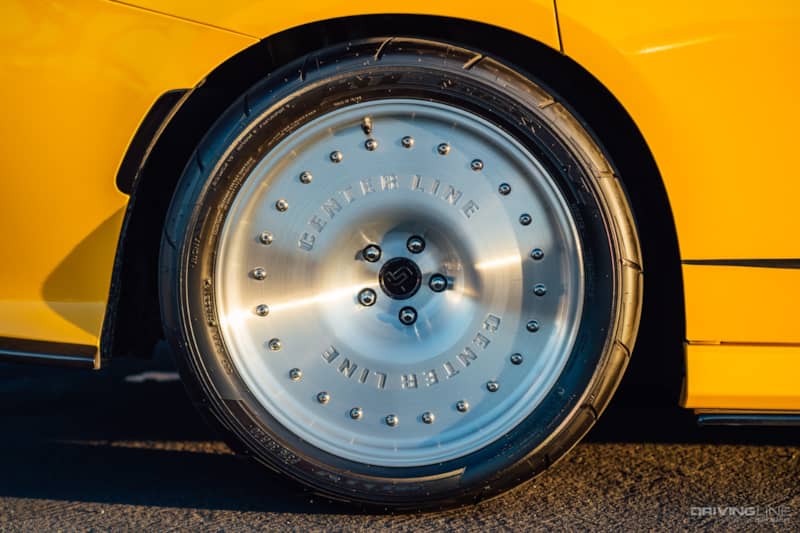 The Charger has a slightly more subdued look when it comes to the carbon fiber aero, however. With just the APR Performance front splitter defining a strong jawline underneath a blacked out grill and carbon fiber racing stripes, it's still more than enough to get the point across.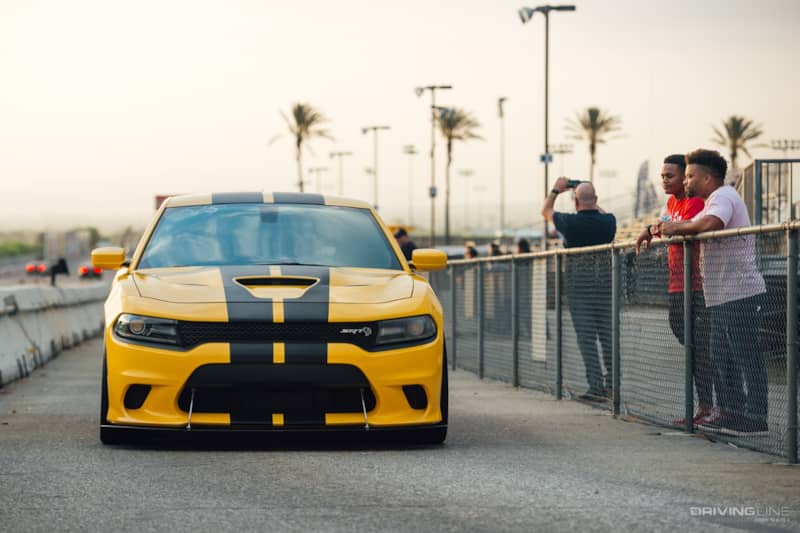 Down the side is another modern twist on a classic design, with the Hellcat being worked into a reversed "C" quarter panel stripe found on the Dodge Coronet Superbee.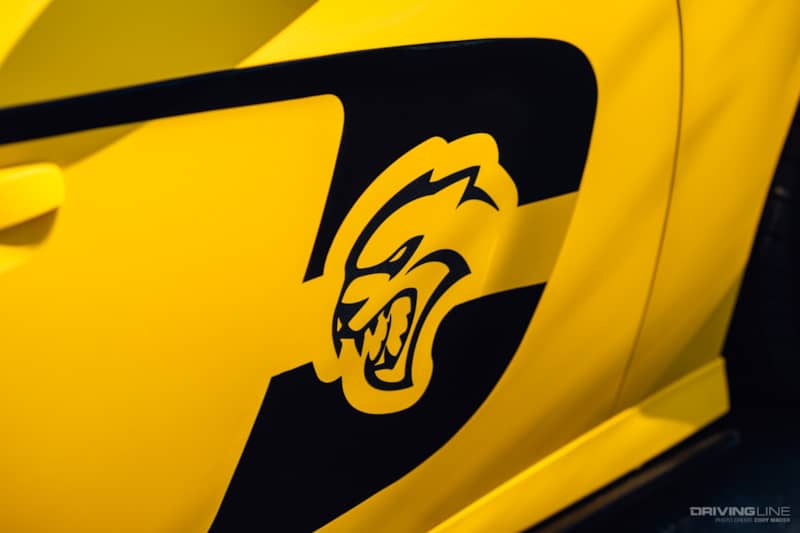 Under the hood, the pairing grows stronger with a matching American Car Craft stainless steel engine bay, hood cover and AFE Power Magnum Force Stage 2 XP cold air intake—just like pops.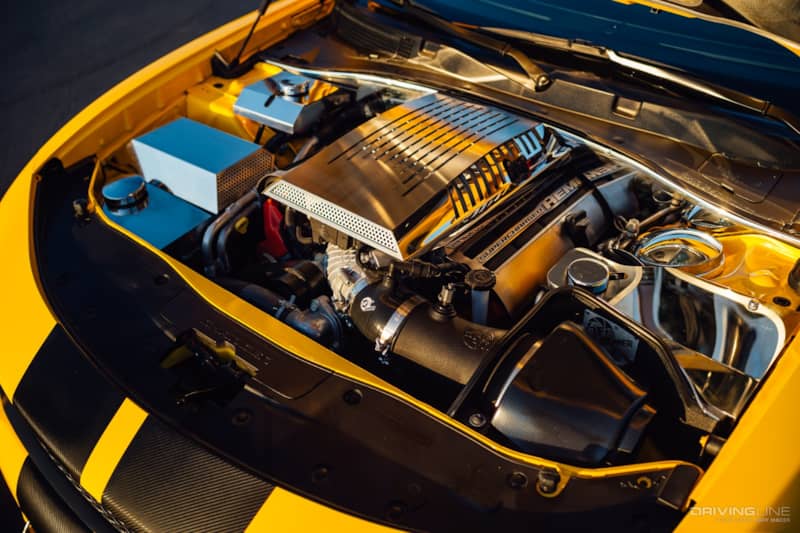 Look up while under the hood, however, and find a neat little easter egg: one of the original sketches from the SRT Team's mock-up of the Hellcat emblem, a smirking devilish bobcat with "SUPERCHARGED" beneath it.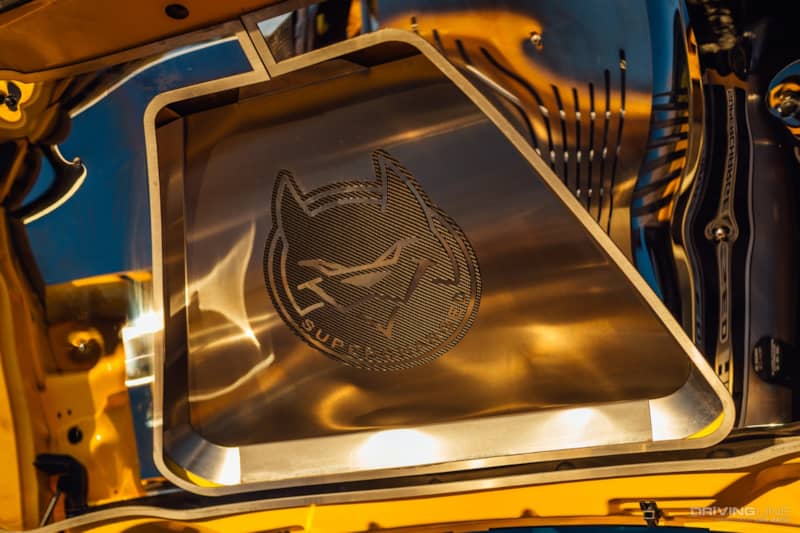 Oracle Lighting Halos, demon eyes, under glow and engine bay lights can be found on both cars, keeping the focus on the bright yellow cars well after the sun dips below the horizon.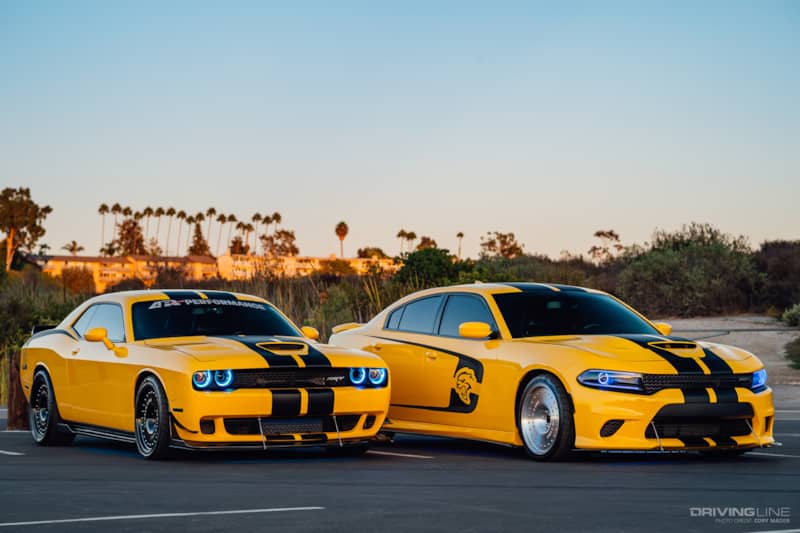 While both members of this father-son team have jumped right in with modifying their respective rides, make sure to give them a follow on Instagram (@SRTBees) to keep up with their latest moves and appearances!
For more shots of James Jr's Charger, check out the gallery below!