LS V8 High Performance Guide: Everything You Need To Know For Your Next Engine Project
GM's LS family of V8s is one of the most popular choices for engine swaps, hot rods, and custom car and truck projects of almost every kind. With a vast and deep aftermarket it's become cheap and easy to modify these motors for more horsepower if you decide that the stock output provided by Corvette and Camaro-sourced motors isn't enough to get you excited.

Given that Chevrolet and GMC also manufactured millions of trucks with LS engines under the hood, it's not at all difficult to find one to start playing with — or, on the flip side, find a truck with an LS already installed from the factory so you can start building your 4x4 off-road rig.
We've put together this resource that includes everything you could ever want to know about the LS V8 family.
Getting Started In The LS V8 World 
Looking for a quick reference that guides you to the production years, vehicle availability, and technical information associated with each of the Gen III and Gen IV LS V8 engines? 
Beginners Guide to Buying an LS V8 Engine includes a full listing of each LS offered by Chevrolet, GMC, Buick, Hummer, Pontiac, Cadillac, and Saab, as well as their history, specifications and engine codes.
Deep Dives Into The Most Popular LS V8 Engines
The devil is in the details when it comes to selecting and then building the most popular LS motors for more horsepower.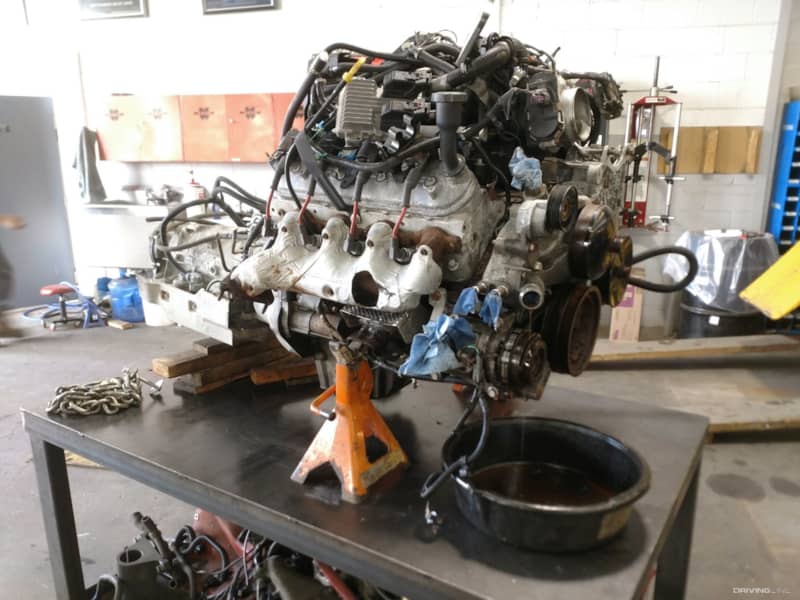 Our in-depth series of articles focus on each of the most commonly-selected LS platforms used in high performance applications, swaps, and projects.
5.7-liter LS1 Gen III. This article focuses on intake, cylinder head, camshaft, piston and connecting rod, and fuel injector choices.
6.0-liter LS2 Gen IV. This article includes intake, camshaft, cylinder head, and fuel system upgrades.
6.2-liter LS3 Gen IV. This article discusses camshaft, intake, fuel system, AFM/VVT delete, and header improvements.
7.0-liter LS7 Gen IV. This article outlines intake manifold, camshaft, cylinder head, and rotating assembly modifications.
6.2-liter LSA Gen IV. This article examines pulley swap and snout porting, cylinder head, fuel system, forged piston, and camshaft availability.
Considering An LS V8 Swap?
Whether you want to upgrade your daily driver, add more power to your truck, or modernize a classic with more power and greater reliability, these guides will help you choose the right LS motor for your project and provide you with insight on what the process is like from beginning to end.
To Engine Swap Or Not To Engine Swap? We run down the pros and cons of adding modern power to a classic truck by way of an LS engine, and walk through the process of choosing which engine is most appropriate for your particular application.
How To Buy A Good Motor For Your Engine Swap Project. You need the best-condition LS that your budget can afford. These tips and tricks will show you what criteria you should use when selecting a V8 for your swap, and how to make sure you don't get burned buying a hunk of junk.