Performance Roadblocks of the LS7 V8: 4 Upgrade Tips For Moving Past Stock Horsepower
The LS7 is the largest displacement member of GM's LS engine family, and it is an absolute beast right out of the box. Rated at 505 hp and 470 lb-ft of torque, this 7.0L unit was offered in the Chevrolet Corvette Z06 from 2006 to 2013, as well as the 2014 and 2015 editions of the Chevrolet Camaro Z28.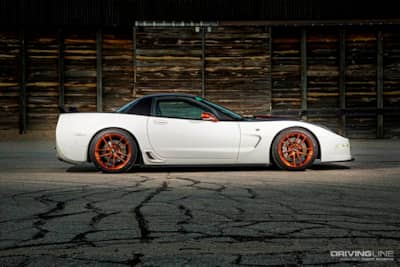 The LS7 was the ultimate evolution of the Gen IV LS architecture, and as such it's become a target for racers seeking a reliable platform for big power builds. There's a lot of overhead locked up in the all-aluminum LS7, and with the right power adders 1,000 hp is not unheard of.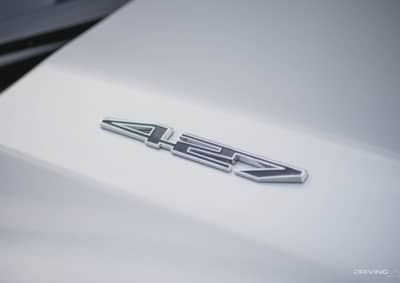 Even naturally aspirated versions of the 7.0-liter engine can benefit from a number of relatively easy upgrades that unlock its full potential, especially when you go beyond the basic bolt-ons of exhaust, cold air intake, and headers. If you're the kind of person who's not satisfied with a 500 horsepower engine, then here's out how to blow past the performance roadblocks of the LS7 and uncork more than a few extra ponies.
Performance Roadblock #1: Intake Manifold
Surprisingly, General Motors was somewhat conservative when it came to the LS7's intake design. Yes, it's the best factory LS intake manifold ever produced, and it can handle as much as 700 horsepower on the right build. That being said, a move to an aftermarket intake from a company like FAST or MSD can easily add as much as 30 additional horsepower to the wheels, especially if paired with a larger 102 mm throttle body (compared to the stock 90 mm setup).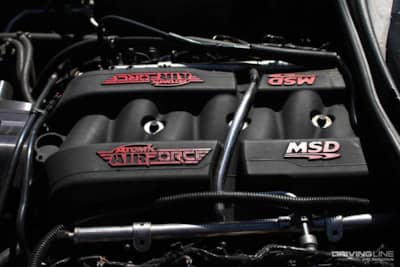 As with any intake upgrade, you'll want to be cognizant of where, exactly, that extra grunt manifests itself. The stock manifold doles out torque across almost the entire rpm range, and if you want to maintain that feel (and boost to as much as 45 horsepower or more, depending on supporting mods), you're going to be looking at a tunnel ram setup that won't fit under the hood of a Camaro or Corvette.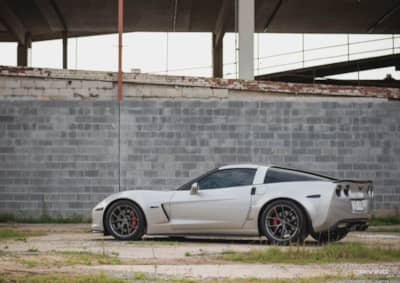 If you're looking for more low-end torque, stick with an intake featuring long runners, with higher rpm breathing maximized by a short runner design.
Performance Roadblock #2: Camshaft
You'll never find an LS performance guide that doesn't highlight just how responsive these engines are to camshaft upgrades, and the LS7 is no exception. You can add as much as 100 horsepower to the wheels if you are willing to tolerate the finicky idle and poor street manners of a 250 degree duration cam. Of course there's considerable middle ground to cover between the stock 210 degree cam before you get all the way to a vacuum-killing lope, so figure out exactly how you're going to drive the vehicle your LS7 is sitting in and plan your cam installation according.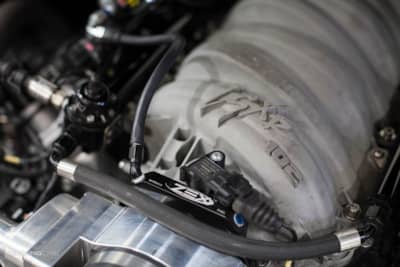 Remember to make the required supporting valve train modifications—valve springs, upgrading the rocker arm trunnion bearings, titanium retainers—when you decide to go with an aftermarket camshaft
Performance Roadblock #3: Cylinder Heads
The LS7 cylinder heads feature rectangular, rather than the cathedral ports found on earlier LS designs. The engine itself was developed from the 427 cubic inch motor found in the Corvette C5.R from Chevrolet's factory racing program in the early to mid-2000s. As such, the LS7's heads crib a lot of hard-earned track knowledge: large valves with a 12-degree angle, titanium intake valves, sodium-filled exhaust valves, and the ability to support roughly 7,000 rpm.
It's an excellent design, with one well-known 'weakness'—the exhaust side doesn't flow nearly as well as the intake side (220 cfm versus 370 cfm).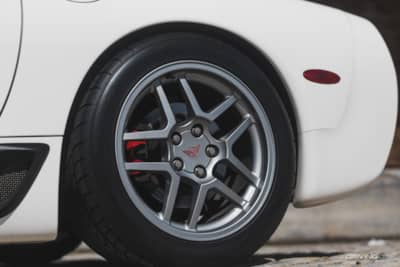 There are generally two options, with the first being a full port and polish of the heads, and the second to make the move to a better-flowing aftermarket design. Either should be able to get you past 400 cfm (intake) and 250 (exhaust) at a 0.700 inch lift on a well-built motor. If you do decide to stick with stock and port, make sure to replace the factory valve guides as they tend to wear more quickly than in other LS designs.
Performance Roadblock #4: Rotating Assembly
You're safe for up to 1,000 horsepower on the factory LS7 block, and a naturally-aspirated build is unlikely to challenge those limits. If you want to add some insurance on your way up to that limit, however, you'd do well to invest in forged pistons once you've crested 700 horsepower. Move much past that mark and the cast factory units are known to start cracking, as the hypereutectic pistons in the LS7 are there primarily to prevent piston slap during cold start-up (reducing the number of service advisor visits from unhappy owners), and to lower emissions due more rigid cold tolerances.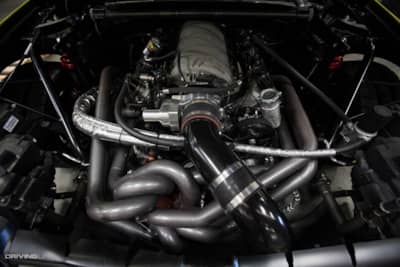 Steel rods are also a popular upgrade for anyone considering a turbo or a supercharger in their future, or anyone who has installed a forged crankshaft, despite the stock titanium rods capable of handling up to 850 horsepower worth of stress. They're not necessary to run the forged pistons mentioned above, which means you can save some money and get you good value out of the existing (and lightweight) titanium units.