Making The Gavel Come to Life
Following the build coverage of Jason Scherer's innovative new ULTRA4 car, The Gavel - we had Michele Dallorso create a Car-Toon of it which we shared with you here on DrivingLine last week. After seeing Jason's build through it's first race, MetalCloak Stampede, we thought it would be cool to see behind the scenes into Michele's Car-Toon making process.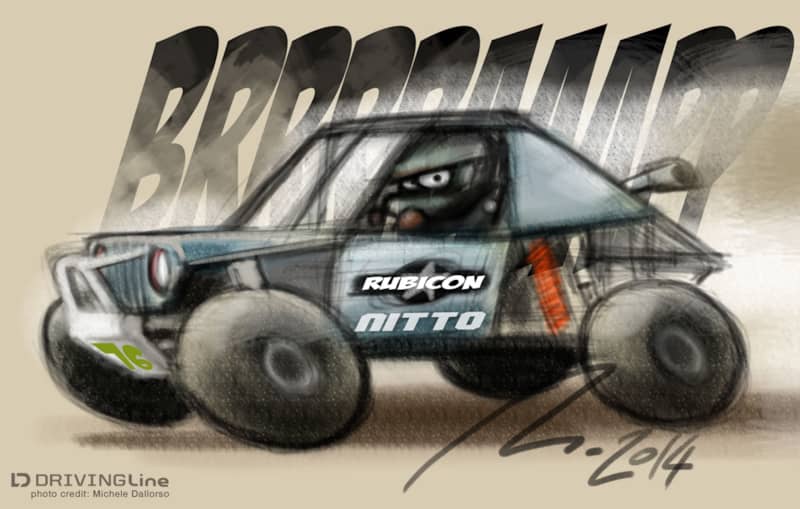 He starts off by sketching out some concepts...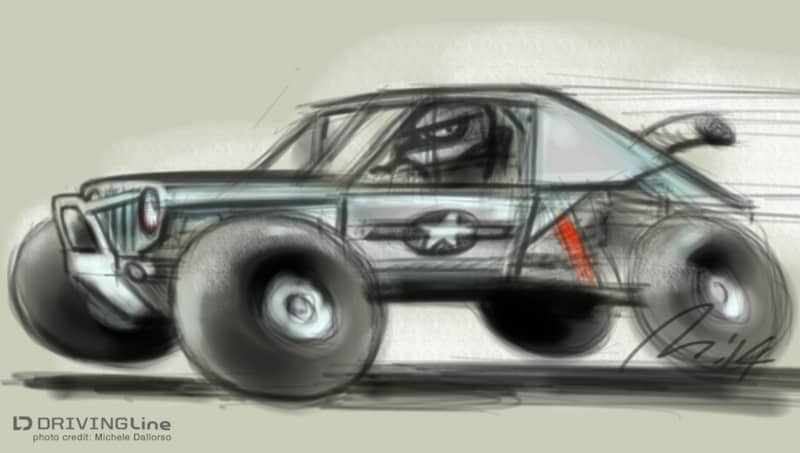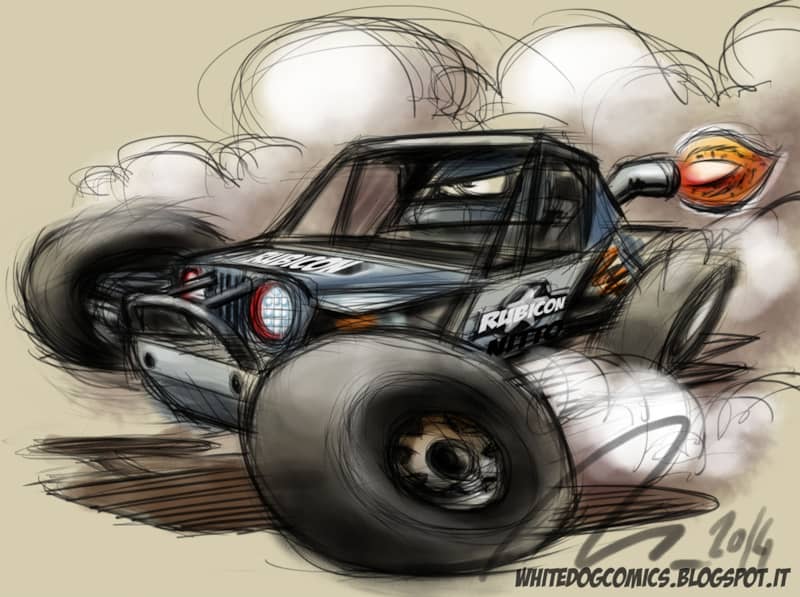 Once he finds the composition he likes...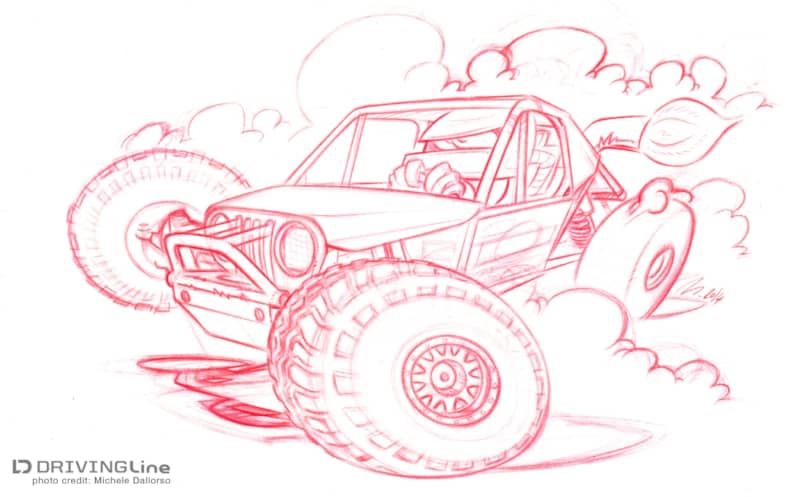 Michele then sketches a more detailed pencil line art sketch. Eventually that gets digitally painted and you get the final result (wallpaper downloads included in the original post also!)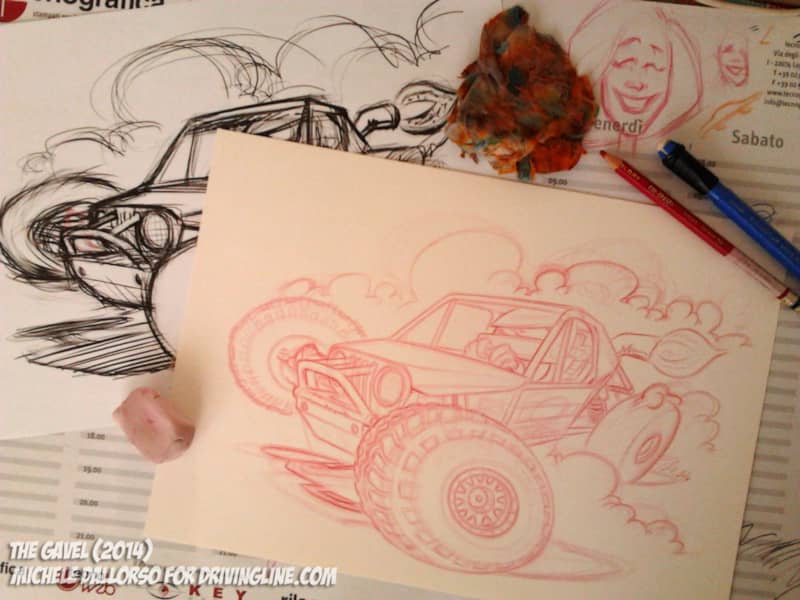 What do you think? Do you want to see a monthly Car-Toon strip here at DrivingLine?!?