Master Class: Built Not Bought With Buddha Concept Designs
In a world where too many people too easily install parts they ordered from a catalog and call it day, Long and Jim Le of Buddha Concept Designs (BCD) in Buena Park, California, aren't afraid to break the rules. Some of BCD's recent work include Ruby, the music video-famous RX-7, and Yogi's GT-VIP style GS, but this custom fabrication shop originally started out building motorcycles.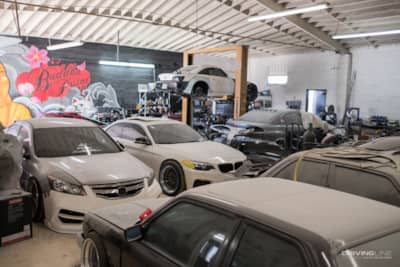 While staying low-key to the mainstreams, the passion they have is evident with the reputation they've built in the quality of their work and honesty with their customers. When I asked if they had any tips for people want to do one off work on their vehicles, Long simply responded, "We're just f***ing idiots."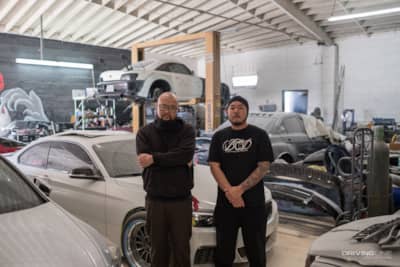 After a lengthy conversation and a quick tour around their humble shop to see some of the flawless work they do, I could easily feel the raw passion they had to just do what they do. The vibe was very matter of fact, and I respected them a lot for it. From concept design to custom fabrication and paint, if there's anyone I would take advice from for a truly custom build, it's these two f***king idiots.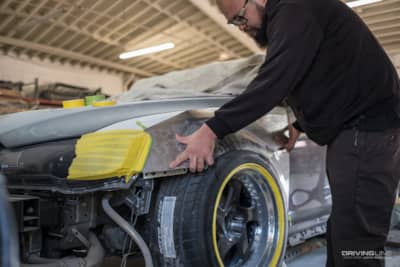 1. Don't be afraid to be different.
Build for yourself. Do what you want to do, and don't worry about the instant gratification. Look at others for inspiration and ideas, but don't get the exact same kit and the exact same wheels because they got 1,000 likes on Instagram.
2. Have thick skin.
Everyone and their momma will want to give their opinion on what you've built. Some will be positive, some will be negative, but who cares? At the end of the day the only opinion that matters is yours.
3. Appreciate it all.
To appreciate your own custom work, start by appreciating others' too. Whether it's your style or not, someone put in the time, hard work and passion on that project. Learn from it, every aspect; you never know how it might apply to your own work.
4. It takes teamwork.
Hard work is…hard. You might be great at bending that piece of sheet metal, but your partner is better at coming up with the design. Don't do it all on your own; play to each other's strengths to produce the best quality product. 
5. The best ideas come when you're sitting on the toilet.
Pretty straight forward, and I tend to agree. 🚽
We hope this puts you in the right mindset to tackle that custom job you've been putting off. Don't forget to check out other tips from the pros!