Master Class: 5 Car Building Tips From the Ringbrothers
Deserving a portion of the credit for the birth and popularity of the "restomod," the  redefine the classics with off-the-hook creativity, precision and performance. Whether laboring in the garage or choosing a shop to build the car of your dreams, here's the top tips from Mike Ring of the Ringbrothers:
1. Get a professional rendering done.
While many people think renderings are an unnecessary cost, if you're putting significant investment into a car build Mike says, "A rendering can save you so much money. Think of it like building a hoe. You've got all these ideas but as you build you only see pieces and not the full picture. Parts that look cool separately, may not go together cool. Spending the money on a plan and having a cohesive vision right from the beginning is money well spent."
A good artist will be able to make recommendations for what modifications work best and in the end, provide you with a snapshot of what you're working for. "Even though it's a couple thousand dollars, a rendering is really worth your money," advises Mike.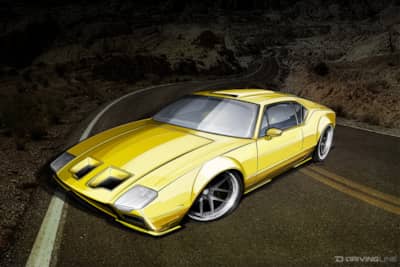 See more of the design notes and renderings from the Ringbrothers "ADRNLN" build.
2. Do your homework.
"Do your homework – from suspensions to engines and almost every single part you're going to buy," encourages Mike. "A lot of people go out and try to get free stuff, but if you build a car just based on what products you can get for free it probably isn't going to be the car you necessarily want to end up with." Research needs to include not just what you like, but how it goes together with what else you're using, what other modifications it may require, as well as the reputation of the company you're purchasing it from. "Instead of mismatching everything, be sure you have a way to go back to somebody and that they'll stand by their product and provide help when you need it. You will need help in these builds, we all do!"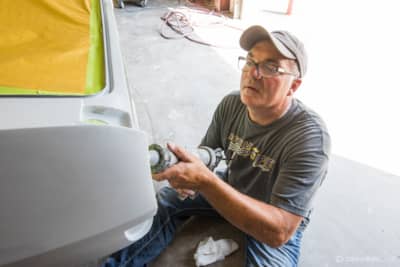 3. Build towards what you'll use.
Plenty of guys come in saying they want high horsepower or 4-link suspension when, in reality, it's something they're never going to utilize.
"Know how you want to use the finished car and choose parts accordingly," Mike recommends. While a 1,000 hp power plant may give you bragging rights, when it comes to driving it, chances are you'd be happier, pay less money and do less maintenance on a far milder engine build.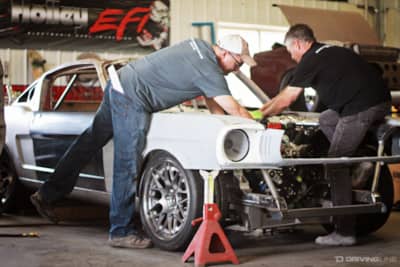 4. Don't get stingy on interior.
"I think interior is a big downfall of many builds. It's the last thing people consider. We're always seeing these $300,000 builds where the owner has left only $10,000 for interior," warns Mike. "You're not going to get anything that will match the level of the rest of the build for that money. Put money for the interior in your budget from the start." 
5. Shop wisely.
Few of us have the tools, time and know-how to execute a build to the caliber of the Ringbrothers and so need to choose a shop to build it. Call around to reputable shops, don't be afraid to give them your budget number and check their references.
"Many of our builds have been failures that have come out of other shops," cautions Mike. "If you've got someone who tells you they can do a complete build for under $100,000, take off running, because it's really not possible if you're paying for labor. There are a lot of shops that want to do it, and I think they honestly think they can for that amount of money, but once they're into it they realize that they can't. So what do they do? They stop working on it until the owner gets so frustrated and pulls out the car."
In the end that wastes time and money, as well as being super frustrating. Instead, be realistic from the beginning on what level of build you're aiming for and can afford.
"We've had a lot of people that we've scared away with our initial price tag who we end up seeing later after another shop hasn't been able to work to their initial quote," recounts Mike. "I think a lot of people really want to do this and have no idea what it takes, truly."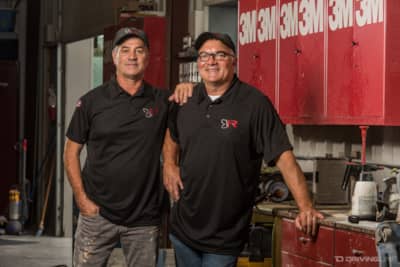 Connect with them at Ringbrothers.com.
(Photos courtesy of Ringbrothers)