Mitsubishi Owners Day 2017: Loyalty Inside Their DNA
In today's digitally and socially connected age, with marketing-focused consumer data streaming in from more sources than ever before, there's a huge importance to brands in gauging the loyalty of their customers. Here's one way to do it: Throw an annual enthusiast event for owners of some of your most awesome — albeit discontinued — products, and see who continued to show up. Next, if you're Mitsubishi, throw yourselves a big party, because after 100 years in the business and nearly 10 years since the launch of the last-generation Evolution (everyone's favorite Mitsu), your loyalists are still coming out in record numbers.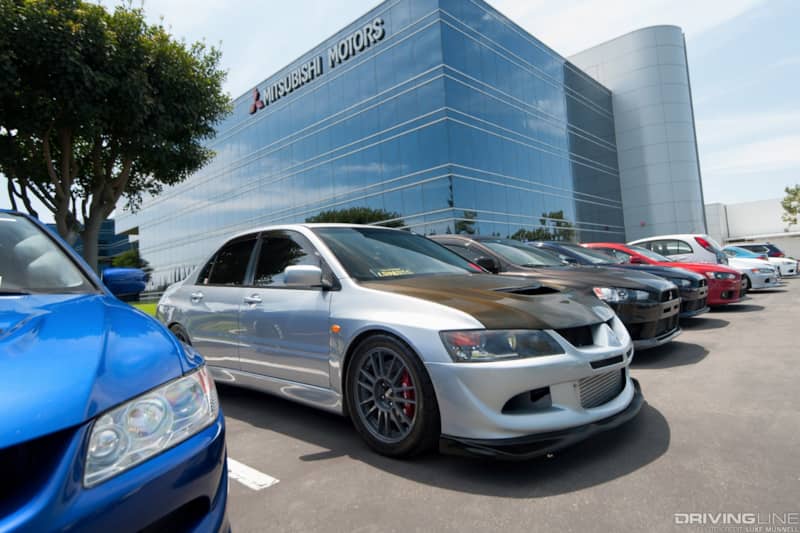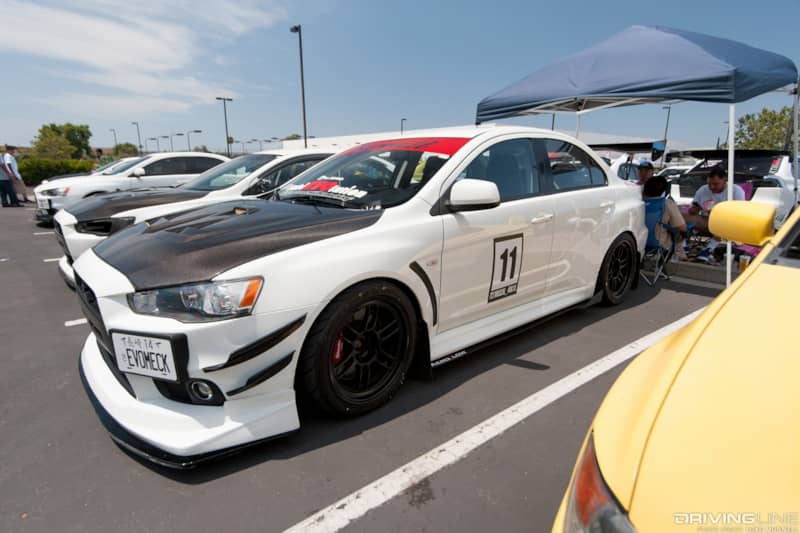 The 12th annual MOD (as it's become known) was recently held at Mitsubishi Motors North America headquarters in Cypress, California, and just as in years past, it reasserted itself as the single best place in the nation to see any one — or several hundred, including general parking — of your favorite Mitsubishi cars all in one place.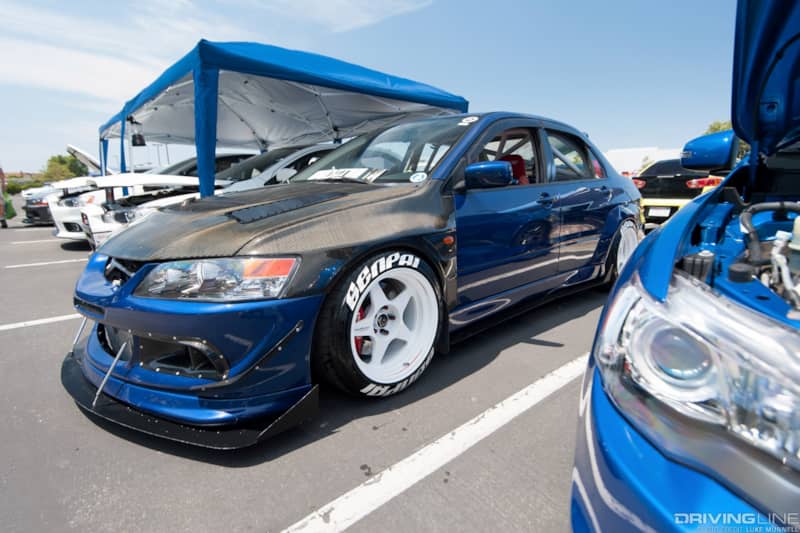 It goes without saying that Lancer Evolution models by far owned the largest presence in the show, as they do every year. EVOs VIII through X could be found filling rows upon rows, upon rows of Mitsu HQ's parking lot, with even more taking to surrounding lots throughout the day. But what really continued to impress is how, as a whole, tuned versions seem to get better and faster each year.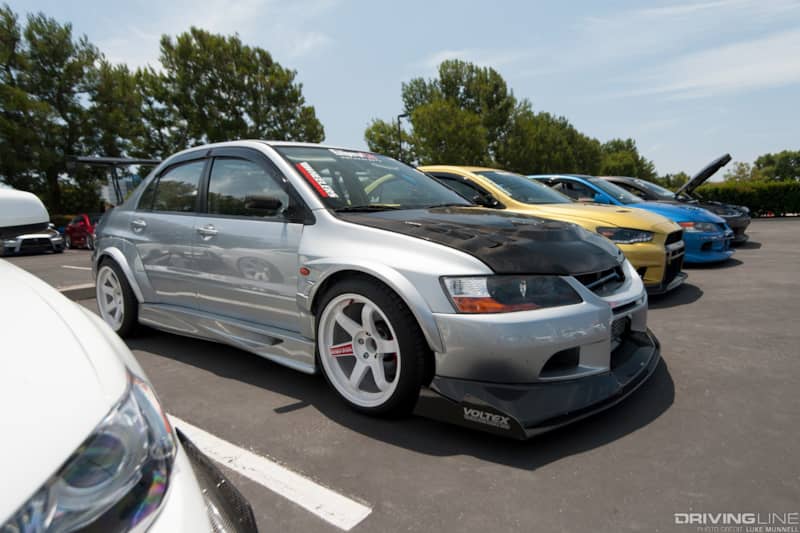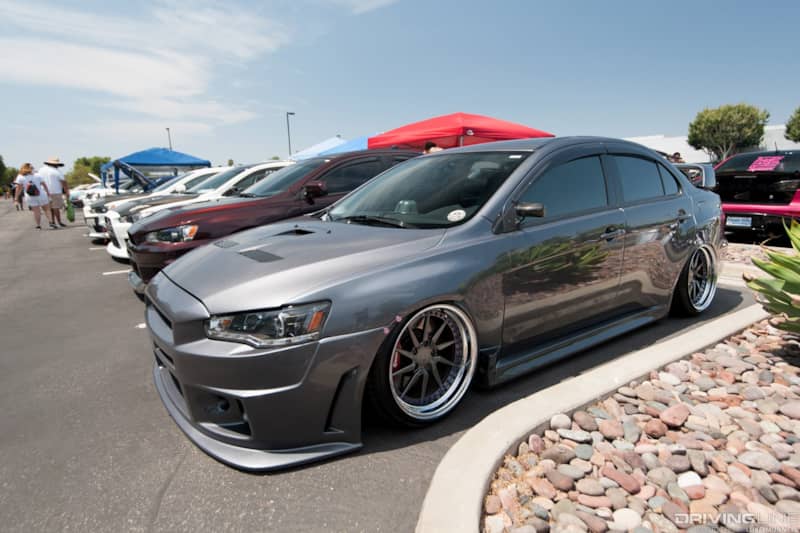 What commanded attention in years past seemed all but commonplace this time around, with more clean, performance-modded, street-driven or all-out race-ready versions than we could keep track of.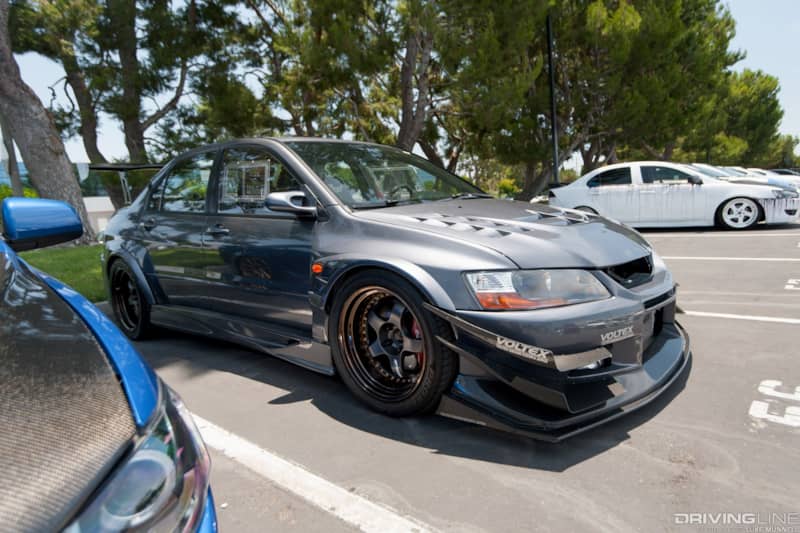 EVO Xs might be the newest kid on the block, and maybe the most commonly daily driven EVOs present, and there were more than a few of them worth writing home about — but the real action was among EVO VIIIs and IXs, particularly those from Narvaez Racing, Tuning Technologies, Extreme Turbo Systems and Evasive Motorsports, as well as dozens of privateers.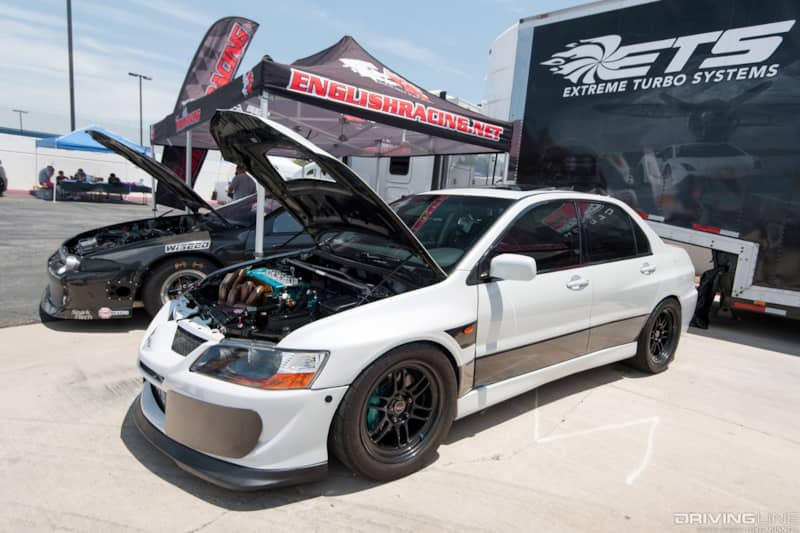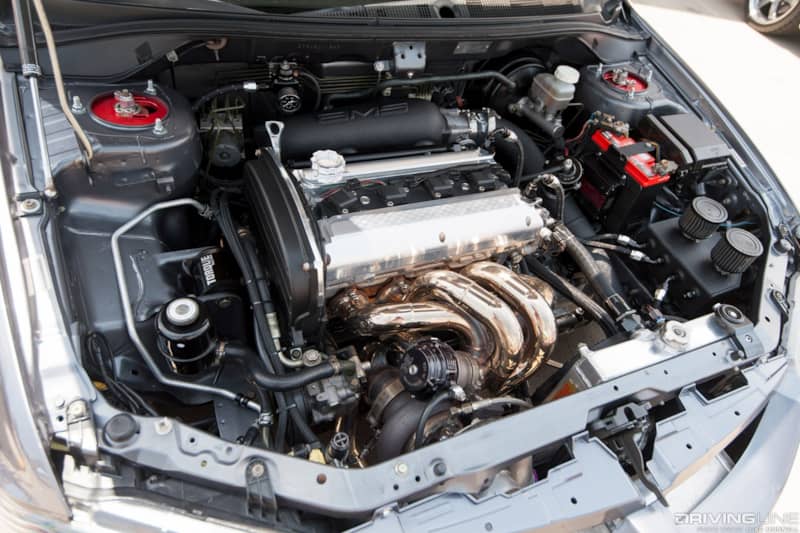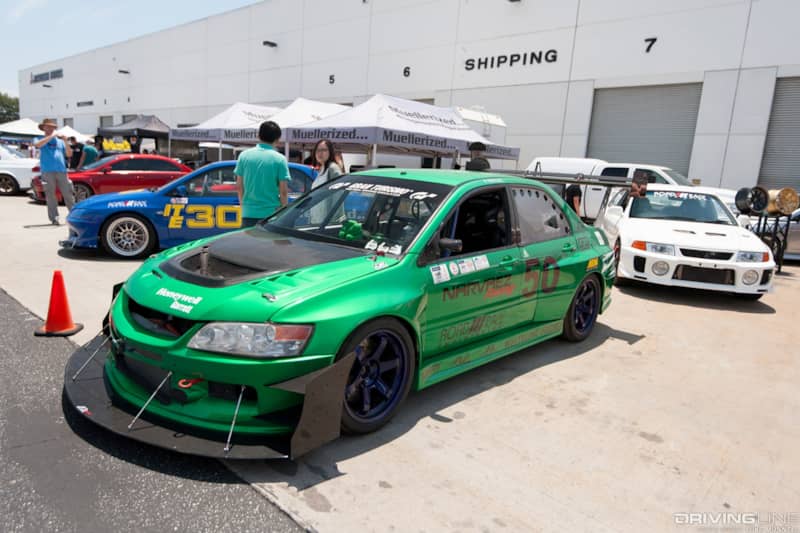 There were even some older imported EVOs in attendance, in addition to that one turbo/AWD EVO-converted Mirage that's been around forever and unfortunately never really seemed to spark a trend we really wanted to see emerge among Mirage owners.
But before you 4G63 guys get too big-headed, know that it was English Racing's EVO X that took the cookie in the Road Race Engineering dyno challenge, belting out 1,156 whp in the sweltering SoCal summer heat via the shop's four Dynapack mobile dynamometers.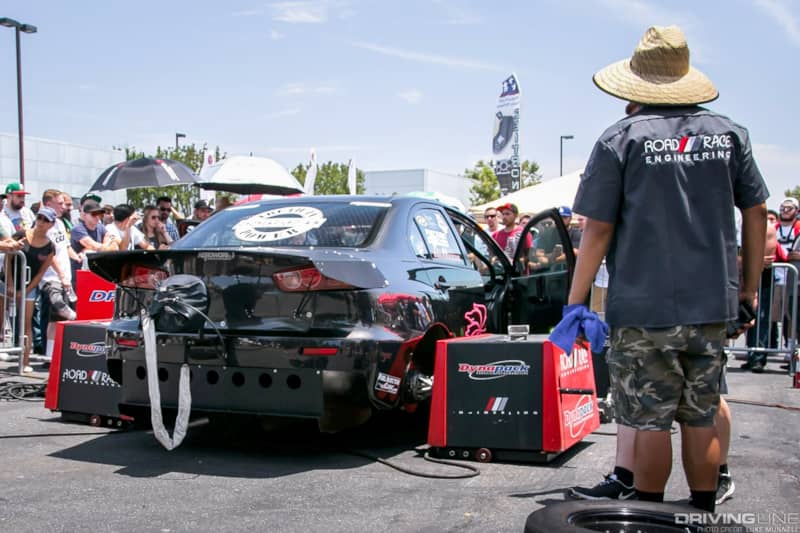 But that's not to say there weren't some really impressive numbers laid down by VIIIs and IXs... There were.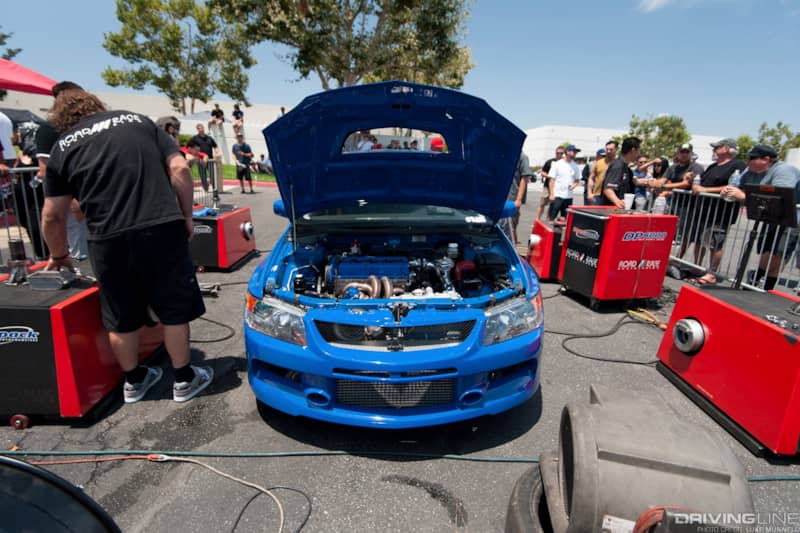 Also in attendance were an impressive variety of Eclipses/DSMs spanning the generational spectrum, with a surprising number of clean second-gen cars and even some decent thirds.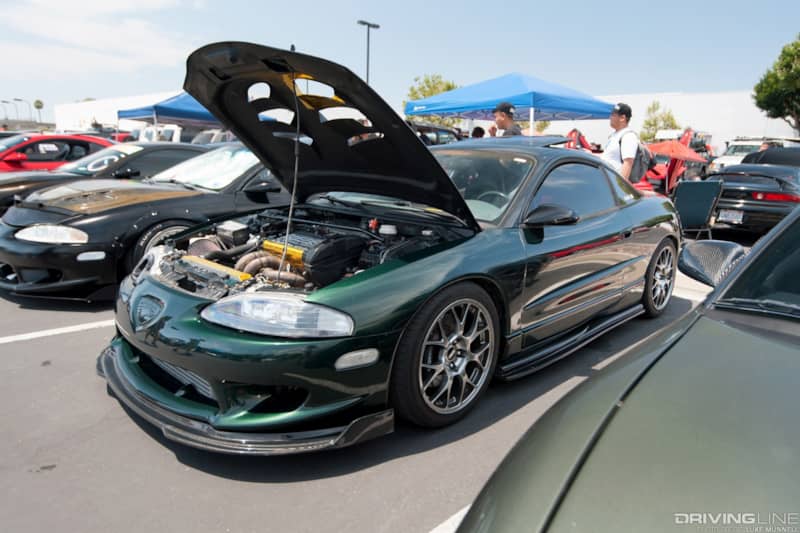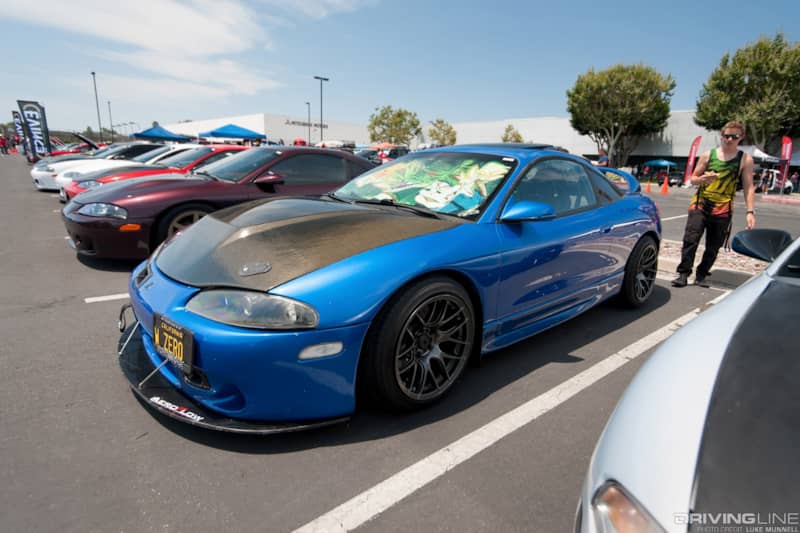 In related DSM news, 3000GTs and their Dodge siblings held their own as well, with many flexing turbo upgrades and that underrated '90s style that's all their own.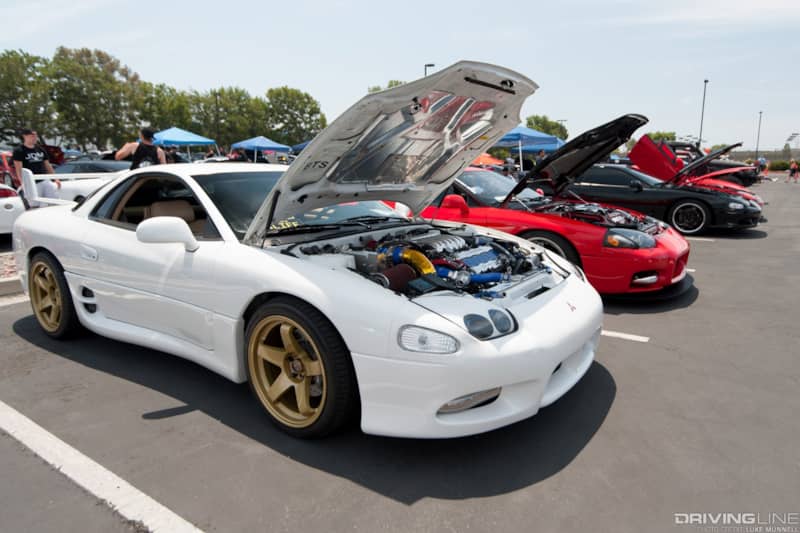 More a fan of lines than curves? Well, about a dozen Starions and Galant VR4s might satisfy you there. Both were present in strong numbers, despite it being 2017 and all.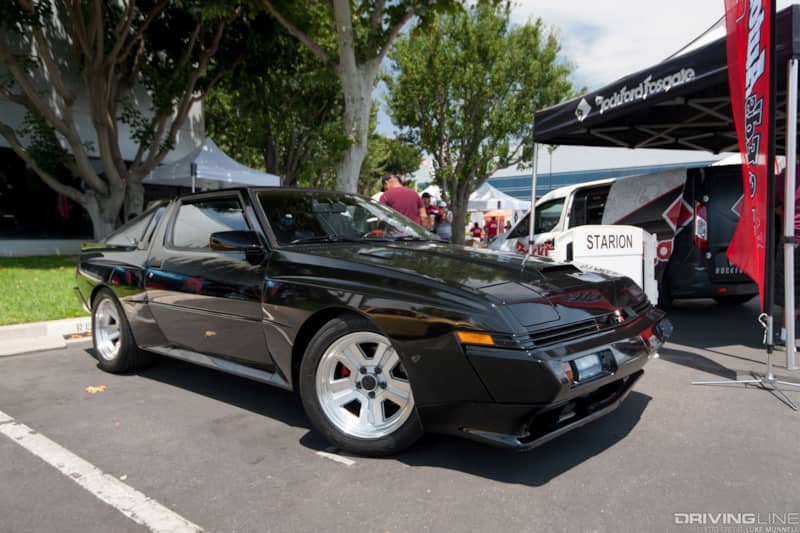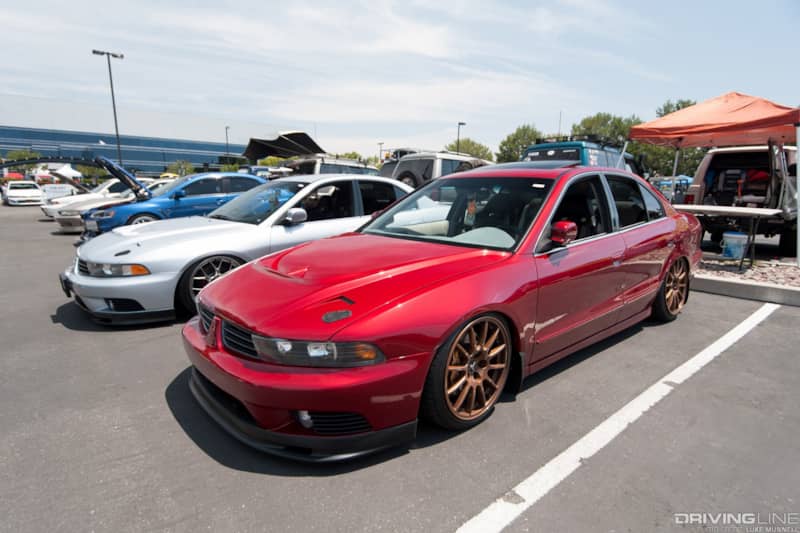 Something a lot of Mitsu's fast-car fans might be quick to forget is the brand's rich history of producing capable sport utility vehicles and off-road machines. Not that our Driving Line readers would fall into that category, but just in case there were a grip of Pajeros, Monteros and Outlanders present to remind us all.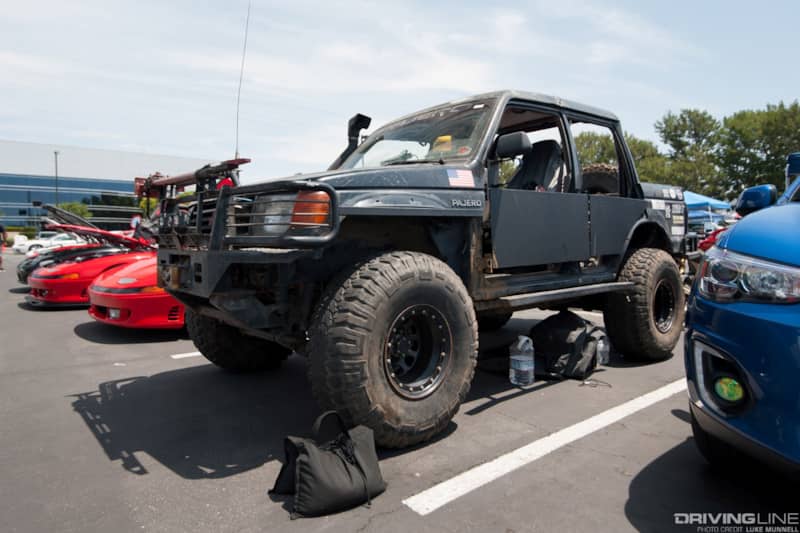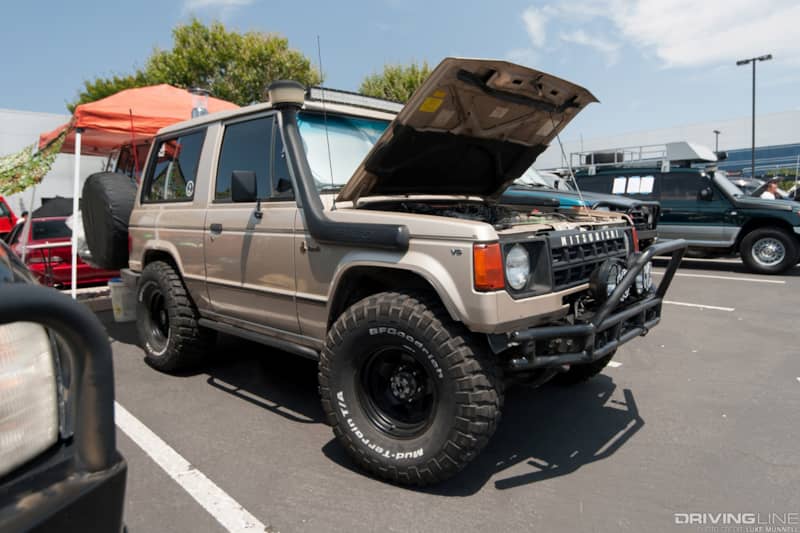 Going back even farther were several very cool older models present, including at least one Colt, Celeste and even a Delica van.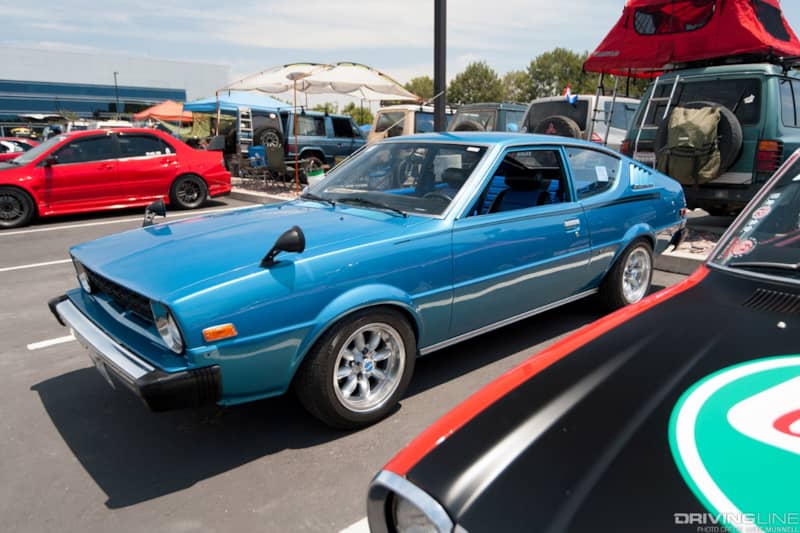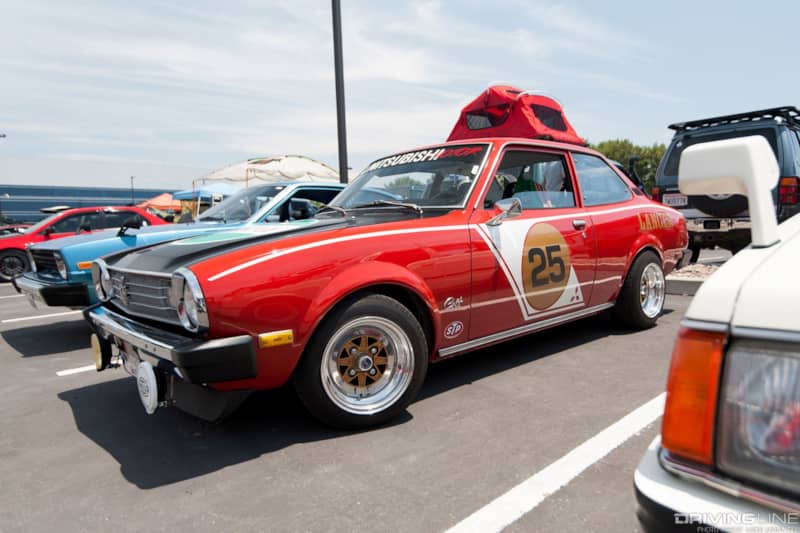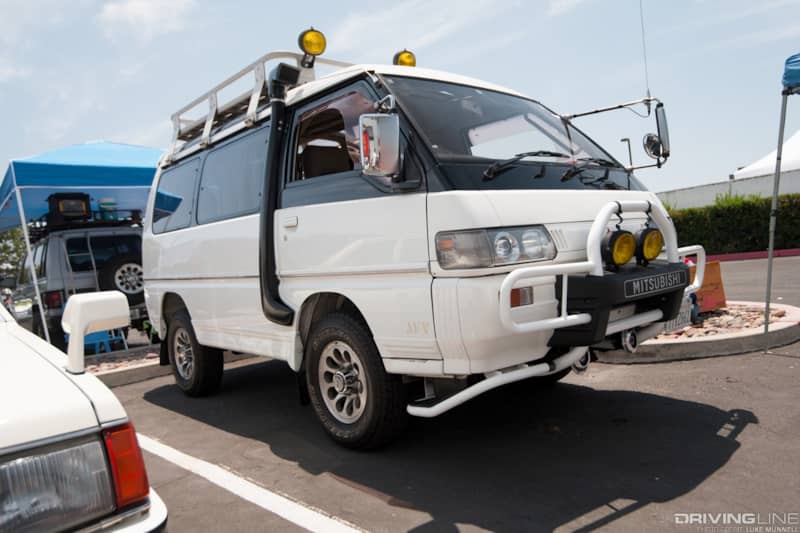 MOD 2017 was just one part of this Mitsubishi's 100th anniversary celebration this year, and its loyal followers east of the Rockies will be happy to know that Part 2, scheduled for August 19th, will be held at Philadelphia's Citizens Bank Park. The event is expected to go down pretty much like this one, but with one exciting caveat: the reveal of the latest model in the Mitsubishi family.
Will it be the newest and most capable off-road offering, yet? Will it be the fervently awaited EVO XI? Perhaps a new Delica (one could only hope!)? Whatever the case, with brand supporters as loyal as Mitsubishi's, it'll have no problem attracting a following.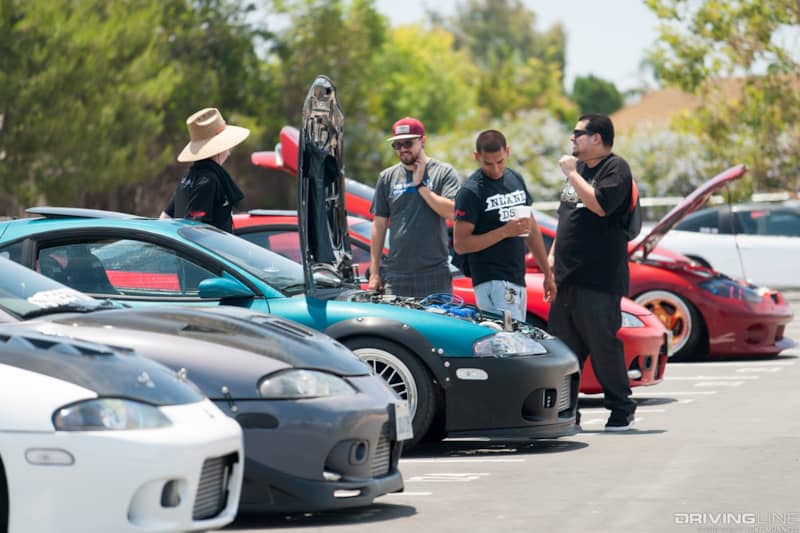 For more from the 2017 Mitsubish Owners Day, don't forget to check out our event photo gallery.