Moab's Trail Trifecta [Video]
We're fans of annual traditions, and our yearly trek to Moab, Utah, for the Easter Jeep Safari is one of our favorites. With off-road enthusiasts from across the globe converging on the 'wheeling Mecca for one week every spring, it's not hard to find a trail ride to jump in with. Last year, we had a blast running the Top of the World trail with the EVO Manufacturing and KMC Wheels hosted ride. This year, the two industry mega houses teamed up again to lead a group along what's known as the trail trifecta.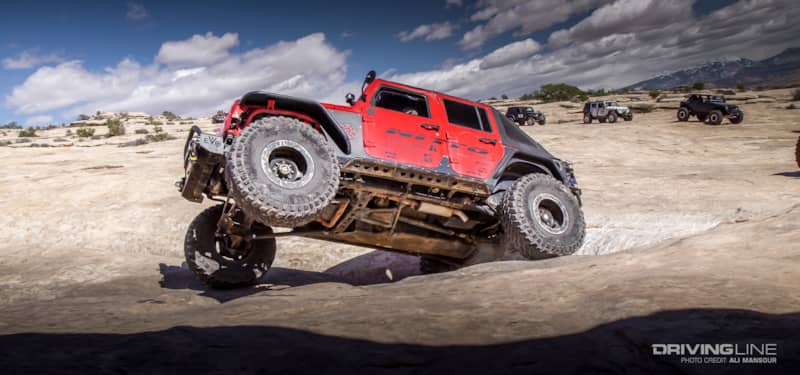 The trail trifecta is a full day commitment as it takes you on a journey over Poison Spider Mesa, Golden Spike and Gold Bar Rim. Along the way, you'll intercept some of Moab's most famous obstacles, such as Double Whammy and the rig-twisting Golden Crack. We've highlighted some of the trail action in the video above and will have a killer photo gallery coming your way soon as well.
Looking for a shorter trail ride? Be sure to check out this video of the Mashed Potato trail.