Don't Look Down: Moab's Cliffhanger Trail
Moab, Utah, is known for its amazing scenery and legendary red rock trails, one of the most challenging and scenic being the legendary Cliffhanger trail. With a single point of entry and exit, you'll get to experience all of the obstacles as you head to the lookout at the end and back. While there's a series of technical rockcrawling climbs, the most challenging comes near the end of the trail. While it's rated an 8 out of 10 by the Red Rock 4-Wheelers, the fact that the trail winds along the cliff will keep your heart pumping at a higher rate.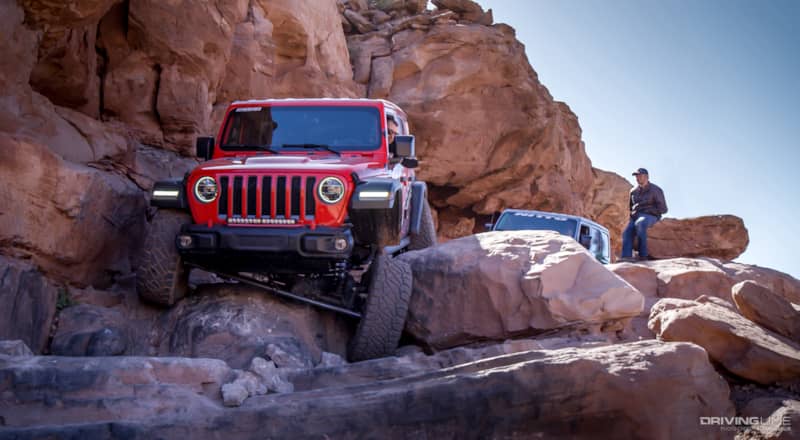 We joined along as Nitto Tire, along with a few aftermarket industry leaders, had a little 'wheeling fun during Easter Jeep Safari, which you can watch in the video above. 
Be sure to check back soon as we have more action-packed coverage of the Easter Jeep Safari coming at you!