Nitto NT420V Tire Review: Bringing an Upcoming Classic Truck into the Modern Era
Billed as the successor to the long running C/K pickup line, the first-generation Silverado brought Chevy's pickup line into the 21st century. Starting with many of the same powertrain and body combos as its predecessor, the Silverado straddled the line between modern design and analog engineering that has become a popular choice for enthusiasts that want the reliability and simplicity of heritage models, while still having access to newer amenities.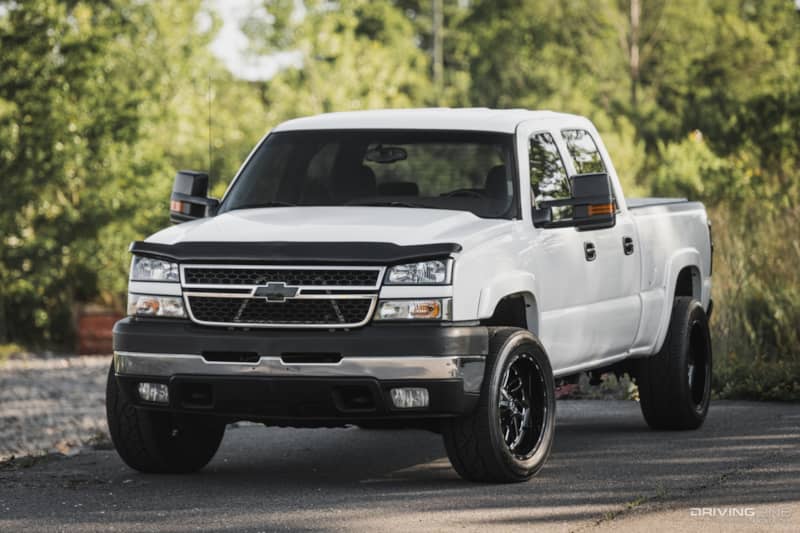 Finding this balance is an even larger priority for diesel enthusiasts. As manufacturers have modernized diesel engines to meet increasingly stricter emission standards, reliability has taken a hit in some applications. The Silverado received the LBZ diesel engine in 2006, the final year of the first generation of the model.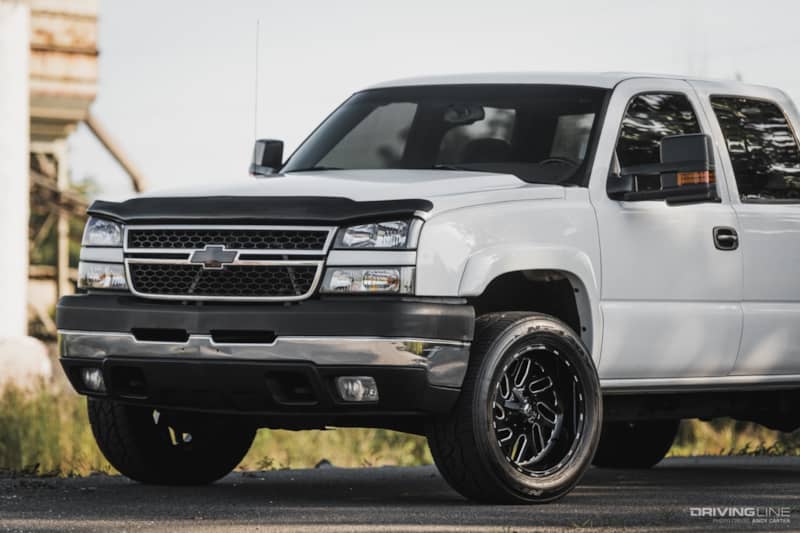 Legendary Powertrain
The LBZ was the last General Motors diesel that was not shipped with emissions control technology that hampered fuel economy and reliability. Because of this, the LBZ-equipped trucks have become extremely desirable.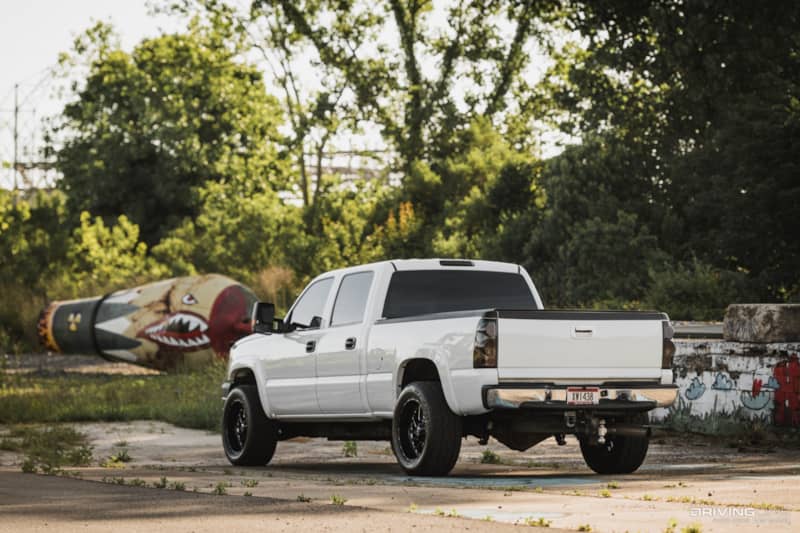 Owner Michael Gibson purchased this 2006 Silverado as a tow rig for his dealership business, Hemstreet Motors. He knew that he wanted an older Chevrolet, but realized that relying on a vintage truck to do business could be troublesome. A fan of the cat-eye generation of Silverados, he found this one locally and pressured the owner to sell until he eventually gave in. A first time diesel owner, he was impressed by the increased capability versus the older powertrains.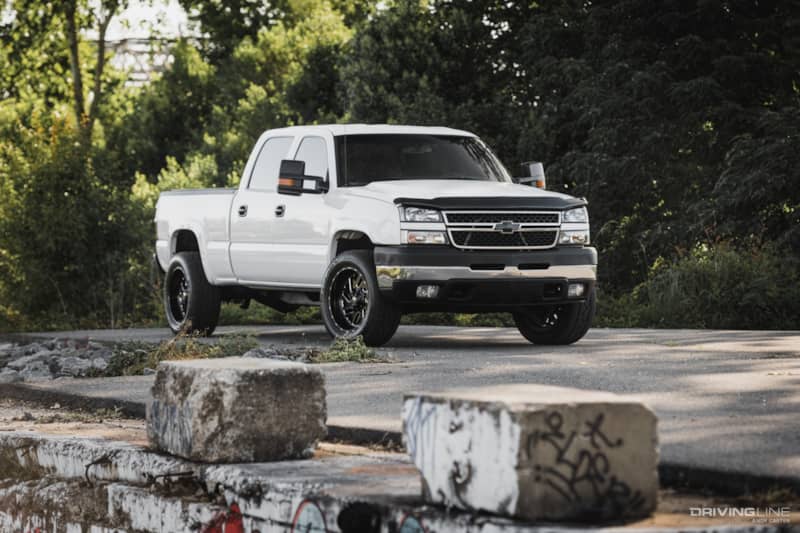 A Worthy Tire
Although the first generation Silverados have hit the twenty year mark, they haven't quite earned that desirable, vintage look of the OBS and squarebody trucks. Wanting a little more presence on the road, Michael instead turned his vision forward, opting for a modern street-truck look that didn't sacrifice any capability. A big part of that look comes from the tires, so he opted for a set of 305/50/20 Nitto NT420V luxury truck tires.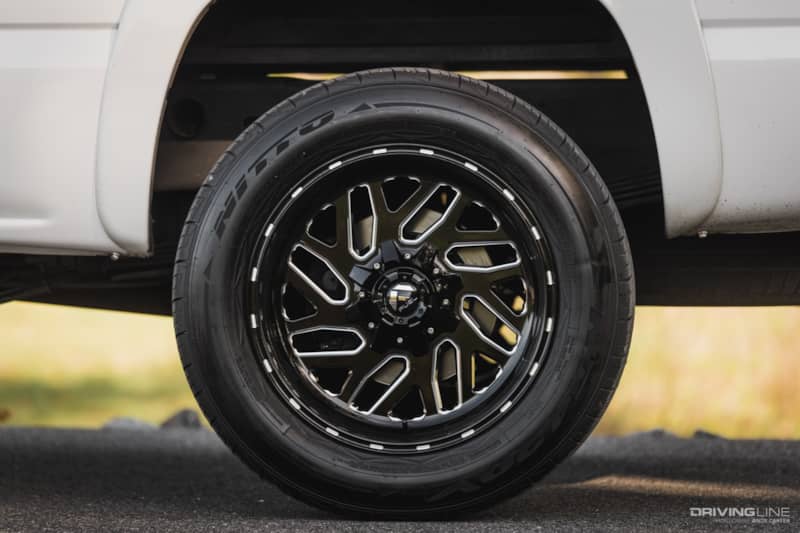 Adding a Modern Touch
Aesthetically, the NT420V fits right in with Michael's plan for the truck. Available in modern OE sizes as well as the larger diameters and widths of popular aftermarket applications, the NT420V complements the Silverado without standing out as too wild. With the truck being 2WD, he wasn't interested in any off-road adventures, and was happy to get the street-inspired look of the NT420V.
On-Road Reliability in Every Situation
Being that the truck is primarily a working vehicle, on-road stability and reliability were a top priority for Gibson. He liked that these tires feature large, outer tread blocks to increase the amount of road contact surface area, and corner well in dry conditions. When the weather takes a turn for the worse in the Southern states where he lives, he's confident that the tread design works to channel water away, while the high number of inner lateral grooves improve wet traction—which he's experienced a number of times.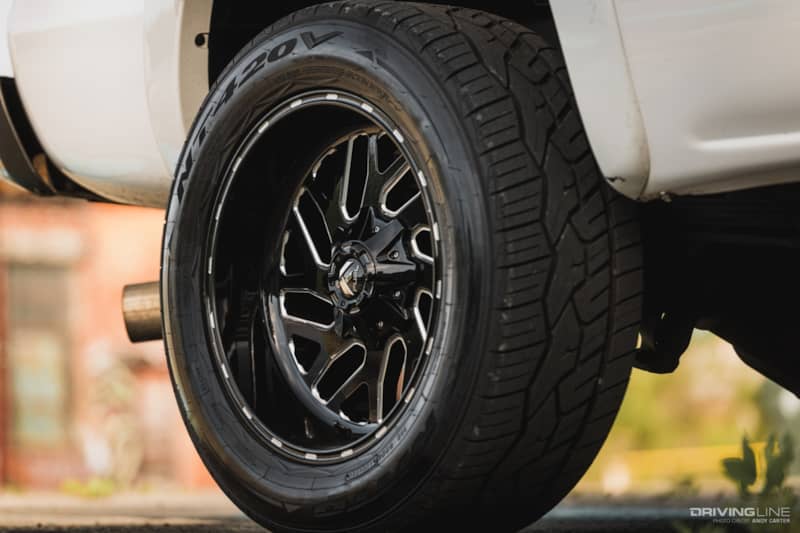 Furthermore, this truck travels across the country on a regular basis, so longevity is a key component for this owner. He likes that the tire tread's non-directional design allows for cross rotation for even wear and longer tread life.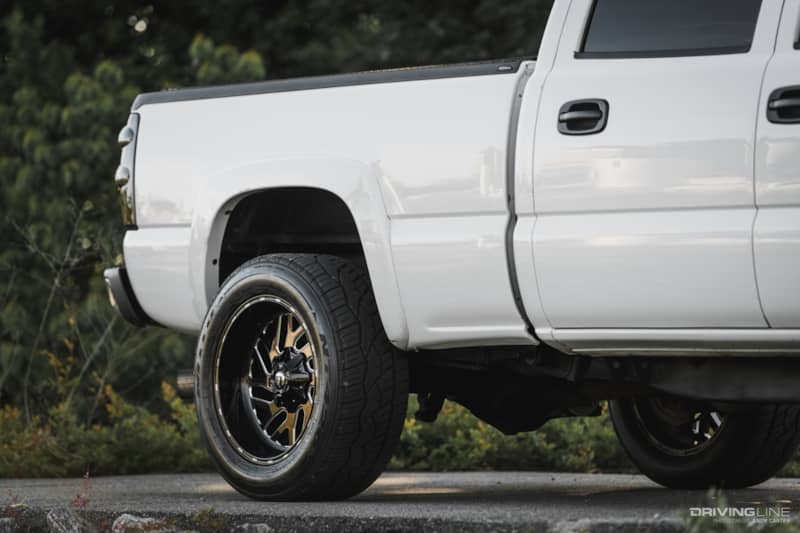 The Perfect Match
As each successive generation of truck becomes more and more desirable to those looking to recapture nostalgia, the NBS Chevys are next in line for a resurgence in popularity, and ultimately collectibility. For a truck like Michael's, when paired with the LBZ engine however, their desirability transcends aesthetics and driving dynamics to include function and reliability as well.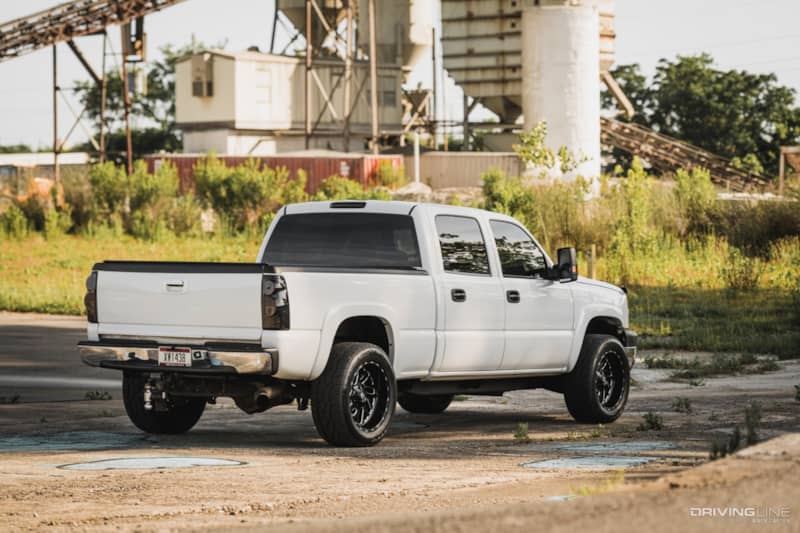 His decision to pair that rare combo of traits with the Nitto NT420V that looks good, rides good, and does work without complaint. For any street-style truck that still needs to be a driver, the NT420V luxury truck tire is the ideal choice.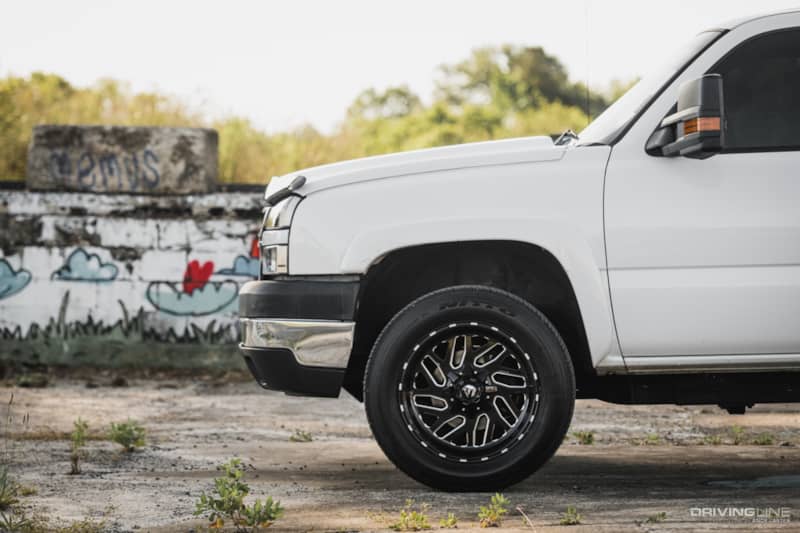 More From

Driving Line
GM's LBZ diesel is a legend. Here's everything you need to know.