Nitto Mud Grappler M/T Tire Review: Dependable Off-Road Performance in the Deep South
For off-roaders in the Southeast, mud will always be a consideration when purchasing a set of tires. Whether the vehicle will be searching it out for some good old fashioned mud-bogging, or simply facing it as an obstacle on a trail as an overlander, a tire's ability to bite through and quickly clear mud could mean the difference in enjoying the day on the trail or waiting on a tow.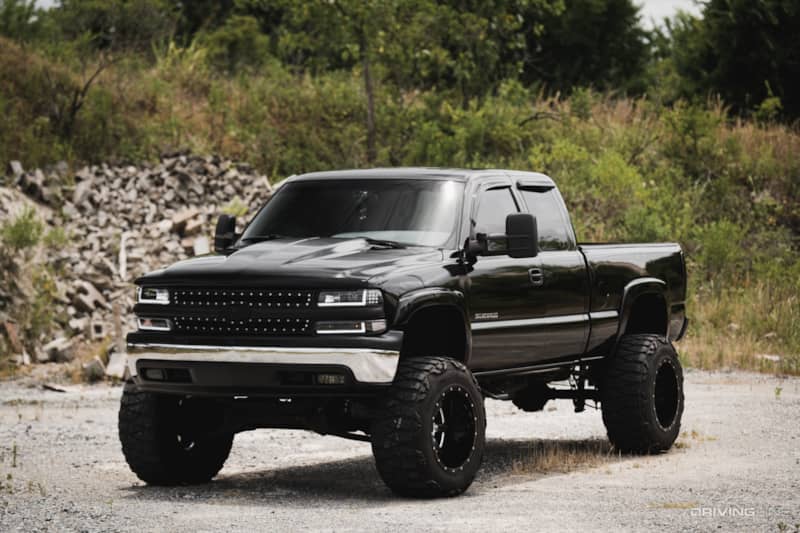 Owner Brandon Adams selected Nitto's Mud Grappler for his 2000 Chevrolet Silverado. The truck sports a Rough Country 6" suspension lift with an additional 3" body lift. With that amount of increase in clearance, he was able to fit 37x13.50 tires on the 20x12 Fuel Maverick D260 wheels. The truck is Brandon's daily driver, so while off-road performance was a priority, the tires also needed to function on-road as well.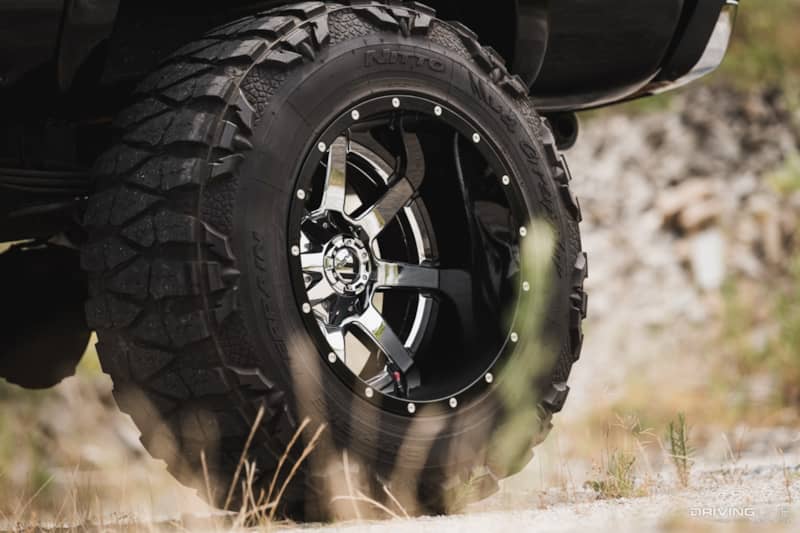 Designed for Visual Impact
Function aside briefly, the tires had to work with the truck's aesthetic. While the truck maintains a stockish exterior, the lift and aftermarket LED lights upgrade required a tire that matched the dialed up aggression. Like all of Nitto's Grappler tires, the Mud Grappler features two separate faces, one offering a lizard-like design on the sidewall that truly stands out in a crowded market of aggressive mud-terrain tires.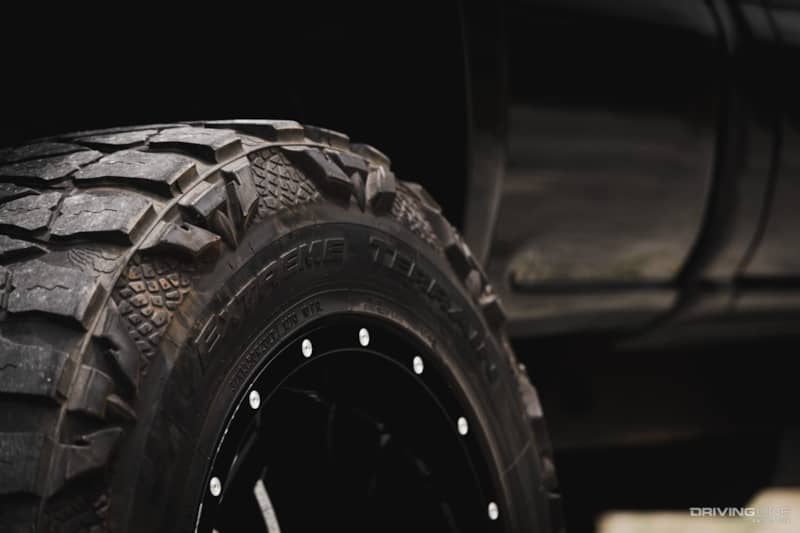 Tackle Any Terrain
On Georgia trails, one of the biggest challenges can be the slick red clay that covers much of the middle of the state. Thanks to the Mud Grappler's high void ratio between the tread blocks, the tires efficiently clear the thick substance from the pattern to provide excellent traction in the difficult terrain.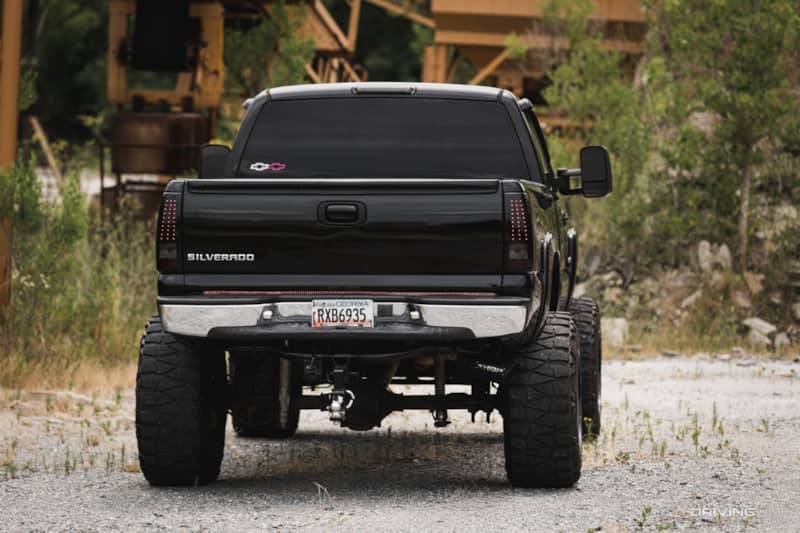 Brandon often tows his family's kayaks down for trips down the river. That means traversing wet trails down to water that can often be unpredictable and challenging. The chunky tread blocks and massive sidewall lugs provide tons of bite that grab on to whatever is available to safely make the trip down and back up the embankments without a second thought.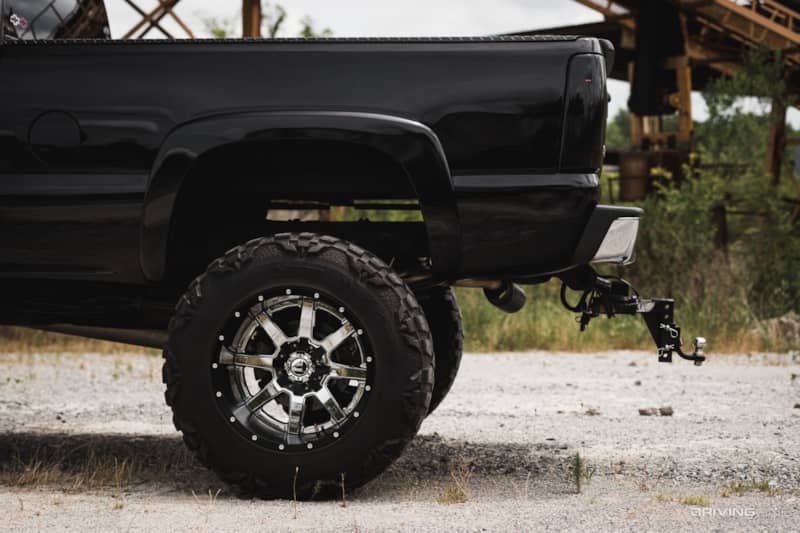 Built to Last
While not a daily challenge for Brandon, he noted that he's run over various obstacles, from jagged rocks on the trails to glass bottles in less natural environments and "and the tires just crush everything and have not been hurt." That is something Nitto considered as well, designing the three-ply polyester sidewall construction and high strength steel belt tread package to improve puncture resistance.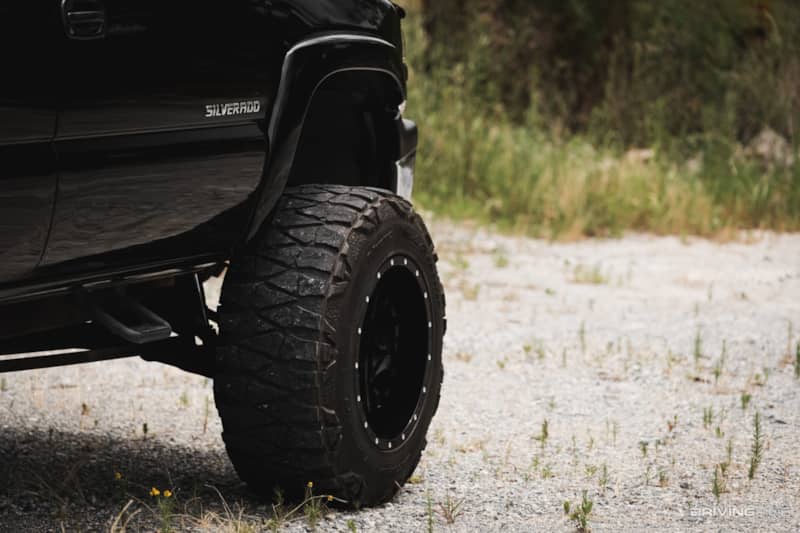 On-Road Manners
While these tires are not designed to be on a commuter vehicle, Brandon contends that they ride relatively smooth with acceptable noise levels for his purpose. "If I traveled the interstate more, I'd probably go to an all-terrain but since I don't I'd like to keep the aggressive look. I'll put the Mud Grapplers back on when it's time for new tires," he said.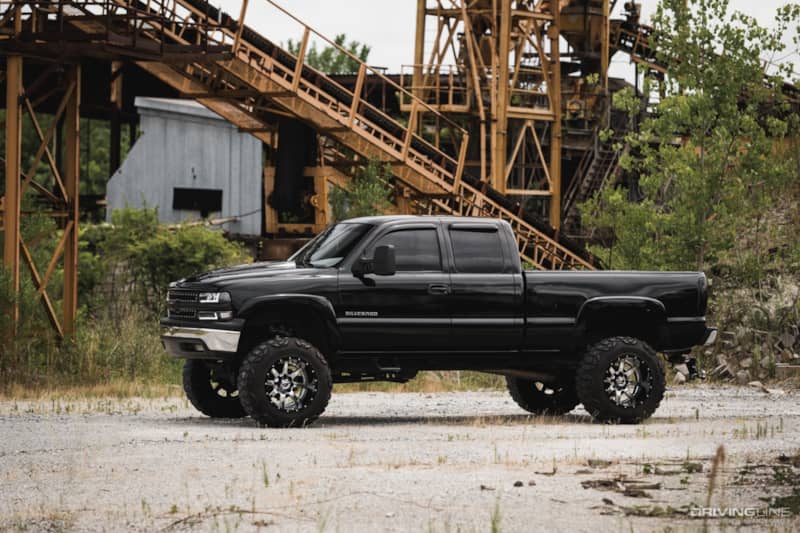 As the NBS (New Body Style) Chevrolet trucks begin to celebrate their 20th anniversary, owners are recognizing their value as near-vintage vehicles that represent a time in automotive culture that is increasingly slipping away. Some will seek to preserve that period in time, while others will work to modernize the trucks in ways that compliment both their purpose and aesthetic. For a modified 4WD truck like Brandon's, Nitto's Mud Grappler tire provides a relatively compromise-free experience that does it all in the most extreme situations off-road.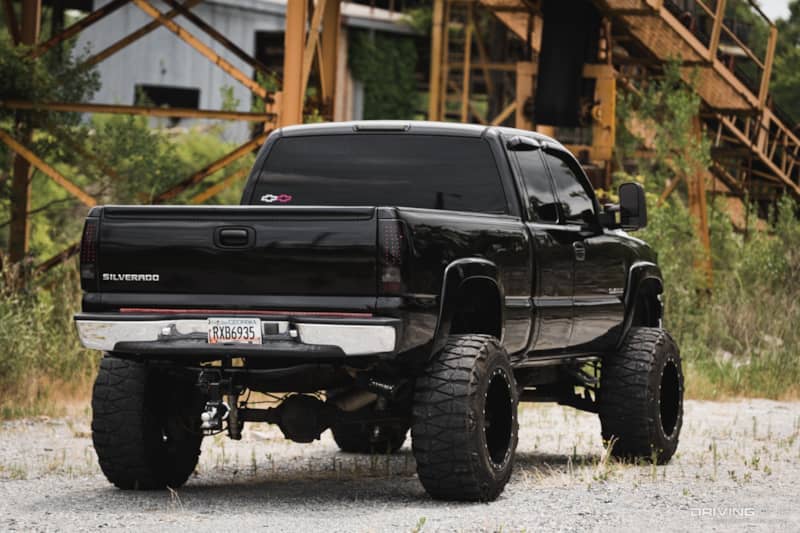 More From

Driving Line
Prefer your adventures on-road? Consider the Nitto 420V for your 2000s Chevy truck.