Nitto NT555 G2 Tire Review: Only the Best for a Pro-Touring Classic
When it comes to choosing tires, there are a lot of things to consider. What are you planning to use your car for? Is it used as a daily driver or more of a fun weekend car? What look are you going for? What do you want out of your new tires? And a major consideration, what price point are you looking at compared to your performance needs?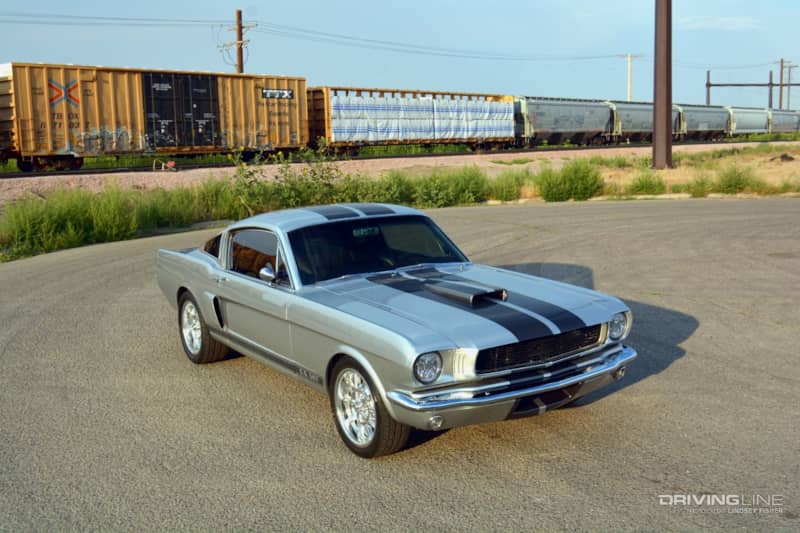 We've all been there and the options these days seem to be endless. But if you're looking for a good looking tire that performs in all kinds of situations, from the street to the track, the Nitto NT555 G2 is your new best friend!
Take it from Chad Schneider – an avid automotive enthusiast who expects the best performance out of his custom 1966 Mustang Fastback, right down to the tires. Currently on his ride are Nitto NT555 G2 tires 225/40/17s and 275/45/17s (rear) on 17x7-inch and 17x8-inch custom billet aluminum wheels.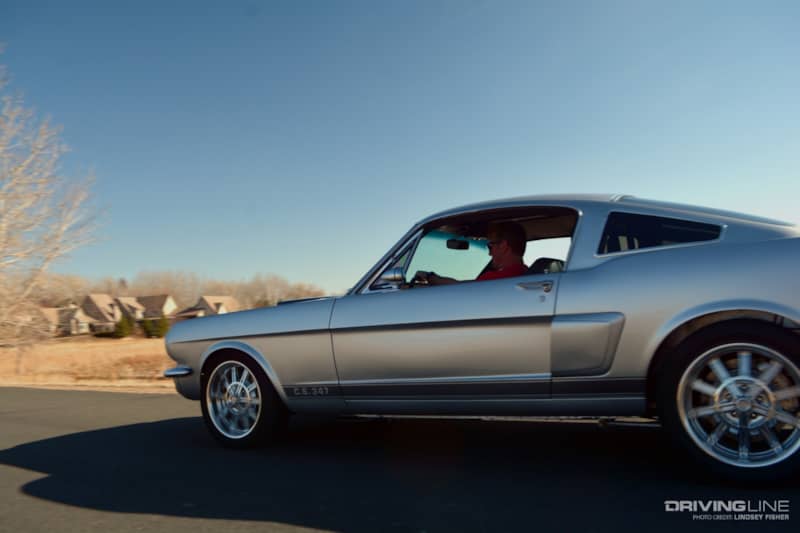 "I was pretty happy with my previous tires but after catching a nail in the sidewall, I had to find something new," Schneider told us. "I wanted a tire that provided equal or more traction than my previous ones. I also wanted something that could still perform in the rain in the unlikely event that I got caught in a storm (show cars melt in the rain!). I looked at numerous brands and it came down to these and a competitor. Based on web reviews and the suggestion of the tire store, I went with the Nittos."
Produced as an ultra high performance tire, the NT555 G2s are built for performance. This means that when it comes to traction, vehicle control, heat resilience and all around top-notch power-to-pavement potential, these tires won't disappoint. The ride quality on these bad boys is also note-worthy.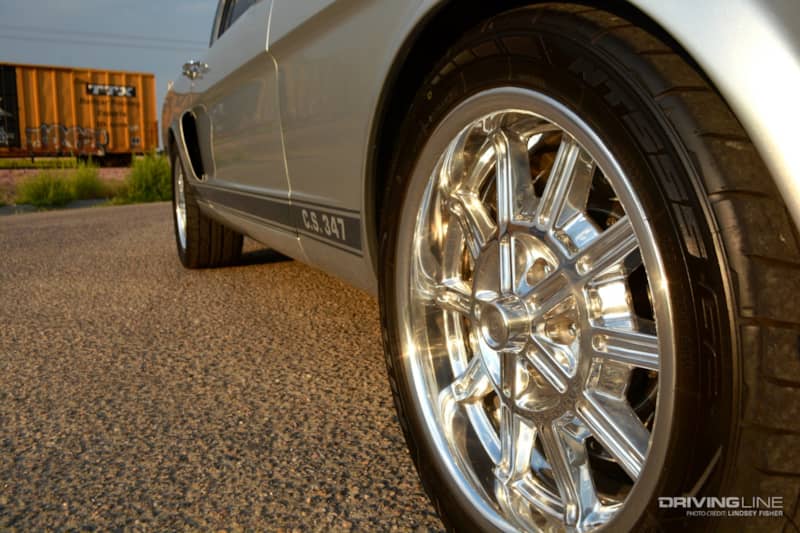 "I have full confidence that these tires will put the power down under acceleration," Schneider told us. "Not to say that you can't light them up if you want, but you have to work a little harder at it than most tires—they are that good."
"While they are low profile, they don't provide too harsh a ride and provide just enough feedback from the road," he continued. "You can dive into a corner and trust that they will keep you planted on the line you choose. Burnouts are still manageable, you'll just need a few more RPMS than with other tires."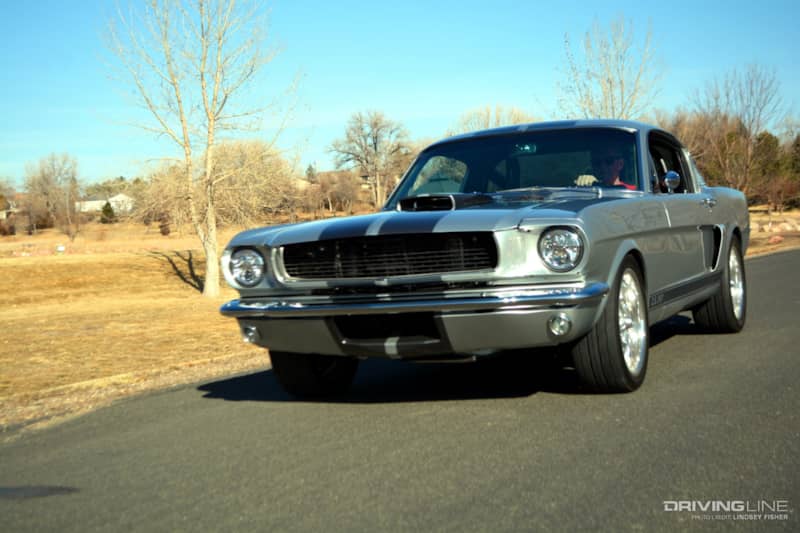 Schneider has had the NT555 G2s under his car for about a year now and has certainly put them to the test. While his Mustang is admittedly mostly a show car, Schneider drives it as much as he can and has put about 5,000 miles on the tires since they were new. They may still have a bit of that "new tire smell" but they certainly don't have fuzz on them anymore, and are proving to be the best tire Schneider has ever run on the car to date.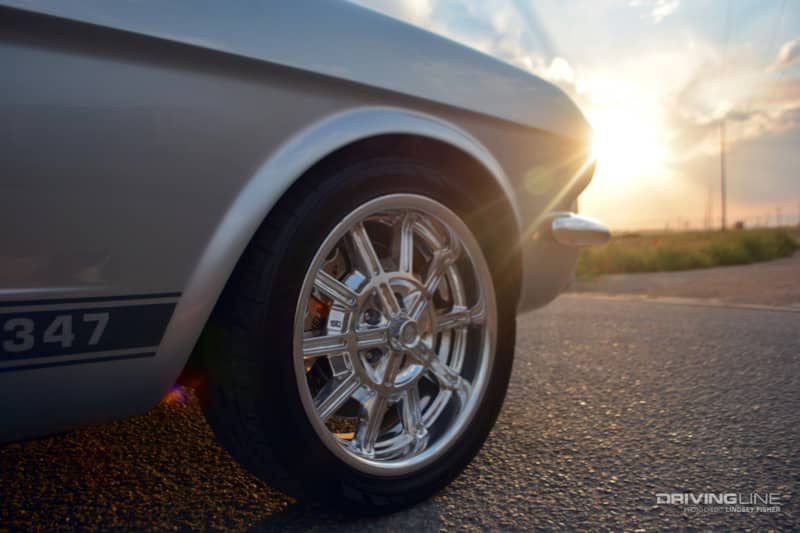 "One thing I wasn't expecting, but was pleasantly surprised with, was the width," Schneider told us. "Compared to a lot of other tires, these have a wider footprint. So, while the rears are 275/45/17s, they actually measure out closer to a 285. With 400HP at the rear and 4:10 gears, getting them to hook is key. And boy do they hook! I also really like how they do in wet conditions. I don't have to worry about putting the car sideways or sliding through a turn under normal conditions unlike some other summer tires."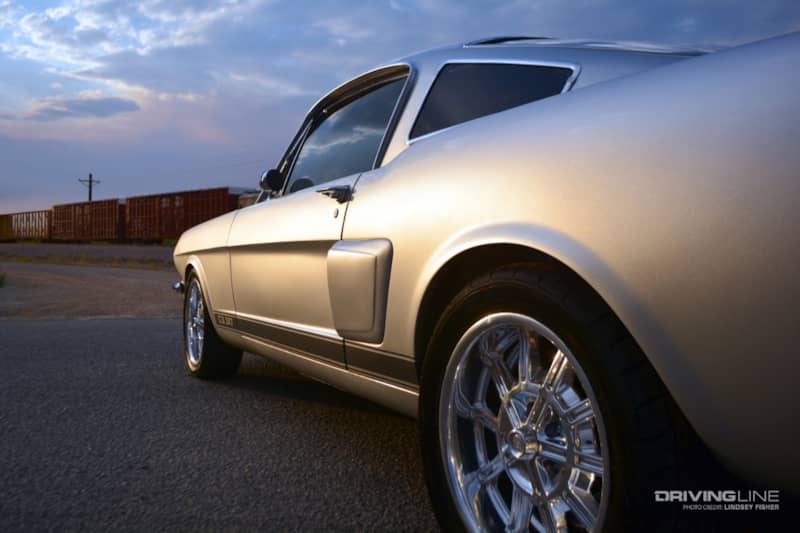 Schneider told us that the tires are so sticky in fact that he "actually spun the inside rear tire off the bead while ripping around a corner," not because of a tire issue, but more an issue of the billet wheels he runsthat were polished too much on the inside lip. "I never could do that with my old tires."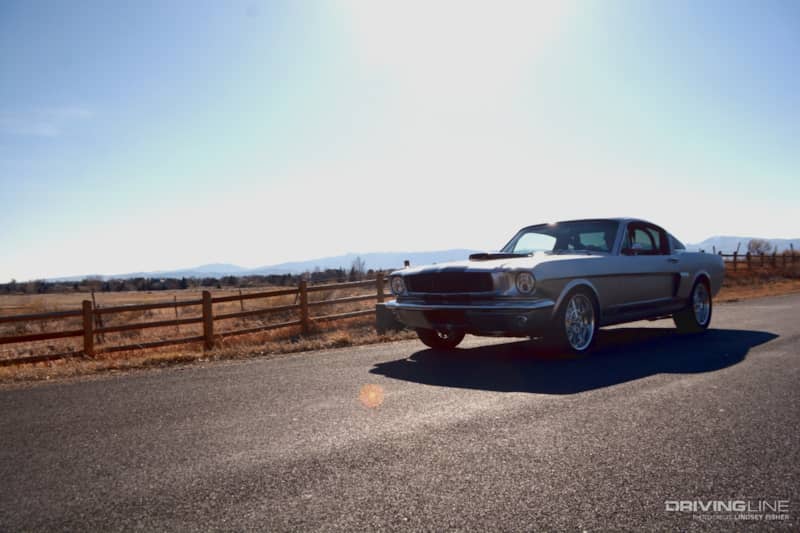 Don't worry—the wheels have been properly sanded since then for the perfect bead seat.
"I would recommend these tires for anyone who likes to really drive their cars," Schneider concluded. "I will probably put a set of them on my 2012 Shelby when the time comes. I think they also look great on a show car. The wider footprint gives the car a little more aggressive look, which is never bad for a muscle car."
There's something to be said about a performance car in any category and Schneider's is certainly impressive, but when it comes to truly getting the most out of any car, having the right tires under it is key. That's why the NT555 G2s are so popular – giving car guys and gals the best of all worlds, from traction to profile to ride quality. That's also why Schneider has become a true Nitto Tire enthusiast – these bad boys only make his Mustang better (like we needed an excuse to like it more)!