Nitto NT555 G2 Ultra High Performance Tire Review on a Luxury Performance Coupe
When searching for enthusiast-spec tires, the general goal for most buyers is to find a tire that offers the most performance for the money, often realizing that there will be concessions made in regards to daily drivability. The tires may be stiffer, louder, unpredictable in weather, or wear faster, but the gains for a focused performance car outweigh those drawbacks. For a luxury performance car, or a grand touring vehicle, however, most owners will have less patience for that loss of daily drivability.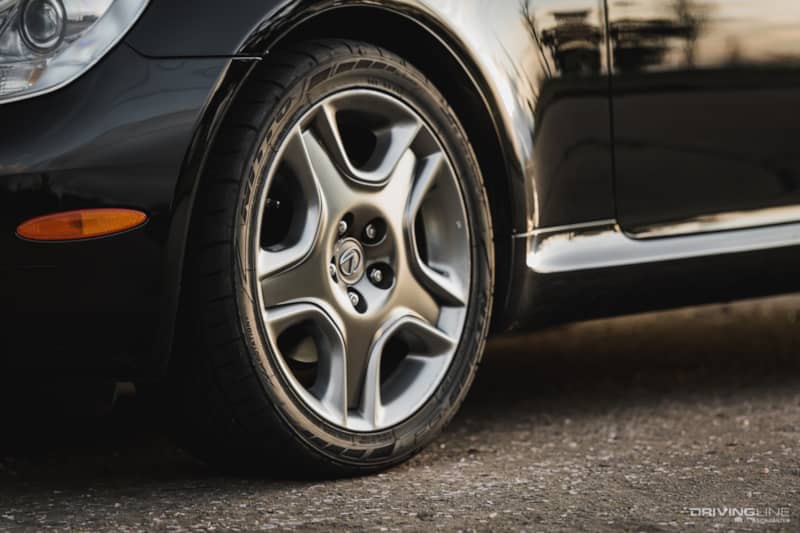 Level Up the Luxury Coupe
Lexus SC430 owner Erv Carter wanted to upgrade the tires on his RWD coupe to something that would provide a little more headroom for spirited driving in the mountains, but wouldn't completely change the spirit of the car. Primarily, it is a weekend cruiser, soaking up top-down miles well within the speed limit. When it came time to order tires, he asked his local shop about Nitto's options for luxury performance platforms, having been pleased with their off-road and on-road performance on his 4WD vehicles. Ultimately, they landed on a set of Nitto NT555 G2s, a summer ultra high performance tire, in OEM 245/40/18 sizing.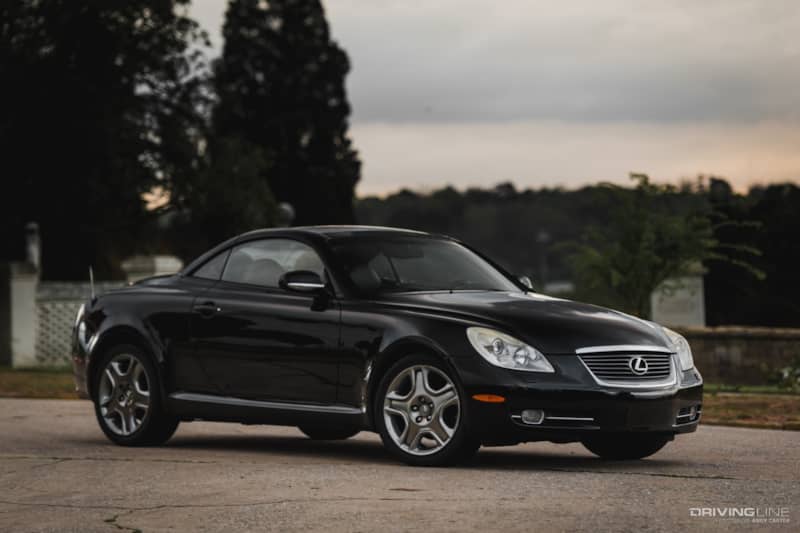 Like many luxury vehicles, the SC430 had been fitted with run-flat tires from the factory, and a previous owner had installed a less-than-stellar, cheaper run-flat brand at some point prior to Erv's ownership. Needless to say, fitting the NT555 G2's significantly improved the big coupe's ride. The Nittos soaked up road imperfections far better than the rock-hard run flats, completely transforming the cruising experience, making the car feel more luxurious.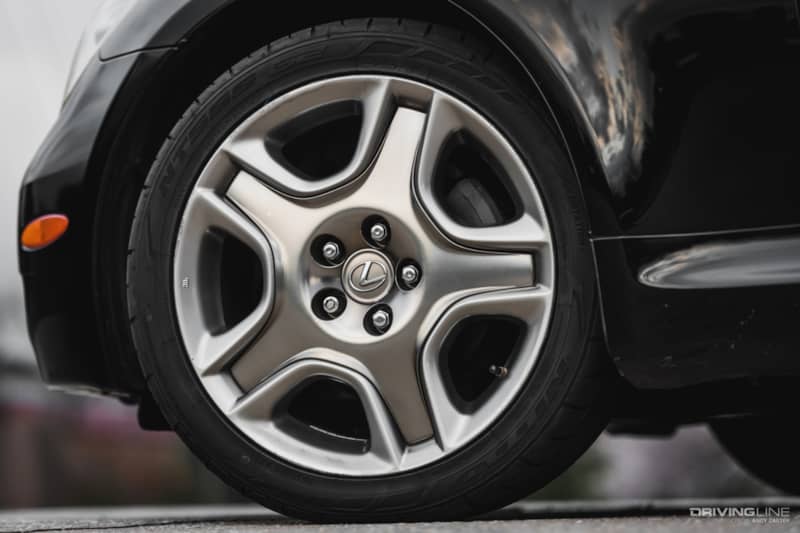 While leaving run-flats has its advantages, most luxury cars equipped with them will not be fitted with a spare. Owners should be sure to have a plan in place for emergencies. The SC430 actually had an OEM kit that allowed for the inclusion of a spare for those that preferred the non-run flat tires and it was installed in this application.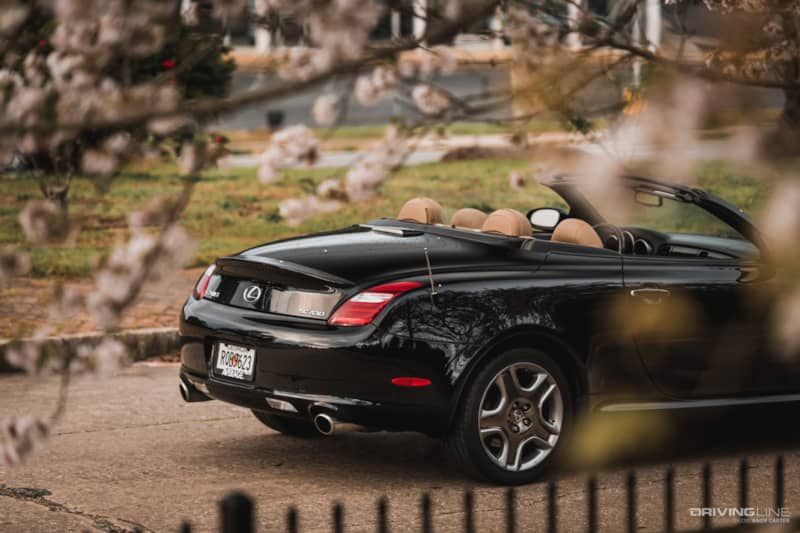 On Road Confidence
Although the SC430 functions primarily as a fair weather cruiser, having confidence in inclement weather is a must for most luxury coupe owners, and with this Lexus being in Georgia, a summer shower can show up whenever and wherever. The NT555 G2 was designed with center grooves and shoulder grooves that aid in water evacuation and wet handling if the need arises.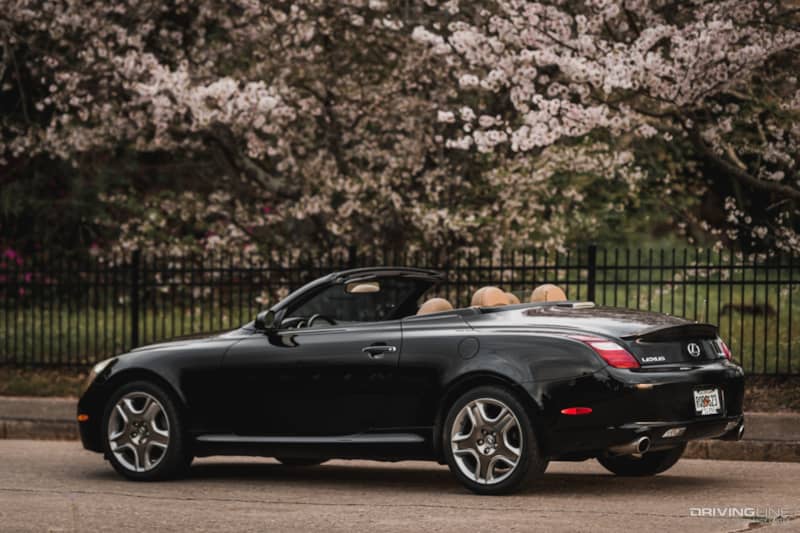 Not Afraid of a Little Fun
When owners want to push the performance side of their luxury performance automobile, the NT555 G2 readily responds. This extreme performance summer tire will get the car off the line quickly, provide stability in the straights and confidence in the corners. The twin center ribs specifically increase straight line stability, a huge advantage for grand touring cars that are built to travel long distances at spirited speeds.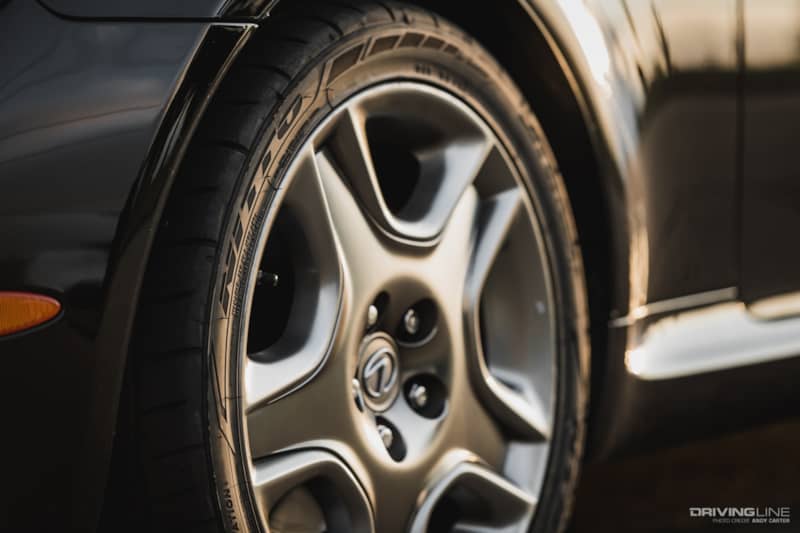 Aesthetically, the NT555G2 tire strikes a balance between restrained design and obvious performance. Cars such as the Lexus SC430 or LC500, BMW 8 Series, or Mercedes SL need a capable tire, but a boy-racer or overly aggressive sidewall or tread design would clash against an elegant exterior. Thankfully, the NT555 G2 works as well on a Lexus as it does a Mustang.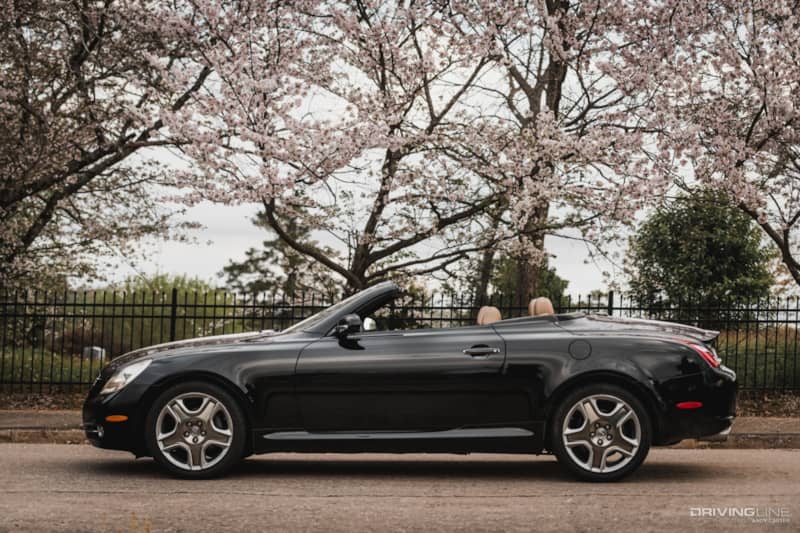 The Right Fit for the Right Owner
While the NT555 G2 might not have been the obvious choice for a luxury coupe, the match actually works well. The owner actually gained more comfort and more performance by switching to an extreme performance summer tire. While that swap might not work for everyone, specifically those that live in harsher climates, it is one worth considering for those have want to get more out of their performance-oriented luxury car.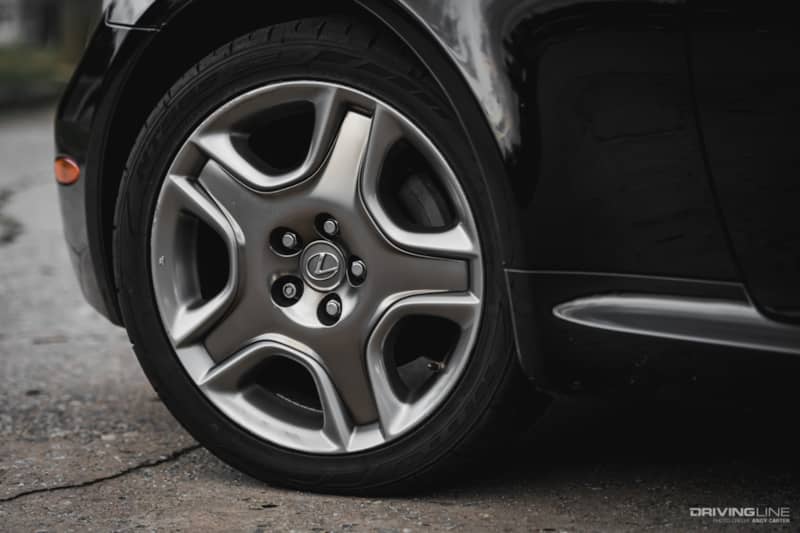 More From

Driving Line
Big fan of Japanese luxury? Don't miss this show-stopping Lexus LS460L feature!