Nitto Ridge Grappler 1,000 Mile Review
I've had my JDM 1991 Mitsubishi Pajero (aka the Terra Tractor) a while now, and have driven it in a variety of terrain. Mud, silt, dirt, rocks, sand, logs and of course, lots of pavement. The Terra Tractor and I ventured to Plain, Washington, where it was featured in ARB's booth during the NW Overland Rally. I also took it on a two off-road adventures: Tahuya ORV Park (also in Washington) and a remote Canadian wilderness trip. That was there where I reached the 1,000 mile mark with my Nitto Ridge Grappler tires.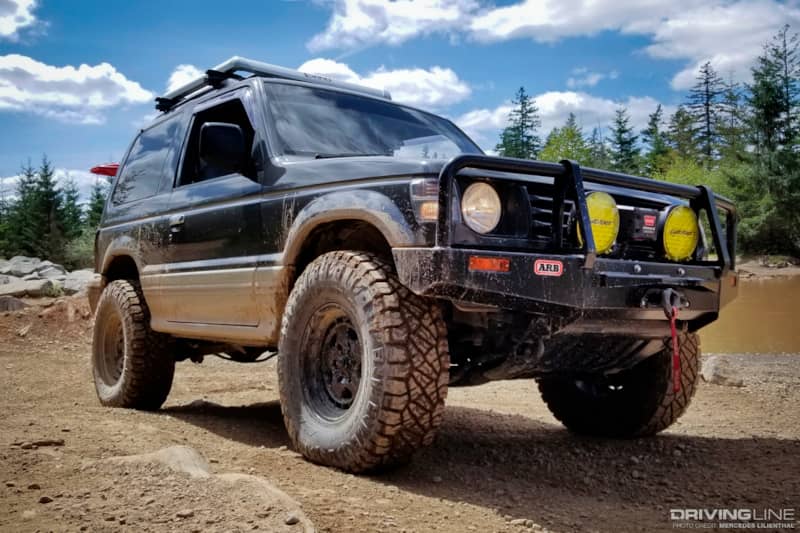 Nitto Ridge Grapplers and Fifteen52 Wheels
During this 1,000 mile review period, my Nittos were mounted on two sets of fifteen52 wheels: their Turbomac HD Classic wheels and then their new Analog HD wheels. Both sets are lightweight monoblock cast aluminum and are Asphalt Black in color. My husband now sports the Turbomac HD Classics on his Pajero. (Yes, we each have our own Pajero!)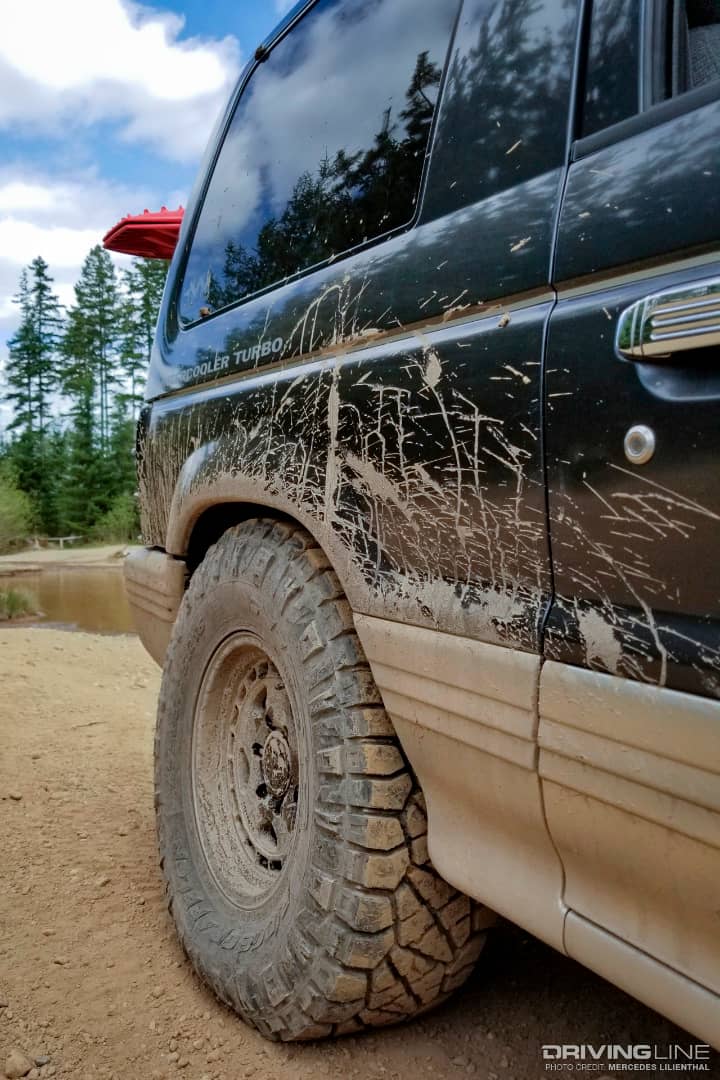 Ridge Grapplers and My Canadian Road Test
Although all three trips gave my Nitto Ridge Grapplers great exercise, the trip to Canada's wilderness is where I discovered their true greatness: successfully navigating every type of terrain I threw at them. With over 1,000 miles planned on this trip alone, I knew we'd go through some gnarly stuff.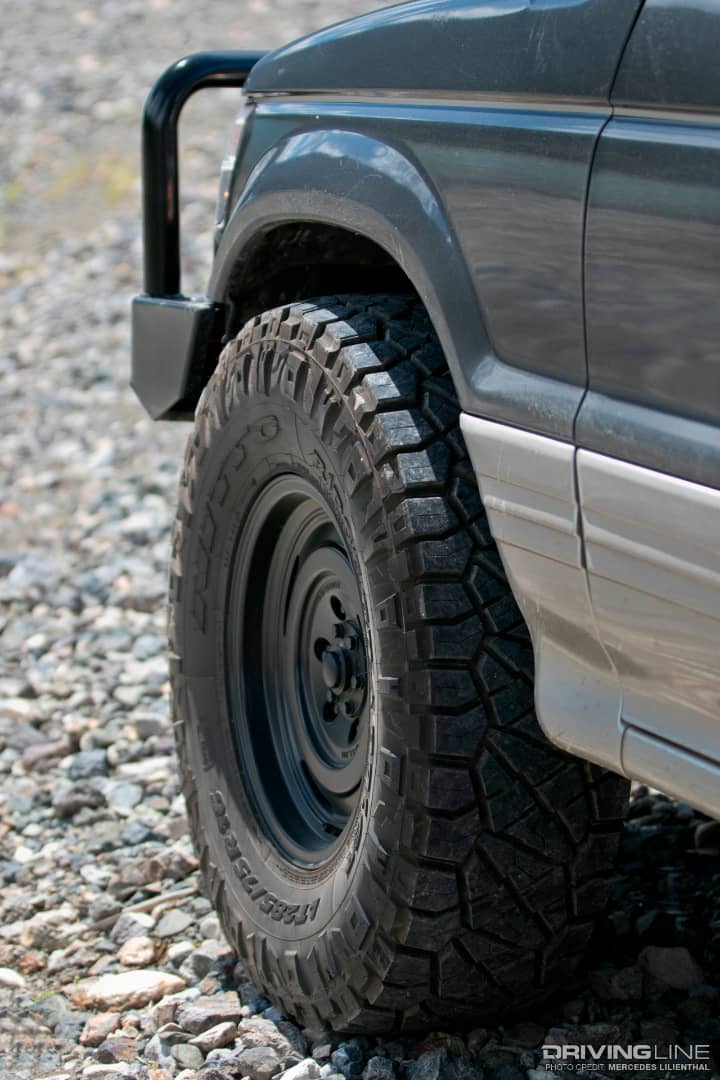 My buddies and I started our journey in congested metro Vancouver traffic and pounded the pavement via the Trans-Canada Highway through Hope until we reached Lytton (a small town that sits at the confluence of the Thompson and Fraser Rivers). This is where we met up with the last rig of our caravan and collectively deviated to a smaller highway.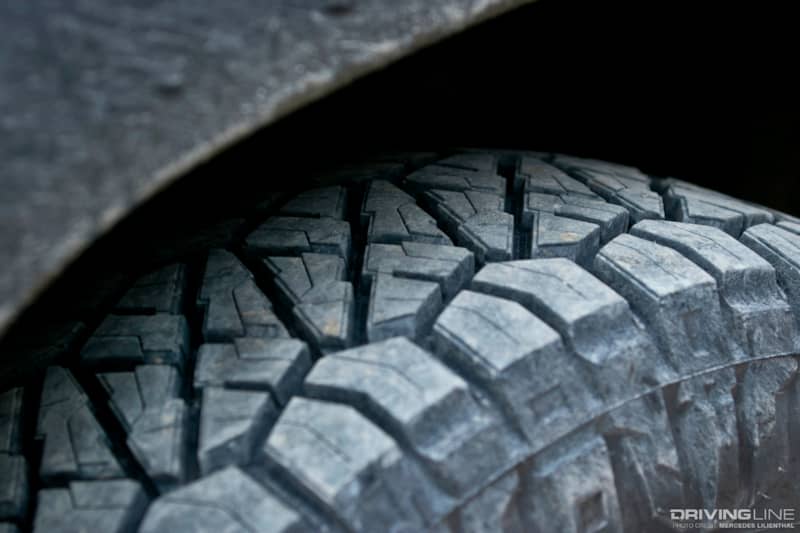 On- and Off-Road Performance
Nitto Ridge Grapplers are a fantastic on-road tire; I hardly noticed I was rolling on hybrid rubber. The Ridge Grappler tire was designed with a variable-pitch tread pattern that created a quiet and level pavement experience. Cruising speeds aren't very fast with my Pajero, but even at highway speeds, my Ridge Grapplers didn't vibrate or make loud droning noises.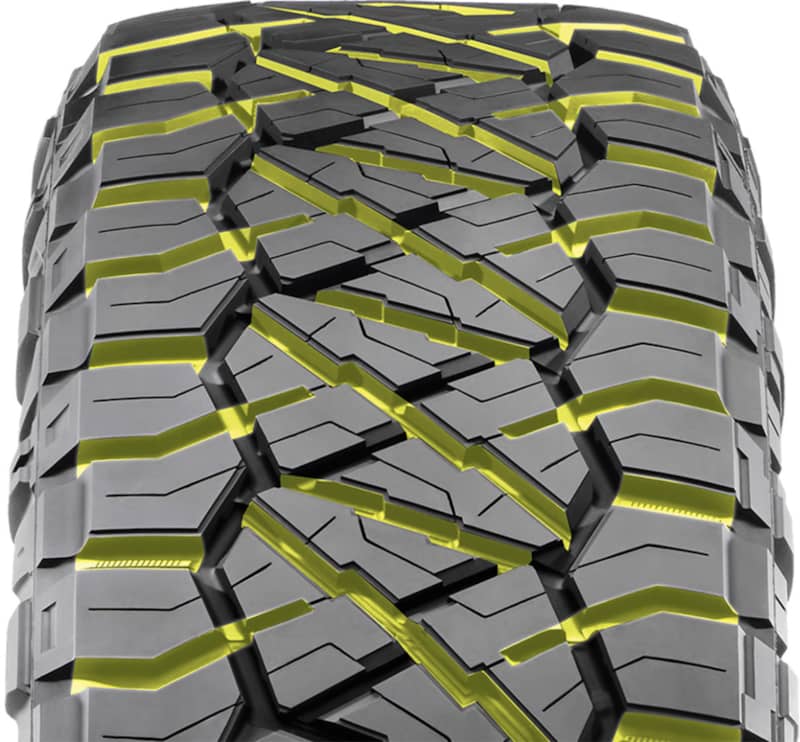 After heading through the small town of Lillooet and logging many miles of pavement, we hit hard-packed dirt through the Bridge River Canyon and camped at the foot of Terzaghi Dam.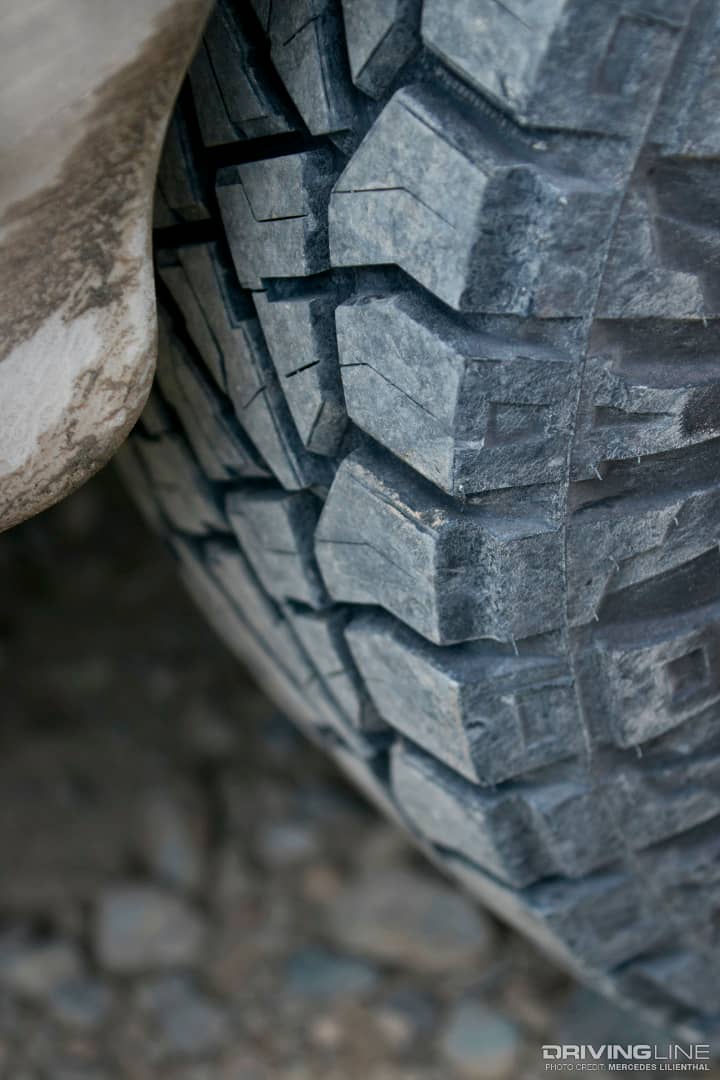 The 285/75R16 Nitto Ridge Grapplers were stable and confident as I traversed this narrow two-lane dirt road. Never once did I feel the Pajero break loose. These Nittos grabbed the dirt and occasional divots and bumps with ease.
We drove along the lengthy and stunning Carpenter Lake and visited the ghost town of Minto. This area had the finest silt I've ever seen! Minto mined gold in the 1930s, but became no more due to the overflowing waters of the Carpenter Lake reservoir enveloping it following the completion of the Bridge River Power Project. This changed the landscape dramatically as water took over the town site. As we carefully drove our way around, we noticed little left of tiny Minto except partial sections of foundations, a rusted fire hydrant, truck frames and broken cobalt glass. Once past the rubble and next to the water, a silty playground revealed itself. The silt's softness made it next to impossible to trudge through it in 4-high but kicking the Pajero down to 4-low made for fun times.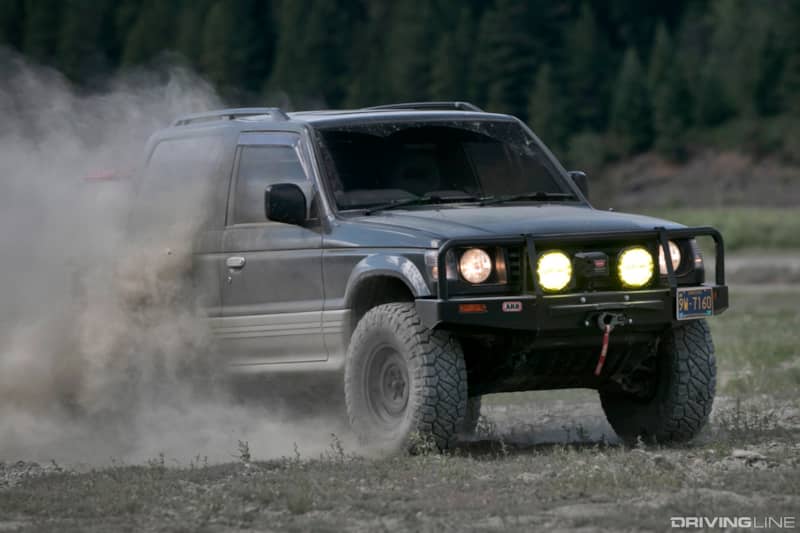 The Nitto Ridge Grapplers dug down hard as I gave the Terra Tractor power—well, as much power as you'd expect from a nearly 30-year-old 103 hp turbo diesel! Tons of silt kicked up behind me as I rallied through these tiny particles. Straight lines and turns were effortlessly completed.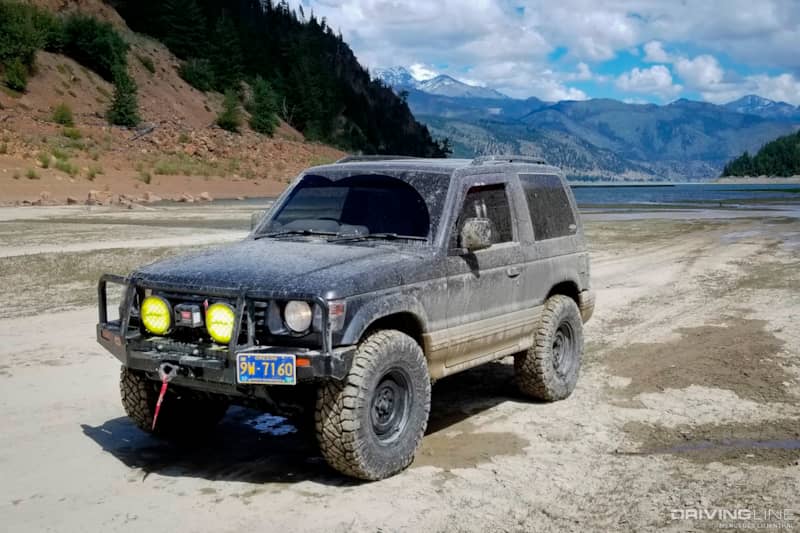 My Nittos handled this loose surface like a champ, they were begging for more action. As we left Minto, we navigated through a deep, muddy and long water crossing where I found the Ridge Grapplers to clean out very well, keeping tread blocks mud-free. After this, we headed out, stopped to pick up a few supplies in the sprawling metropolis of Gold Bridge (population approximately 36) and camped in the mountains above Bralorne.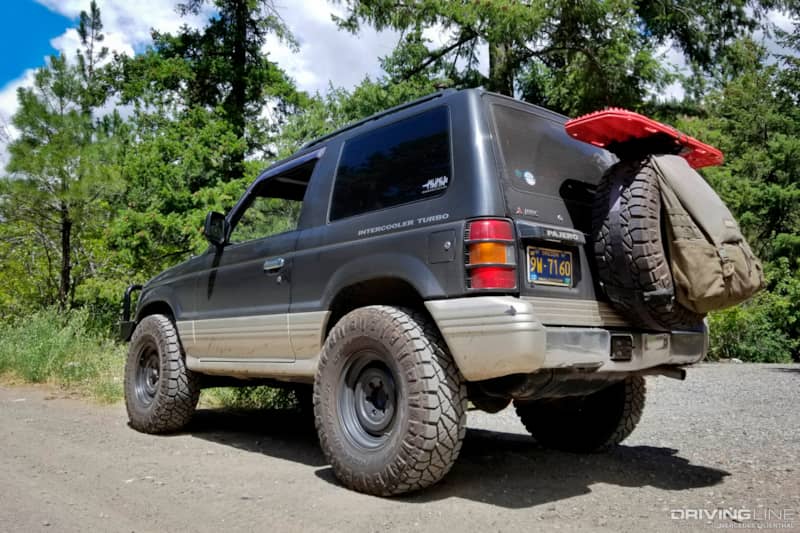 The next day afforded us an opportunity I won't soon forget—navigating through an extremely narrow and old and neglected 4x4 trail. After about only an eighth of a mile, we decided it wasn't wise to continue. This particular track boasted numerous logs that were difficult to drive over, rocks that hugged our rigs a bit too tightly and overhanging trees made it nearly impossible to drive under—even for my little 4x4. We didn't want to hack and slash all day. We found a spot to turn around and headed back. Luckily, after we got back onto the main dirt track and looked over our vehicles, we only received minor cosmetic injuries and each a hefty dose of tree "pinstriping."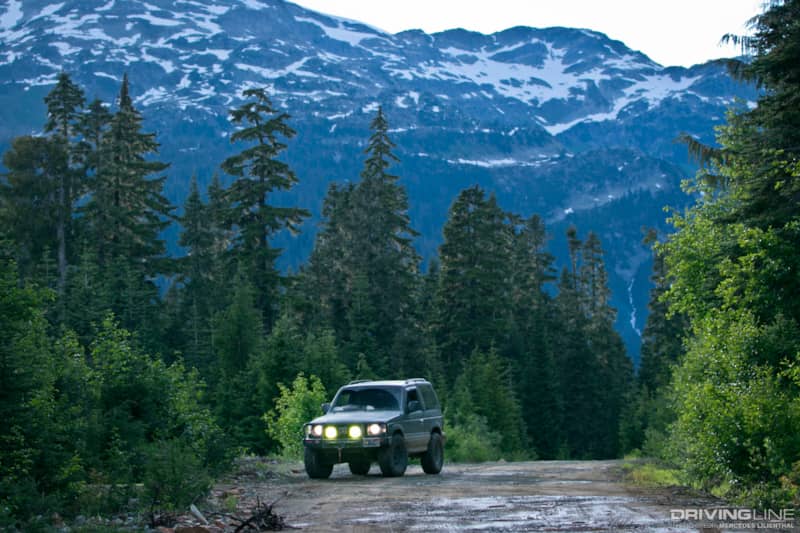 As we met back up with pavement in Pemberton, we headed to the BC Overland Rally in Whistler and eventually went back home. My Nitto Ridge Grapplers have been truly put to the test, and definitely came out on top!
Photos by Mercedes and Andy Lilienthal
Want to know what my Nitto Ridge Grappler first impressions were? Click here to find out!