Wheelin' in the PNW: Nitto Ridge Grappler Impressions
I hop into my 1991 short-wheelbase diesel-powered Mitsubishi Pajero and take off into the woods. It's partly cloudy, the sun filtering through tall pine trees that sway softly in the wind. The undulating terrain includes declines, off-camber turns and dips and hard-packed dirt, mud and rocks. Dense clay soil is intermingled with an endless sight of tree roots. This is the perfect place to test out my new Nitto Ridge Grapplers.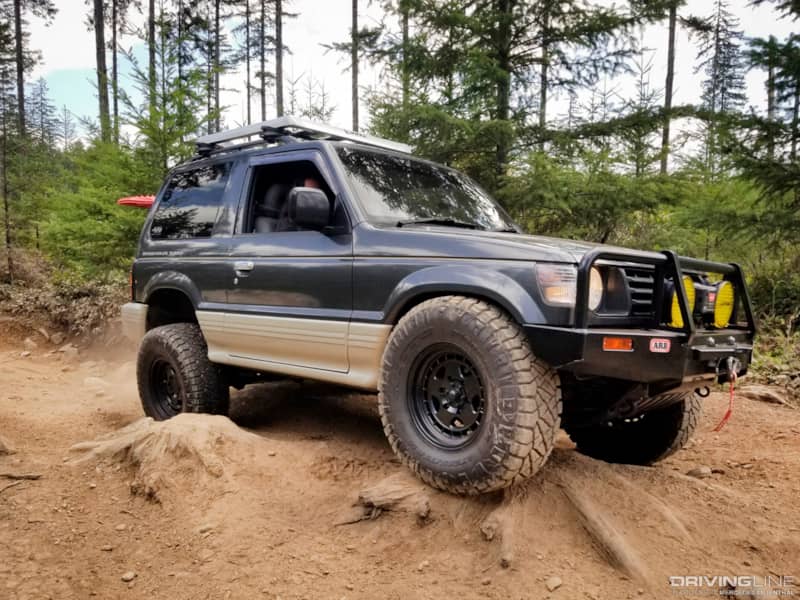 Rewind to my earlier tires (which were mounted on my newly purchased Pajero), and they were mismatched, worn out and terrible. Although on-road ride quality was acceptable and kinda quiet, they had to go. After purchasing my new 4x4, as well as lifting it with upgraded Rancho suspension, I wanted a tire that offered the best of both off-pavement worlds: the quiet performance and four-season handling of all-terrains and the off-road capability and prowess of mud-terrains. Is that even possible? 
So, after much research, I got a set of Nitto Ridge Grapplers.
Nitto Ridge Grapplers
A hybrid tire, Nitto's Ridge Grappler isn't really a mud-terrain nor is it an all-terrain tire. It's actually both. Nitto put tons of research and development into this tire. One of its unique features is its hybrid tread pattern. Not only does it have a multitude of tire-gripping features, like alternating tapered tread edges and step block edges to aid in better off-road traction, the Ridge Grapplers boast mud-terrain features like alternating shoulder grooves to help clear out thick mud and maintain grip.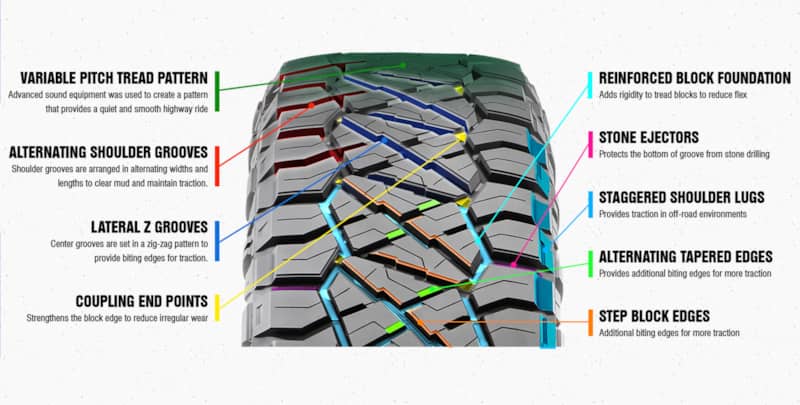 Clearing mud out of tires while maintaining traction on wet terrain is particularly helpful in the wet and muddy Pacific Northwest (PNW). You can experience rock, dirt, mud and sand—all in the same day. I thought about Tillamook State Forest's Brown's Camp area, playing around in the central Oregon sand dunes or heading up to Mt. Hood and its forest service roads.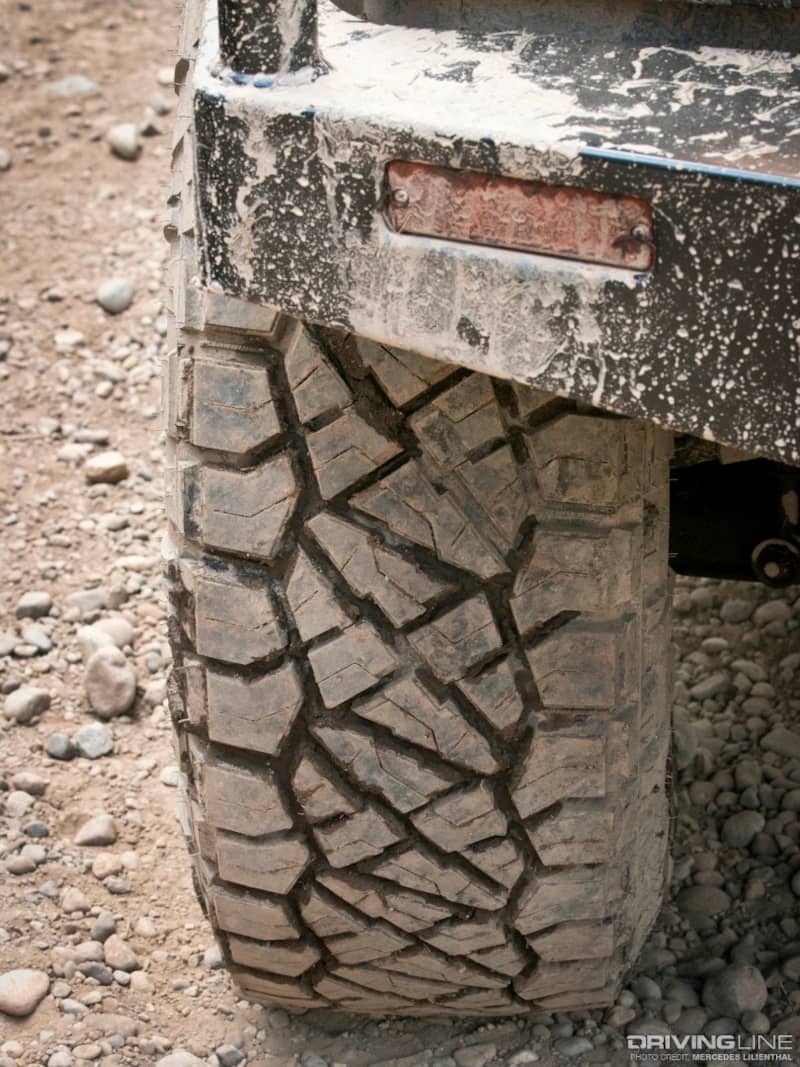 The PNW is essentially dry and desert-like in the summer (we jokingly say the "faucet" shuts off July 5) and has an endless array of rain in the fall, winter and spring. Mist, drizzle, rain showers, downpours and flooding, we get it all during eight months of the year. So, if you're a true off-pavement enthusiast, off-roading in the rain—and mud—is a necessity. You'll run into snow, too, if you venture up into higher elevations.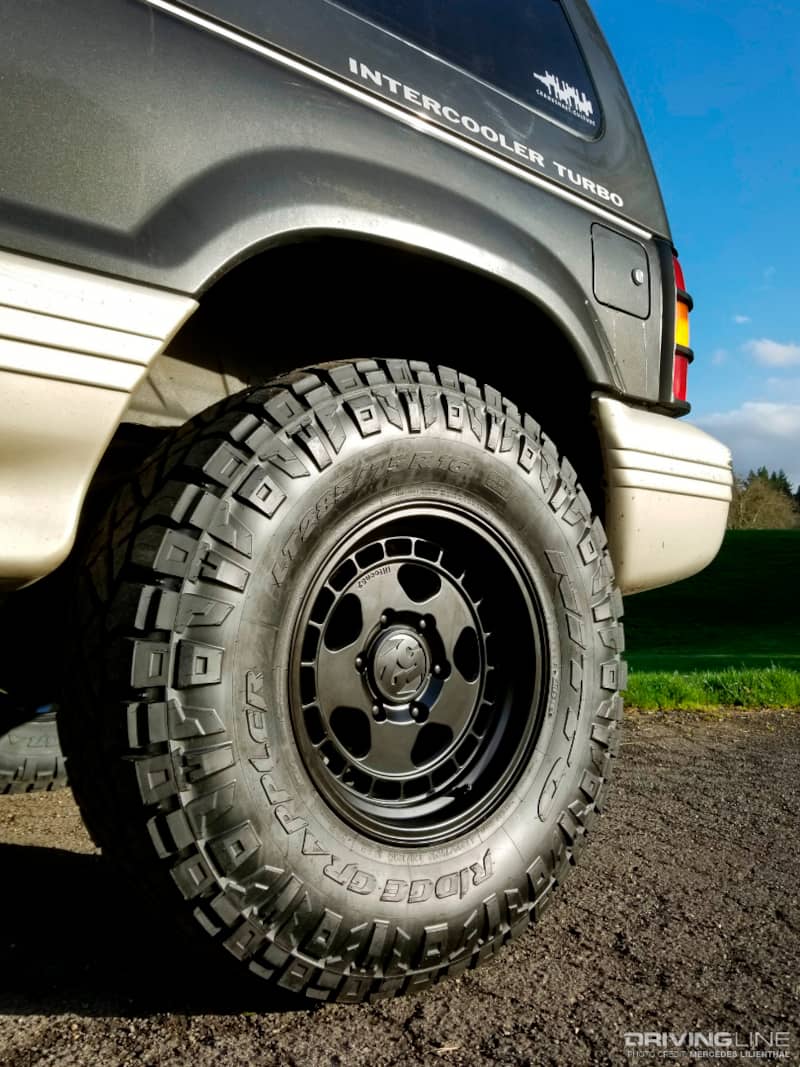 First Impressions
I found my Ridge Grapplers incredibly capable off-road. Off-road testing began at the Tahuya State Forest in Washington. Recent rains gave way to a trail system filled with craggy, washed out areas and deep mud holes. Add to that hard-packed dirt with ruts and a plethora of oversized tree roots, and I found myself the perfect playground.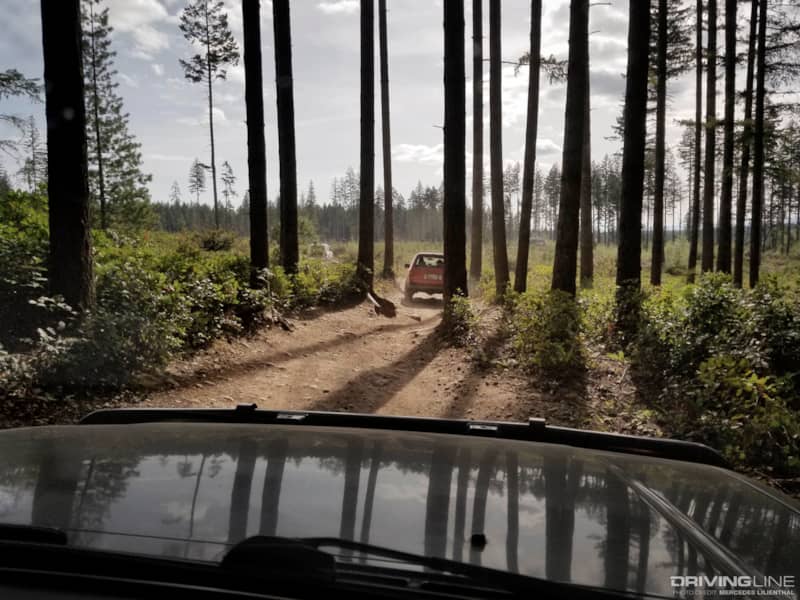 My 285/75R16 Nitto Ridge Grapplers dug hard into the dirt, aggressively climbed up and over rocks and surprisingly cleaned out thick mud from its tread pattern. My little Pajero turned into a mountain goat! Ridge Grapplers come with two different sidewalls: one with a traditional block pattern and the other with an aggressive alternating block design. I opted to have the more aggressive sidewall facing out. The sidewall pattern successfully grabbed the sides of several boulders and helped me get through gnarly trail sections.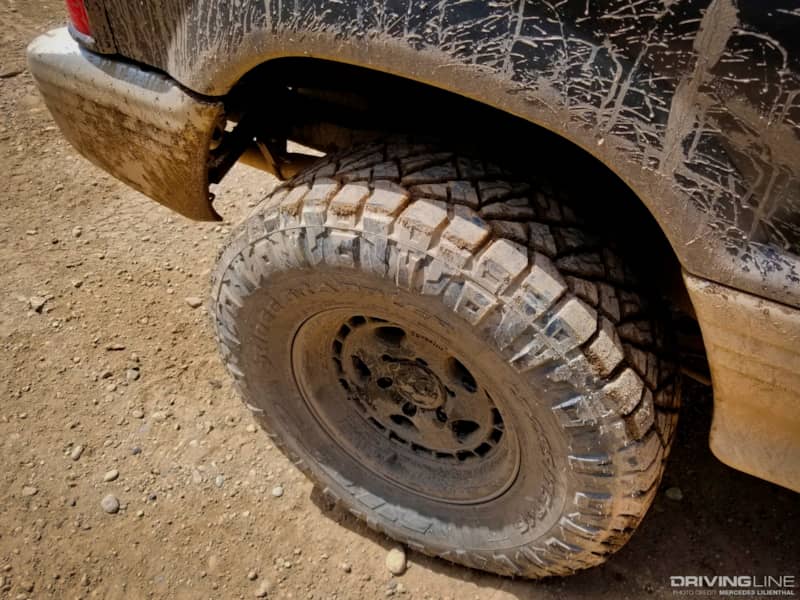 So, what about on-road performance? Although my Pajero is a noisy diesel with a two-and-a-half inch straight pipe and resonator, I found the Ridge Grapplers remarkably quiet.
During my research, I discovered that Nitto carefully designed the Ridge Grappler tire with a variable-pitch tread pattern. What does that mean? Essentially, the tread pattern was designed using computer simulation and testing with the use of advanced sound equipment. This, in turn, creates a quiet and even tarmac experience—exactly what I experienced. That was an unexpected treat for me as I'm used to louder tires on-road. After Nitto tested the Ridge Grapplers against their other off-road tires, the Ridge Grapplers earned a similar score to the less-aggressive Terra Grappler and Terra Grappler G2 all-terrain tires.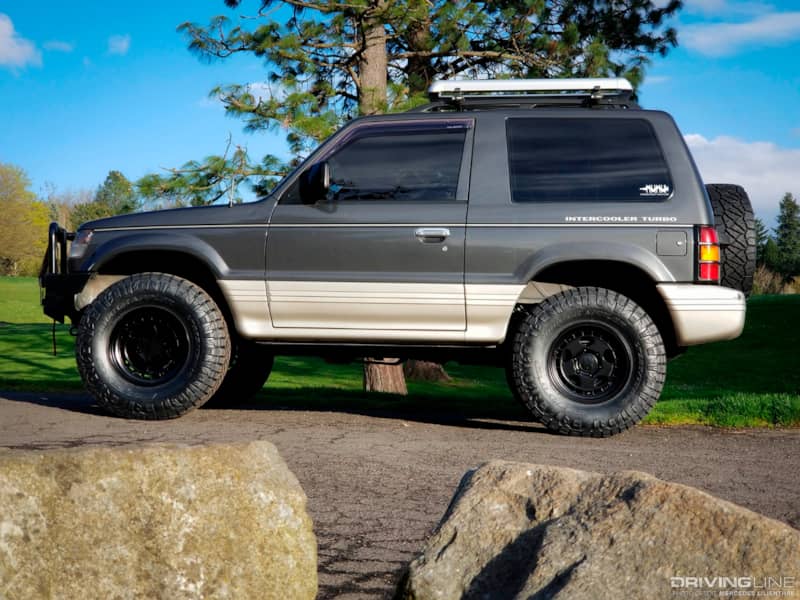 I'll be sharing with you my 1,000 mile Ridge Grappler on- and off-road assessment after I complete my next trip.
Love off-road Mitsubishis? Click here to see how this one was lifted to accommodate larger tires.