Nitto Takes First and Second in 2023 Ultra4 Big Sky 200
Story By Matt Holt
Photos By
The beautiful descent into the valley of the middle of the 10,000 acre ranch in Broadview, MT makes it clear why this 2023 Ultra4 off-road race is called the Big Sky 200. The view is amazing and the long wide open stenches make for some very fast passes on race day. Don't let the green grass fool you, there were a few climbs and some mud that caused problems, but knowing when to slow down and keep the race car together was the key to winning this race.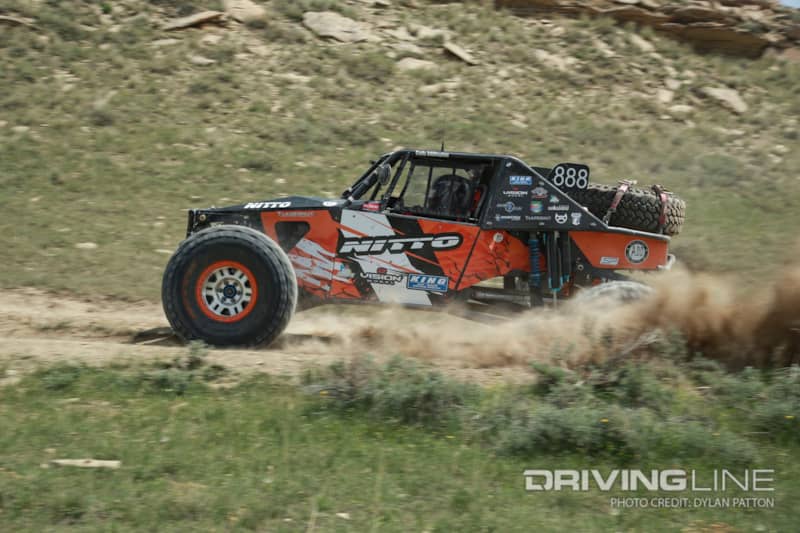 And Cody Addington did just that, he raced well and pushed hard, but just enough to be able to keep his Nitto Trail Grappler tire-equipped bright orange and white buggy together and propel him to the top spot.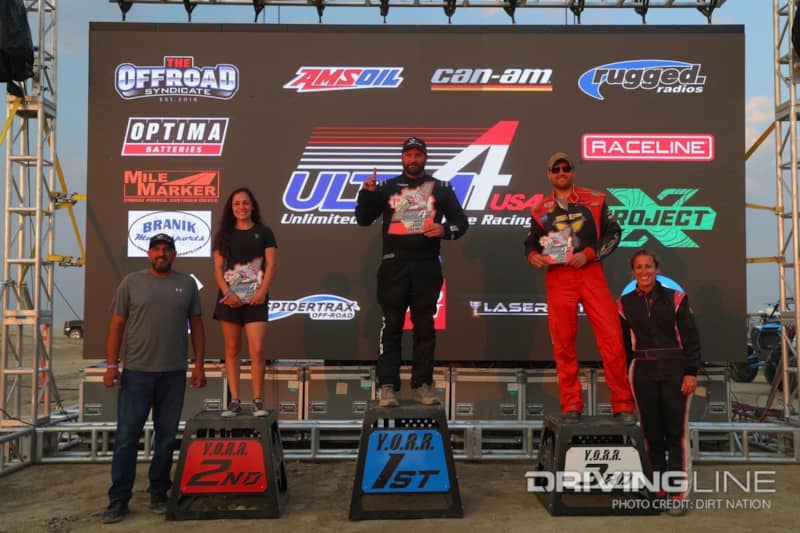 Cody had a great time qualifying, finishing 3rd behind Paul Wolff and good friend, Paul Horschel— for a Nitto qualifying sweep.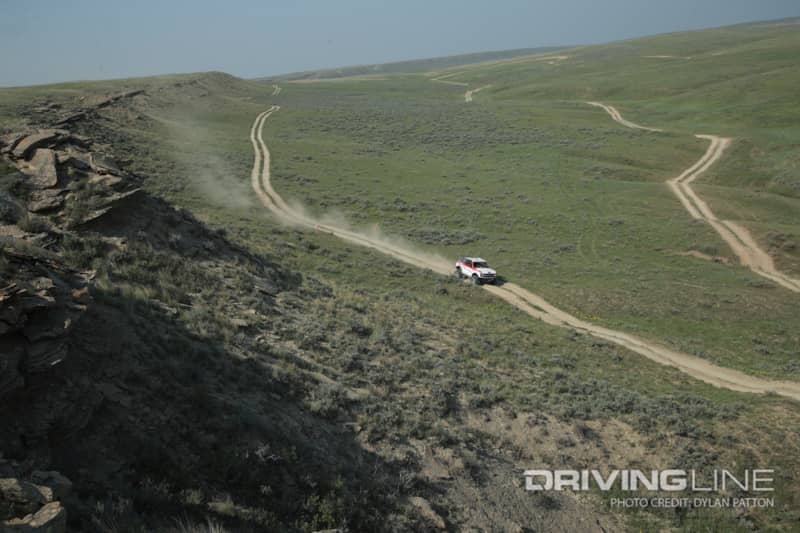 After a few photos at the top of the podium, Cody said "I never had to shut the car off one time!" Which proves how important it is to have a car properly tested before the event—he put a lot of work in the shop to prep the car and the team helped keep the car going full blast at the track.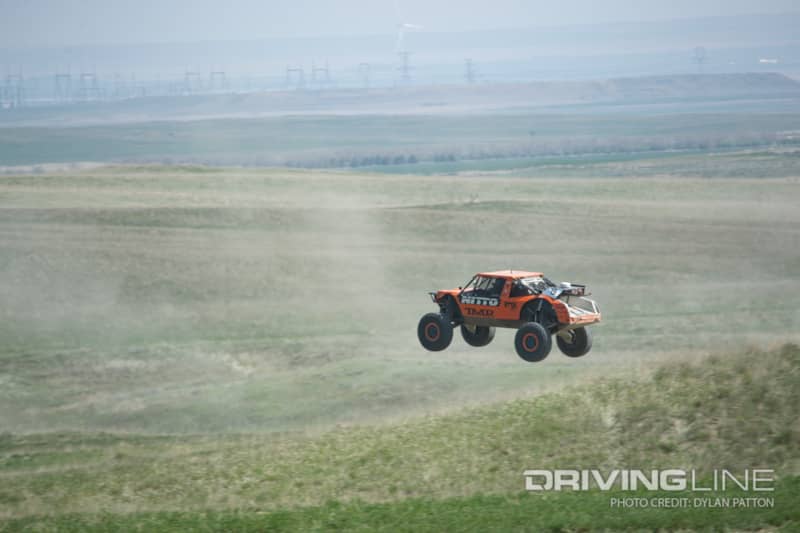 Bailey Campbell who had some issues early on was able to overcome mechanical problem and absolutely smoking the course during her later runs. Phillip McGilton finished physically second, however since there are staggered starts, Bailey was able to come from behind and finish second on her actual time through the course.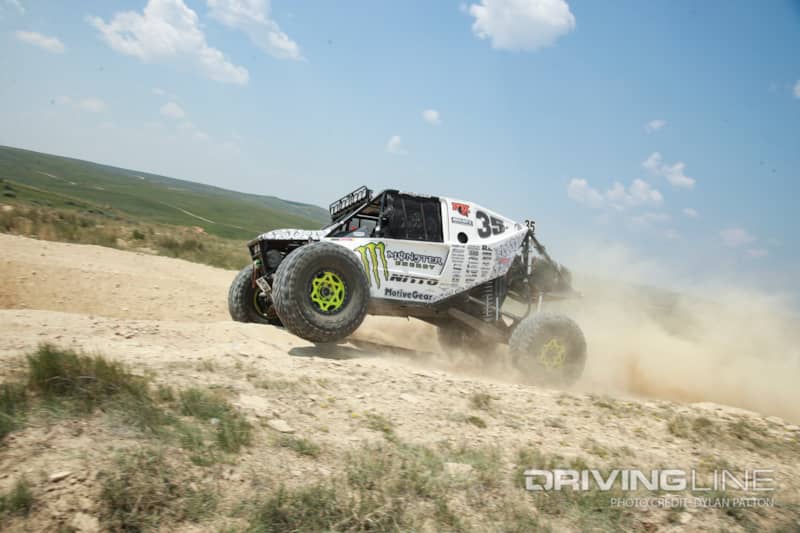 Phillip McGilton was pushing hard all day and has been getting more comfortable at each race, and having his girlfriend as his navigator they enjoy racing as a change to do something fun and exciting together. He was excited to qualify fourth and finishing physically second was big deal, and he was happy with how the car handled and winding up third on the podium for the day wasn't so bad either.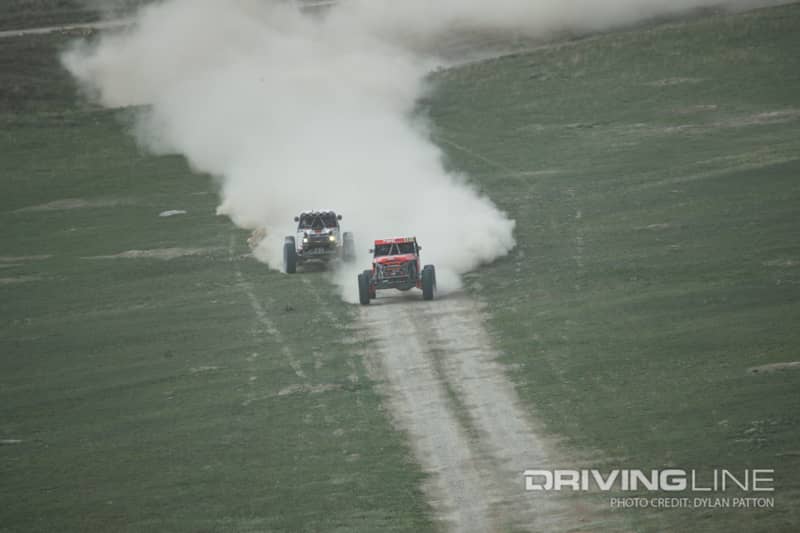 This is a very special Ultra4 event is much different from most because at the Old Cow Pie Motor Speedway the Yellowstone Off Road Racing series will be adding 80 some cars to the field of the two days of racing, both side by side and big car classes. Which was a very large variety of all 175+ racers and race cars being on track all divided into 3 classes over 2 days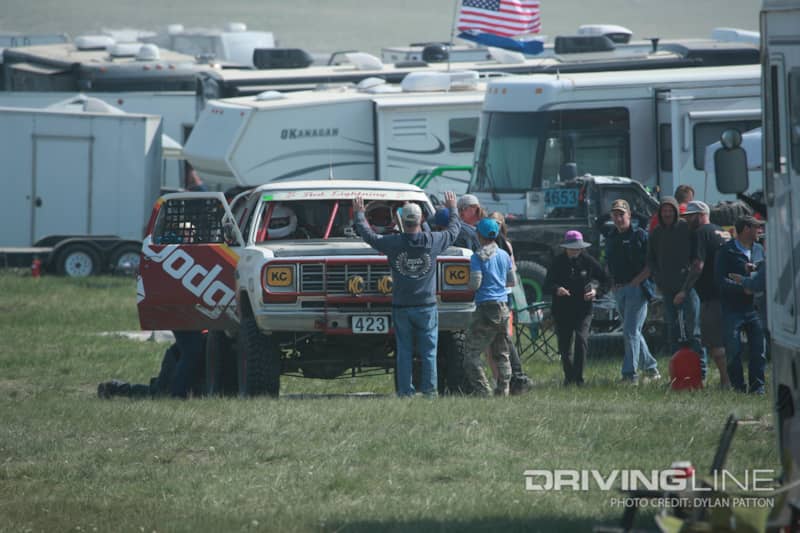 One of those drivers was climbing into a 1974 Ford Bronco for the first time. Shelby MacDonald, 20, and co-driver was Ali McDonald, 17. finished second in the Comp Mod Class was one of the most impressive debuts of the day. Shelby wanted to thank her family and friends who helped make this day possible. There pits stops were fast and it was so awesome to see such young athletes competing at such a high level and being aggressive against veteran racers in faster cars.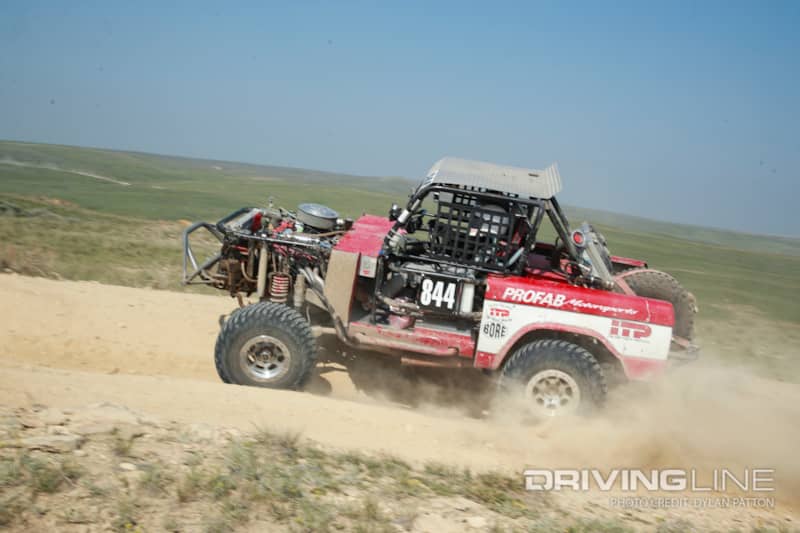 Kyle Chaney, as if he wasn't already a house hold name, made a statement when he set a blistering fast lap in 52 minutes in the number 191 bright yellow Can Am in the Pro Mod class as he took the win. He qualified 6th and not only did he set the fastest lap time of the day, but he was so on point that even his average lap time was faster that anyone else's fastest lap in the UTV class and all big cars except for 2.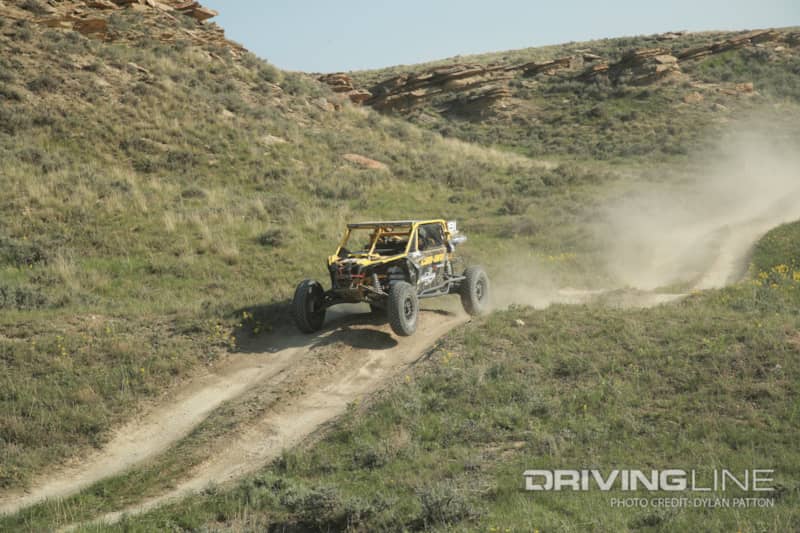 It had rained for days before the event, but the course quickly dried out and with buggies starting to prerun dust was starting to kick up in no time, but luckily there was a big of a breeze so the wind helped keep the course clear throughout the rest of the racing.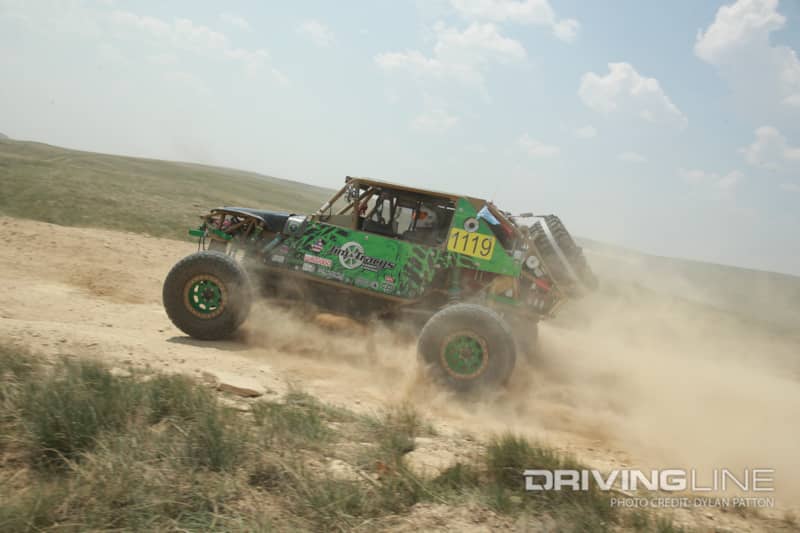 The heart off road racing is just getting out and competing and that what Y.O.R R 1600 class is all about, sand rails and original VW beetles. These very limited horsepower engines are air cooled and each vehicle is only two wheel drive, yet they got out and battled it with the best of them in the 4600 and 4500 classes early Saturday morning to set the tone for the race day.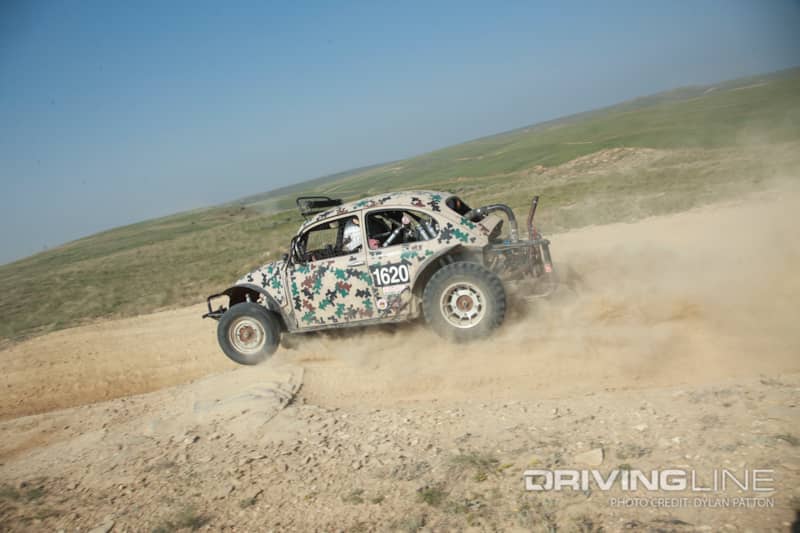 Something that really hit home with me was getting to see the pit crews, up close and in person. The tools flying, people running around yelling, grabbing tools, and hammering away to just somehow beat the car back into submission, then high fiving each other while smiling and shaking their heads saying how crazy the events that just unfolded were, or sometimes laughing at things that a driver would say happen even on course or things he was hoping for, this was never more apparent than with the Pit Guys.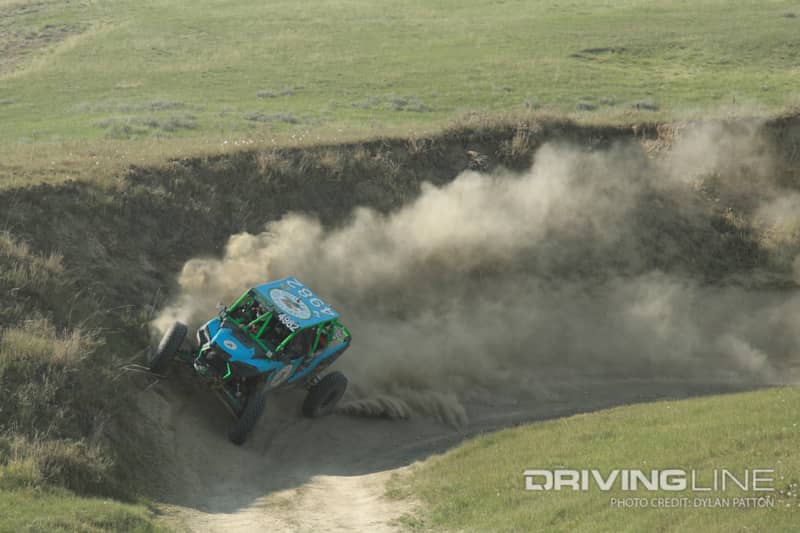 The Pit Guys are a rag tag group of misfit good buddies who have driven and flown in from all over to help make the drivers day as successful as possible. Hearing the back stories from crew to racers was enough to write a book on, but idea is that they simply do it for the love of the sport. Off road racing to them is much more that just hobby, it's a lifestyle.
The course, with its rolling country side hills all covered in grass indicated it was going to be a quick and easy course, but the war of attrition of cars began to settle in quick. From bent wheels to broken axles and wiring problems to transmissions just giving up, racers began parking cars. Even the best of them began to retire for the day. Regardless of whether it was pushing the car a little to hard or that word famous two dollar bolt that gives out, cars were towed into the pits.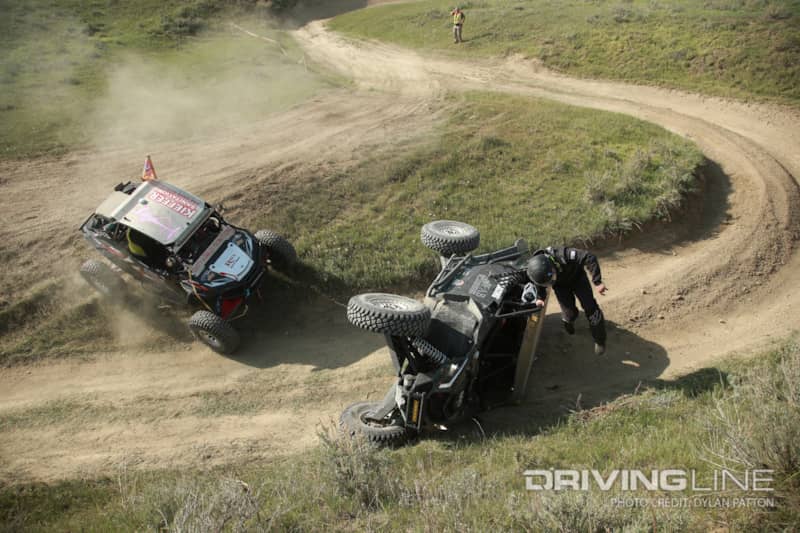 After all the trophies were given out the race teams began to hang around and talk about the fun they had racing and how they almost had one another. Most were excited to get home and get some sleep, but were already planning for the next one.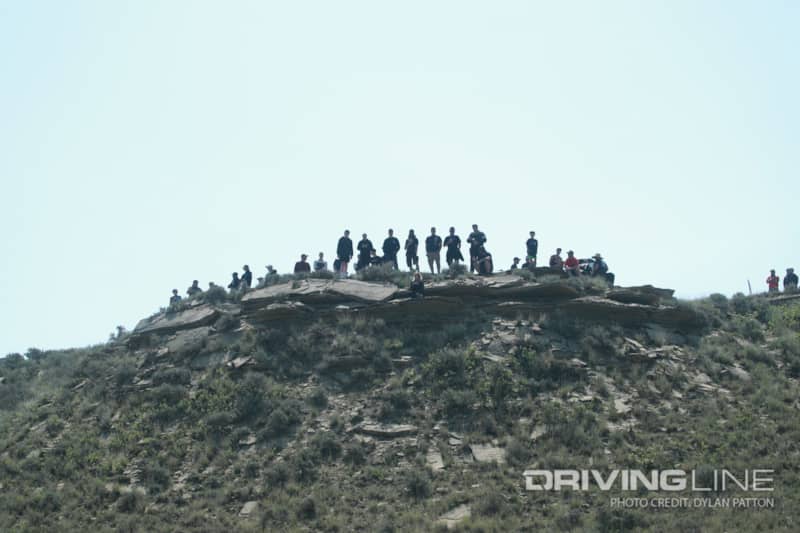 2023 Ultra4 Big Sky 200 Race Results
UTV Stock Production
1.) Nathan Parker
2.) Stephen Rodgers
3.) Byron Starratt
UTV Pro Modified
1.) Kyle Chaney
2.) Travis Zollinger
3.) Kory Williams
UTV Open
1.) Joshua Smith
2.) Joe Gould
3.) Jeff Bauckman
4600
1.) John Williams
2.) Alex Fleming
3.) John Rants
4500
1.) John Matthews
2.) Shawn Rants
3.) Duane Garretson
4800
1.) Brent Harrell
2.) Stephen Roes Jr.
3.) Jeremy Jones
4400
1.) Cody Addington
2.) Bailey Campbell
3.) Phillips McGilton