Nitto Tire Grappler Buyers' Guide
The right tire can make all the difference when it comes to on and off-road performance. As a leader in the enthusiast tire space, Nitto Tire is known for its diverse Grappler tire lineup. From innovative hybrid tires such as the Ridge Grappler to its championship-winning Trail Grappler, Nitto offers a wide range of tread types for your truck and SUV. In this article, we're divining into the company's Light Truck tire line and giving you insight into which one of these tires is best for your vehicle.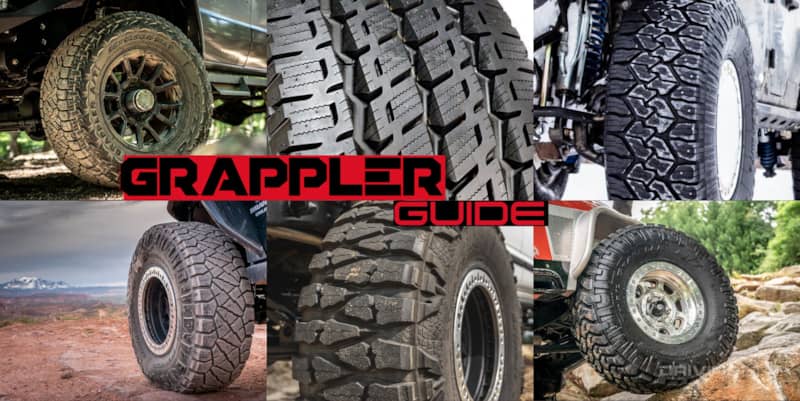 Recon Grappler A/T
As one of Nitto's newest tire offerings, the Recon Grappler A/T was designed to disrupt the traditional all-terrain tire market in a big way. This aggressive, yet unbelievably quiet tire, demonstrates just how far we've come with tire technology. Massive lugs and deep tread spacing merge with a cutting-edge tread design that delivers not only on the styling front, but on the trail as well. Just as exciting as the all-around performance characteristics is the fact that the Recon Grappler A/T is back by Nitto's limited treadwear warranty which covers 55,000 miles for LT-metric and flotation sizes, and 65,000 miles for hard metric sizes. If you are looking for a no-compromise all-terrain tire, this is it.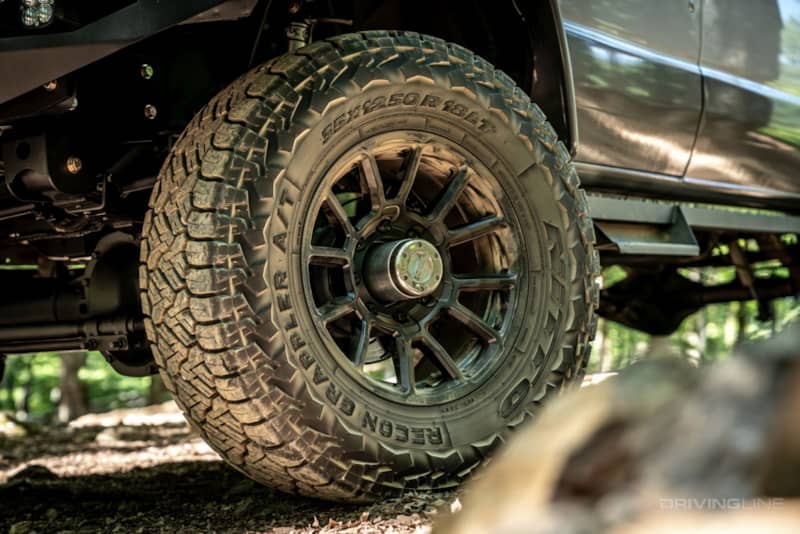 Trail Grappler
From podium sweeps at King of the Hammers to dominating trails across America, there is no other mud-terrain radial on the market with the proven off-road performance as the Trail Grappler. Equally as impressive as its massive lugs and legendary sidewall durability is the fact that the Trail Grappler rolls quiet and smoothly on the highway. If you're looking to get the most off-road performance without sacrificing on-road comfort, the Trail Grappler is definitely for you.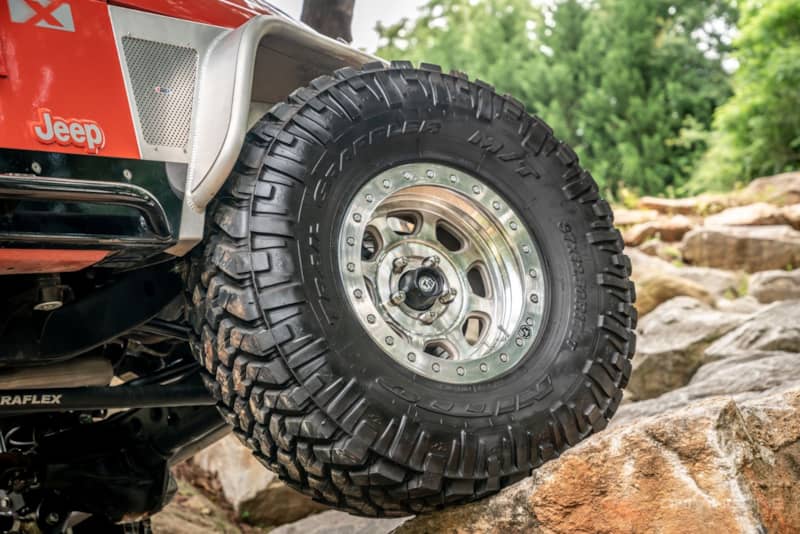 Mud Grappler
It's one of Nitto's oldest tire offerings and a staple in the off-road world. While mud is in this tire's name, Nitto actually categorizes its Mud Grappler as an extreme mud terrain tire. The Mud Grappler is unapologetically aggressive and designed for the true off-road enthusiast that puts trail performance above everything else. The massive tread blocks and staggered design create a signature roar on the highway and make it a beloved tire in the truck and SUV world. Despite all of its off-the-tarmac benefits, the Mud Grappler is extremely surefooted on the road as well.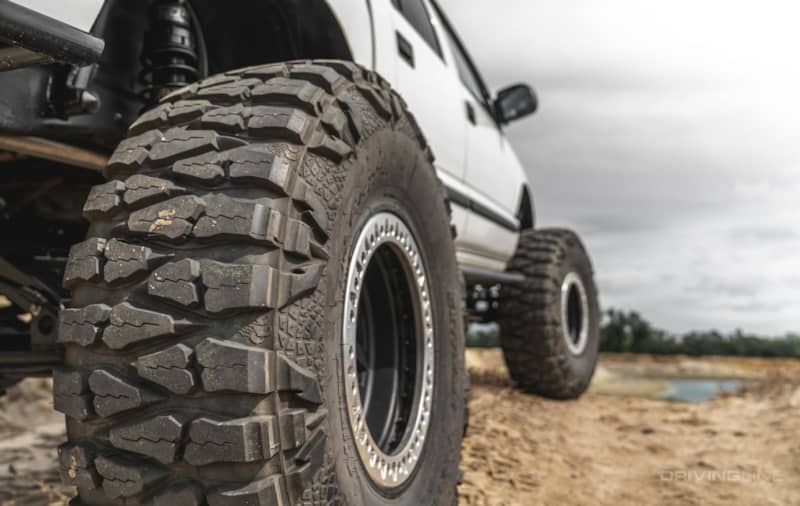 EXO Grappler
If you live in a place where winter weather greatly impacts your commute, then take a look at the EXO Grappler AWT. It's a three-peak mountain snowflake rate tire that can easily be upfitted with TSMI #15 studs. At its core, the EXO Grappler is still an all-terrain that will serve your truck or SUV well year-round. However, thanks to the special mix of rubber, the EXO Grappler AWT creates the perfect tire for battling winter weather.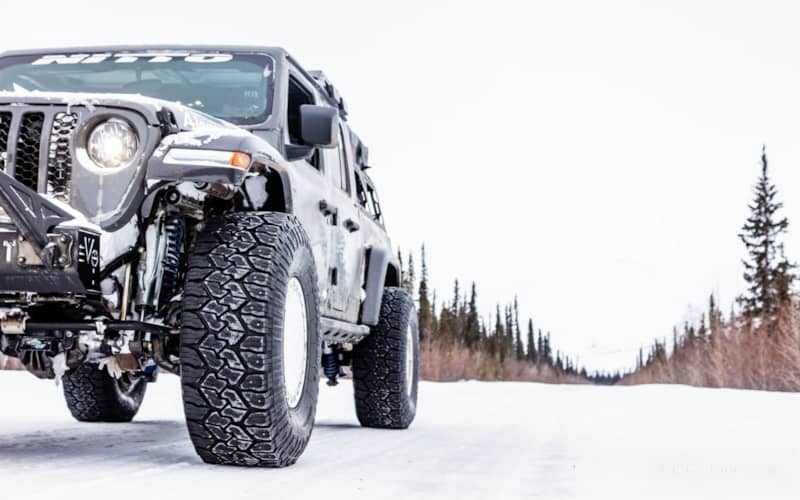 Ridge Grappler
Groundbreaking is the best way to describe the Ridge Grappler. With its deep tread voids and massive tread blocks, it takes cues from the mud-terrain family. But that's only part of the story. To dial in the hybrid tire, Nitto also created a unique tread pattern complete with deeply siped lugs to bring in elements from the all-terrain family. The Ridge Grappler has proven over the years to be a tire that truly can do it all and continues to be a go to for weekend wheelers and truck owners alike.
Dura Grappler
It's where on-road comfort and high-load ratings meet. The Dura Grappler is a highway-centric tire designed for going the distance and exceeding the heavy-duty needs that modern ¾- and 1-ton trucks require. This road Grappler is designed with advanced siping techniques in the tread blocks that retain rigidity on long hauls while increasing grip in wet conditions.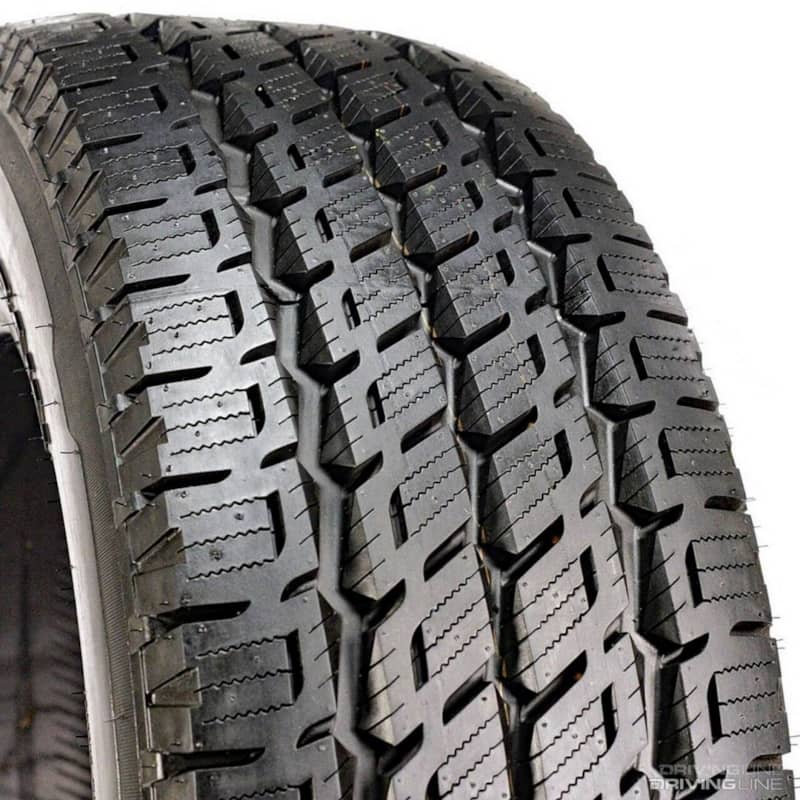 More From

Driving Line
Trying to decide between the Recon Grappler A/T and the Ridge Grappler? Watch this video.