Nitto Trail Grappler Tire Review | Inside Line
As an automotive journalist, I've spent well over a decade testing a wide array of parts and vehicles. By a seemingly large margin, tires have been the most common automotive component I have reviewed. Given my specialties rest more in the world of off-road trucks (hence the title Senior Off-Road Editor), I've had the opportunity to test an assortment of all-terrains, mud-terrains, and in recent years, hybrid terrain tires.
While I have developed a small list of those I like (and those I avoid), there is one tire that has been a go-to for genuine dual-purpose vehicles over the years: the Nitto Trail Grappler. Since first reviewing the mud-terrain radial nearly a decade ago, my positive experience with that tire both on-road and off has drawn me back to it. From Moab, Utah, and the famed Glamis sand dunes to mud-lined trails in the southeast, I've logged tens of thousands of miles on the Trail Grappler all across the United States. Throughout my long run with the tires under an assortment of vehicles, I never experienced a single flat tire or had balancing issues—two huge factors that are always at the forefront of my mind when buying tires.
So, when it was time to get a new set of treads for my 2018 Jeep Wrangler Unlimited Rubicon, the Trail Grapplers were at the top of my list. Over the past eight months, I have put my 37x12.50R17 Nitto Trail Grapplers to work. While you can watch my entire video review on our YouTube channel, for this Inside Line article, I am breaking down the pros and cons of this modern mud-terrain.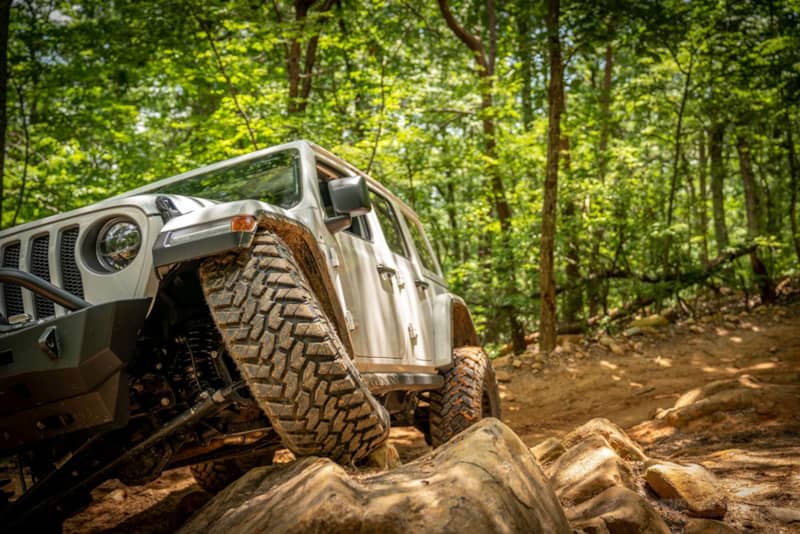 The First Grapplers
I had to go digging through the archives for this: pictured here is my 2008 JKU Rubicon on the very first JK Experience. As you see it here, it was fit with a simple TeraFlex budget boost lift, King shocks, 5.13 gears, and 35x12.50R17 Nitto Trail Grapplers. My working assignment at the time was to follow Mel Wade and a small group of Jeep Wrangler JK's on the first ever JKX. We covered nearly a 1,000 miles that week, traversing the desert, rock crawling, and even sand dunes. This would be my first time with the Trail Grapplers and to say I was blown away at their versatility would be an understatement.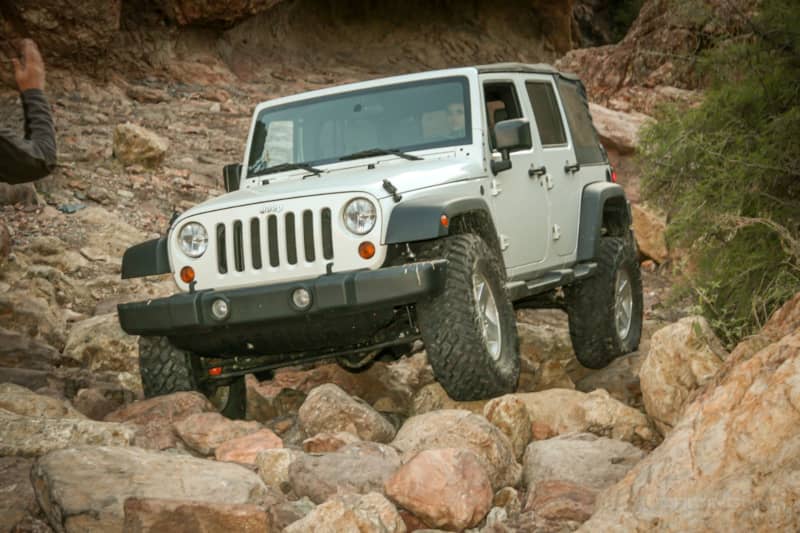 Back To The Future
My JL build has always teetered on the line of hardcore wheeler meets daily driven Jeep. It was never meant to tackle extreme sheetmetal smashing trails, but that doesn't mean it's not built to wheel hard. Given how comfortable of a driver the Jeep is, I never trailer it to the trail head. This influenced my tire decision greatly as I knew I didn't want to skimp on trail performance, but I wasn't willing to settle for an obnoxious on-road tire. This is where the Trail Grappler has stood out to me over the years. While there are plenty mud-terrain radials on the market, I have yet to find one that is as quiet and refined on-road as the Trail Grappler. This made it an easy choice for when I gave my Rubicon a 2-inch boost (read about that here) and upped the footprint to a 37x12.50R17.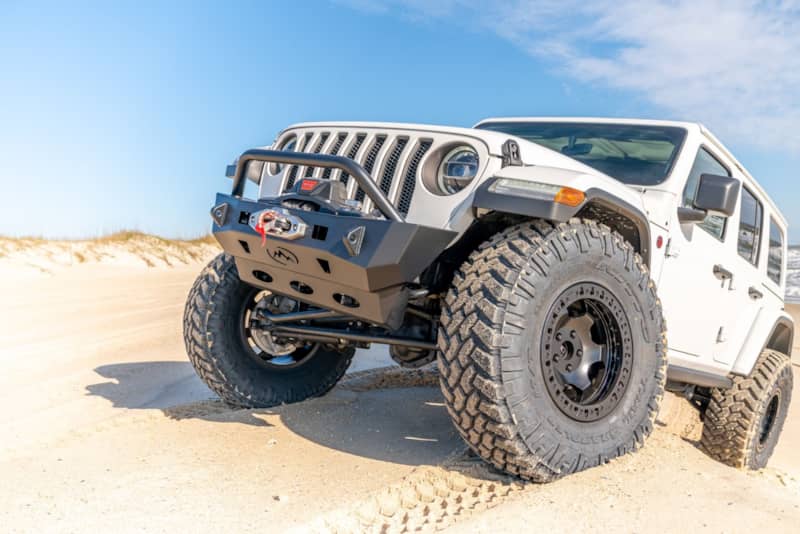 Locked In
One thing I have learned over the years is that Nitto makes a very heavy-duty sidewall. This is awesome on the trail, but I have found that in order to get the best performance and ride quality from the Trail Grappler off-road, I need to pair it with a beadlock wheel. That's not to say that the tire doesn't do well at off-road pressure in the teens. It's more so that it works so much better in the single digit range that it's like having a cheat code turned on for your four-wheel drive. This is why I paired my 37s with a true Robby Gordon series 17x8.5 beadlock from KMC wheels. Now, I can drop the air pressure as low as I like without fear of dislodging the tire from the wheel.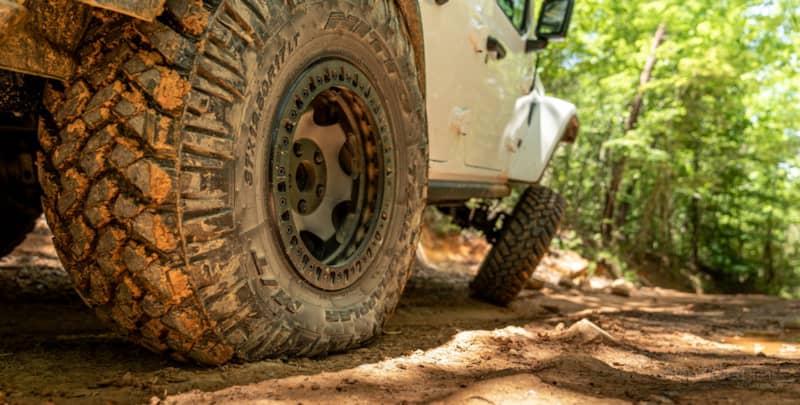 Rolling Mass
There's no question that this is a hefty tire and wheel package, especially compared to what came on the Wrangler from the factory. That doesn't mean that the tires ride rough or are hard to balance. In fact, my setup took little weight to balance and when running my street pressure of 30 psi front and 28 psi rear, I've found the tire to be plenty plush even on the tarmac.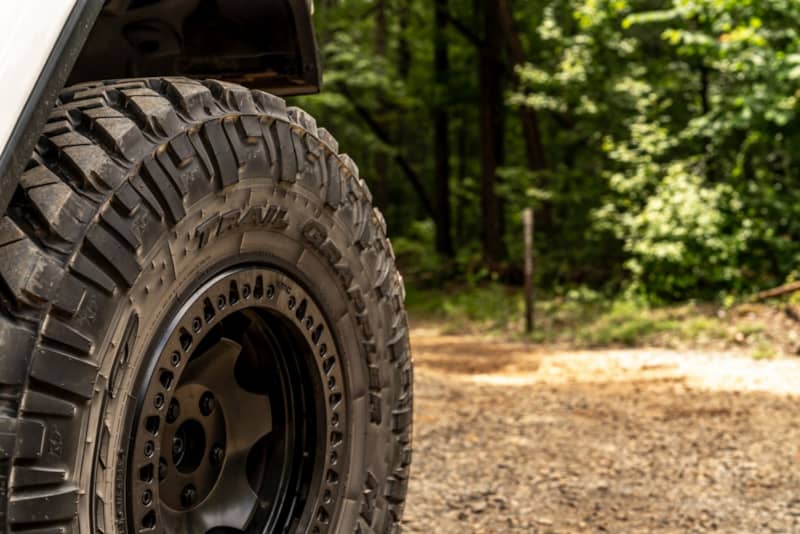 Road Manners
While I've touched on road noise (and you can hear for yourself in my video breakdown here), I've found the Trail Grappler to be an extremely sure-footed radial on the highway. It doesn't have any strange quirks (i.e. pulls hard on the road or hops), but like most mud-terrain radials, it lacks in a bit in the sipe department. For those of you unfamiliar, sipes are those little slits you see more commonly on all-terrain tires. They help increase grip in the rain. Given it does rain a fair bit in the Southeast where I am located, I can tell you that the Trail Grapplers are not as good as something like my Ridge Grapplers in the rain. However, the Trails do work better than many of the other mud-terrain radials that I tested in the past.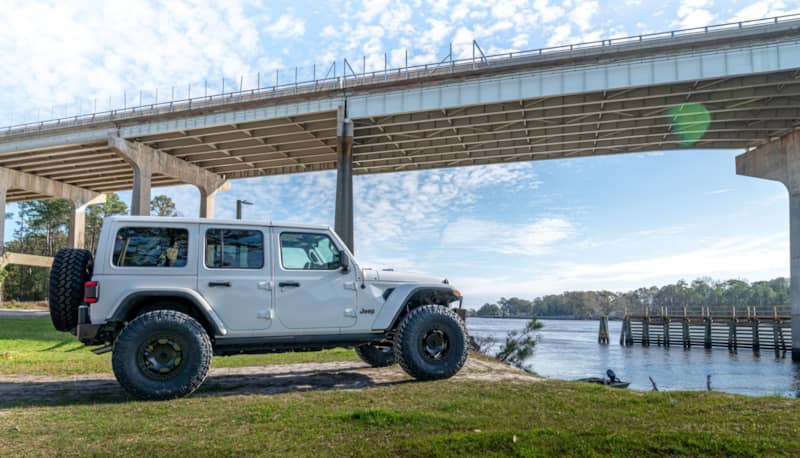 On The Trail
Given I've been using this tire on and off for nearly ten years now, I have been able to test it in a variety of terrains. With most of my current trail riding consisting of a mix of muddy and rocky trails, I needed something that would not pack up in clay. It's a tall order for sure, but the Trail Grapplers does a great job of cleaning out the large tread blocks. When you also consider just how low the Rubicon is geared from the factory, it helps to have a tire that can clean out quickly (without an abundance of wheelspin).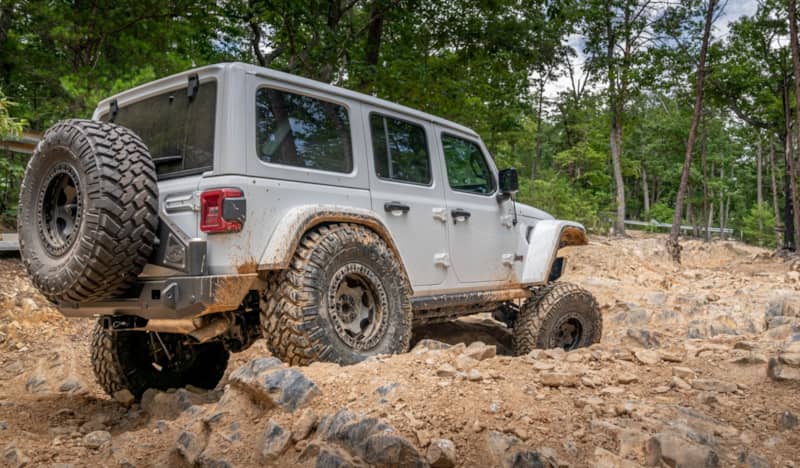 Under Pressure
The Trail Grappler's load range D carcass is capable of supporting over 3,500 pounds, making it far more than the Wrangler technically needs. The benefit of this thick sidewall is that it's well equipped to battle harsh trail conditions. It's one of the reasons I've stuck with this tire over the years. Dropped to 7 psi, this tire grips unbelievably well.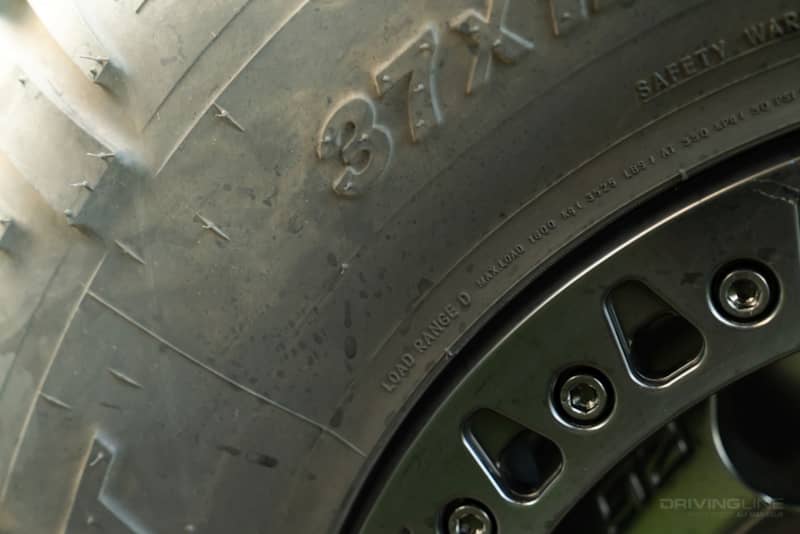 Tire Wear
There are a lot of factors that play into tire longevity. If memory serves correctly, my last set of Trail Grapplers squeezed out a little over 45k miles before they got replaced. Despite traveling all over the United States to cover off-road events, some of the worst tire damage I have ever done to a set of rubber has happened in Uwharrie National Forest. Maybe it's just the type of underlying rock formation that is there, but many of the exposed rocks are extremely sharp. The Trail Grapplers have done an excellent job of weathering this abuse. You can see this displayed in action in our latest On The Trail video series. Despite the cuts and gouges from rock abuse, I have not encountered a single tire failure or significant damage to the tire.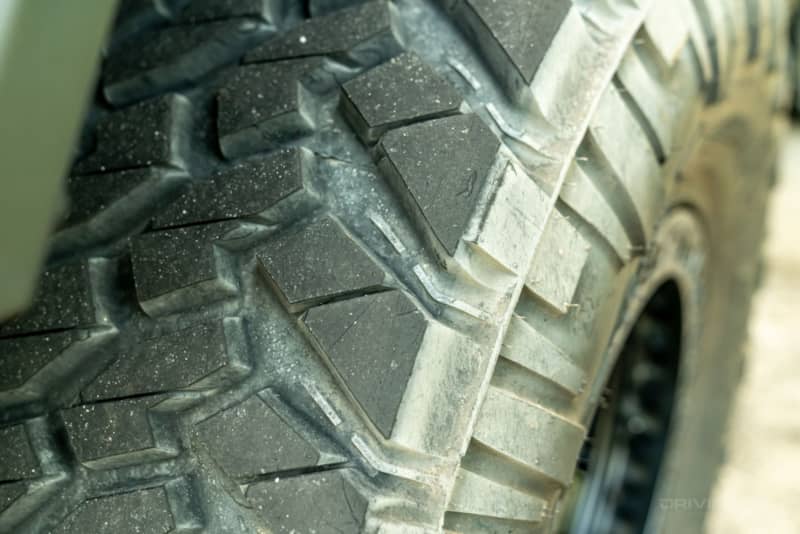 Made In The USA
Maybe the biggest reason I have continued to suit up my 4x4s with Trail Grapplers is that it's never let me down. Wheeling with my family in the Jeep has made that more important than ever. Compared to other tires, the Trail Grapplers are one of the more budget friendly, but you're not sacrificing performance for some Insert New Chinese Off-Road Tire Company Name Here. Yes, Nitto is a Japanese company, but pretty much all of their tires these days are built here in the USA in White, Georgia.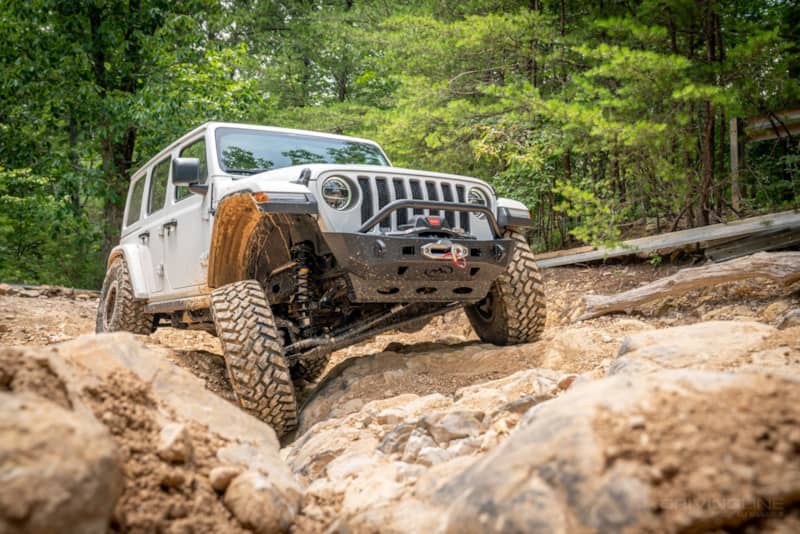 Trail Thoughts
I've been downright terrible to these tires over the years and they take the abuse without issue. I've never had a set that's been hard to balance and none has ever left me wishing I had purchased a different tire when things got bad on the trail. Yes, it is a little on the heavy side and its rainy day on-road performance isn't my favorite. However, those are the only two downsides of this tire. If you want a tire with no-compromise off-road performance, yet are perfectly suitable for a daily driven vehicle, it's truly hard to top the Trail Grappler.