Not Just Any Dealership: Galpin's Car Show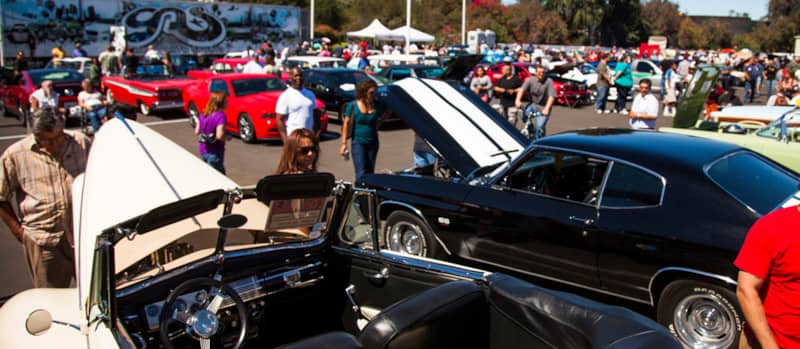 Galpin Ford in Van Nuys, California is not only the number one seller of Ford cars in America, but they're also known as premier custom car builders through their "Galpinized" vehicles and Galpin Auto Sports. This year's 2nd annual Galpin Car Show not only gave them a chance to share their exclusive private collection, but also celebrated owner Bert Boeckmann's 60 years of service with the dealership – joining it as a salesman in 1953. It took a huge cake and way too many candles to bring in this momentous event!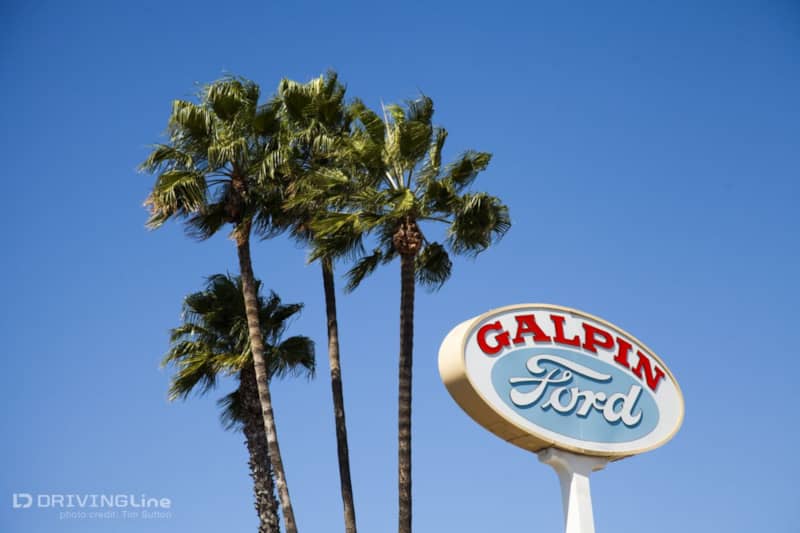 Something unique about Galpin is that they've succeeded in staying modern while at the same time loving classics – I guess when you're a dealer, a good product never goes out of style! So not only are they the place to go for customized 2014 Ford Mustangs, but they can also handle a restoration or modification of your 1964 model. Which makes for a broad range of Fords that customer's brought down to show at the Galpin Car Show.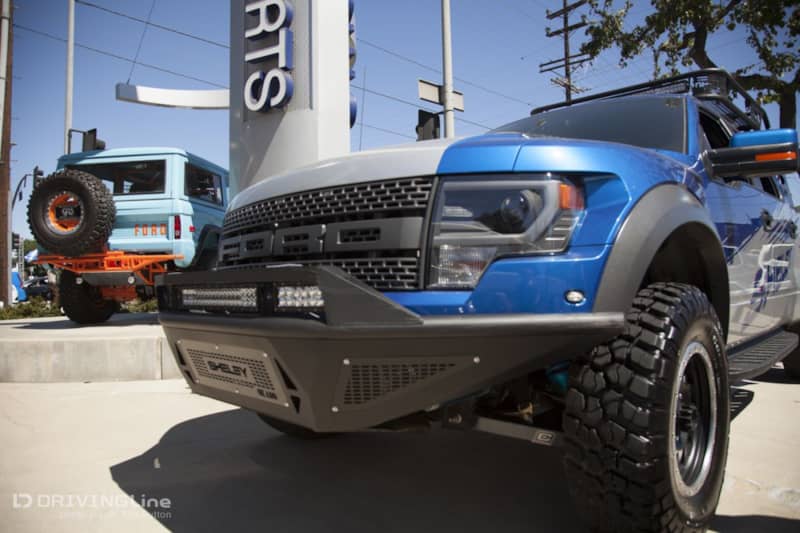 Fun for the entire family was an idea well played at the Galpin Car Show. Galpin provided free food and drink, as well as outside go kart racing…as if the cars weren't enough for you to enjoy!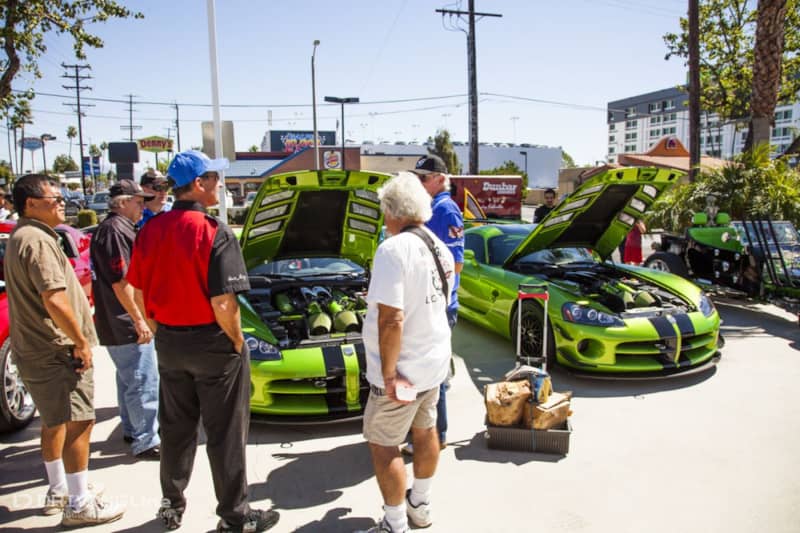 Galpin's car collection of rare and exotic cars was open to the public, for just this day. Highlights include a stunning collection from Big Daddy 'Rat Fink' Roth, one of the largest collections amassed.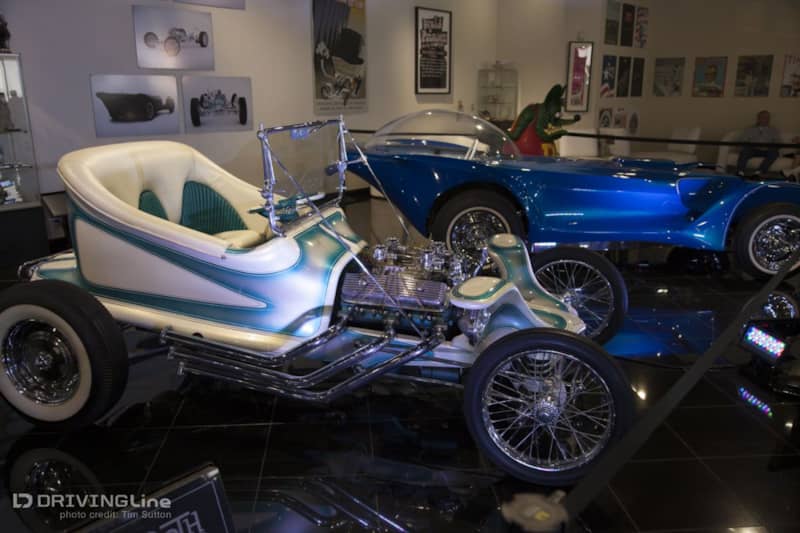 Strolling through, you may stumble upon cars you had as models during childhood – like the Orbitron, the Boothill Express (newly added), and the Ice Truck. Most of these Roth cars were built in the 60s and 70s and are currently curated by Galpin.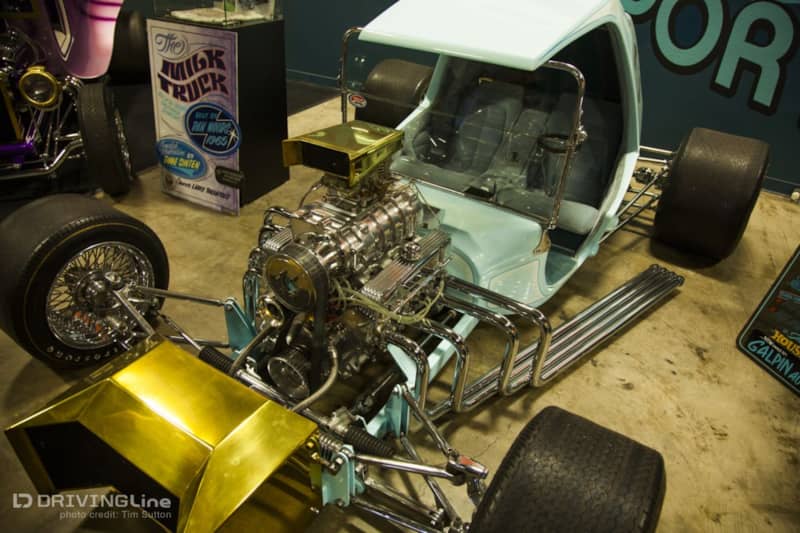 What always seems to blow air under my skirt is Galpin's collection of Von Dutch items and cars. Not just art and pin striping, as of course he was famous for – but also intricately carved knives and guns, something Dutch wanted to be remembered for as he both created and collected them. Another Von Dutch item on display was one hell of a funny little car, owned and built by Dutch.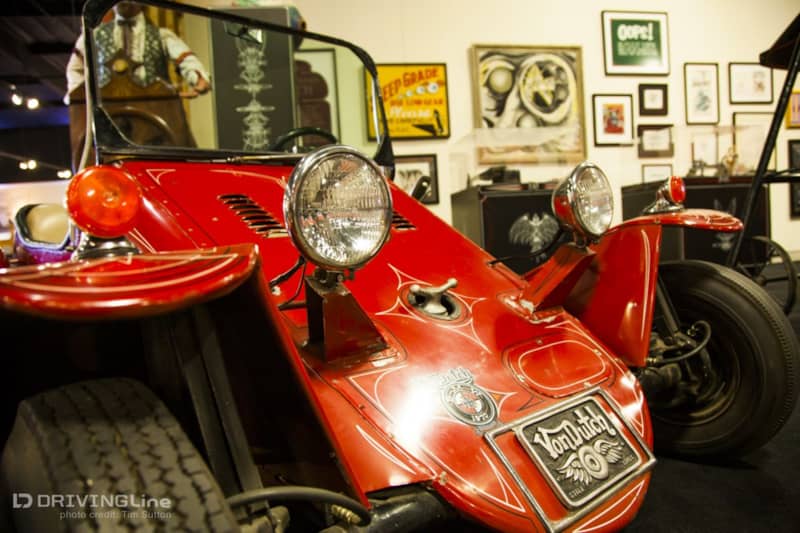 Among the collection this day was a huge amount of AMBR (America's Most Beautiful Roadster) winners spanning decades. Some were Galpin's own and others were on loan by the Peterson Automotive Museum.  Another beauty on loan from Peterson was the "Round Door" Rolls-Royce Phantom, a stunning example of craftsmanship long gone.
Galpin's custom cars do much more than just look good…Galpin is also very involved in racing of all sorts. From street to strip and off road, they have had a huge hand in the making of speed history. Galpin Ford and Tommy Ivo teamed up to make this one-of-a-kind Mach IV dragster using not one, not two, but four injected motors. It's an amazing feat of both horsepower and man's need for speed…I'd love to hear this beast hit 6000rpm!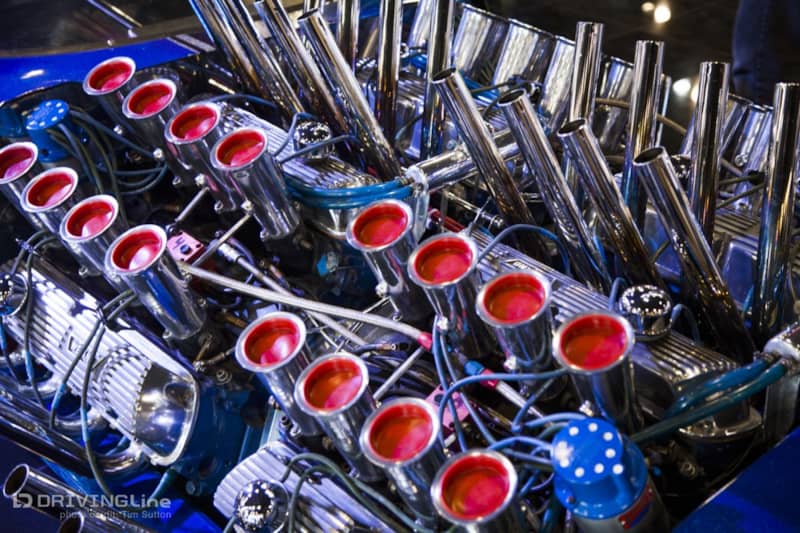 Seated right up front was the newly created "Backup Pickup" – wheel stander and crowd pleaser from 1969. Dave Shutten painstakingly built this car to absolute perfection in the lightening quick pace of just about 4 months…no rest for the weary.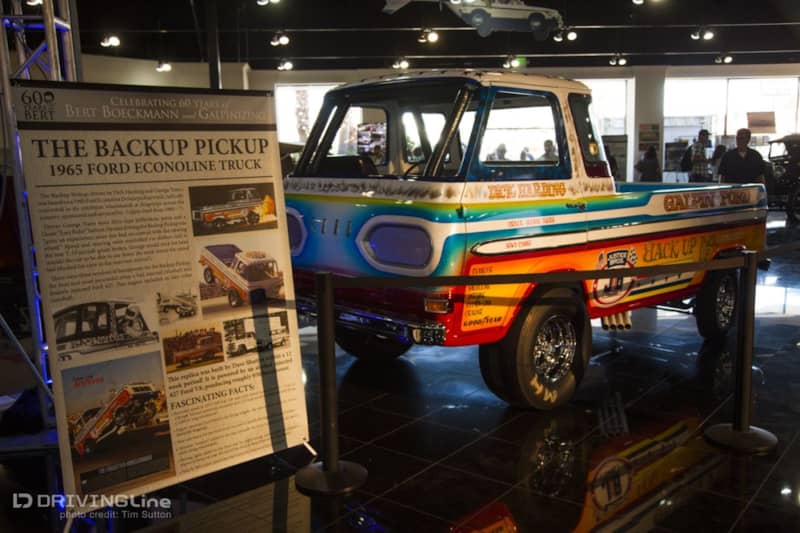 Its big block Ford engine is going the "wrong" way, opposite from the factory position, creating its ability to wheel stand backwards down the track…hence the name Backup Pickup with driver Dick Harding.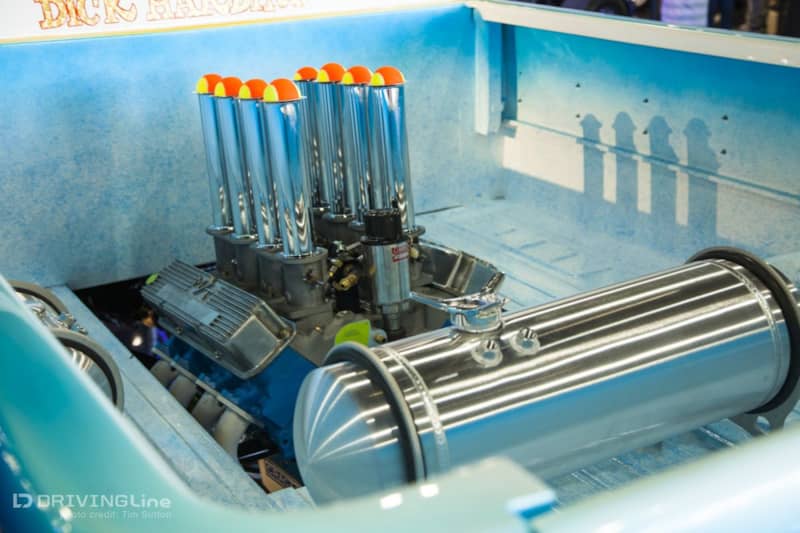 Another crowd pleaser and street machine on display is this one-off GTR-1. You'll see more of this amazing supercar next month, as we'll be doing a full feature on it here at DrivingLine.com.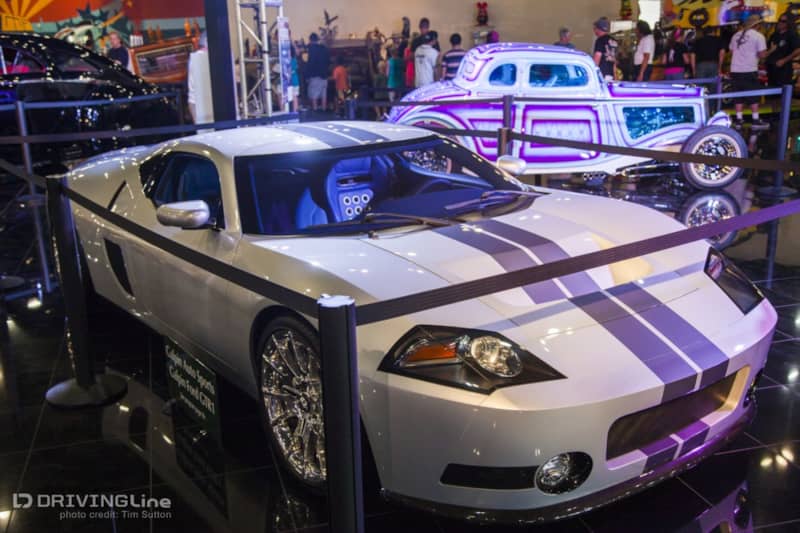 Just behind the GTR-1 is another build you've seen here, the stunning Iron Orchid, a 1934 Ford built to compete for the prestigious Riddler Award. But that's enough for explanations; enjoy even more pictures at the end…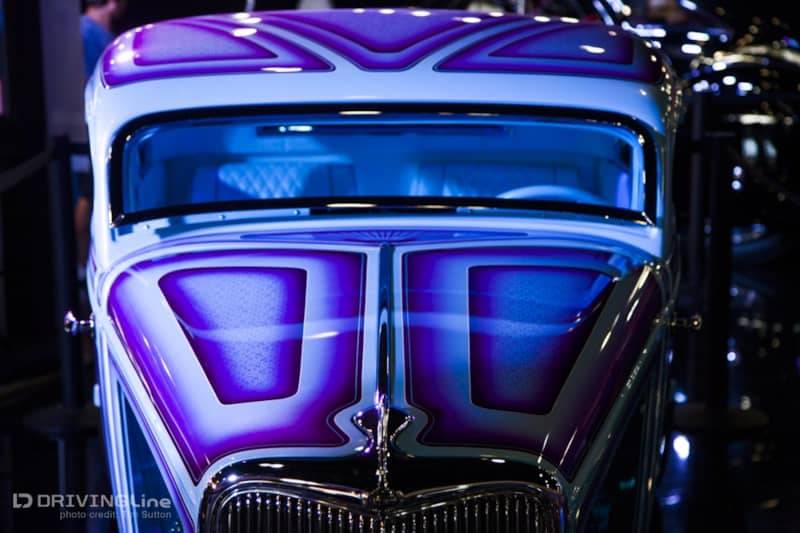 Galpin has brought joy to many during the past 60 years – and the Galpin Car Show is just another way to help the young and old get inspired and be creative with their autos.
Best of luck guys and I hope to be standing there at the 100th with all of you … -Tim Sutton