Off-Road for Everyone: 3 Best Used Crossovers To Target For Affordable Overlanding
Not all overlanding has to take place from behind the wheel of a hardcore 4x4, full-size SUV, or body-on-frame pickup. Modern crossovers are capable of picking up a lot of the off-road slack required to explore the world of adventure camping, and there are a number of older designs that are both cheap to buy and respectable in terms of capability for those seeking a balanced but affordable overland rig.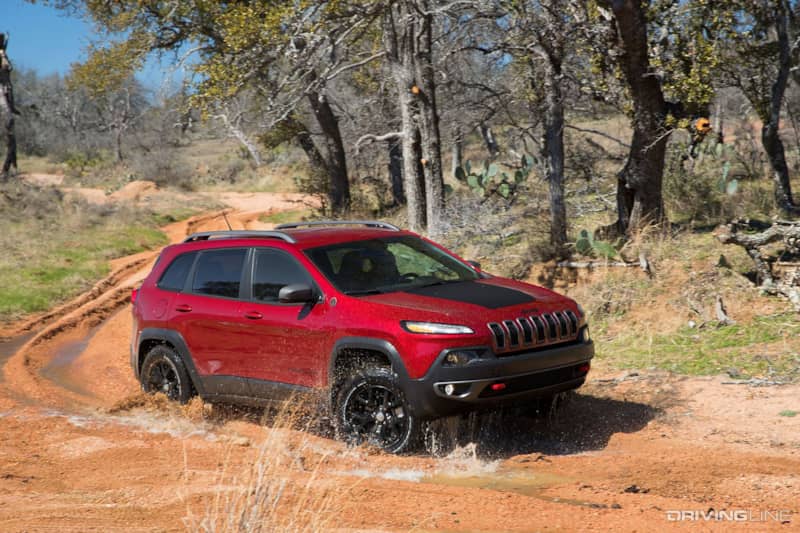 Here's a look at three used crossovers that are perfect for overlanding on a budget.
2008-2013 Subaru Forester
The current Subaru Forester is available in the overland-friendly Wilderness trim right out of the box. Looking back at past versions of this popular unibody crossover reveals many shared details between new and old models, making it an appealing target for building an affordable overland rig.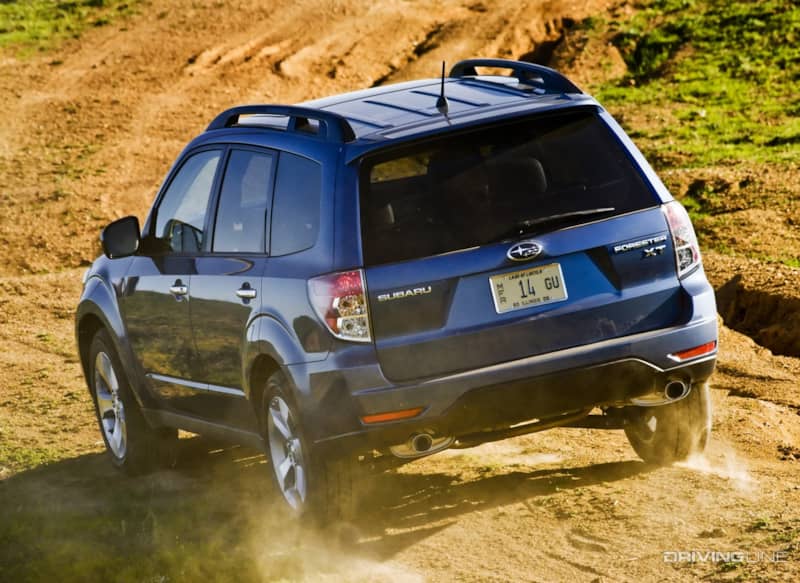 The third-generation Subaru Forester was sold from 2008 to 2013, and leveled-up in terms of size and capability versus past editions of the crossover. There's room enough to install a sleeping platform in the rear of the vehicle, and when equipped with roof rails the Forester offers hundreds of pounds of additional exterior storage. Despite its larger footprint, the model maintained its relatively short wheelbase and modest bumper dimensions, making it easier to scramble over rocks and other obstacles. Ground clearance from the factory is between 8.1 and 8.9 inches, with later models offering a taller stance.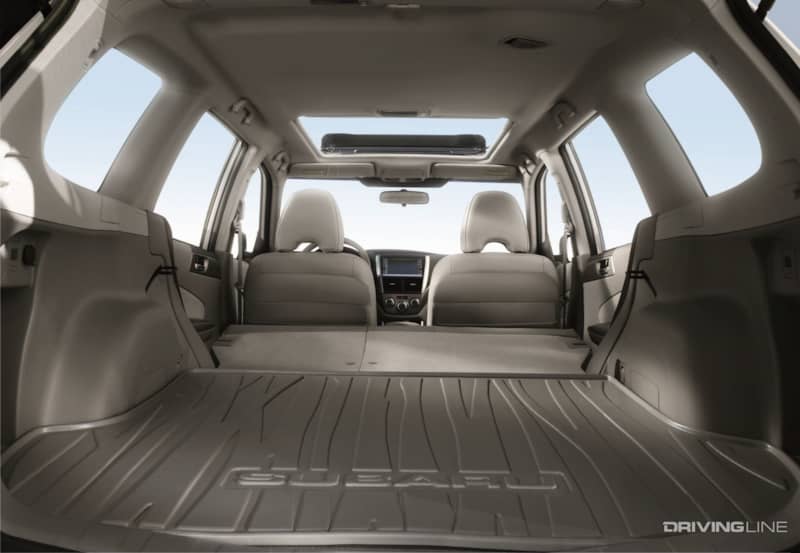 All-wheel drive is standard on all Foresters, but there are key differences to keep in mind when looking at automatic transmission models versus those equipped with a five-speed manual. The latter comes with a nominal 50/50 torque split that relies on a viscous center coupling, allowing it to shift full power to the axles with the most grip in a given situation. Automatic Foresters offer an electronically-managed power split that sits at 60:40 front/rear in normal driving and uses a multi-plate torque transfer system.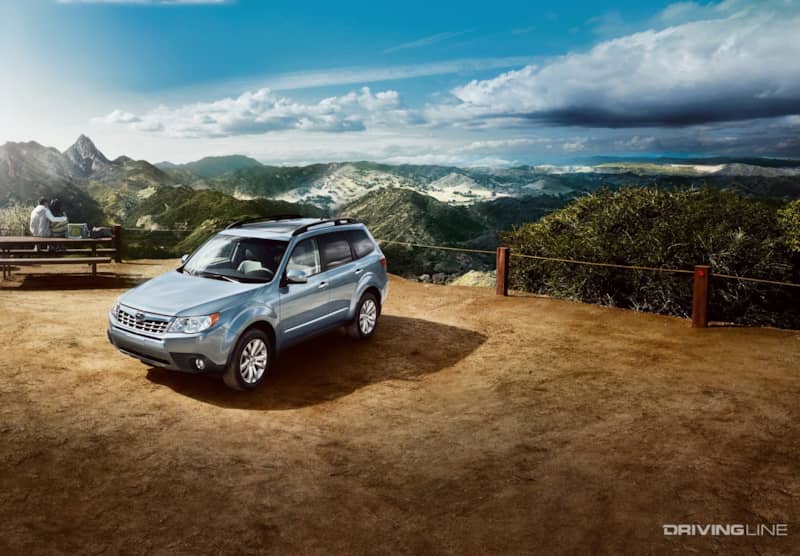 If you're looking for a manual trans, you'll be sticking with the Subaru Forester's base 2.5L four-cylinder engine, which is good for a modest 170 hp and 170 lb-ft of torque. Most owners report that being enough to handle even a hefty load of overlanding gear, but steep inclines can pose an issue for fully-packed vehicles (running the risk of overheating the optional four-speed automatic). A solution is available in the form of the Forester XT which features a turbocharged edition of the same-size engine that delivers 224 horsepower and 226 lb-ft of twist (and which comes exclusively with the automatic transmission).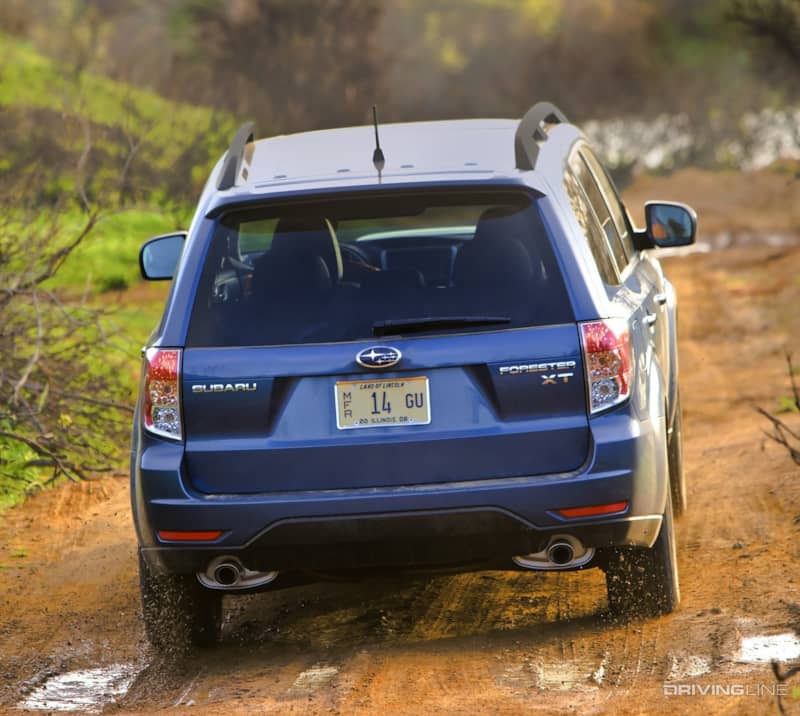 Want to move beyond stock? Well-priced upgrades for the Subaru Forester include both suspension spacers and lift kits, which can be helpful when trying to install a larger, more aggressive tire under the vehicle. That being said, a crossover-specific all-terrain tire like the Nitto Nomad Grappler will fit a factory-height Forester without any issue. Skid plates are available for the crossover, as is a locking rear differential (the Torq Locker). More hardcore gear includes off-road specific bumpers that further improve approach and departure angles.
2015-2019 Jeep Cherokee
The KL generation Jeep Cherokee is one of the most off-road capable crossovers on the market, thanks in part to the inclusion of the Trailhawk model that came with a rear locking differential, recovery hooks, 8.7 inches of ground clearance, and skid plating to compliment its low-range four-wheel drive system. All this is offered despite retaining a unibody construction intended to keep the Cherokee comfortable and compliant when traveling on asphalt. Size-wise, although it's possible to sleep inside the Jeep, it can be cramped with more than a single camper (or if you're keeping all your gear inside rather than on a cargo rack) which means looking at a rooftop or side-mounted tent is likely a better overlanding option for longer trips.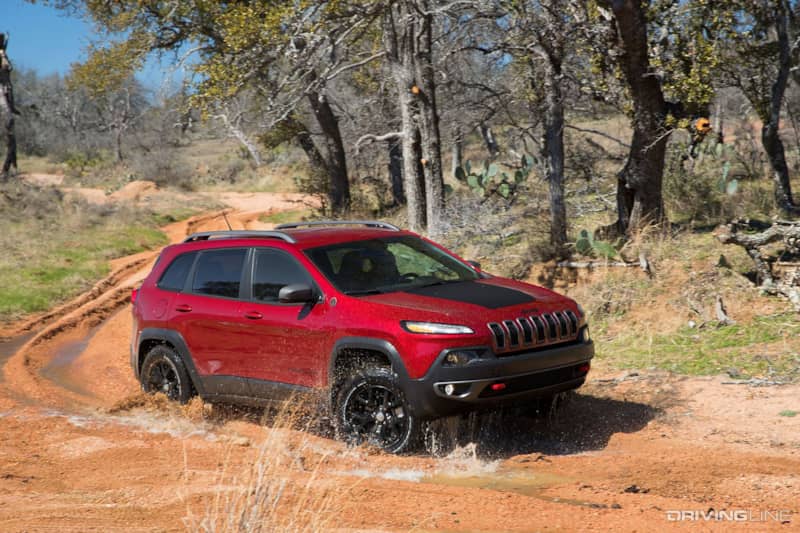 The Cherokee Trailhawk offers a right-out-the-box overlanding choice, but it also happens to be one of the more expensive iterations of the Jeep crossover on the used market. Other versions of the Cherokee don't offer its locking differential, but they can be had with Active Drive II, which delivers low-range four-wheel drive (and adds an extra inch of ground clearance versus base models). Surprisingly, this feature can be had with both its 2.4L, 184 hp four-cylinder engine and its 271 hp, 3.2L V6.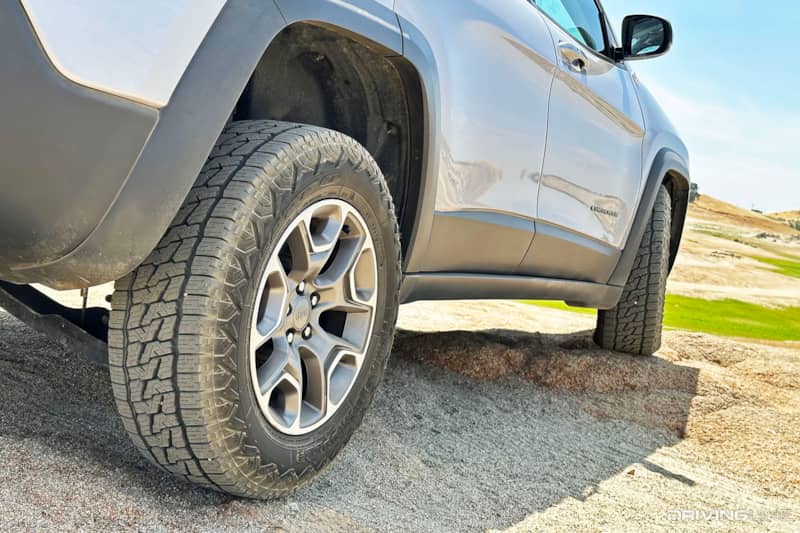 If you're looking to add extra go-anywhere capability to the non-Trailhawk Cherokee, there are no end to the aftermarket providers that will match the factory underbody armor, rear locker, and suspension lift, and of course you can easily surpass all of these specs, too, depending on how far your budget stretches. Nomad Grapplers from Nitto remain a strong tire choice for the Jeep, but if you're willing to take a scalpel to the fenders, a small amount of surgery will see tires up to 32 inches fill the wheel wells of a Cherokee (if you've lifted into the 10-inch to 11-inch ground clearance range).
2009-2015 Honda Pilot
Need something bigger than a Forester or a Cherokee because you plan to bring the entire family along with you? Still want to stick to crossover country and avoid a body-on-frame SUV to keep costs down at the fuel pump (to say nothing of the more reasonable purchase price)? The second-generation Honda Pilot makes for an intriguing choice.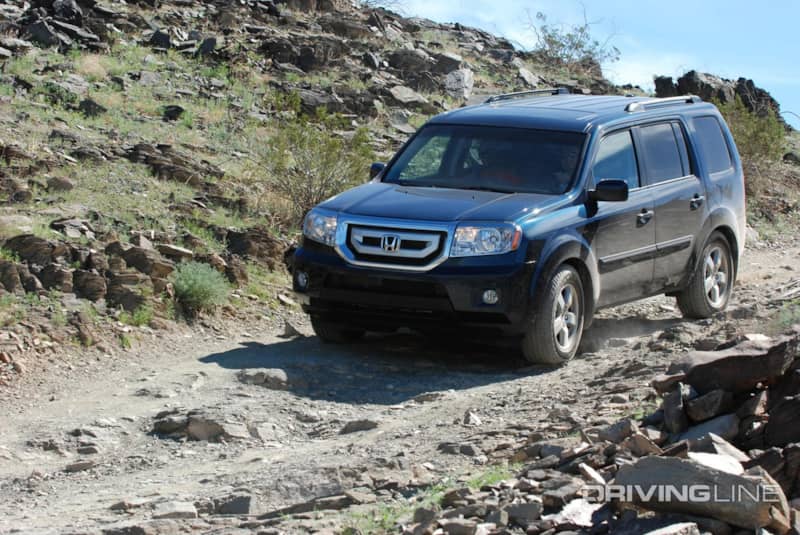 The Pilot is a three row crossover with a relatively long roof, which means it's ideal for both interior storage as well as fitting a generous cargo rack up top. Fold down the rear two rows and you'll have enough room for a pair of people to stretch out and sleep, but even the third row folded provides excellent space for hauling gear out into the woods with the kids strapped in to the middle seats.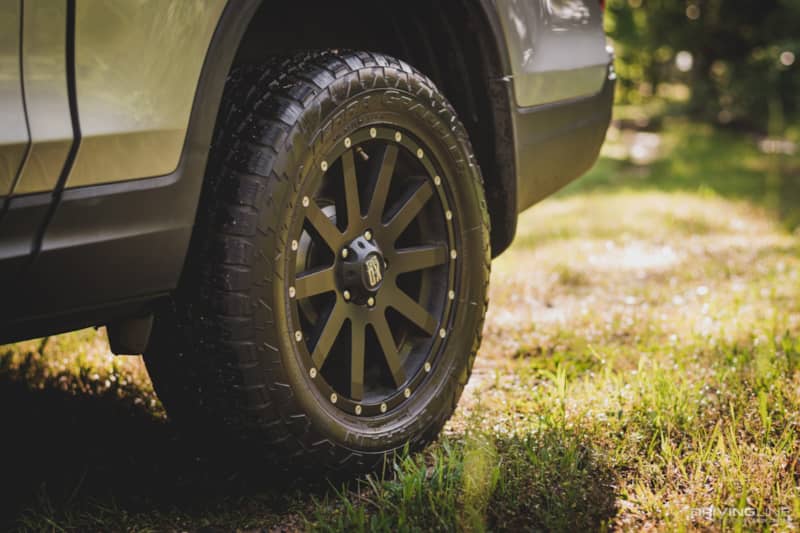 On the mechanical front all versions of the Pilot feature the same 3.5L V6 engine, which is good for 250 hp. You'll want a model that came with the option of all-wheel drive, which ensured nearly 8 inches of ground clearance. Honda makes use of a system called VTM-4 (Variable Torque Management 4WD) that provides a low-speed lock feature for the system to evenly distribute power front and rear. It's intended to function at speeds up to about 18 mph, which means most drivers shift the transmission into D1 or D2 to keep from over-speeding their way out of maximum traction.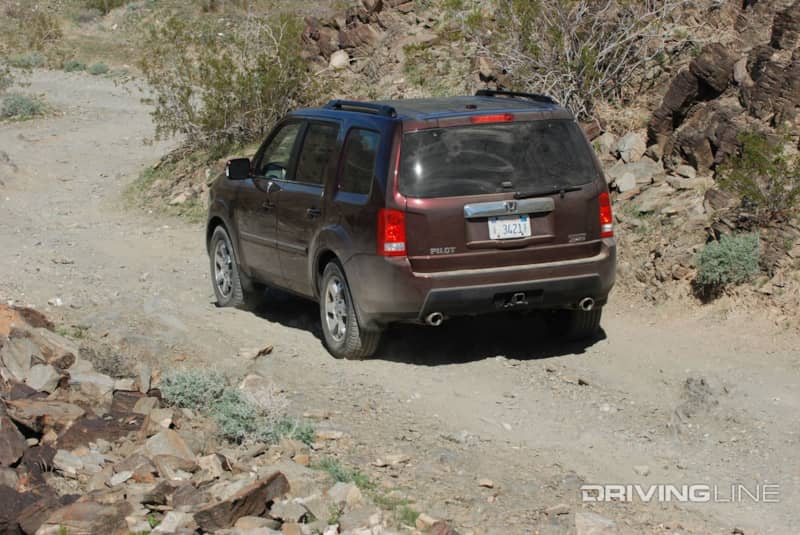 Although not intended for hardcore off-roading, the Honda Pilot does have an active overlanding community that has fed into a long list of accessories and upgrades to improve its chances once leaving the pavement behind. A full set of skid plates can be added to the vehicle, and lift kits in the 1-inch to 3-inch range are available to help reduce the chances of tire rub when running more aggressive rubber (like the Nitto Recon Grappler A/T tire). Air suspension kits are also offered to reduce rear end sag while transporting a full load of passengers or gear, and a number of cooling upgrades and shock replacements are on offer to help handle the punishment and heat encountered on the trail.