Capable, Cheap & Even Cool? Five Budget Japanese AWD Adventurers for Under $10,000
Thankfully, used vehicle values have calmed down slightly from the pandemic-fueled peak we saw a year or two ago, but older cars and trucks remain stubbornly high priced on today's market.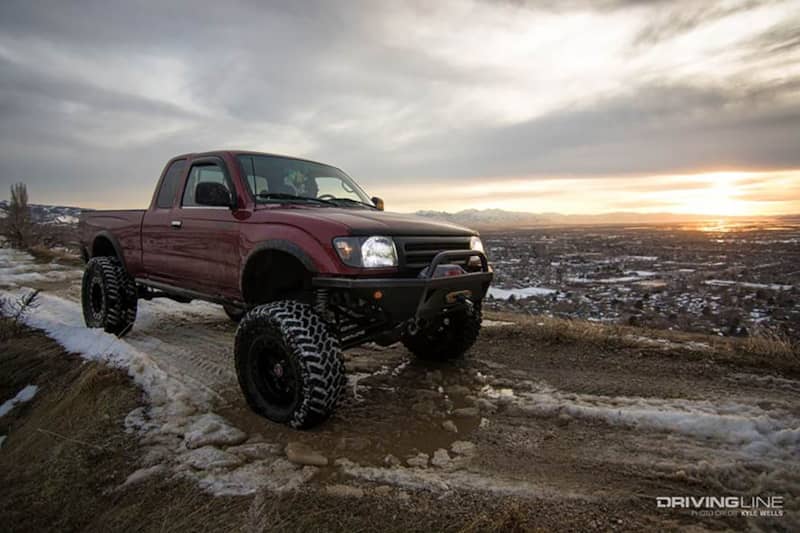 And those prices are even higher if you happen to be looking for a Japanese SUV, CUV or small pickup with All Wheel Drive and the potential to be used for light duty off-road adventuring.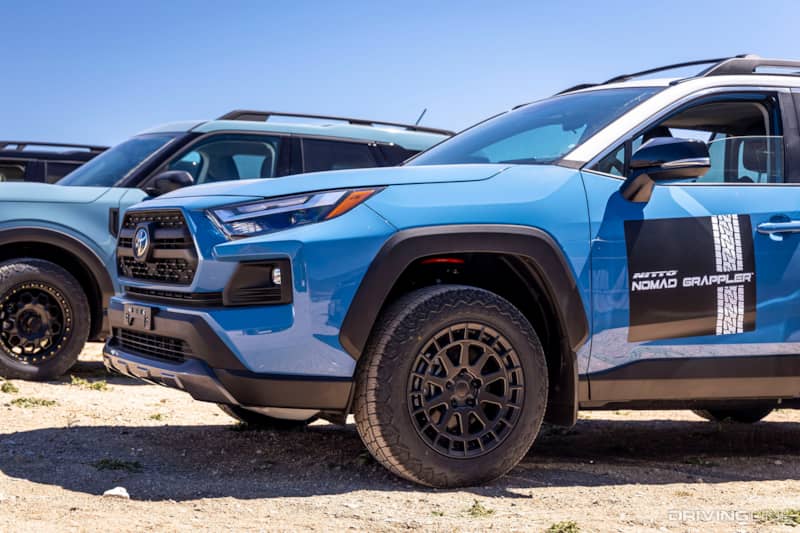 But before giving up after seeing another crazily overpriced used Tacoma or cringing at the sticker price of a new CUV, there are still some excellent options out there that can be had in good condition for under $10,000.
Here are five of our picks:
Honda Ridgeline (First Gen)
If the prices of used midsized 4x4 pickups like the Tacoma have you cringing, give the first-generation Honda Ridgeline a look.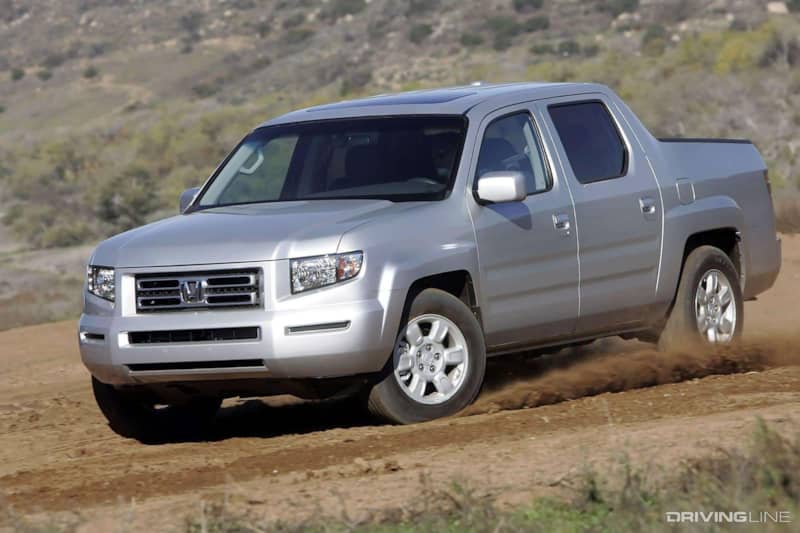 It may not be a body-on-frame truck, but the first gen Ridgeline has standard AWD, can hold its own in basic off-roading and as a big bonus you'll get the interior space and versatility that traditional midsize trucks don't offer.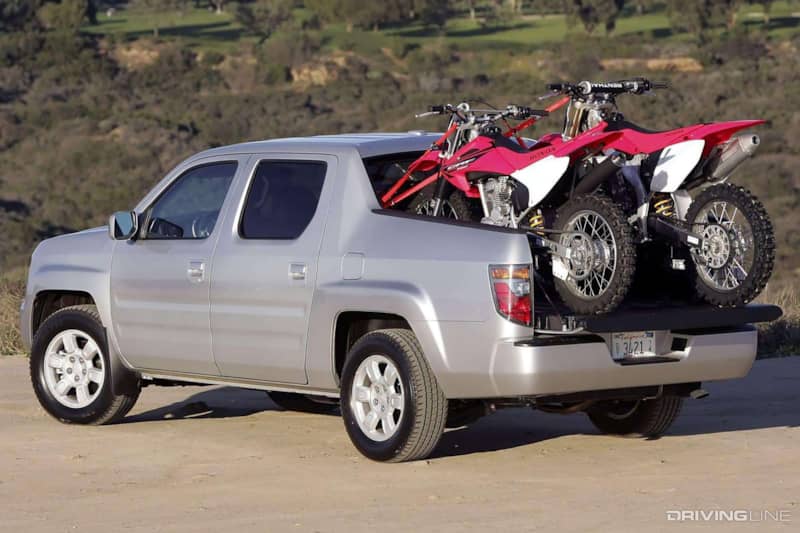 And best of all you can still find early Ridgeline for well under $10,000, and being a Honda you can generally assume you won't go broke from repairs and maintenance.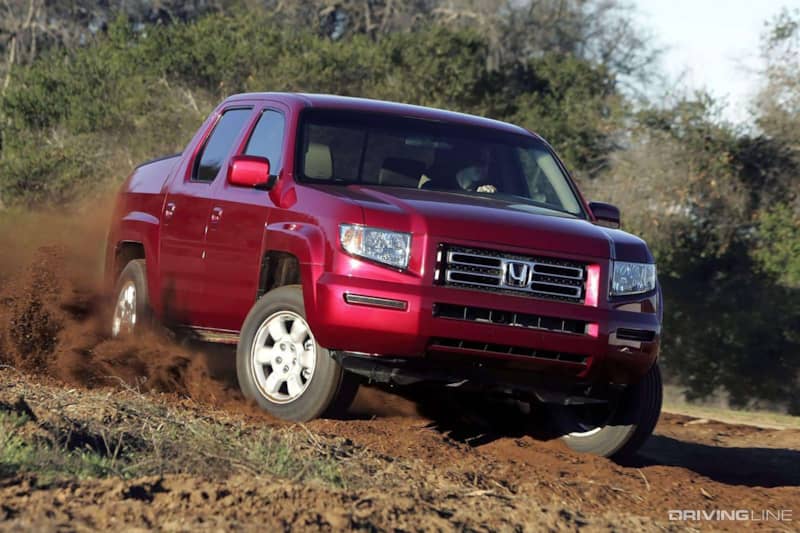 Toyota RAV4 V6 (Third Gen)
While the current fifth-generation Toyota RAV4 is the one that has the biggest following among soft-roaders and part-time adventurers, don't sleep on the earlier versions.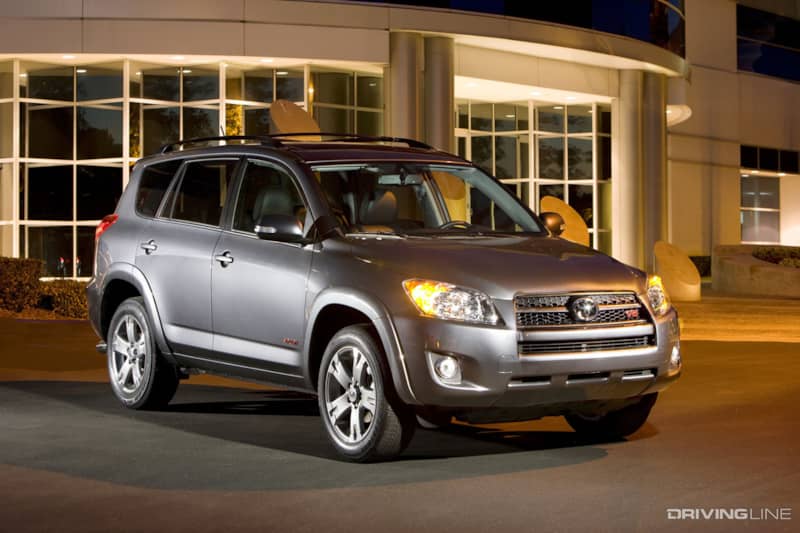 It's the third-generation model of the late 2000s that offers the most potential. They can be had with AWD, of course, but the bigger deal is that this version of the RAV4 was offered with Toyota's 3.5L V6.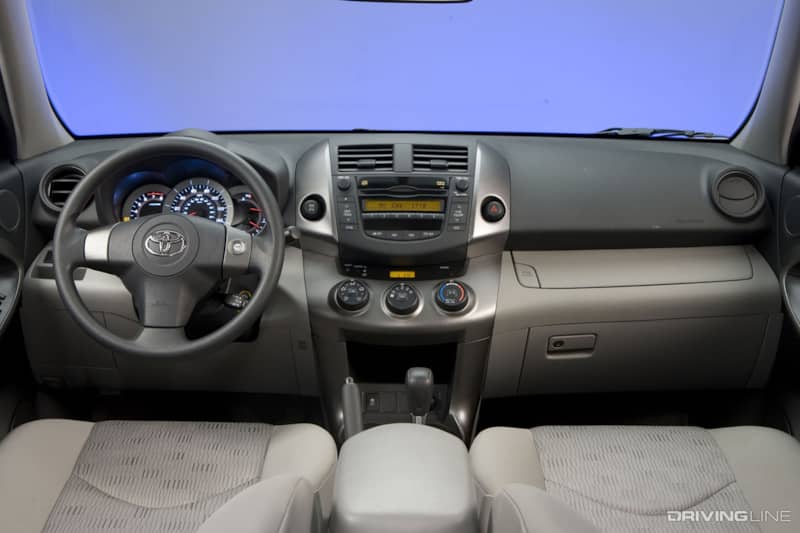 While you would expect an older CUV to be powered by a relatively anemic four-cylinder engine, the V6 RAV4 is surprisingly quick and even fun to drive—and that's on top of the typical Toyota reliability. A nice example can be had pretty easily for around $8,000-$9,000 these days.
Subaru Baja
Modern Subarus are some of the most popular vehicles among the adventure crowd, but if you want an inexpensive Subaru that will stand out from the crowd, look back to the mid-2000s for the Subaru Baja.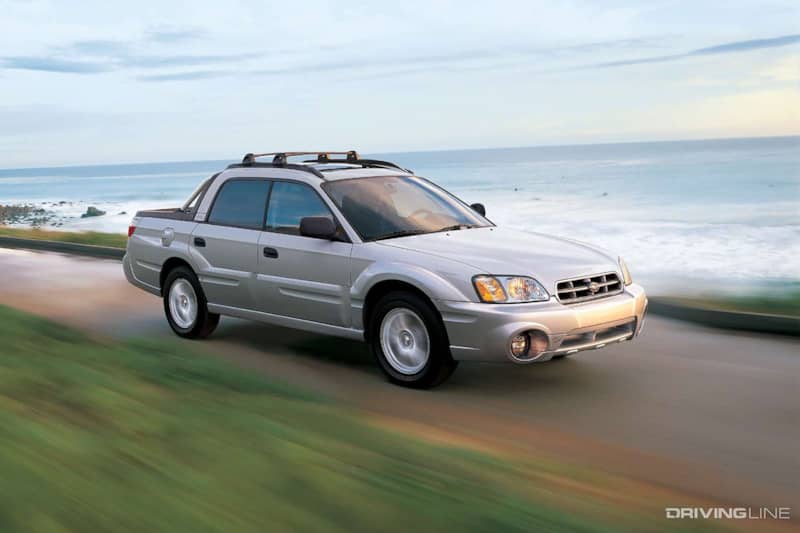 This Outback-based pickup truck is one of the most unusual vehicles that Subaru has ever sold in America and today you can find decent examples priced as low as $6,000.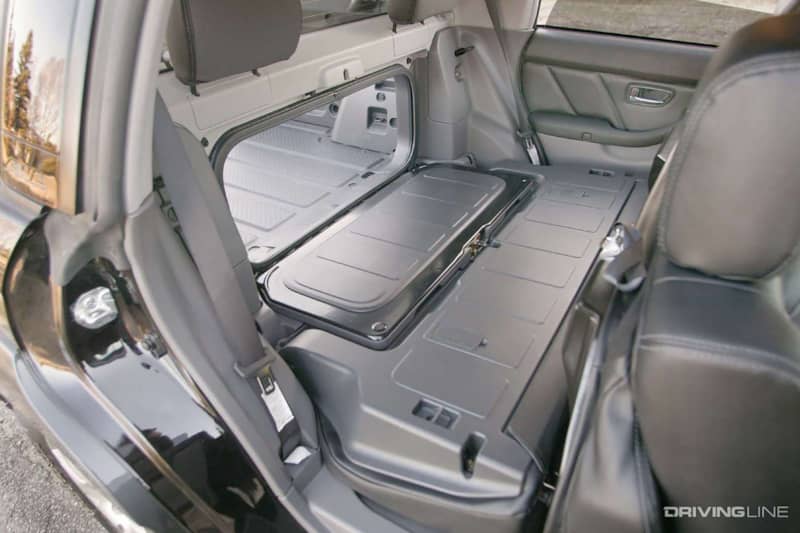 And for that money, you'll get a lot, including a pass-through from the bed to the cab, Subaru's standard AWD system and even optional turbocharged power. Though you'll likely have to pay more for a turbo version in good shape.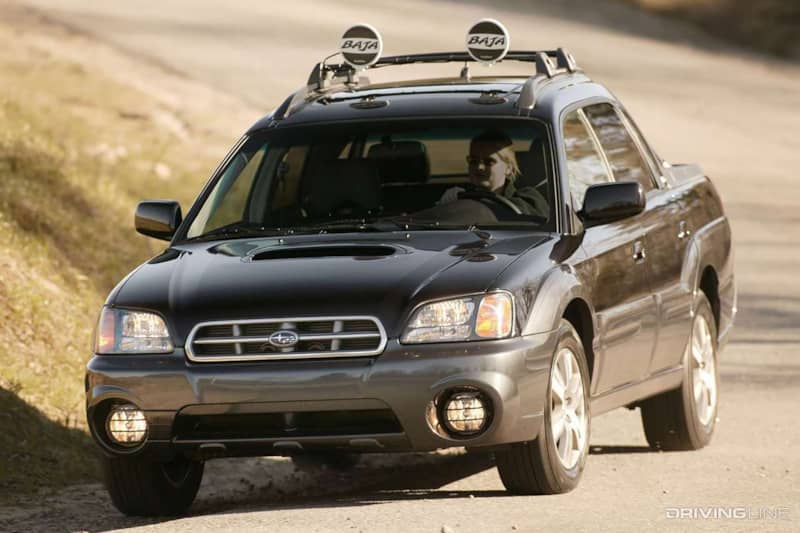 Toyota Sienna AWD (Second Gen)
But if you want something with AWD and unmatched interior space and practicality, you'll want to take a look at the second-generation Toyota Sienna minivan. Yes, a minivan.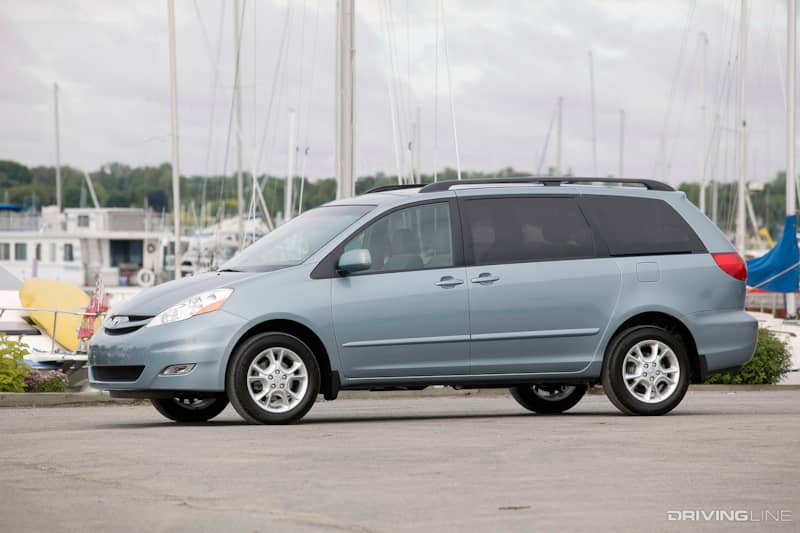 Although the AWD-equipped Siennas are a little harder to find than their FWD counterparts, they are still pretty affordable. We also recommend the later 2007-2009 versions as they have a larger, more powerful 3.5L V6.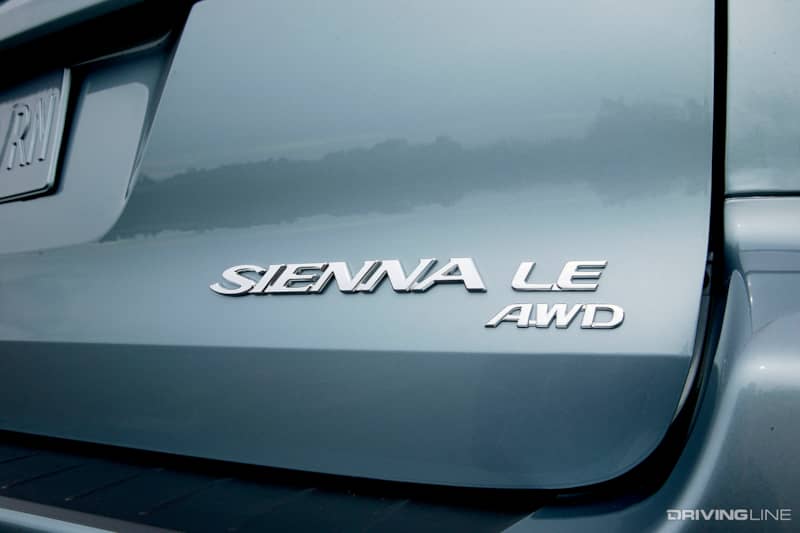 No, you won't be ripping up expert-level trails in a minivan, but if you want something extremely spacious that can still get you off the beaten path, give it a hard look.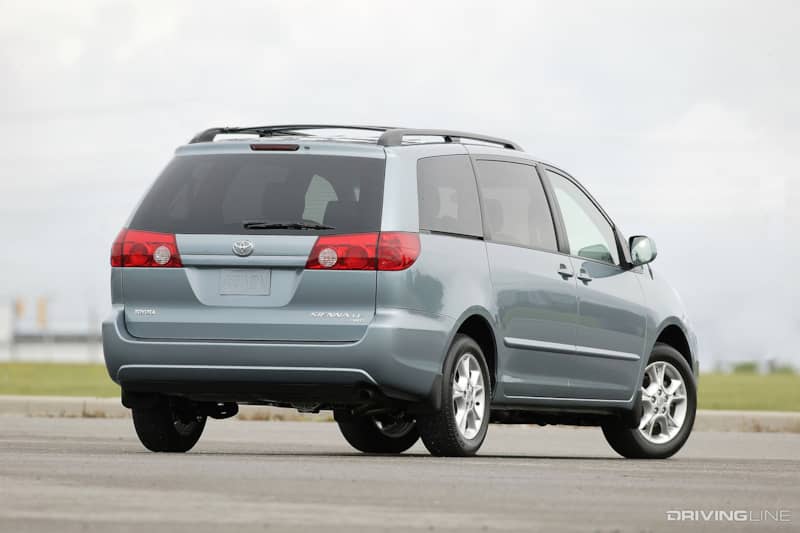 Honda Element
In addition to the aforementioned Ridgeline, Honda has a lot of AWD vehicles worthy of being on this list, but our pick goes to the Element.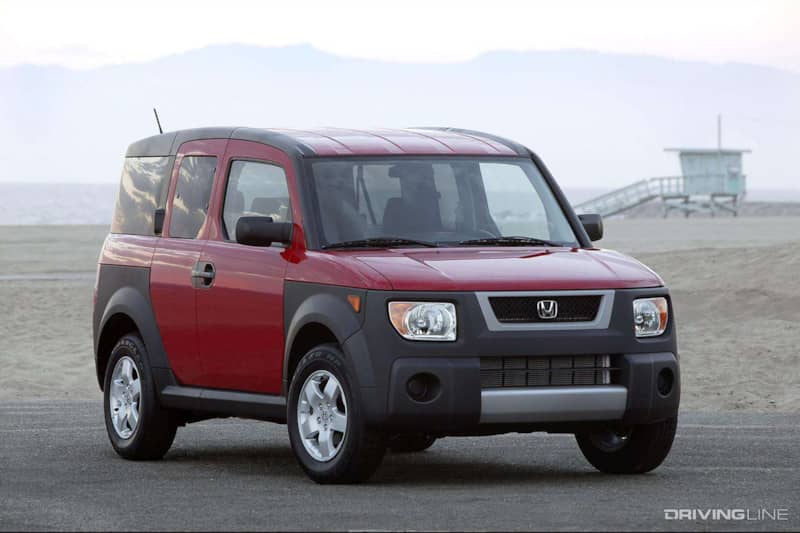 If you want something that stands out from your typical CUV, the Element's boxy profile, ruggedized interior and unique door configuration give it a lot of personality.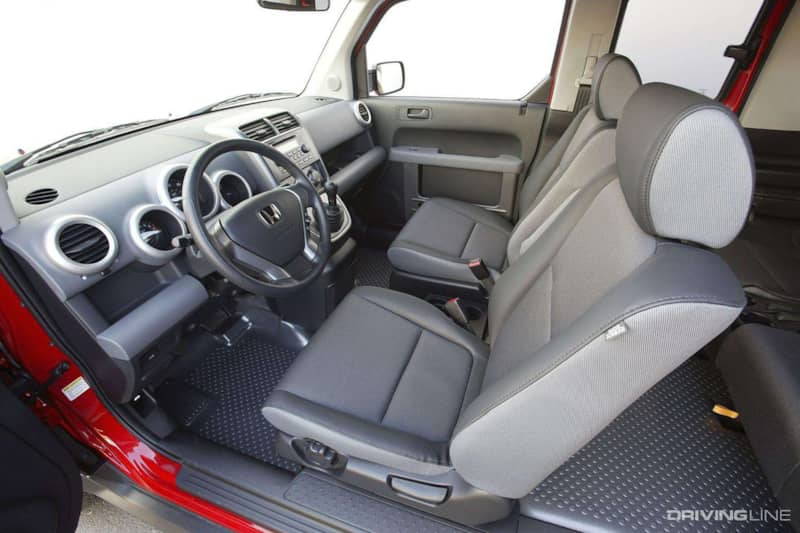 But underneath the funky shape, it's all typical Honda. You get the venerable K-series engine, optional AWD and even an available manual transmission. And today even the nicest, most desirable versions are still well under $10,000.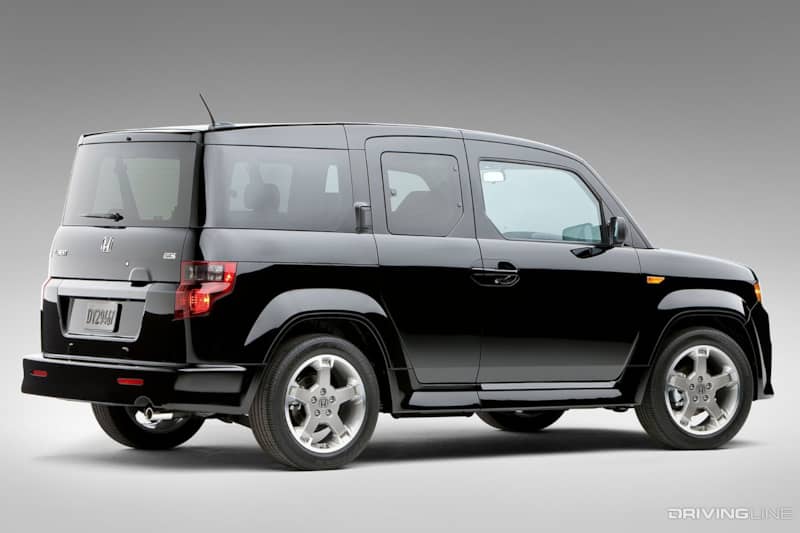 As you can see, there's still value to be had if you're willing to look outside the box. And as an added bonus, a lot of these vehicles are more unique, more capable than you think, and yes, cooler than what you might have been looking at otherwise.