Off-Road Trail Grappler M/T Tire Review: Mud Terrain Tires on a Porsche Cayenne
The first generation Porsche Cayenne is one of the best kept secrets of the off-road community. Designed for a time when SUVs were expected to manage off-road, Porsche made their first attempt at a high-rider available with a low-range case, a locking differential, and height-adjustable off-road suspension.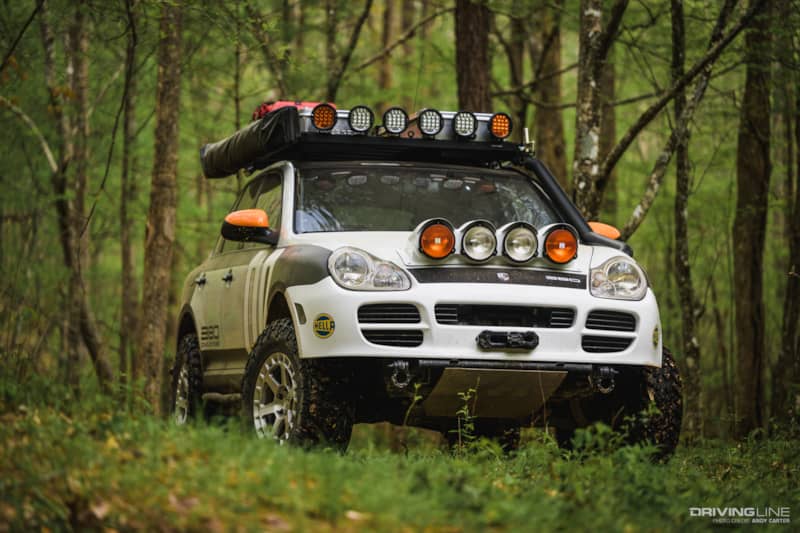 Atlanta-based 380 Industries has built a name for themselves taking the Cayenne to the next level, fitting it with an aftermarket suspension designed from the ground up for the platform, bash protection, and a host of other supporting mods for serious off-road adventuring.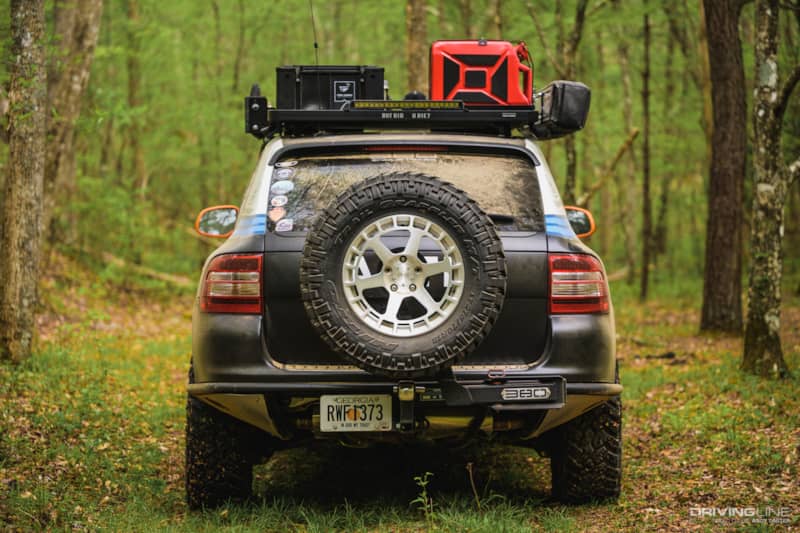 East Coast vs West Coast Wheeling
Having tried a few different brands and tread patterns on their builds, owner Jay Richardson was looking for a tire that could handle the wet conditions of East Coast off-roading. "East coast wheeling is different from the West coast. We have to deal with sloppy conditions for the majority of terrain. . . It could not rain for weeks at a time but still have mud and underground water that keeps trails wet."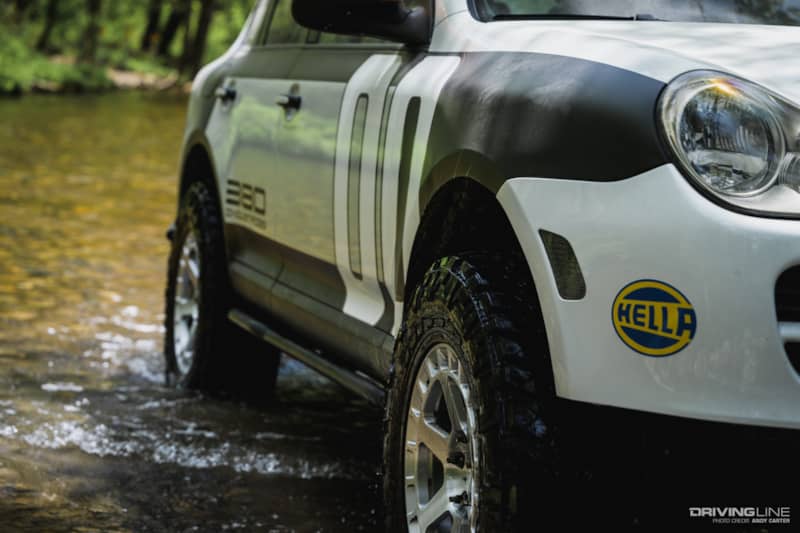 Knowing that mud was going to be a constant obstacle on trail rides, a mud-terrain tire was necessary for the Cayenne build. Having heard positive reviews from other off-roaders in regards to Nitto tires, he purchased a set of 275/70/18 Nitto Trail Grappler mud terrain tires for his VR forged wheels.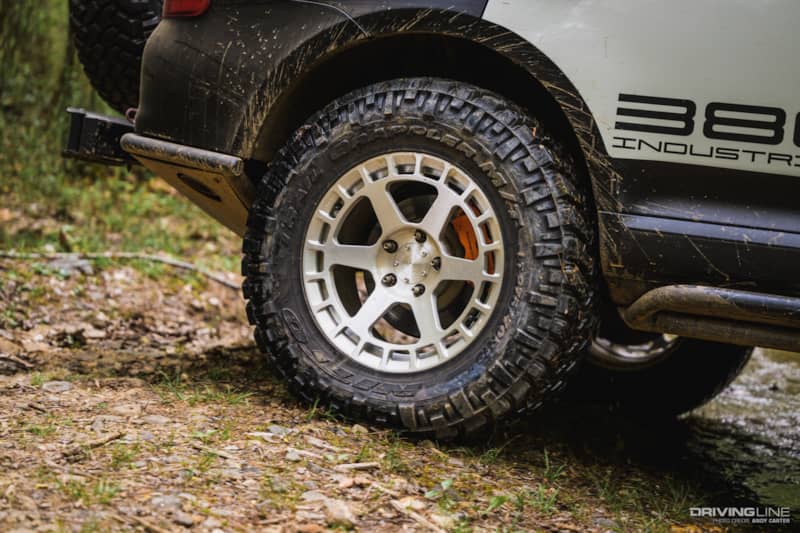 A Taller and Skinnier Mud Terrain Tire
While his friend (and 380 Industries owner) Bryson ran a wider 295/70/17 Trail Grappler on his rig, they decided to fit a thinner size to Jay's. "Taller and skinnier is the way to go," he contends. "In certain situations, a taller and skinnier tire can help the tire envelope the obstacle and grab. Too wide a tire, and the entire tread width could reduce contact patch to just two areas touching the obstacle on either side of an indentation in the tread face." Nitto has released the Trail Grappler in thinner sizes versus their other mud-terrain offerings for more options for all types of off-roaders. 
Fitting a 32" equivalent tire on a first generation Cayenne isn't difficult. Bryson suggested that, "For the most part a rocker chop, lift, and front fender liner clearance is all that is needed. For twin-turbo Cayennes, you will need to move the intercoolers forward a bit."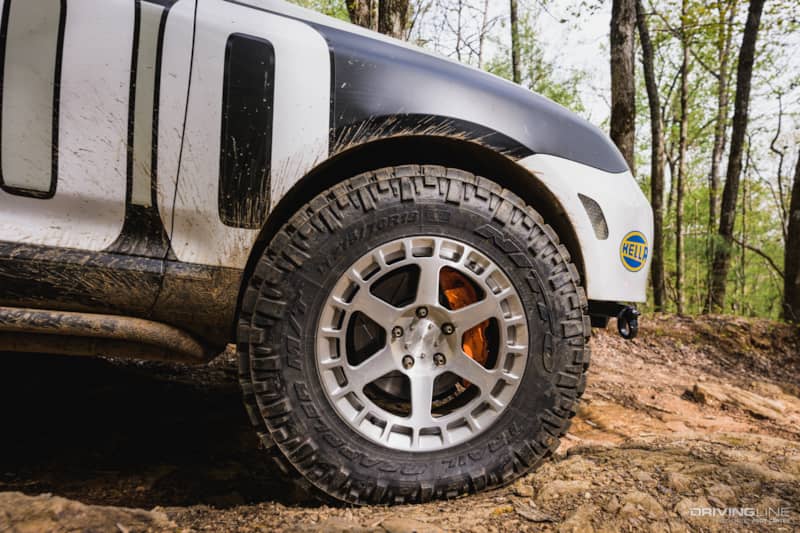 Off-Road Chops
On our day trip, Jay had multiple opportunities to showcase the Trail Grappler's grip. The leading edge tread and side lug blocks provided biting edges that increased stability and enhanced forward traction. Whether the rocks were wet or dry, the Cayenne always pushed ahead under throttle without much drama.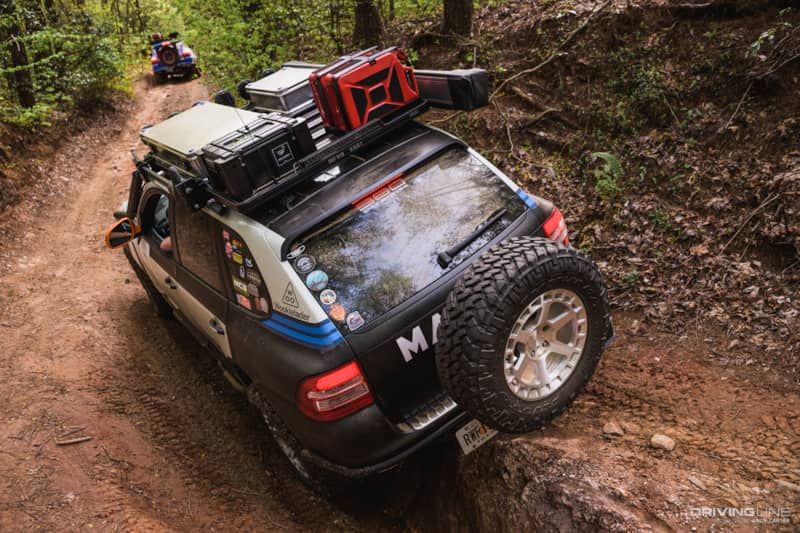 Although there hadn't been a particularly large amount of rain the previous week, the trail had plenty of mud pits, as Jay had expected. More than just an occasional puddle, the Cayenne repeatedly had to pull itself out of pits that were several feet deep of slick, soupy Georgia red clay. The Trail Grapplers performed as expected— the tread's balanced void ratio efficiently evacuated mud and dirt to provide continuous off-road traction.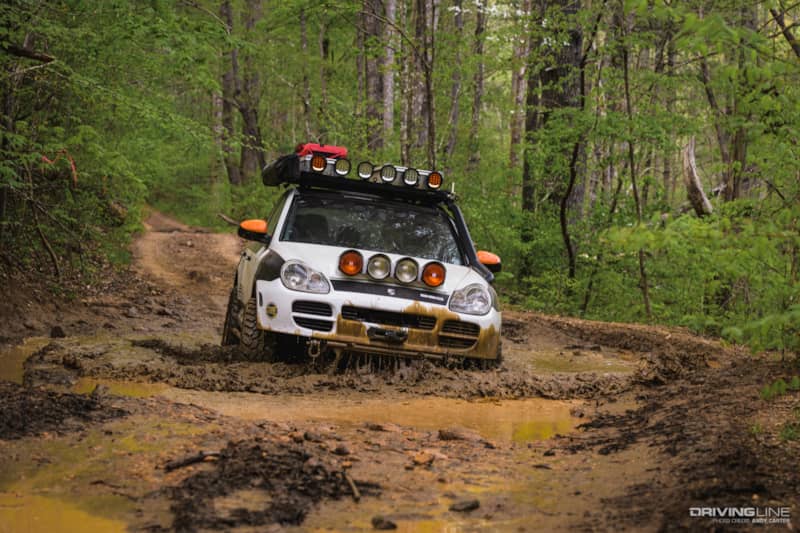 Although Jay is clear that the Cayenne was not built as a rock crawler, durability is still a key metric to consider in his adventuring. Considering the narrowness of many trails on the East coast, cramming the big Porsche in between rocks and stumps is not uncommon. Thankfully, the Trail Grappler features a sturdy sidewall with a high turn-up construction that acts as an extra layer of reinforcement to increase puncture resistance.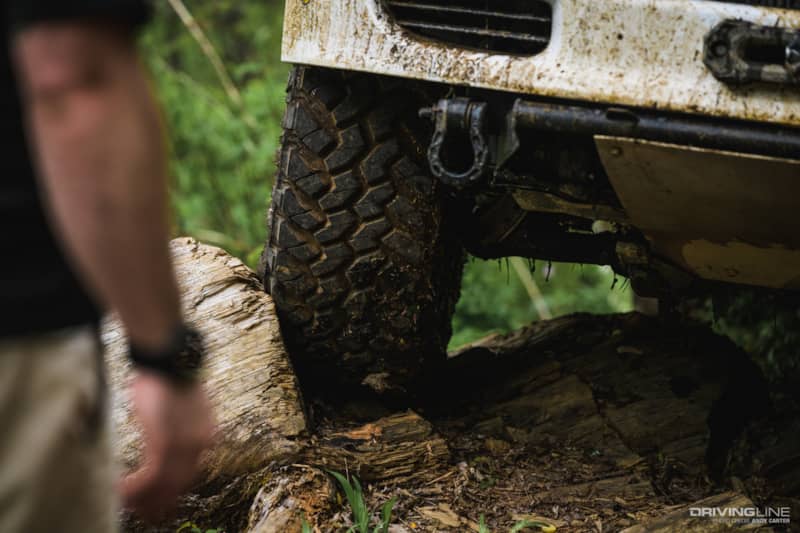 Designed with Daily Driving in Mind
Although Jay's Cayenne has been built to be a functional off-roader, there's still value in the vehicle retaining some of its on-road manners. After all, the original intent of the vehicle was to be a luxury SUV. While mud-terrain tires will not be without some concessions to on-road comfort and drivability, the time spent traveling in the Porsche to the trail is far from punishing.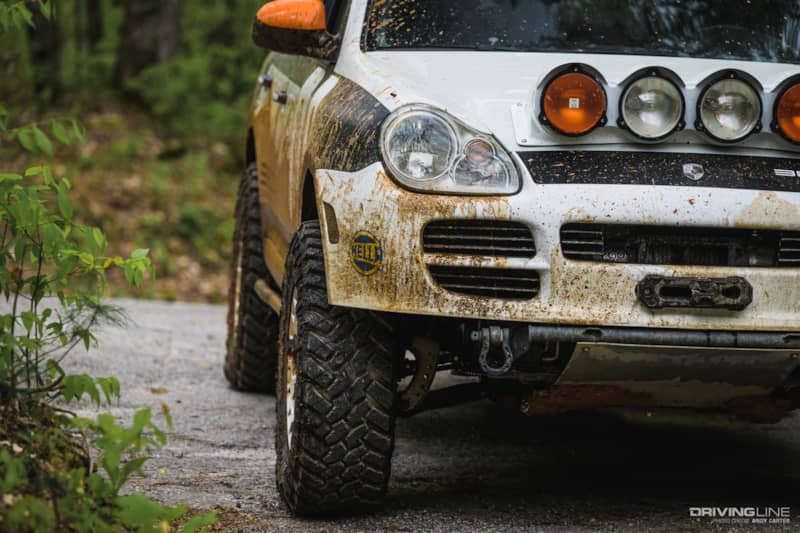 Using 3D computer simulation, Nitto's engineers were able to systematically adjust the size, shape and position of the tread blocks. As a result, Nitto produced an off-road tire that is 34% quieter at street speeds and 36% quieter at highway speeds than an equivalent Mud Grappler tire.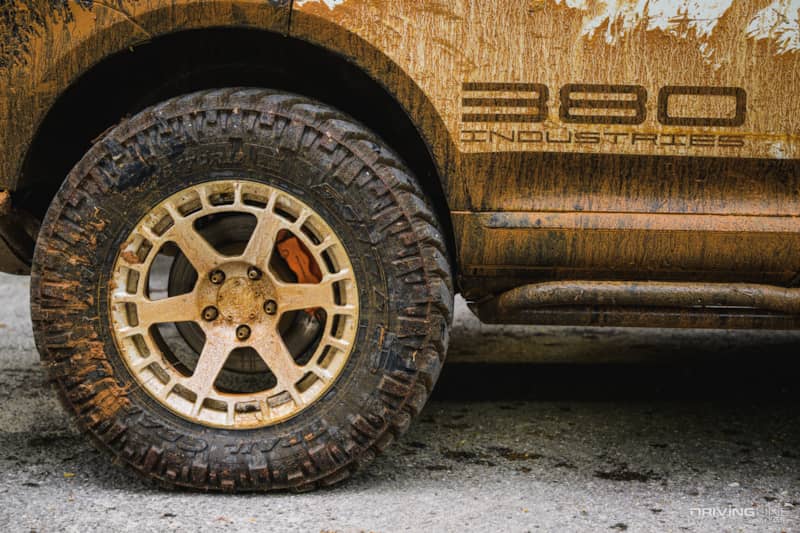 Unlocking the Cayenne's Potential
Although there's probably only a select few that would consider a mud-terrain for a Porsche Cayenne, the ability of the Trail Grappler to pair up perfectly with a luxury SUV is a testament to its versatile design.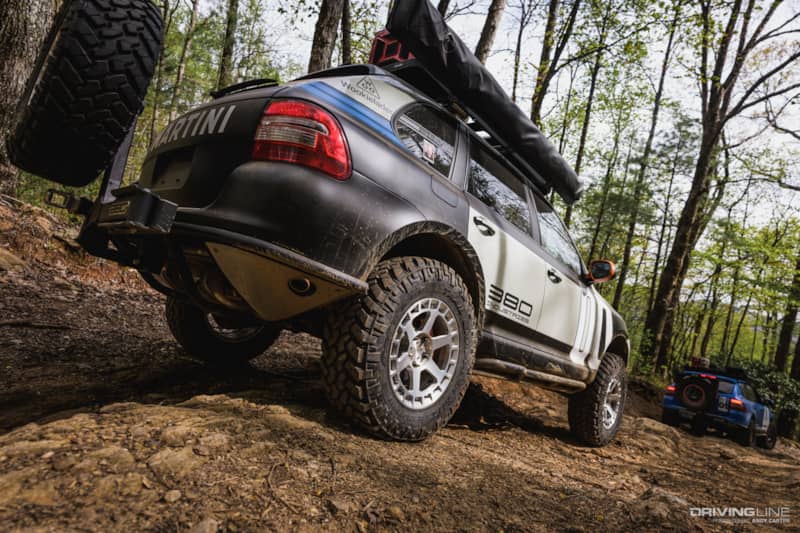 Tire choice is the last step in an off-road build that separates the rig from road, and having a durable tire that can truly handle the absolute toughest obstacles on trail while still maintaining day-to-day drivability makes the Trail Grappler a prime choice for every serious adventuring enthusiast.