On-Road, Off-Road & Beyond: Toyota RAV4 Prime One Year Ownership Review
Having owned so many different vehicles in my life, both as fun "hobby cars" and daily drivers, I struggle to think of another everyday vehicle that does more than the Toyota RAV4 Prime.
Just over a year and 10,000 miles into the ownership experience, the plug-in hybrid version of the RAV4 has proven itself as a daily family hauler and an occasional off-road adventurer.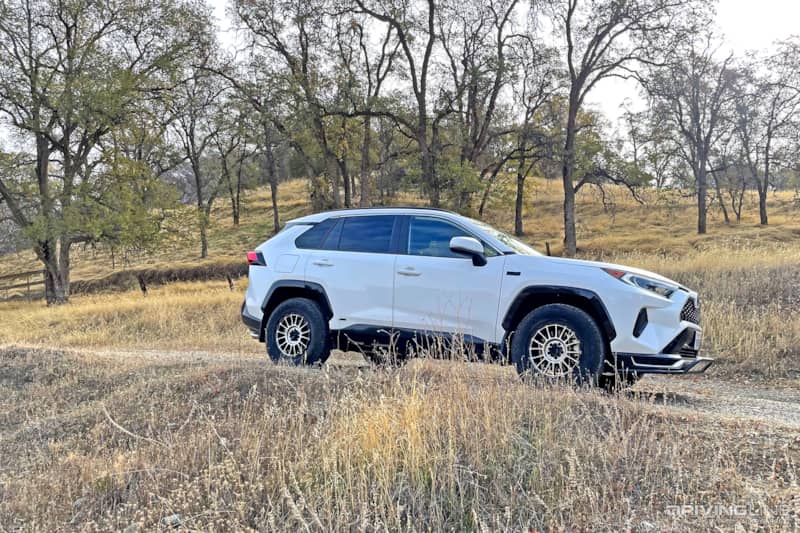 When I purchased the vehicle last year after an approximately two-month wait from MSRP-only dealership Longo Toyota in Southern California, I was hoping for a CUV that could be a jack of all trades, and I'm happy to report the Prime has more than delivered.
Electric or Gas, You Can Have Both
EVs are all the rage these days, with both automakers and governments trying to outdo each other with their commitments to eliminating internal combustion vehicles in favor of battery electrics. The reality, though, is that for many car buyers, a plug-in-hybrid like the RAV4 Prime is a much better alternative both currently and likely for the foreseeable future.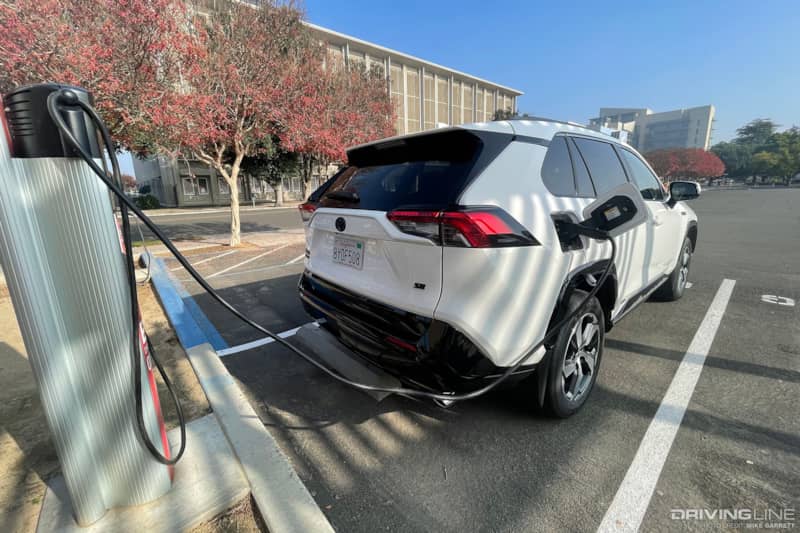 In the 10,000 miles we've put on it, we've filled up the gas tank of the RAV4 Prime about five times, usually only when going on a longer road trip. When driving within its 38-45 mile electric range, the RAV4 truly feels like an EV. It travels effortlessly on the highway, you can pin the throttle without firing up the 2.5 gasoline engine and enjoy the torquey, silent experience that EVs are known for.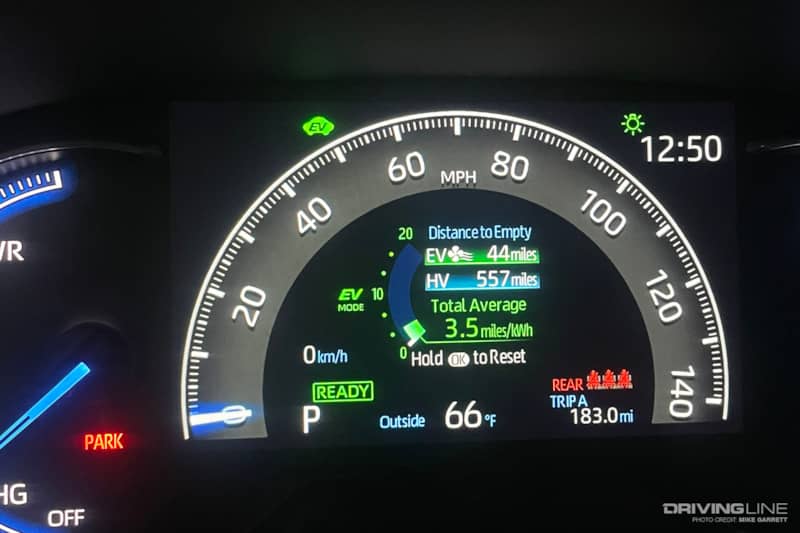 Beyond that range, it operates as a gasoline-electric hybrid. You can travel as far as you'd like, without worrying about battery range or finding a charging station in an unfamiliar locale. It's efficient with its gasoline usage too, usually delivering between MPG in the mid to high 30s when operating in hybrid mode.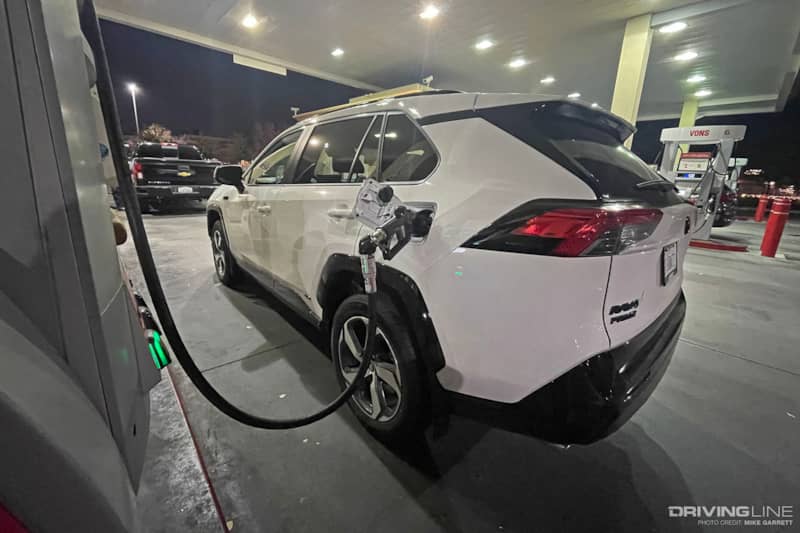 In EV mode, the RAV4 is torquey and smooth around town, but running in hybrid mode unlocks the true performance of the Prime, which makes a combined 302 horsepower from its combination of gasoline and twin electric motors.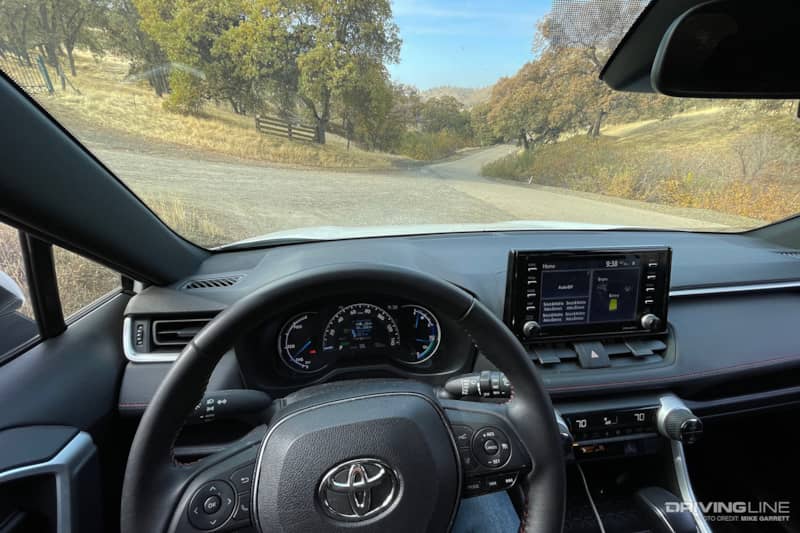 The driving experience is otherwise so smooth and uneventful that I often forget the the RAV4 Prime is one of the quickest CUVs you can buy—until I go to pass someone on the highway and feel the ample thrust.
Obviously, practicality is a big reason someone buys a CUV like a RAV4, and the Prime has proven to be very useful for the family. With that said. with a one-year-old, a five-year-old, and all of their gear the compact CUV class is about as small as you can comfortably go. Still, we haven't had any issues with space for family road trips or Costco runs.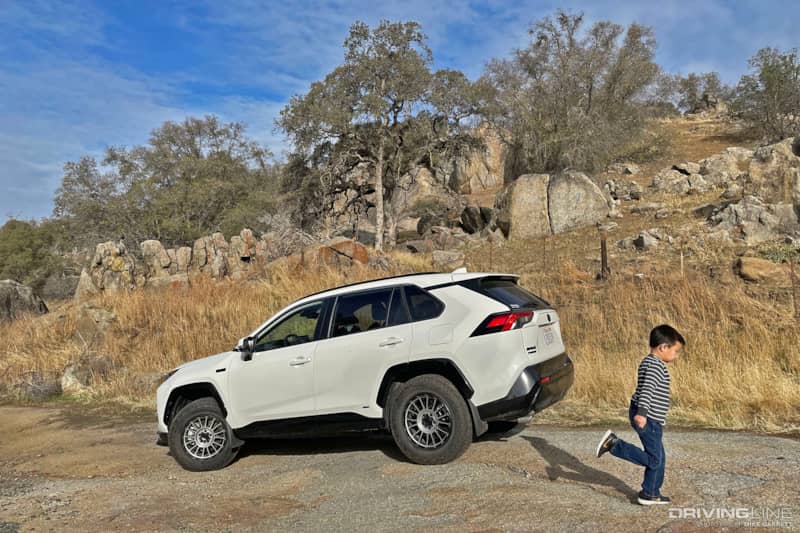 Making a Good Thing Better
Along with the all the other stuff I just mentioned, the other thing that drew me to the RAV4 Prime was its standard AWD system and its ability to handle light off-roading and basic trails with the family.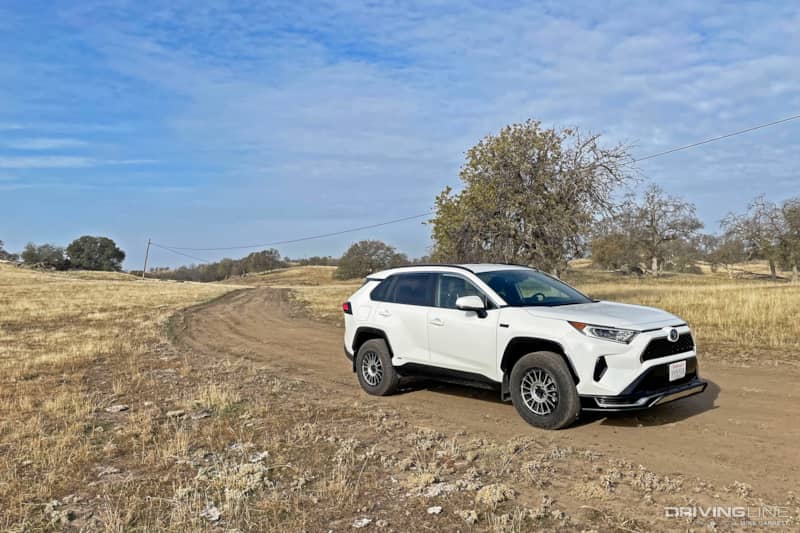 Reasonably capable out of the box, the off-road performance was dramatically improved with a set of slightly larger Nitto Nomad Grappler Crossover Terrain tires mounted on KMC Impact 17" wheels - downsized an inch from the stock 18" alloys.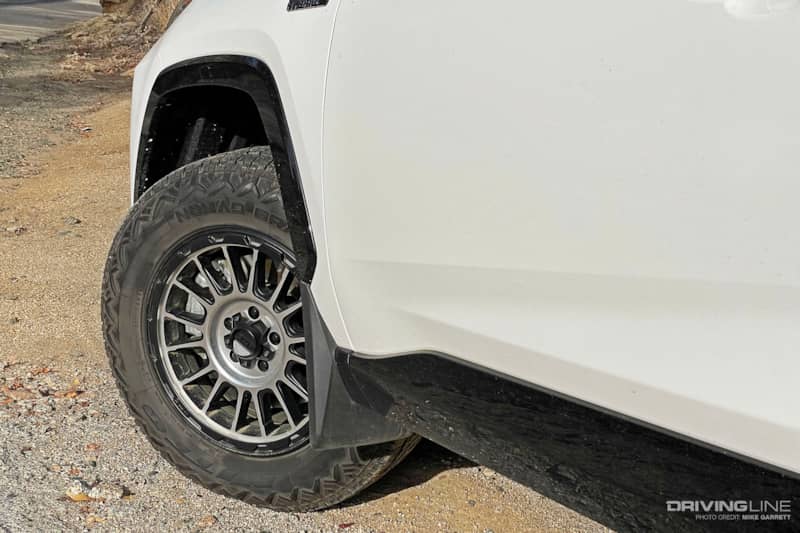 Not only did the tires and wheels optimize off-road performance, they bring a chunkier, more aggressive look and help me from losing track of which RAV4 is mine in the supermarket parking lot.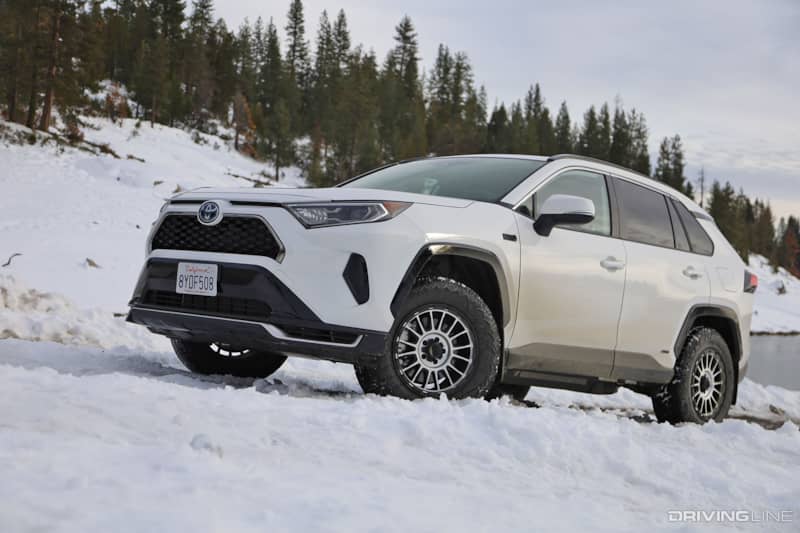 Beyond that, I've further toughened up the CUV with skid plates and a front bumper guard from LP Aventure, and they've provided a lot of peace of mind when venturing off the road.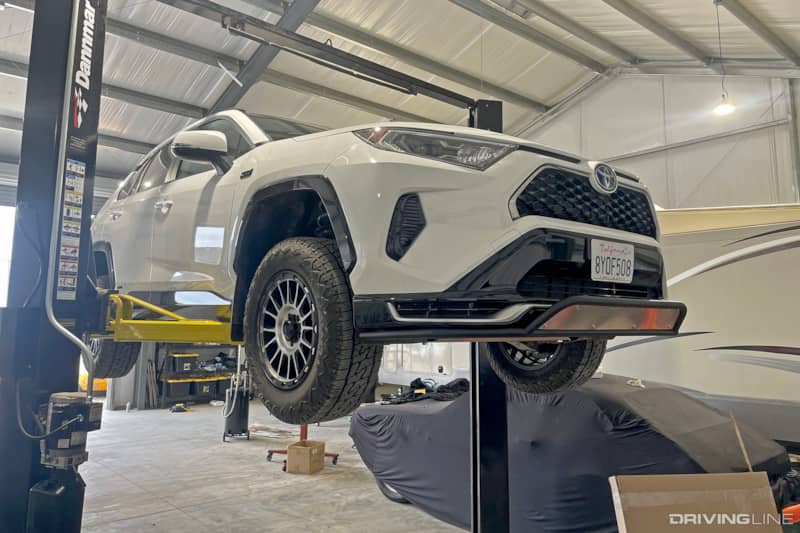 No, a Toyota RAV4 will never be a Jeep Wrangler or 4Runner on the trail, but considering it's a hybrid crossover, its capability has constantly impressed me, especially with the aforementioned simple upgrades.
What's Next?
I've had a notoriously hard time finding a vehicle and sticking with it long-term, and I'd be lying if I said I haven't at least toyed with the idea of swapping out the Prime for something like a Tesla Model Y on the EV side or a slightly larger gasoline SUV, but in reality nothing can beat the RAV4 Prime's combination of capability, efficiency, and value. And there's also the whole thing of my wife loving it.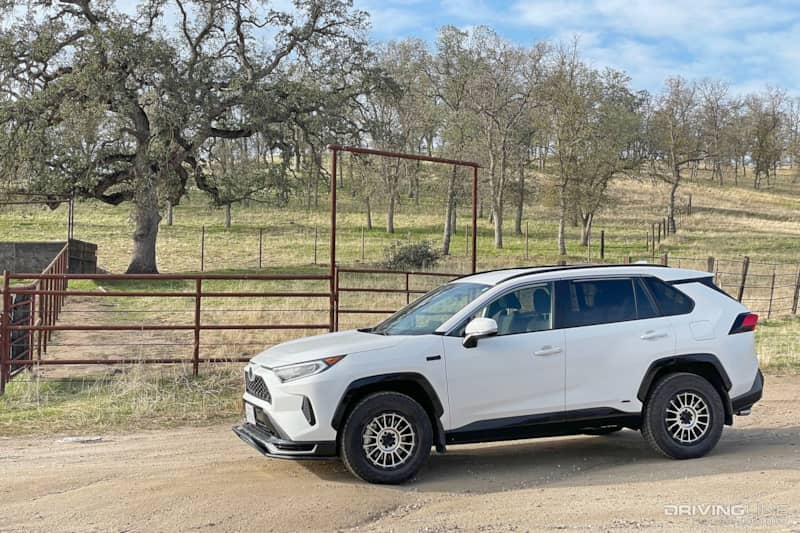 There's a reason that RAV4 Prime has been in such high demand since its introduction 2020. Today, it can still be hard to find one available new at MSRP, though Toyota losing eligibility for the $7500 federal tax credit has lead to some dealerships softening their markups in the last few months.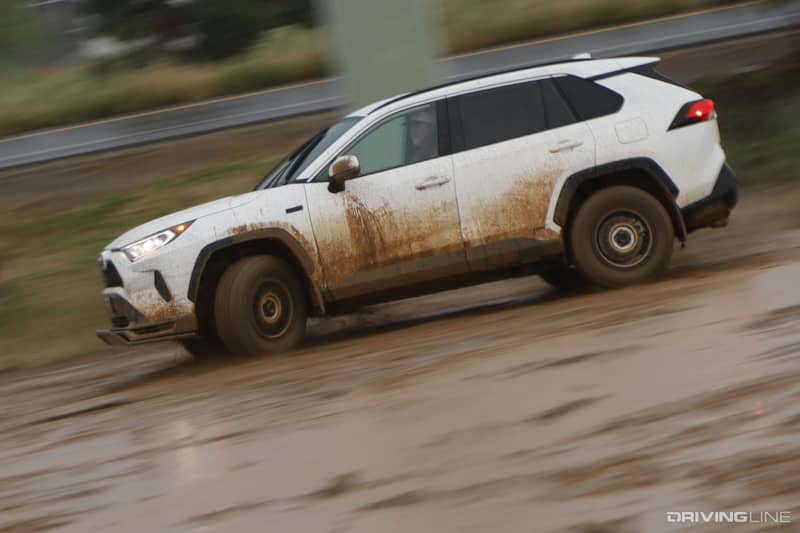 Most likely, it will stick around for a while, though I do have my eye on some additional upgrades to improve off-road performance further and give it even more visual personality.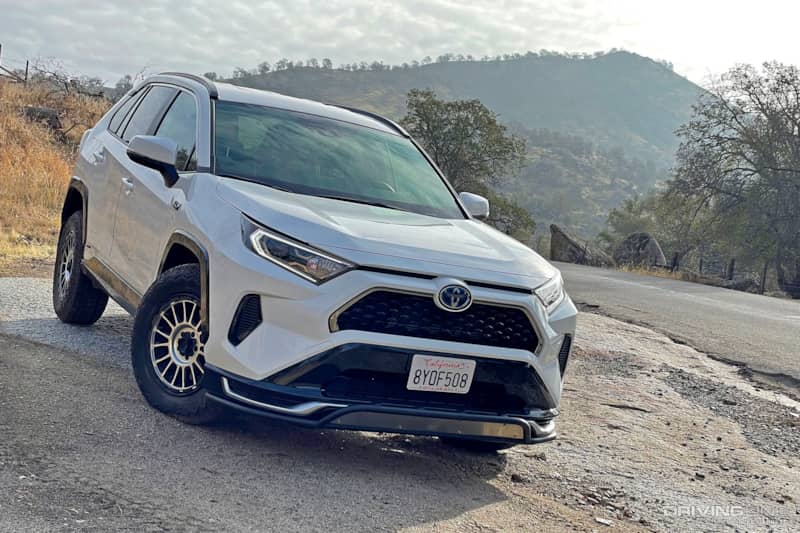 One year in, the RAV4 Prime has met all of the expectations of an efficient and practical family hauler that can still hold its own in the dirt, snow, mud and other varied terrains.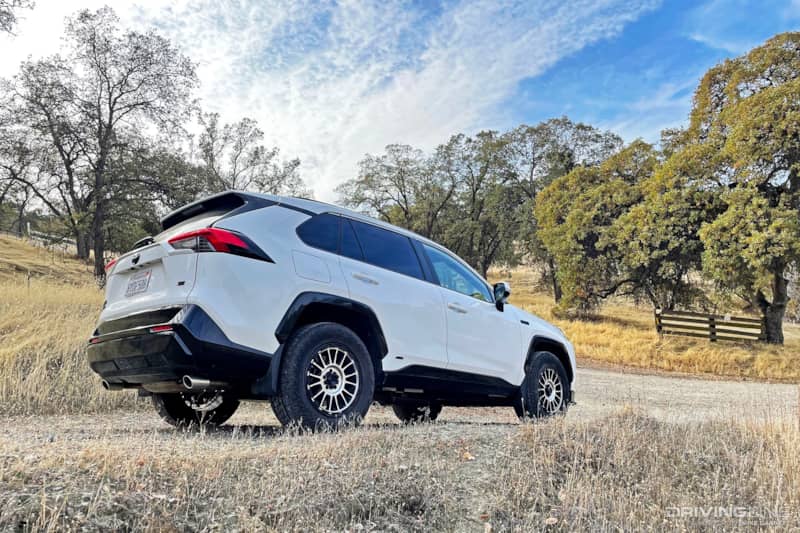 It's not the most luxurious, the most rugged, and certainly not the most exotic SUV one can buy today—but it does everything with such high competence that it might just be one of the greatest daily drivers of all time.