Lighter, Faster, Rarer: The 2021 Honda Civic Type R Limited Edition Is Coming to America
It was just a few weeks ago when Honda revealed some small but important upgrades for the refreshed 2020 Civic Type R, but now there's more Type R news to report with the announcement of a new limited production model that will be available in the US soon.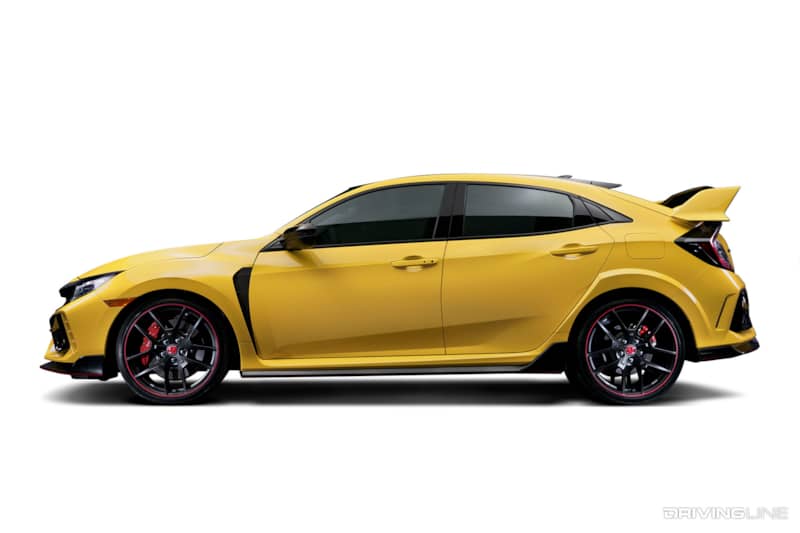 Known as the 2021 Civic Type R Limited Edition, Honda says this special model is aimed specifically at track junkies, but its most substantial change has to be its paint job. It will come only in Phoenix Yellow, a color that's long been associated with Honda's Type R models of the past but is appearing on the current car for the first time.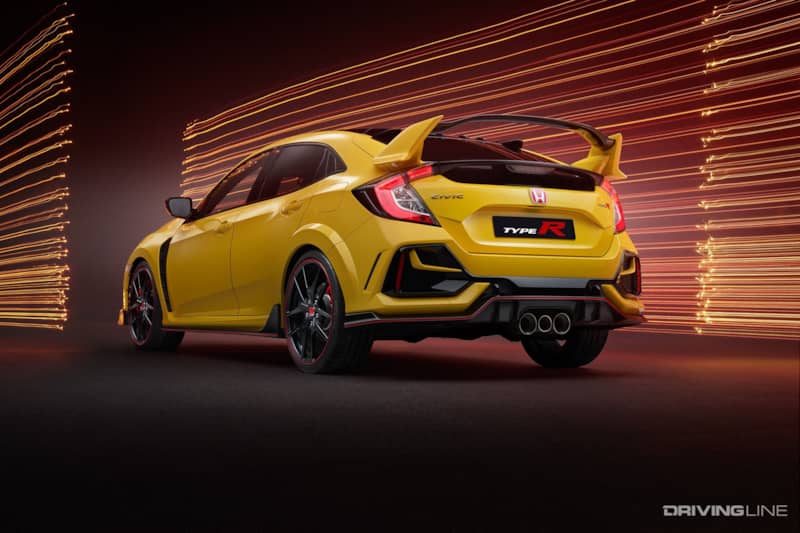 In addition to the unique yellow paint job, it will also get a gloss black roof and door mirror caps, unique badging and an individually numbered serial plate inside. In terms of mechanicals, the biggest change may be the wheels, which are made by BBS and save a claimed 18 pounds of unsprung weight vs. the standard wheels.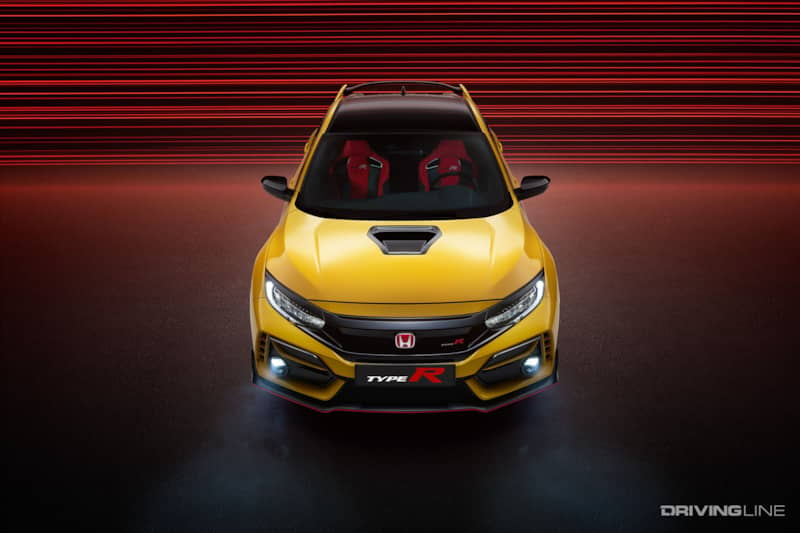 Elsewhere, the Type R Special Edition gets some weight savings measures like removed sound deadening and a rear wiper delete to trim another 28 pounds from the car. Honda also says the dampers and steering on the Special Edition will be retuned for an even bigger focus on track performance.
In the European market, an even bigger addition comes to the Type R lineup in the form of the Civic Type R Sport Line. While it has the same mechanicals as the regular car, the Sport Line gets a much smaller rear spoiler, as well as smaller 19" wheels with larger sidewalls for a more compliant ride.
The black interior of the Sport Line is also more subdued than the regular model, and Honda has also added additional sound deadening material for reduced NVH. Sadly, for those in the US looking for a more "mature" Type R, Honda currently has no plans to offer the model here.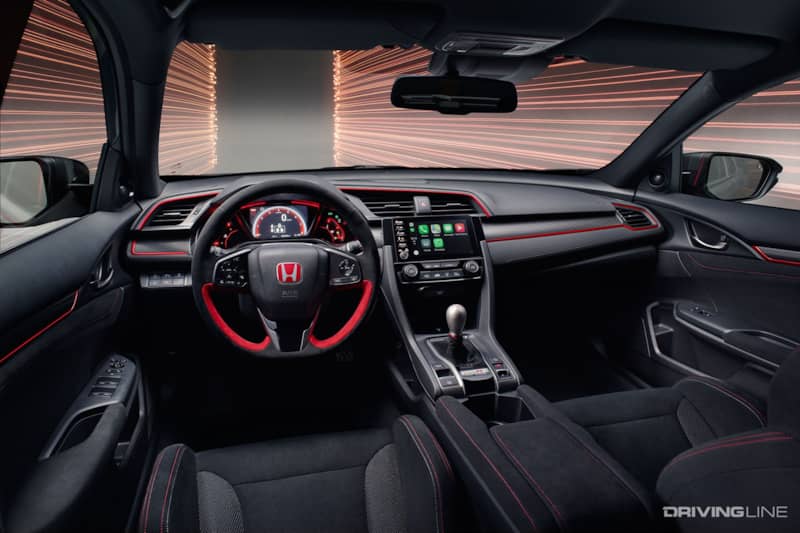 US market pricing for the Special Edition hasn't been announced but you can expect it to be a few thousand dollars more than $38,000 MSRP of the regular 2020 Civic Type R.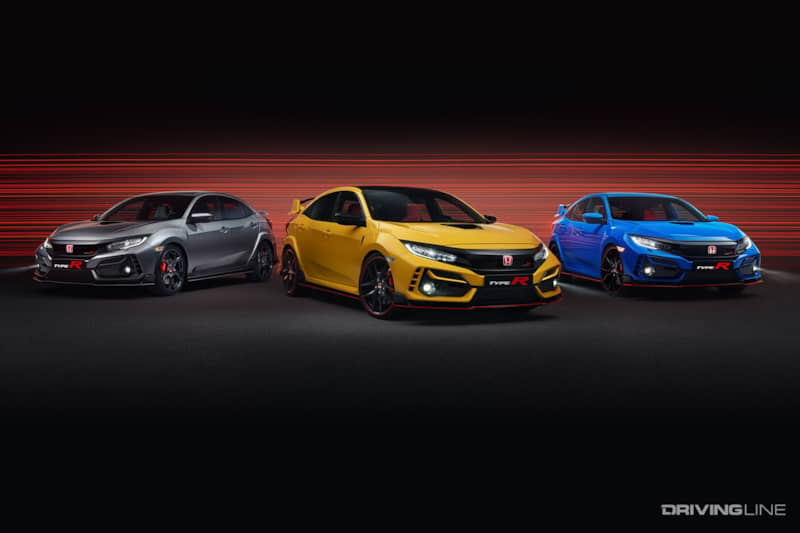 As cool as all this sounds, getting a Type R Special Edition may be a challenge as Honda plans to import just 600 of them to the United States. Given the dealer markup that the Type R has so often had here in the states, we expect this one will be no different.
If you are interested to the other upgrades found across the Type R line for 2020, you can learn all about those right here.