Pacific Northwest Overlanding Excellence: Rigstock Meet Recap [Gallery]
When you think of the best places for overlanding, there are a few regions that make the short list: the Rocky Mountains, desert Southwest, and without a doubt, Pacific Northwest. Its endless miles of mountains, trees and lakes create the perfect backdrop for a weekend—or longer—off the grid with family and friends.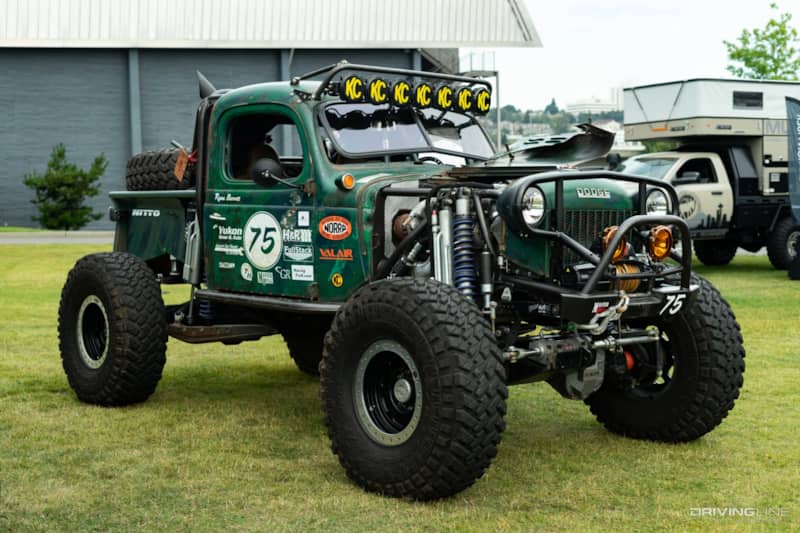 Of course, if you're going overlanding, you need a rig to do it in, which spawned the idea for Rigstock. We wanted to see the epic off-road vehicles you all have, and you did not disappoint. We already laid out our top five from the event, but there were so many more cool rigs than that.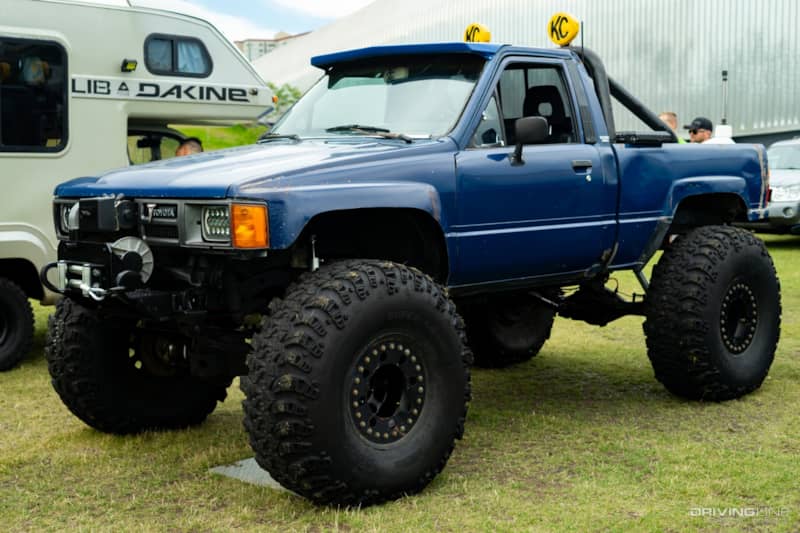 Specifically, we set up at the LeMay America's Car Museum in Tacoma, Washington. Located just an hour and a half from both Olympic and Mt. Rainier National Parks, the number of awesome things to see and do off-road led to over a hundred rigs showing up to talk shop and show off their latest upgrades.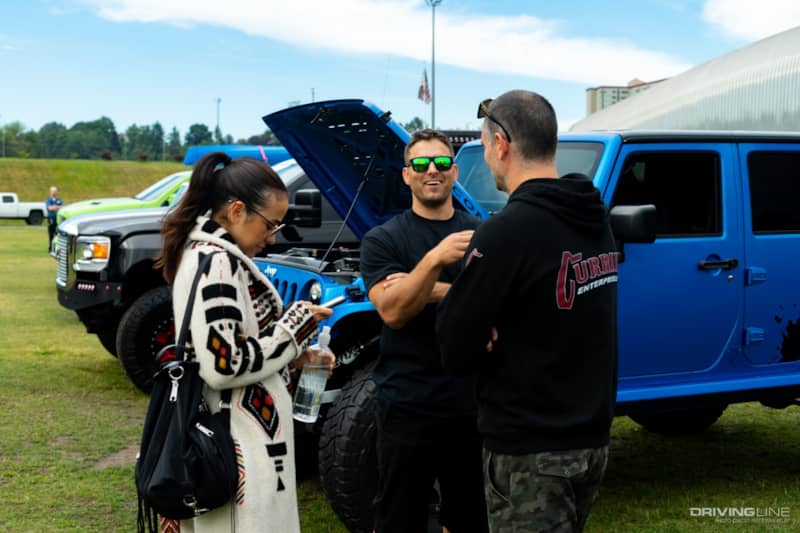 When attendees had had their fill of off-road machinery, they could spend some time inside the museum, which was full of vintage cars and had a great view of the Tacoma skyline. We didn't spend a ton of time in there, though, because new rigs kept coming as the day went on, and we didn't want to miss a thing.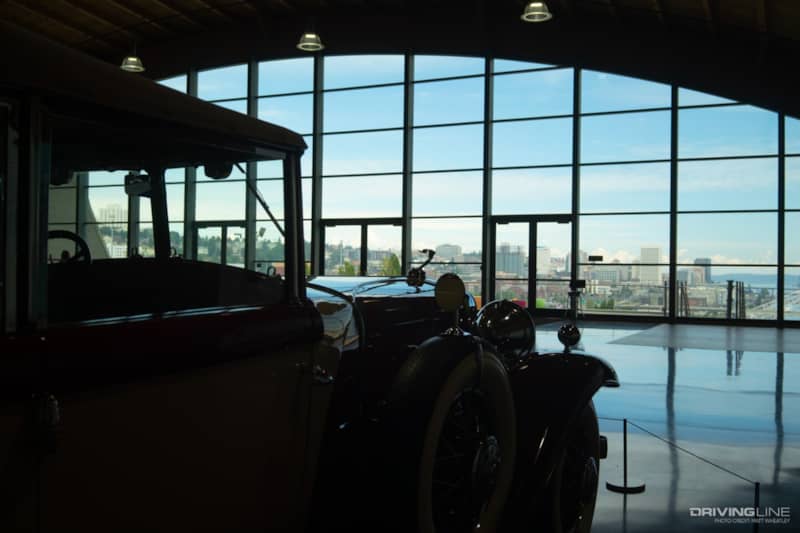 On top of the usual assortment of Jeeps, there were quite a few Cummins-powered Rams that showed up. Considering the power and torque these diesel engines create, we're surprised that we don't see more Cummins off-roaders out there.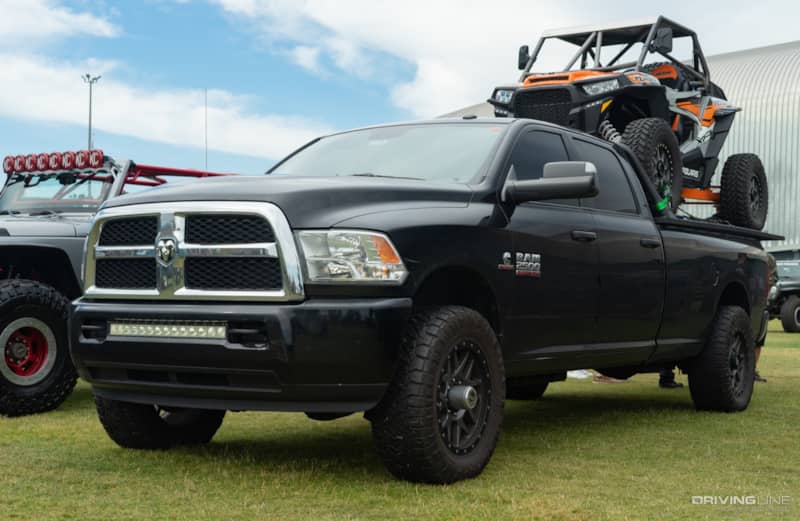 There were a few camper cars that swung by, including the "Yoterhome."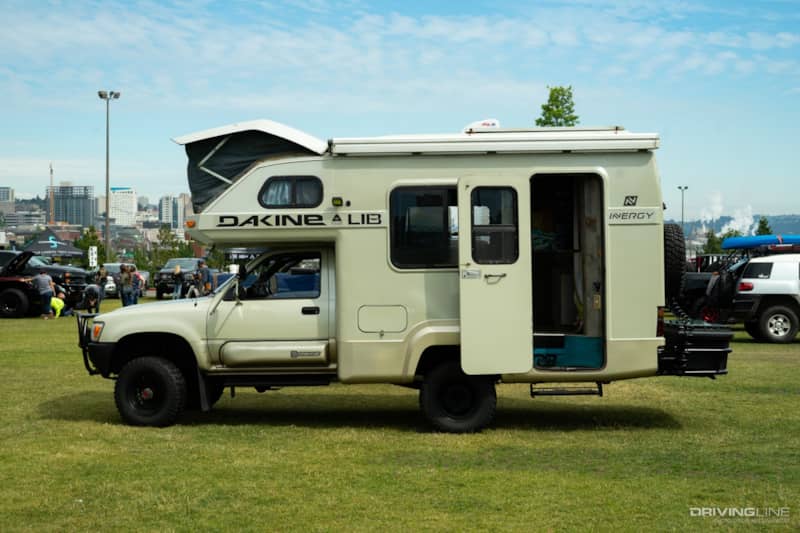 Even a BMW 3 Series that was converted into a truck showed up. Talk about a one-of-a-kind rig.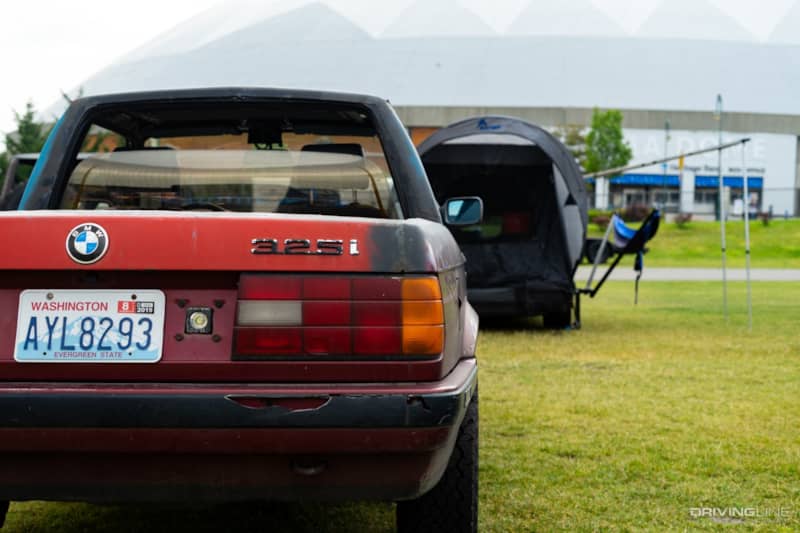 It was so much fun seeing all of your off-road vehicles at Rigstock, and we absolutely cannot wait to come back to the Pacific Northwest. Next time let's take those rigs off the grass and into the mountains!
If you want to get straight to the good stuff, here are our top five vehicles from Rigstock.